Disclosure:
Your support helps keep our site running! We earn referral fees for some of the products & services we recommend.
Learn more
If you're a baseball fan you might be hanging on to cable so you can watch as much of the MLB season as possible. If that's the case, you should know that's not necessary anymore. These days you can watch New York Yankees games without cable!
This guide explains how you can watch Yankees games in 2021, with a range of streaming services. Some are cheaper and simpler, while others are for those who want more than baseball.
In a hurry? You can skip the details and head over to these popular online streaming providers. One of them offers a free trial:
FuboTV: Arguably one of the best options for sports fans, including that of baseball. You can catch all the Yankees games from $65 per month, but first, try it for free for 7 days!
SlingTV: Buget streaming plans from $35 per month with most channels you need for Yankees live streams. Try it free for 7 days!
DIRECTV STREAM: See what this cable-free provider (formerly AT&T) offers alongside TBS, FOX Sports 1, and ESPN. You can sign up and get your money back within 14-days.
Few teams have a storied history like the New York Yankees. Love them or hate them, all baseball fans tend to have an opinion. No matter what your opinion is, it's hard to argue with one of the winningest teams in MLB history.
Most channels you need to watch the New York Yankees live stream are available through streaming services. If you can find it on cable, there's a great chance you'll also find it on one or more streaming services. It's all about knowing the channels you need and where to find them. Luckily, we can help with that.
For overall MLB coverage, two great options are Sling TV ($10 for the first month) and FuboTV (free weeklong trial). Either of these services would be a big help in watching the New York Yankees game without cable. These aren't the only options though, so look out for the full list later in this guide!
How to Watch the New York Yankees Game Online Without Cable TV
Like most MLB sports teams, the Yankees games air on a wide variety of channels. In New York, most games will air on YES Network and other local channels. You may also catch a game on channels including:
Most streaming services offer some or all of these channels, which means you have more ways to watch the New York Yankees without cable. You can try out some free trials until you find the right service for you.
Streaming is simple. You use a streaming device like you would a cable box. The main difference is that a streaming device connects to the internet, which means you can watch from pretty much anywhere.
Streaming devices include Apple TV, Amazon Fire TV, computers, gaming consoles, smart TVs, Roku, Chromecast, mobile devices, and more.
Watch the New York Yankees Game Without Cable On Sling TV

Sling TV is a great way for cord-cutters to watch sports. It's one of the cheapest services out there and it's definitely the cheapest when you factor in sports. It's not the best for live coverage, but you will be able to watch cable channels like ESPN, ESPN2, and TBS.
You can also add the sports package, which includes MLB Network and several other channels. Plans start from $35/month.
Sling TV Details:
Sling Orange offers ESPN, ESPN2, and TBS
Add the Sports Extra package to watch MLB Network
Plans from $35 per month
No contracts to sign – cancel when you want
Start with 30+ channels or add more
An on-demand library is included
Watch the Yankees on Apple TV, Roku, computers, mobile devices, Fire TV, and more
Our Sling TV review can tell you more
Sling TV is a clear choice if your main concern is budget. Of course, the only way to know if this service is for you is to try it yourself.
If you want to learn more, try Sling TV for $10 for a month!
Watch the New York Yankees Game Live Stream On fuboTV

FuboTV may not include ESPN Networks, but otherwise, they are a great choice for MLB streaming. In fact, they are a great choice for sports in general. Packages start a bit higher, at $64.99 per month, but they also offer nearly 100 channels and are a great option to watch baseball online.
Features of fuboTV include:
Regular pricing starts at $64.99 a month
No contracts
Over 100 channels
Watch the NY Yankees games on YES Network, TBS, FS1, FOX, ESPN, and some regional sports networks
More channels can be added to get more sports and other shows
Save sports and more to your cloud-DVR
Stream on Apple TV, Roku, computers, mobile devices, etc.
Our FuboTV review is a great way to learn more
The FuboTV free 7-day trial is your risk-free ticket to ensure that fuboTV works for your family. If you're not satisfied, you can cancel online at any time.
Other Ways to Watch the New York Yankees Online Without Cable
Now that you've learned a little bit about two of the top options for sports streaming, let's find out about your remaining options. Each of the services here offers some or all of the channels you'd need to watch the New York Yankees online without cable.
DIRECTV STREAM – Choose from several packages starting at $69.99 per month. Local channels are available in some areas. TV Everywhere apps may also be used. You can learn more in our DIRECTV STREAM review. This service also offers the most RSNs for sports fans, especially with the $84.99 sports plan — this is key for regular season MLB games.
Hulu with Live TV – 80+ channels for $64.99 per month. Local channels are available in most areas. Watch TBS, ESPN, and other channels nationwide. Our Hulu Live review has full details.
YouTube TV – Stream 85+ channels from $64.99 a month. Watch local channels in many areas, as well as ESPN, TBS, and more. TV Everywhere apps are also compatible. Our YouTube TV review can tell you more.
ESPN+ – Live and on-demand MLB games all season, including New York Yankees live streams.
MLB.tv – If you don't want to miss any Yankees games, you can access all out of market MLB games via MLB.tv, or just pay to see all your favorite team's games.
Hopefully, that gave you all of the details you need to know how to watch baseball online. If you still have questions about how to watch the NY Yankees online without cable, you can leave them in the comments!
FAQs
What channel is broadcasting today's New York Yankees game?
In most cases, the answer will be the YES Network, the channel that has broadcast most New York Yankees games since 2002. Its reach includes areas of New York, Connecticut, and Pennsylvania. Contests not shown on that network will be broadcast nationally on FS1, ESPN, ABC, Fox, TBS or MLB Network. All playoff games will be shown to a national audience, and all World Series contests will be broadcast on Fox.
What radio stations broadcast New York Yankees games?
As expected, the New York Yankees Radio Network stretches across much of the Northeast, especially in New York state but also sporadically throughout New England. It even includes affiliates as far away as Florida (WMEN in West Palm Beach), New Mexico (KIVA in Albuquerque), and Nevada (KBAD/KENO in Las Vegas). New York's WFAN is its flagship station. Regardless of where you are, an MLB Audio subscription grants you online access to these broadcasts.
How many World Series have the New York Yankees won?
No team has won more World Series titles than the New York Yankees have (27). The first was claimed in 1923, a six-game win over the New York Giants. The 27th was another six-game affair, this time a victory over the Philadelphia Phillies. That occurred in 2009. The team has not played in a World Series since, losing in the ALCS on four occasions in that time span, in 2010, 2012, 2017 and 2019.
Can I watch New York Yankees games on my phone?
DIRECTV STREAM is the only option that you have for watching local broadcasts of New York Yankees games. Conversely, if you are outside of the broadcast area, which covers all of New York and Connecticut and parts of New Jersey and Pennsylvania, you can instead subscribe to MLB.TV and watch YES broadcasts through the MLB app. Conversely, nationally telecast Yankees contests can generally be seen through Sling TV, FuboTV, and Hulu + Live TV.
Is there a way to stream New York Yankees games for free?
You can only stream New York Yankees games for free on limited occasions. YouTube does stream one MLB game to a worldwide audience on a nearly weekly basis although the Yankees are generally not featured on those. Another option, which is only available to out-of-market fans, is the MLB.TV Free Game of the Day, which sometimes features the Yankees. And, of course, Fox- and ABC-broadcasted games can be viewed on television with an antenna.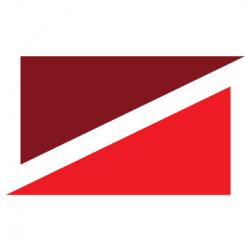 Latest posts by Helen Back
(see all)