Disclosure:
Your support helps keep our site running! We earn referral fees for some of the products & services we recommend.
Learn more
This guide fills you in on the easiest, legal ways to stream Oakland Athletics games without cable. Streaming services like Sling TV and FuboTV provide a service similar to cable, but one without contracts.
But there are other options, and you can read on to compare your choices.
In a hurry? If you're not interested in the details and want to see for yourself, check out the following streaming services that are popular with sports fans:
FuboTV: 100+ channels and more than 35 show sports. ESPN, FOX, FOX Sports and many more included from $64.99 per month. Try Fubo free for 7 days!
SlingTV: Get key local channels, FOX Sports, ESPN, and TBS for far cheaper than with most providers. Start with $10 for the first month!
Hulu + Live TV: One of the leading online streaming services with ESPN and TBS included alongside 80+ other channels. Try it free for 7 days!
The Oakland Athletics have been in baseball since the forming of the American League. They got their start in Philadelphia but have called California home since the 1960s. The A's have fans all around the world, not just in Oakland.
Cable was once the main way to watch just about any sport live on TV, but now you've got some cheaper options. Keep reading to learn how to watch the Oakland Athletics online without cable!
All of your options are listed below. Once you find the service you like, you can be signed up and streaming within minutes!
Watch the Oakland Athletics without Cable
It's not hard to watch the MLB without cable. You just need to keep track of the schedule, so you know which channels are airing Oakland Athletics games.
During the regular season, most games air on NBC Sports California. Some other channels that will be good to have include ESPN, MLB Network, FOX, FS1, ESPN+, MLB.tv, and TBS, especially if you want to watch the MLB Playoffs and World Series.
This might seem like a lot of channels, but several streaming services are available that offer some or all of these networks, and much more!
With the right service, you'll be able to catch an Oakland Athletics live stream and then watch a movie or some popular TV shows afterwards!
You can use streaming services like Sling TV ($10 for the first month) or FuboTV (free 7-day trial) to watch these networks (and many others) without cable. You just connect your streaming device to the service app, turn on the channel, and you're able to watch the game! You can use all kinds of streaming devices; it just depends on what is allowed by the service you choose.
Some popular streaming devices include Amazon Fire TV, Apple TV, Chromecast, computers, gaming consoles, mobile devices, smart TVs, and other devices.
Watch the Oakland Athletics Online with Sling TV

Sling TV has three package options. Sling Orange is a good choice for Oakland Athletics streaming because it offers several ESPN networks and TBS. This package is only $35 per month.
You can get MLB Network and several other sports channels in the Sports Extra bundle for $10 more.
Sling TV Details:
Sling Orange offers ESPN, ESPN3, TBS, and more
30+ channels are included for $35/month
The Sports Extra bundle offers several sports channels including MLB Network
Cancel any time – No contracts
An on-demand library is included
Watch on computers, smart TVs, Amazon Fire TV, mobile devices, Apple TV, Roku, etc
Our Sling TV review can tell you more
You can try Sling TV for $10 for the first month. This is a great way to learn more without spending any money. You can cancel before the end of the trial if it's not for you.
Otherwise, just keep enjoying Sling TV and your subscription will begin once your trial is over.
Watch the Oakland Athletics Live Stream with FuboTV

Sports fans should enjoy FuboTV. That's because they offer more sports content than almost any other service. The main package includes 100+ channels and over 35 of those channels offer sports from around the world. Additional add-on sports channels are also available.
Packages start at $64.99/month.
Features of FuboTV include:
$64.99/month for the main package
No contracts!
100+ channels
FOX, TBS, FS1, and ESPN are included
MLB Network available as an add-on
More channels can be added at any time
The cloud-DVR features the option of added space
Stream on Chromecast, Roku, Apple TV, Fire TV, mobile devices, and more
Our FuboTV review has extra details
The FuboTV free 7-day trial is another way to help you learn if FuboTV is right for you. Sign up is quick and easy and the trial will allow you the chance to test the service before you pay for it. If you keep it, there are several add-ons and upgrades you can use to make the package your own.
More Ways to Watch the Oakland Athletics without Cable
If you want some more options, there are other ways to watch the Oakland Athletics without cable. The following services all offer a free trial and with no contracts, you'll be able to cancel whenever you want.
DIRECTV STREAM – Several package options with 65+ channels at $69.99 a month to start. HBO is available in some packages and can be added to others. Bally Sports and other regional sports networks can also be accessed in selected areas. Learn more in our DIRECTV STREAM review.
Hulu with Live TV – Start with 80+ channels or add more. Plans start at $64.99 per month and Hulu on-demand is included. Local channels are included in most areas. Our Hulu Live review is here with more.
YouTube TV – Watch 85+ channels including local channels in most areas. An on-demand library offers more content. Plans from $64.99/month. Our YouTube TV review has more details.
ESPN+ – For $6.99 per month or $69.99 per year, stream live sports online, including baseball and football.
MLB.tv – Watch all out of market Oakland Athletics games this season for a one-off $24.99.
That's the basics on how you watch Oakland Athletics baseball games online without cable, but if you have any questions, we're here to help!
FAQs
What channel will be showing tonight's Oakland Athletics game?
NBC Sports California is the regular television home of the Oakland Athletics with about 98% of the club's games being shown on that channel to a viewing audience that is spread across Northern California. The network also reaches A's fans in Southern California, Nevada, Oregon and Hawaii. Some Oakland Athletics games, including all postseason contests, are broadcast solely to a national audience on Fox, FS1, ESPN, ABC, MLB Network, or TBS.
What radio station will be broadcasting today's Oakland Athletics game?
For those located in the Bay Area, tuning into either of the team's flagship stations, 960 AM or 103.7 FM, will grant you live audio coverage of today's Oakland Athletics game. The team's radio network spreads out from the Bay Area to cover much of Northern California. Meanwhile, in-market listeners can freely access streams of these broadcasts on iHeartRadio, and all listeners can do so through a subscription to MLB Audio.
How many World Series titles have the Oakland Athletics won?
Although the San Francisco Giants do have the larger fanbase amongst the two Bay Area major league teams, one significant point that Oakland Athletics fans can take serious pride in is having secured more locally won World Series championships. The Giants have three (2010, 2012 and 2014) while the A's have lifted the Commissioner's Trophy in Oakland on four occasions (1972, 1973, 1974 and 1989), including famously beating the Giants in the 1989 Fall Classic.
How can I watch the Oakland Athletics play on my phone?
If you live in the NBC Sports California coverage area, you can watch Athletics broadcasts on several streaming services, including Hulu + Live TV, Sling TV, FuboTV, DIRECTV STREAM, and YouTube TV. If you are not, you can instead subscribe to MLB.TV and watch locally produced broadcasts on the MLB app. Do take into account the areas where the A's are blacked out, which include Northern California, all of Nevada, and the southern part of Oregon and Hawaii.
How can I stream Oakland Athletics games for free?
If you are local and looking to just catch a few A's games, you can take advantage of free trials offered by FuboTV and Hulu + Live TV. Otherwise, your options are limited. Whenever Oakland is featured on MLB games streamed on YouTube, you can watch those anywhere. Meanwhile, out-of-market fans can view all Athletics appearances on the MLB.TV Free Game of the Day. Also, an antenna grants you access to Fox- and ABC-broadcast contests.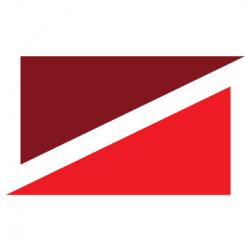 Latest posts by Helen Back
(see all)