Disclosure:
Your support helps keep our site running! We earn referral fees for some of the products & services we recommend.
Learn more
If you're a fan and prefer to watch the Cardinals games on TV, this guide explains how you can do so without an expensive, lengthy cable contract. Here you'll learn all of the ways that you can watch the St Louis Cardinals online without cable.
We also cover the streaming devices you need, and compare the recording space offered by streaming providers — that's useful if you want to watch the games on-demand.
In a hurry? Check out these online streaming hubs to watch the Cardinals play for the rest of the year, without a TV contract:
FuboTV: A decent cable-alternative with over 100 channels, including MLB Network and ESPN. Try Fubo free for 7 days!
SlingTV: This provider offers a choice of two plans. One of them includes both FOX Sports 1, TBS, and 30+ other channels for $35 per month. Try it for a month for just $10 for he first month, with no further commitment.
DIRECTV STREAM: Formerly known as AT&T TV, this set of streaming plans offers you many sports chanals and add-ons. If you want something more alongside MLB and the St Louis Cardinals, check it out. There's a 14-day money-back guarantee.
Whether it's a good season or a bad one, Cardinal fans always show up for their team. That could mean watching the team play home games at Busch Stadium, following them out on the road, or making sure to catch the game on TV. Any way you look at it, the fans are always with their team.
In the sections below, you'll learn all you need to know about streaming the St Louis Cardinals without cable. You have a variety of options that will offer some or all of the channels needed to watch baseball all season long.
By the end of this article, you should be able to sign up for a service so you can start watching Cardinals games online.
Watch the St Louis Cardinals Games Without Cable
In the St Louis area, your local games will air on Fox Sports Midwest during the regular season. You can get most of these games without cable. Of course, there will also be featured games and playoff games that air on MLB Network, MLB.tv, ESPN, ESPN+, FS1, FOX, and TBS.
It's especially important to have those channels if you want to watch the MLB Playoffs and World Series. Those games would require a streaming service if you want to watch them without cable. Luckily, many services offer all of these channels including FOX. This means you may be able to watch St Louis Cardinals games online all season long.
Most of the popular streaming services offer the chance to watch the Cardinals without cable. Services like Sling TV ($10 for the first month) and fuboTV (free 7-day trial) offer several popular channels, on-demand libraries, and more.
You can connect with a range of streaming devices including Roku, Apple TV, Chromecast, and even mobile devices. It's as easy as using cable. You just turn on your device, open your app, and choose a channel. Once you've done that you can sit back and watch TV.
Watch the St Louis Cardinals Game Online Without Cable On Sling TV

Sling TV offers three packages. As far as St Louis Cardinals streaming goes, your cheapest option is the Sling Orange package. This gives you access to 30+ channels including ESPN and TBS for $35 a month.
From there, you can spend a little more and get the Sports Extra package for another $10. This adds numerous sports channels to your package including MLB Network.
Your other option is to get the combined package Orange + Blue, which is $50/month. You'd get FOX (in a few areas), FS1, TBS, ESPN, and more. If you add the Sports Extra bundle to that package, you'll have everything you need to watch the Cardinals throughout the season.
Sling TV Details:
Get Sling Orange for $35 per month or the combined package for $50
ESPN and TBS are available in Sling Orange while the combined package also adds FS1 and FOX
The Sports Extra Bundle includes MLB Network and others
Good overall option to watch MLB without cable
No contracts
An on-demand library is included
Watch on smart TVs, Roku, mobile devices, Chromecast, Apple TV, and more
Our Sling TV review has more information
Sling TV is a budget option that allows people to enjoy a lot of the good parts of cable without the high bill. They start you at packages of just $35 per month and there are plenty of add-ons if you're willing to spend more.
If you're interested, you can sign up for Sling TV for $10, for the first month.
Watch the St Louis Cardinals Game Streaming On FuboTV

FuboTV is another option. If you watch a lot of TV, you should enjoy that this is the largest starting package currently available in streaming. Over 100 channels are included.
Many areas will have a live stream of FOX, though that depends on location. FS1 and TBS are available nationwide.
Features of FuboTV include:
$64.99 per month
No contracts
100+ channels but you can add more for a small fee
ESPN, FOX (based on location), FS1, TBS, ESPN and other channels
Some Bally Sports regional sports networks (formerly FOX)
MLB Network available as an add-on
The storage can be upgraded on the included cloud-DVR
Stream using Roku, Amazon Fire TV, mobile devices, Roku, and more
Our FuboTV review has more information
FuboTV is cheaper than cable and they offer one of the most robust sports packages you'll find. This is a great package for families, as there are multiple channels available and you can stream on more than one device at the same time. This allows everyone to watch what they want without interruption!
You can learn more during the FuboTV free 7-day trial.
Other Ways to Watch the St Louis Cardinals Without Cable
If you'd like to try another service, you have some other ways that you can get the St Louis Cardinals live stream. As each of these services offer different plans, you'll want to check to make sure which channels you'll have so you can figure out what games will be available to you.
Some of them offer a free trial:
DIRECTV STREAM – Several package options. Begin with 65+ channels at $69.99 a month. Local channels are included in some areas, while ESPN, FS1, and TBS can be found nationwide. Sports fans can also get dozens of RSNs with DIRECTV STREAM with the $84.99 per month plan to watch regular season games. Read our DIRECTV STREAM review, here.
Hulu with Live TV – Watch over 80 channels for $64.99 per month. Hulu on-demand is included in each package. Movie channels can be added. Our Hulu Live review can tell you more.
YouTube TV – Stream more than 85 channels for $64.99 a month. Local channels are available in most areas. The cloud-DVR has unlimited space. Our YouTube TV review is available, here.
ESPN+ – For $6.99 per month or $69.99 per year, stream live and on-demand MLB games, including clashes featuring the St Luis Cardinals.
MLB.tv – Access all Cardinals games that are out of market for $44.99 for the entire season.
Hopefully this has given you more ways to watch sports online without cable, but if you have questions, the comment section is open!
FAQs
What channel do the St Louis Cardinals play on tonight?
Bally Sports Midwest, formerly known as Fox Sports Midwest, broadcasts nearly all St Louis Cardinals games and has done so for 28 seasons. Any that are not broadcast on this channel are instead being shown on national television, on ABC, Fox, FS1, TBS, ESPN, or MLB Network. Sometimes, games are shown on both simultaneously, on Bally Sports Midwest to local fans and to a national network outside of the region.
What radio station can I listen to today's St Louis Cardinals game on?
The St Louis Cardinals Radio Network is the largest in the majors. Its more than 100 stations are situated in Missouri, Oklahoma, Arkansas, Tennessee, Kentucky, Indiana, Illinois, and Iowa while its coverage area also reaches into Kansas and Mississippi. Its flagship station is St Louis' KMOX 1120 AM. If one of those stations is not nearby, you can pay $2.99 a month or $19.99 a year to access MLB Audio's streams of Cardinals radio broadcasts.
How many World Series have the St Louis Cardinals won?
The storied St Louis Cardinals' 11 World Series titles are the most by any National League franchise and the second-most in the majors, only trailing the New York Yankees' 27. Its first was claimed in 1926 and its most recent in 2011. The Cardinals also have 19 NL pennants to their credit, falling just short of adding to that total in 2012, 2014 and 2019, losing in the NLCS in those seasons.
How can I watch St Louis Cardinals games on my phone?
If you are looking to stream St Louis Cardinals games on your phone and you are an in-market fan, you only have one option that carries Bally Sports Midwest: DIRECTV STREAM. Conversely, MLB.TV provides out-of-market fans with access to locally produced games. Note that the blackout area includes all of Oklahoma, Texas, and Iowa, most of Missouri and Illinois, and portions of Indiana, Kentucky, Tennessee, and Mississippi.
How can I watch St Louis Cardinals games for free?
In most cases, it is not possible to watch St Louis Cardinals games for free. If you can watch your local Fox and ABC affiliates on your television with an antenna, that will work for Fox- and ABC-broadcast contests. An option for out-of-market fans is the MLB.TV Free Game of the Day, which periodically features the Cardinals. In addition, about one MLB game a week is shown on YouTube with no restrictions.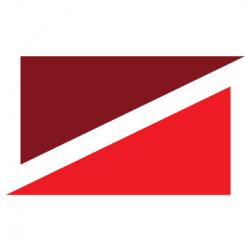 Latest posts by Helen Back
(see all)