Disclosure:
Your support helps keep our site running! We earn referral fees for some of the products & services we recommend.
Learn more
The Tampa Bay Rays are one of the newer MLB teams, having been established in 1998. Back when they got their start they were known as the Tampa Bay Devil Rays. While the name has been shortened, the team and the fan base are as great as they ever were.
If you're a Tampa Bay Rays fan, you might be here trying to find out if you can watch your favorite team play online without cable. You can! There are several ways to watch the Rays live stream online and they are all listed in the sections below.
In a hurry? If you want to skip the reading and sign up somewhere to watch the Rays live, here are three streaming services with the necessary channels:
FuboTV: A great choice for sports fans, including baseball junkies. From $64.99 per month, you can get 35+ sports channels. Try it for free for 7 days!
SlingTV: If the budget is tighter, Sling TV offers 40+ channels with ESPN, TBS, and more sports networks for $35 per month. Try it free for 7 days!
DIRECTV STREAM: Formerly AT&T, this streaming service offers key MLB channels like TBS, FOX Sports 1, and ESPN. There's no free trial, but you get a 14-day money-back guarantee.
Sports streaming can seem intimidating at first because it often requires more than one channel. Unlike a standard TV show that airs on one network, sports streaming often requires several networks. Like cable, streaming services are able to accommodate the need for several networks.
Many streaming packages offer all you need to watch the Tampa Bay Rays games without cable, and more! It just depends on which service you choose. Two great options we'll talk about first include Sling TV ($10 for the first month) and FuboTV (free 7-day trial).
Of course, these are just two ways to watch the Tampa Bay Rays online. Before the end of this guide, you'll find a full list of options so you can choose the one best for you!
How to Watch the Tampa Bay Rays Games Without Cable TV
There are certain key channels you'll need to watch baseball online. You'll most often find your hometown team on local channels like FOX or one of a few regional sports channels. There's a good chance that you'll find a Tampa Bay Rays live stream on a few cable channels, too. Some channels you'll need to watch the season include:
Once you find a streaming service you like, you can sign up for a free trial and you'll be ready to watch the game! You'll just connect to a streaming device (Roku, Chromecast, mobile devices, etc.) and turn on your service app.
From there, you pick the channel you need and you're able to watch the Tampa Bay Rays without cable!
Watch the Tampa Bay Rays Without Cable On Sling TV

Sling TV has been around for years. They offer a few solid package options with plenty of upgrades. The upgrades allow you to build the package you want. This ensures that you're paying for what you want to watch and avoiding the rest. Plans start at $35 per month.
Sling TV Details:
Sling Orange offers ESPN, TBS, ESPN2, TNT, and several other channels
Get the Sports Extra package for MLB Network and more
Plans from $35/month
No contracts
30+ channels to start
An on-demand library is free with your package
Watch on Apple TV, computers, mobile devices, Amazon Fire TV, and more
Our Sling TV review has even more details
Sling TV is a popular choice because it's one of the cheapest ways to stream TV without cable. Sling TV's discounted first month for $10 is your chance to experience the service without being forced into a contract.
All you have to do is cancel before the trial is up and if you're not happy, you won't be charged a dime!
Watch the Tampa Bay Rays Streaming On FuboTV

FuboTV was made to be a sports streaming service. While they offer over 100 channels, sports fans will find a wide range of sporting events to watch on the regular. Of course, if sports aren't your thing, there's plenty of other channels to watch, too.
Features of fuboTV include:
$64.99 per month
Cancel any time
100+ channels
TBS, FS1, FOX, ESPN, and many other channels are included
Add-on channels are available for a fee
A cloud-DVR is included, and space is upgradeable
Apple TV, Roku, mobile devices, Chromecast, and other devices are compatible
Our FuboTV review has more info
The FuboTV free 7-day trial is here to give you a chance to experience fuboTV for yourself. fuboTV does not require any type of contract. You're always free to cancel at any point in your membership, including during your free trial.
More Ways to Watch the Tampa Bay Rays without Cable
There are new streaming services coming out all the time. If the two you've just learned about don't work for you, there are always going to be others out there. With that in mind, here are your other options to watch the Tampa Bay Rays games live streams this baseball season!
DIRECTV STREAM – Take your pick of packages from $69.99 a month. Many of the channels you need for MLB streaming are included. You can learn more in our DIRECTV STREAM review. Check out the DIRECTV STREAM Choice plan for $84.99 if you want to stream regular season MLB games via regional sports networks.
Hulu with Live TV – Stream 80+ channels including local channels, ESPN, TBS, regional channels and more for $64.99/month. Our Hulu Live review has more details.
YouTube TV – 85+ channels are available offering ESPN, TBS, local channels, regional channels, USA, FS1, and many others from $64.99 per month. Our YouTube TV review can answer more of your questions.
ESPN+ – For $6.99 per month or $69.99 per year, stream live and on-demand MLB, including Tampa Bay Rays games you may not find elsewhere.
MLB.tv – Access all out of market Rays games for $44.99 per year, or all teams' clashes for $24.99 per month.
Learning how to watch sports online without cable isn't as hard as it may seem in the beginning. If you have any questions about streaming the Tampa Bay Rays without cable, let us know in the comments!
FAQs
What channel can I see the Tampa Bay Rays game on tonight?
Bally Sports Sun, previously known as Fox Sports Sun, covers nearly all Tampa Bay Rays games. Its coverage area includes all of Florida and the portion of Alabama that includes and surrounds Mobile. Announcing the games are Dewayne Staats and Brian Anderson. When the Rays are shown on national television, you can most likely watch the game on TBS, MLB Network, ESPN, ABC, FS1, or Fox. All postseason contests are shown nationally.
What radio station is the Tampa Bay Rays game on today?
If you are situated in the Tampa Bay area, tune into WDAE (620 AM or 95.3 FM) to listen to the Rays game. Meanwhile, those situated elsewhere in the northern, central, and western parts of the Sunshine State can listen to other stations for all of the Rays action. Meanwhile, WJNZ 1000 AM provides coverage for both Pensacola, FL, and Mobile, AL, while WPMO 1580 AM offers Rays broadcasts to listeners in nearby Pascagoula, MS.
Have the Tampa Bay Rays won the World Series?
No, the Tampa Bay Rays have not yet won the World Series. However, they have played in two World Series. The club fell to the Philadelphia Phillies, 4-1, in the 2008 Fall Classic and dropped a six-game affair to the Los Angeles Dodgers in the 2020 World Series. Tampa Bay has won three division titles, in those two seasons as well as in 2010. However, 2008 and 2020 mark its only ALCS appearances.
How can I watch today's Tampa Bay Rays game on my phone?
Cord-cutters in the Tampa Bay Rays broadcast area can purchase access to DIRECTV STREAM and watch games through that provider's app. Conversely, fans outside of the club's local broadcasting reach who want to watch the Rays should pay for an MLB.TV subscription, download the MLB app and view games on it. In addition, nationally broadcast games, including all playoff contests, can be watched through FuboTV, Sling TV, Hulu + Live TV, and DIRECTV STREAM.
Is there a way to watch Tampa Bay Rays games for free?
In most cases, you simply cannot stream Tampa Bay Rays games for free. However, this option is available on a select number of occasions, which increases if you are not in the team's blackout area. YouTube will stream approximately one MLB game a week; when the Rays are featured, you can watch it wherever you are in the world. Meanwhile, out-of-market fans can watch any MLB.TV Free Game of the Day featuring the Rays.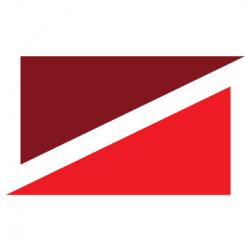 Latest posts by Helen Back
(see all)