Disclosure:
Your support helps keep our site running! We earn referral fees for some of the products & services we recommend.
Learn more
If you're a Nets fan, you might have cable just to watch the NBA. Well, thanks to streaming services, there are completely legal ways to watch the Brooklyn Nets online without cable.
Streaming sports allows you to enjoy your favorite pastime without breaking the bank! This guide has all the information you need to find the right streaming service, get set up, and watch the Nets play!
In a hurry? The following online streaming providers are popular cable-free alternatives to watch NBA live:
DIRECTV STREAM: Formerly AT&T TV, you can get YES Network, a rare RSN, if you're in the Brooklyn cachement area — that's most of the season covered. Try it with a 14-day money-back guarantee!
Hulu: From $64.99 per month, you get 80+ channels, including TNT, ABC, and ESPN. Try Hulu free for 7 days!
FuboTV: 100+ channels, including all you need with the exception of TNT and YES Network. Try it free for 7 days!
New York fans take their sports pretty seriously and Brooklyn is no different. The Brooklyn Nets might have moved around some before landing in Brooklyn, but fans have remained loyal throughout their history.
Whether you need to know which channels are going to air the Brooklyn Nets live stream or how to watch those channels without cable, we've got you covered!
What Channels Offer the Brooklyn Nets Game Live Stream?
The majority of NBA games air on regional sports channels and Nets games are no different. You'll be able to watch over half of the season on YES Network. This is a regional sports channel that covers parts of New York. Games will also air nationwide on ABC, ESPN, NBA TV, and TNT.
Unfortunately, if you're not in the Brooklyn area and you don't get YES Network streaming, you'll miss out on most of the season. There are a handful of games available to nationwide viewers though. In any case, it's entirely possible to watch the Brooklyn Nets online without cable.
How to Watch the Brooklyn Nets Games Online Without Cable
If you don't have cable and you want to watch the Brooklyn Nets online legally, you'll need to use a streaming service. There are a variety of services that will offer some or all of the channels you need to watch the Nets season.
Two of the services we're going to talk about include FuboTV and Hulu with Live TV. While these services don't offer the YES Network, they have other appealing features for Nets and NBA fans.
If you want YES Network, head over to DIRECTV STREAM right away. It's your best bet.
So, once you choose a service, what happens? After you sign up, you just connect to an internet-connected streaming device and you're good to go. Not all services work with most devices, but the common devices are compatible with most devices.
You will be able to stream on computers, mobile devices, laptops, Apple TV, Amazon Fire TV, Chromecast, Roku, and other devices.
Watch the Brooklyn Nets Online with FuboTV

FuboTV offers some of the channels you need to stream the Brooklyn Nets live . FuboTV offers over 100 channels, of which almost a third feature sports. You'll also have a cloud-DVR, access to numerous TV Everywhere apps, and an on-demand library.
This gives you a huge mix of live and on-demand content for $64.99 per month. More fuboTV details:
$64.99 per month
No contracts! – Cancel any time
Over 100 channels
NBA TV, ABC, and ESPN are included, offering a solid way to watch NBA online
No YES Network, therefore local Nets games are missed
TNT is not available
The on-demand library features 3-day replay
Watch on computers, mobile devices, Fire TV, Roku, Apple TV, and more
Upgradeable space is available for the cloud-DVR
Learn more in our FuboTV review
FuboTV is one of the best choices for sports streaming without cable. You'll be able to watch most sports from NBA to MLS and just about everything in between. You'll also have plenty of general entertainment offerings.
An on-demand library is included, and you can use TV Everywhere apps to watch even more content. The FuboTV free 7 day trial allows you to learn more about this service!
Watch the Brooklyn Nets Game Streaming on Hulu Live

Hulu with Live TV offers ESPN, ABC, and TNT, along with over 80 other channels. Hulu Live offers local channels to most areas.
You'll also have Hulu on-demand and a cloud-DVR. More content is accessible through TV Everywhere apps. The combination of all of these things ensures that you should have plenty of content! Hulu Live is available for $64.99 per month.
Here's more on Hulu Live:
$64.99 per month for 80+ live channels and Hulu on-demand
ESPN, ABC, and TNT available
NBA TV is not included, even as an add-on
YES Network is also missing (if you want it, see DIRECTV STREAM)
Hulu Live is a contract-free service
Watch on Amazon Fire TV, mobile devices, Roku, Apple TV, Chromecast, and more
Visit our Hulu with Live TV review for more details
Hulu Live is an easy way to get a lot to watch without cable. The live TV is great, but the addition of Hulu on-demand, the cloud-DVR, and the use of TV Everywhere apps make this service even better.
You can even make user profiles for the whole family. Check out the Hulu Live free trial which lasts for 7-days.
Other Options to Watch the Brooklyn Nets Online
FuboTV and Hulu Live are two popular services, but there are other ways to get a full or partial Brooklyn Nets season without cable. The following services offer at least one of the channels you'll need to watch the Brooklyn Nets streaming online.
Feel free to check them out and maybe even sign up for a free trial, to check things out for yourself. If there's no free trial, you can make the most of the promotions. Your other available options include:
Signing up for a service to watch the Brooklyn Nets online will only take minutes. Best of all, you'll get sports and plenty of other content. It will be like having cable, but cheaper!
If you have any questions about streaming the Brooklyn Nets without cable, let us know in the comments!
FAQs
How do I stream the Brooklyn Nets game?
DIRECTV STREAM is the only service that gives New York area fans access to YES Network to watch all the Nets games. NBA League Pass does the same for fans in other areas. Roughly a fifth of the Nets games will be aired nationally on channels like ESPN and TNT and these can be streamed on most general services like FuboTV, Hulu + Live TV, and Sling TV.
What channels broadcast Brooklyn Nets games?
Nets games are broadcast regionally on the YES Network, which is available throughout much of the New York and New Jersey area. Games may also be broadcast locally on WWOR-TV. Games that are available to a national audience will be shown on ESPN, TNT, and NBA TV.
What radio stations are the Brooklyn Nets on?
Brooklyn Nets games are broadcast on WFAN, which is the team's official radio station. However, you can also listen to games on SiriusXM or by downloading a radio app to your computer, mobile device or tablet. Finally, you may be able to access a live radio stream through the WFAN website or by going to the team's official site.
Were the Nets always in Brooklyn?
The Brooklyn Nets began life as the New Jersey Americans of the American Basketball Association (ABA). They changed their name to the New York Nets following the 1967-68 season and would change their name to the New Jersey Nets upon entering the NBA in 1976. In 2012, they moved to Brooklyn and started playing their home games at the Barclays Center.
What is the Brooklyn Nets playoff history?
Despite winning conference titles in 2002 and 2003, the Brooklyn Nets have never won an NBA championship. However, they were crowned ABA champions following the 1974 and 1976 seasons. Brooklyn has won four division titles during its time in the NBA and won a single division championship during its days in the ABA.
Can I use my phone to watch the Brooklyn Nets?
FuboTV, SlingTV, and most other services allow you to watch nationally-televised games on any phone that is powered by an Android or iOS operating systems. If you have access to the regional sports network YES through DIRECTV STREAM, you can do the same. NBA League Pass also allows you to stream on phones.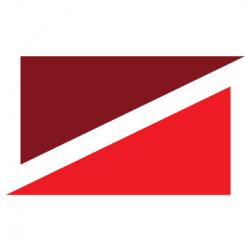 Latest posts by Helen Back
(see all)