Disclosure:
Your support helps keep our site running! We earn referral fees for some of the products & services we recommend.
Learn more
Cable used to be a definite necessity if you wanted to watch any sports, including the NBA. These days it just isn't as necessary. Thanks to streaming services, you can have everything you need to watch the Dallas Mavericks online without cable.
This guide explains what you need to watch the Mavericks play online.
In a hurry? Skip the details and try out one of these popular streaming providers so you can watch the Mavericks live:
DIRECTV STREAM: Previously AT&T TV, this provider gives you access to Bally Sports Southwest, so you can watch most Mavericks games live online. Try it with a 14-day money-back guarantee!
FuboTV: Over 35 sports channels within the 100+ channel plan. ESPN and NBA TV are included. Try it free for 7 days!
Hulu: TNT, ABC, and ESPN are all included in the 80+ channel lineup. Hulu is considered an easy-to-use service, too. Try Hulu free for 7 days!
Texas has a few NBA teams that call the area home and one of those teams is the Dallas Mavericks. Dallas is known for giving each game their all and the fans love them for it, and now you can watch them play live without an expensive contract!
Speaking of contracts, streaming services don't require them.
This gives you the freedom to try a service and cancel if you're not satisfied. Keep reading to learn about what channels air the Dallas Mavericks live stream and how to watch those channels legally without cable.
What Channels Offer the Dallas Mavericks Live Stream?
This season there are four channels you're going to need to watch the Dallas Mavericks. All of these channels are available without cable.
The main channel you need is the regional sports channel, Bally Sports Southwest. This will allow you to watch the Dallas Mavericks online in Dallas and many surrounding areas in the southwest.
The other channels airing Mavericks games will air the games nationwide. Those channels include ABC, NBA TV, ESPN, and TNT.
How to Watch the Dallas Mavericks Online
There are a few services that might offer a complete season for the Dallas Mavericks. More than anything the most important channel is FS Southwest, which offers roughly 80% or more of the games this season.
Neither FuboTV nor Hulu with Live TV offer Bally Sports Southwest, though both are great alternatives if you find DIRECTV STREAM too expensive. Hulu + Live TV is also missing NBA TV.
We'll also look at a few other services that have the channels you'll need to stream the Dallas Mavericks.
Once you've chosen a service and you've signed up, you'll be ready to go. You already own a streaming device. Mobile devices including smartphones and tablets can stream most services from just about anywhere.
You can also use Roku, Chromecast, Apple TV, and other streaming boxes. Smart TVs will stream certain streaming services, as well gaming consoles. So, you have a lot of ways you can stream the Dallas Mavericks.
Watch the Dallas Mavericks Online on FuboTV

FuboTV offers three of the four channels for Mavericks streaming. Over 100 channels are included in FuboTV's main package. You'll pay $64.99 per month to start.
Your package goes up if you decide to upgrade your cloud-DVR or add more channels to your package. You can cancel any part of your package at any time.
More fuboTV details:
$64.99/month with no contracts!
100+ channels with more available as add-on channels
More regional sports channels than any other service
An on-demand library offering 3-day replay is included
Watch on computers, Apple TV, mobile devices, Roku, and more
The cloud-DVR offers upgradeable space
Learn more with our FuboTV review
FuboTV has all you need to replace the cable. The service is cheaper than most cable packages and you're free to cancel when you want. You can watch TV live and on-demand. Another option is to save shows to your cloud-DVR.
Best of all, you can stream on most devices, so there is plenty of ways to watch the Dallas Mavericks online! Don't forget to sign up for your FuboTV free 7-day trial!
Watch the Dallas Mavericks Online on Hulu Live

Hulu with Live TV is another option when it comes to replacing cable. This is a well-rounded package offering sports, local channels, general entertainment, and more.
You'll start with 80+ channels and Hulu on-demand. A cloud-DVR is also included. Unlike fuboTV, ESPN is included. However, you'll be missing NBA TV. Packages for Hulu Live start at $64.99 each month.
Here's more about Hulu Live:
$64.99 per month
Over 80 channels are included
Hulu on-demand also comes with this package
50-hours of space comes with the cloud-DVR
No contracts
Watch on computers, iOS/Android, Amazon Fire TV, Roku, Chromecast, and more
View our Hulu with Live TV review here
Hulu Live is a service that will work for lots of people. It's familiar to many, thanks to its start as an on-demand streaming service. In switching to add live TV, they've created a service that excels at offering both on-demand and live options.
You can stream on most devices and the service is cheaper than the average streaming price. You can begin your Hulu Live free trial, today.
Other Options to Watch the Dallas Mavericks Online
If FuboTV or Hulu Live doesn't work for you, you've still got options. There are other streaming services out there and many of them offer some or all of the channels you'll need to watch the Dallas Mavericks online without cable.
You can check out the following services to see if one of them will work for you:
It's a quick and easy process to sign up and start using any streaming service. If you have any questions about how to watch the Dallas Mavericks online without cable, feel free to let us know!
FAQs
What do I need to stream the Dallas Mavericks game?
If you live outside of the local blackout area, you should be able to stream all Mavericks games using NBA League Pass. This service costs $28.99 per month. Local fans need Bally Sports Southwest to watch all Mavericks games, which you can acquire through the DIRECTV STREAM Choice plan for $84.99 per month.
What is the primary channel for the Dallas Mavericks?
Bally Sports Southwest is the regional television broadcast provider for the Dallas Mavericks. In a typical season, a handful of Mavericks games will be broadcast on national channels such as ESPN and NBA TV. Furthermore, playoff games are typically broadcast on national television outlets, which means that they are available for viewing wherever you happen to live.
How can I listen to the Dallas Mavericks on the radio?
Mavericks radio broadcasts are made available in English on ESPN Radio (103.3 FM) or in Spanish on Univision Radio (1270 AM). Both of these can be streamed with the Mavs app. You may also use the ESPN Radio app or any other that allows you to stream audio content.
Where do the Dallas Mavericks currently play?
Since joining the NBA in 1980, Dallas is the only city that the Mavericks has called home. They currently play their home games in the American Airlines Arena, which the team has called home since 2001. Owner Mark Cuban is considered to be one of the more outspoken figures in the league with his antics costing him an estimated $1.65 million in fines.
When did the Dallas Mavericks win the NBA championship?
Dallas appeared in the NBA finals in 2006 but lost to the Miami Heat in six games. However, the franchise would get its revenge in 2011 when the Mavs defeated the Heat to win their only NBA championship. In addition to their NBA and conference titles, the Mavericks have won their division four times since 1987.
What are my options to watch the Dallas Mavericks on my phone?
You can watch Mavericks games on your phone if you subscribe to a streaming service. This includes general streaming services like FuboTV, Hulu + Live TV, and DIRECTV STREAM or with NBA League Pass. You can catch a live stream of the Mavericks whether you have an Android or iOS phone.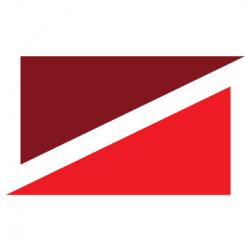 Latest posts by Helen Back
(see all)