The NBA finals are here with the Miami Heat against the Denver Nuggets! Get all the details in our viewer's guide!

And you can watch it all with a 50% discount on Sling TV!
In recent years, the Clippers are no stranger to the NBA playoffs. Fans love every game they see whether it's live, or on TV. Speaking of TV, this guide explains how to watch the LA Clippers games online without cable.
In a hurry? You can catch the clippers live, online, without cable with the following popular streaming providers:
Fubo: Get over 130 channels including a great selection of RSNs starting at $85.98/mo. Fubo allows you to try out its service free for 7 days.
DIRECTV STREAM: Sets you up with every regional channel in your area and 100+ others for $99.99/mo. A 5-day free trial is now available for DIRECTV STREAM.
If you can't watch your favorite sports because of your location, get ExpressVPN to access the content you deserve.
Oops! The two streaming services aren't available in . But if you've already paid for the right service, and just can't watch because of your location, there is an easy way to get the content you deserve. You need a VPN, like one of the following.
| | | |
| --- | --- | --- |
| | ExpressVPN: Known as "The VPN that just works," it combines remarkable ease of use with with state-of-the-art power, speed, security, and privacy. Get three extra free months when you sign up for a year. Unleash your streaming with this top-rated VPN. | Sign Up Now |
| | Surfshark: Surfshark: Secure and easy to use with thousands of servers around the world. Of special note is its excellent collection of servers inside the US, which is great for regional sports lie NFL, MLB, and NBA. Get it now with an incredible 82% discount on a 24-month plan. | Sign Up Now |
| | NordVPN: One of the top VPNs with extremely fast servers all over the world. Great for streaming with tested perfomance on the biggest servers and included ad-blocking. Currently offering 70% discount on 2-year plans. | Sign Up Now |
If you're overwhelmed and not sure where to begin, you'll find all the answers in our full VPN guide.
This simple change will allow you to watch your favorite team and save some money in the process!
The LA Clippers are one of two teams that have found a home in Los Angeles. In fact, the two teams share space at the Staples Center. The LA Clippers got their start in Buffalo, before moving to San Diego, and eventually moving to LA in the 80s.
Streaming is a cheap and simple alternative to cable. You can watch NBA online and much more legally without cable.
You can even watch the NBA playoffs without cable! In the following sections, you'll learn all the important details you need to watch the LA Clippers game online without cable.
What Channels Offer the LA Clippers Games?
To watch most of the LA Clippers games streaming you're going to need Bally Sports SoCal. This is where the majority of the games will air. It's a regional channel, so in order to get it live, you need to live in the area where it is offered.
Bally Sports SoCal is currently only offered by DIRECTV STREAM. Those outside the area have different options.
That said, you can get this and all of the other channels you need to watch the LA Clippers online. Speaking of the other channels, games will be airing on ABC, as well as nationwide channels including, ESPN, TNT, ABC, and NBA TV.
Unblock Your Favorite Events & Teams With a VPN
If you can't watch your favorite events or teams because of your location, a VPN will allow you to get the access you are entitled to, plus extra security and unequalled privacy. Check out our VPN Guide for everything you need to know, including our top pick ExpressVPN.
How to Watch the LA Clippers Online Without Cable
The channels offering Clippers games are fairly common channels. This means that you will find several streaming services that offer a legal way to watch them without cable.
In the case of the LA Clippers live stream, there is a handful of services available that will allow you to watch some or all of the Clippers season. Both FuboTV and Hulu with Live TV give you a way to watch the majority of the season. They both offer the likes of ESPN, ABC, and TNT.
From there, FuboTV also has NBA TV, but is missing Bally Sports SoCal. Hulu Live misses the latter, but also doesn't have NBA TV. Other services may include every channel, it all depends on the service you choose. In any case, these two services will allow you to watch much of the season without cable!
For most people, streaming isn't hard once they choose the service they want. Luckily, all of these services offer a free trial, so you'll get a chance to sample services before paying for anything.
Once you're signed up, you just connect to the device of your choice and you're ready to stream LA Clippers games. You can stream on several different types of devices including Apple TV, Chromecast, smart TVs, mobile devices, Amazon Fire TV, Roku, and other devices.
Watch the LA Clippers Games Online with FuboTV

FuboTV starts you off with 130+ channels for $88.98/mo. If you want more channels there are dozens of options that can be added to your package for a fee.
You'll have many of the channels you need to get the LA Clippers live stream. The only missing channel is Bally Sports SoCal.
FuboTV offers a range of entertainment for both sports fans and everyone else. Channels include TBS, AMC, Animal Planet, Syfy, USA, Freeform, FX, and many other channels. You can watch content on-demand or you can check out what's on available TV Everywhere apps.
More FuboTV details:
$74.99/mo — $88.98/mo
1000 hour cloud DVR
Cancel when you want!
Bally Sports SoCal not available
130+ channels are included, and more are available
FuboTV also allows you to watch on FOX Sports Go and other TV Everywhere apps
Watch on Apple TV, Roku, computers, mobile devices, and more
An upgradeable DVR is included
Find out more in our FuboTV review
FuboTV is going to be a good solution for a lot of people. As a bigger package, there tends to be something for everyone. There's also the chance to watch content on-demand, save it to your cloud-DVR, or watch through TV Everywhere apps.
You can stream on multiple devices at once. The best way to learn more is to sign up and try the trial!
Sign Up for a Free 7-Day Fubo Trial
Watch the LA Clippers Live Stream on Hulu Live

Hulu with Live TV offers a package with over 85 channels. ABC is available in most areas. You'll also have FS Prime Ticket, ESPN, and TNT. You won't have NBA TV, or Bally SoCal, though. This package also includes plenty of on-demand content via Hulu's classic service
Hulu Live allows you to stream content on most devices, making it easier than ever to watch the LA Clippers online.
Hulu Live highlights:
$69.99/mo
Over 85 channels and more available as an add-on
Watch Hulu on-demand with your package
Enjoy unlimited cloud-DVR with 9 month storage
Cancel on your terms
Watch on Amazon Fire TV, Roku, computers, Apple TV, iOS/Android, and more
Our Hulu with Live TV review was more to offer
Hulu Live has a lot to like, even with the impending price increase. They offer some great live channels and an equally great on-demand library. You can even enjoy all of the Hulu original content.
There's a cloud-DVR to save content and you can use TV Everywhere apps if you prefer network apps over Hulu.
Other Ways to Watch the LA Clippers Online
Hulu with Live TV and FuboTV are some great options if you want a legal path to watching sports without cable. Still, there are many services that offer live sports legally.
The following services offer some or all of the channels that you will need to stream the LA Clippers throughout the season. Your additional options include:
DIRECTV STREAM – One of the best options to stream NBA games is the $99.99/mo package. Our DIRECTV STREAM review is available here. You get dozens of RSNs, including Bally Sports SoCal.
Sling TV – FS Prime Ticket is not available, but all of the other channels are in the Sling Orange package from $40.00/mo. Read our Sling TV review, here.
YouTube TV – Watch the entire Clippers season and 85+ other channels from $72.99/mo. Learn more in our YouTube TV review.
We're constantly offering new ways to watch sports online without cable, so if you're looking for other NBA teams or different sports, make sure to check out our other guides. Our comments are open if you have any questions about how to watch the LA Clippers online!
FuboTV is our top pick for Clippers fans. Fubo allows you to try out its service free for 7 days.
FAQs
How can I watch Los Angeles Clippers games online?
Unfortunately, you generally have just one streaming option to watch Los Angeles Clippers games. Those in the Bally Sports SoCal broadcasting area can purchase access to DIRECTV STREAM ($99.99/mo) and watch broadcasts there. Conversely, fans who are not in the team's blackout area, which covers the southern parts of California and Nevada and all of Hawaii, can instead purchase NBA League Pass ($28.99/mo) and watch those same broadcasts through that service.
What channels will the Los Angeles Clippers be playing on?
Bally Sports SoCal is the broadcast home for most Los Angeles Clippers games. In the 2021-22 season, the team will also play 12 times on NBA TV, nine times on TNT, and six times on ESPN. Should the Clippers advance to postseason play, those games would be one on of those channels or ABC.
How can I listen to radio broadcasts of Los Angeles Clippers games?
Los Angeles Clippers radio broadcasts can be heard in the LA area on KLAC 570 AM in English and on KWKW 1330 AM in Spanish. Fans there and elsewhere can purchase the NBA League Pass Audio for $9.99 a season and listen to those broadcasts online.
Where did the Clippers play before they moved to LA?
The Los Angeles Clippers had two homes before moving to the City of Angels. They started out on the other side of the country, playing as the Buffalo Braves from 1970 to 1978 before moving to Southern California. However, it was not to LA. The Braves became the San Diego Clippers and played in America's Finest City from 1978 to 1984 before making the short move to LA, where they have remained ever since.
How have the Los Angeles Clippers done in the playoffs?
Unfortunately, the Los Angeles Clippers are one of six clubs to have never played in the NBA Finals. However, they have improved as of late as their 2020-21 campaign concluded with them advancing to the Western Conference Finals; they eliminated the Dallas Mavericks and Utah Jazz before falling to the Phoenix Suns. Prior to that postseason run, they had been one of three teams to have never made it that far.
How can I watch the Los Angeles Clippers play games on my phone?
If you are one of those fans who are located in the Los Angeles Clippers broadcast area and have subscribed to DIRECTV STREAM to watch those games on Bally Sports SoCal, you can download that streaming service's app and watch the games on it. Meanwhile, those who have instead subscribed to NBA League Pass can do the same with the NBA's app.
Ditch "Big Cable" Now – 3 Simple Steps to Cut the Cord
Pick the right streaming service
Get the content you deserve with the best VPN.
Supercharge your internet provider
That's it — you'll save money, take back control, and enjoy TV more!
Page Updates
▼
▲
Updated some sub-sections. Updated some section headings. Misc content updates.

Cross linking. Reworded some things.

Added table of contents. Added buttons for streaming services. Pricing updates. Linking. Misc changes.

Pricing updates. Image changes. Mentioned offers.

Added FAQ section. Added links to streaming services. Put related links.

Reworked one section. Changed some content in main section.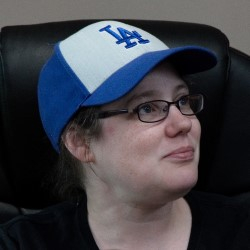 Latest posts by Alanna Baker
(see all)