Disclosure:
Your support helps keep our site running! We earn referral fees for some of the products & services we recommend.
Learn more
Fans flock to the Amway Center to see the Magic play. If you can't afford season tickets, you can watch Magic games at home. Better, if you don't have cable, you can watch the Orlando Magic online.
Keep reading to find out all the details about the channels you need for an Orlando Magic live stream and where to find them without cable!
In a hurry? Skip the details and tune in to the next Orlando magic game with one of these online streaming providers:
DIRECTV STREAM: Bally Sports Sun, ESPN, NBA TV, and TNT all included with the Choice plan. Try it with a 14-day money-back guarantee!
FuboTV: Four key channels to watch Orlando Magic without cable alongside 100+ channels and the ability to add more. Try Fubo free for 7 days!
Hulu Live: Record some 50 hours worth of basketball and get access to 80+ channels from $64.99 per month. Try Hulu free for 7 days!
The Orlando Magic have been in Orlando since they played their first game. While they haven't claimed an NBA championship, they do have some division and conference title wins.
People have been switching to streaming services over cable in recent years because it's cheaper to watch your favorites online. Streaming services usually give you more features to your plan, too. So, you get more and pay less.
What Channels Offer the Orlando Magic Online?
If you want to watch the Orlando Magic live stream, you're going to need three channels. The channel that will air the most games is FOX Sports Sun, available via DIRECTV STREAM. While this will get you most of the games, especially if you live in Florida, the rest of the channels will offer limited, but nationwide access to Magic games.
These channels include NBA TV, TNT, ABC, and ESPN.
How to Watch the Orlando Magic Online Without Cable
While the channels that air NBA games might vary from team to team and include a lot of regional networks, it's still easy to watch most teams without cable. It's even easier to watch the NBA playoffs as those games air on nationwide channels.
In any case, you shouldn't have a problem watching the Orlando Magic without cable. Two services to consider include FuboTV and Hulu with Live TV. FuboTV offers NBA TV. Hulu doesn't but it has three key channels.
Other services might include two-to-three channels too. Before the end of this article, you'll find out about all of your available options.
Sign up is easy and it's faster than you might think. You'll start with a free trial and as there are no contracts, you'll be free to cancel at any time. This is helpful because if you choose a service and are unhappy with it, you can cancel and move on to another service.
All you need, other than a streaming subscription, is a streaming device. You set up your device, turn on your app, and you can watch TV without cable. Device options include mobile devices, computers, Amazon Fire TV, smart TVs, Chromecast, Roku, gaming consoles, Apple TV, and more.
Stream the Orlando Magic Without Cable on FuboTV

FuboTV has one main package, offering over 100 channels for $64.99 a month. This package includes ESPN, TNT, and ABC. You can also watch games live through FuboTV or you can catch games on the FOX Sports Go app.
Your subscription includes an on-demand library with 3-day replay and a cloud-DVR with upgradeable space. Streaming is easy and possible on most common streaming devices.
More FuboTV details:
$64.99/month
Cancel when you want
100+ channels – more channels are available for a fee
Watch beIN Sports, USA, TNT, TBS, Syfy, and many other channels
NBA TV available at an extra cost
Watch on computers, iOS and Android devices, Roku, Apple TV, and more
3-day replay is a part of the on-demand library
Learn more in our FuboTV review
FuboTV has plenty of sports and an equal amount of general entertainment. The whole family should enjoy this package that is filled with live and on-demand TV. If you're missing something, there's a good chance you can add it to your package for a fee. Best of all, most of the Orlando Magic season is available without cable.
The FuboTV free 7-day trial offers the best way to learn more about this service.
Watch the Orlando Magic Online on Hulu Live

Hulu with Live TV also features two of the three channels you'd need for Orlando Magic streaming. Over 80 channels are offered and Hulu on-demand is also included.
NBA TV and Bally Sports Sun are missing.
Families will have a number of great features including the chance to make user profiles.
Hulu Live highlights:
Prices are offered at $64.99 per month
Stream 80+ channels and Hulu's on-demand content
The cloud-DVR has 50-hours of storage included
ESPN, TNT, and ABC available
No contracts – You can cancel whenever you want
Watch on mobile devices, Amazon Fire TV, Roku, computers, and more
Our Hulu with Live TV review has more details
Hulu Live is cheaper than cable, even with the price increase that's coming. You get a large amount of live TV and even more content that's available on-demand. Movie channels can be added for a fee.
You can watch more content with TV Everywhere apps. If you share your account, you'll have user profiles so you can keep your shows separate and watch them at your pace.
The Hulu Live free 7-day trial is an easy way to find out if Hulu Live is right for you.
Other Ways to Watch the Orlando Magic Live Stream
Whether you're in Florida or across the country, there are ways to watch the Orlando Magic without cable.
The following services give you a chance to sample their service with a free trial or promo where you can cancel if you're not happy with the offerings. Here are some additional ways to watch Magic games online:
DIRECTV STREAM – Multiple package options are available. The best for Magic streaming starts at $84.99 per month and includes Bally Sports Sun and many other RSNs alongside 90+ other channels. Our DIRECTV STREAM review is filled with added details.
Sling TV – Sling Orange offers ESPN and 30+ other channels for $35/month. Add NBA TV with the Sports Extra bundle for a fee. Read our Sling TV review, here.
YouTube TV – Watch the entire Orlando Magic season online without cable for $64.99/month. Over 80 channels and an unlimited cloud-DVR are included. Visit our YouTube TV review here.
This is just one way to watch sports online without cable! If you have any questions about how you can watch the Orlando Magic online, just let us know.
FAQs
How can I stream tonight's Orlando Magic game?
A DIRECTV STREAM subscription, which costs $84.99/mo, allows those located in the Bally Sports Florida broadcast area to watch its telecasts of Orlando Magic games. Fans not situated in the northern part of Florida or the southern portion of Georgia can instead subscribe to NBA League Pass ($28.99/mo) and watch Magic contests through it.
What channels do the Orlando Magic play on?
Bally Sports Florida is the local home of the Orlando Magic and broadcasts nearly all of the team's games to its local market, including all regular-season contests in the 2021-22 season. In addition, four of the franchise's games that season will be shown to a national audience on NBA TV. Playoff contests will be on one of NBA TV, TNT, ESPN, or ABC.
How can I listen to tonight's Orlando Magic game?
The Orlando Magic Radio Network provides simulcast audio from the team's Bally Sports Florida broadcasts. Its flagship station is FM 96.9 The Game with affiliates throughout the state. You can listen to those broadcasts online anywhere in the world with an NBA League Pass Audio subscription ($9.99/yr).
Where have the Orlando Magic played?
The Orlando Magic have only had two homes since joining the NBA in 1989. Their original residence was Amway Arena, where they were from that year until 2010. That facility was known as Orlando Arena for its first 10 years. Since 2010, Magic home games have been played at Amway Center, an 18,846-seat arena.
Have the Orlando Magic won an NBA championship?
The Orlando Magic have never won the NBA championship, but they have played in the Finals on two occasions. With Shaquille O'Neal leading the team, it got past the Boston Celtics, Chicago Bulls, and Indiana Pacers en route to the 1995 NBA Finals. However, the Houston Rockets swept them in four there. The 2008-09 team ended the seasons for the 76ers, Celtics, and Cavaliers before meeting its match in the Los Angeles Lakers.
How can I watch Orlando Magic games on my phone?
If you can watch Orlando Magic games on your computer through a DIRECTV STREAM subscription, you can utilize that streaming service's app to do so on your mobile device. Those who instead subscribed to NBA League Pass can do the same thing through the NBA's app. Games that the Magic play on national television outlets can also be viewed through DIRECTV STREAM's app and apps provided by other streaming services.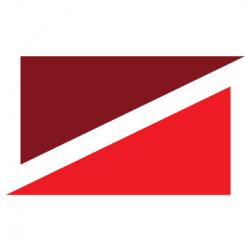 Latest posts by Helen Back
(see all)