Disclosure:
Your support helps keep our site running! We earn referral fees for some of the products & services we recommend.
Learn more
It's possible to watch every single NBA team without cable and that includes the Portland Trail Blazers! This guide offers all the details you need to get started. From the channels you need to the services where you can stream them, it's all here.
Keep reading to learn how to get set up so you can start streaming the Portland Trail Blazers, today!
In a hurry? Skip the long-winded trail and sign up with one of the following streaming providers to watch the next Trail Blazers game:
FuboTV: All five channels you need to watch the Trail Blazers live, including the NBC Sports Northwest RSN. Try Fubo free for 7 days!
Hulu Live: 80+ channels and plentiful DVR storage to record basketball games on, allfor $64.99 per month. Try Hulu free for 7 days!
Sling TV: The most wallet-friendly option for NBA fans to watch the trail blazers. Four key channels included, though you also need an indoor antenna to get ABC. Try it for $10 for a month!
Fans of the Portland Trail Blazers know all about the greatness of this team. From the Hall of Famers like Scottie Pippen that have worn Trail Blazers jerseys to their conference and division titles, the Trail Blazers have fans sitting on the edge of their seats when they play!
If you're one of those fans, you probably try to watch as many games as you can. That might have meant that you needed cable to stay current on NBA season, but now you have other options. Now you can watch the Portland Trail Blazers games online without cable!
What Channels Offer the Portland Trail Blazers Games?
Like all other NBA teams, if you want to watch Portland's season, you're going to need a regional sports channel. In this case, you'll need NBC Sports Northwest. You can get this with DIRECTV STREAM. This is where most games are going to air through the regular season, so it's a pretty important channel to have.
That said, there will be some nationwide regular season games and if they make it to the NBA playoffs, you'll be able to watch those games no matter where you live. Other channels that will air a Portland Trail Blazers live stream include NBA TV, ABC, TNT, and ESPN.
How to Watch the Portland Trail Blazers Games Online Without Cable
You've got plenty of options when it comes to sports streaming. Many services are available to choose from and most of those services offer some or all of the channels that air Trail Blazers games.
Two of our favorites, in terms of sports, include FuboTV and Hulu with Live TV. FuboTV offers all five channels. Hulu Live is only missing NBA TV.
Once you get to the point where you're signed up for a service and you're ready to watch TV, you just need to turn on your streaming device. Not sure what devices you can use?
You have quite a few options! Depending on the service, you can use gaming consoles, computers, Roku, smart TVs, Apple TV, Chromecast, Amazon Fire TV, and more!
Watch the Portland Trail Blazers Online via FuboTV

FuboTV includes over 100 channels! Packages start at $64.99 per month. You'll get all five channels needed to watch the Portland Trail Blazers online.
A cloud-DVR is included, so if you're going to miss a game you can save it. There's also 3-day replay in the on-demand library, which saves all content for a few days in case you need to catch up on your favorites.
More FuboTV details:
$64.99/month
Cancel any time
Stream over 100 channels and the Fubo on-demand library
FuboTV includes NBA TV, NBC Sports regional channels, TNT, and more — great option to watch NBA online this season
Watch on smart TVs, iOS and Android, Roku, computers, Apple TV, and more
More details are available in our FuboTV review
fuboTV is an inexpensive way to stream a lot of popular channels. You'll start with around 100+ channels, but you can add more if you want. This is just live content. There's also a cloud-DVR, access to TV Everywhere apps, and an on-demand library.
With no contracts and the FuboTV free 7-day trial, you'll have the freedom to sign up to try FuboTV but the ability to cancel if it's not for you.
Get a Portland Trail Blazers Live Stream on Hulu Live

Hulu with Live TV starts you off with the combination of Hulu's on-demand content and 80+ live channels. This ensures that you have something to watch, whether live or on-demand, at all times.
Families will be able to make user profiles to save progress on the shows they watch. You'll also have access to your own cloud-DVR. While NBA TV isn't included, all of the other channels for a near-complete Portland Trail Blazers season are in the main package.
Hulu Live highlights:
$64.99/month
80+ channels
Hulu on-demand is part of each package
User profiles are available
50-hours of space comes with the cloud-DVR at no added charge
You can cancel when you want
Watch sports and more on Roku, computers, Apple TV, iOS/Android, and more
Our Hulu with Live TV review has more details
The Hulu Live 7-day free trial gives you a full week to find out if this is the right service for you. If it is, just keep watching TV and you'll be billed once the trial is over. If it's not, you can cancel, and you won't be charged a thing.
This is a great package for cable replacement because it offers plenty of popular channels and the robust on-demand content that comes with Hulu.
More Ways to Watch the Portland Trail Blazers Online without Cable
So, now that you've checked out FuboTV and Hulu Live, let's look at the other options you can use to stream the Portland Trail Blazers.
These options are contract-free and some come with a free one-week trial. That gives you the chance to try each service but allows you to cancel before paying anything if you're not satisfied. Here are your remaining options:
DIRECTV STREAM – Packages start at $69.99/month, though you get dozens of RSNs to watch sports (and 90+ channels in total) if you up the monthly subscription to $84.99. Our DIRECTV STREAM review is available here.
Sling TV – While NBC Sports Northwest isn't included, the Sling Orange package offers TNT, ESPN and ESPN3, which airs ABC games. Packages start at $35/month. Read our Sling TV review, here.
YouTube TV – Stream the entire Trail Blazers season from start to finish for $64.99/month. Over 80 channels are paired with an unlimited cloud-DVR. Read our YouTube TV review here.
You can be signed up and ready to watch sports online without cable in minutes! Do you still have questions about how to watch the Portland Trail Blazers online? If so, just leave them in the comments!
FAQs
How can I stream the Portland Trail Blazers game that is being played tonight?
DIRECTV STREAM ($84.99/mo) and FuboTV ($64.99/mo) provide online access to ROOT Sports' coverage of the Portland Trail Blazers in the 2021-22 season. However, this is only available to those within that channel's broadcast area in the Northwest. Fans who are situated elsewhere can watch those airings through NBA League Pass ($28.99/mo). Nationally televised Portland Trail Blazers games can be seen through DIRECTV STREAM, FuboTV, and other streaming services.
What channels broadcast Portland Trail Blazers games?
ROOT Sports is the new broadcast home for the Portland Trail Blazers, starting with the 2021-22 season; all 82 games will be shown on that channel with Kevin Calabro on the call. Previously, their contests had been on NBC Sports Northwest, which responded to this development by stopping broadcasting on Sept. 30, 2021. Portland will also be on national television 16 times that season: four on ESPN, five on TNT, and seven on NBA TV.
How can I listen to tonight's Portland Trail Blazers game?
Trail Blazers fans located in Portland, OR, who want to listen to tonight's radio broadcast should tune into Rip City Radio AM-620. Portland's games can also be listened to on numerous stations throughout Oregon as well as in Washington on Kelso's KLOG-AM 1490. Fans who would like to access those radio broadcasts online can do so through an NBA League Pass Audio subscription ($9.99/yr).
Where have the Portland Trail Blazers played their home games?
The Portland Trail Blazers are one of the NBA's most stable franchises, having only played in two facilities, both located in the same city. They started out at Veterans Memorial Coliseum, where they were from the team's first season, 1970-71, through the 1994-95 campaign. Then they moved into the Moda Center, which was originally known as the Rose Garden.
Have the Portland Trail Blazers won the NBA Finals?
The Portland Trail Blazers have won the NBA championship on one occasion, in 1977. Bill Walton, who was named that season's NBA Finals MVP, helped lead the team to series wins over the Chicago Bulls, Denver Nuggets, Los Angeles Lakers, and Philadelphia 76ers en route to that title. The final game, the sixth of the Finals and a 109-107 win for the Blazers, was played in front of a raucous crowd in Oregon's largest city.
How can I watch tonight's Portland Trail Blazers game on my phone?
FuboTV and DIRECTV STREAM both have apps that allow subscribers to watch all of the same channels that they can access on their computers on mobile devices. This provides those in the Northwest with the ability to watch Portland Trail Blazers games on their phones. Meanwhile, NBA League Pass-broadcast contests can be watched through the NBA's app.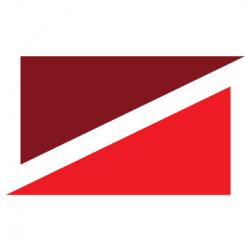 Latest posts by Helen Back
(see all)