Disclosure:
Your support helps keep our site running! We earn referral fees for some of the products & services we recommend.
Learn more
This guide contains all the key details you need to watch the Sacramento Kings season without cable. We'll start with the channels you need and then will go over all of the services that offer them.
By the end of the guide, you'll be able to choose a service so you can stream the Kings online!
In a hurry? Get at least four out of five key channels with the following popular online streaming services:
DIRECTV STREAM: 90+ channels, including NBC Sports California — that's the majority of your Sacramento Kings season covered. Try it with a 14-day money-back guarantee!
FuboTV: ESPN now included, along with TNT, ABC, NBA TV, AND NBCS Cali for $79.99 (Elite plan). Try Fubo free for 7 days!
Hulu Live: With the exception of NBA TV, you have all you need to get a complete Kings sason online with 50 hours of DVR to record any game you want. Try Hulu free for 7 days!
The Sacramento Kings are one of the oldest teams in existence, of course, they didn't get their start in Sacramento. Starting in Rochester, New York, as the Seagrams, the team experienced three name changes before moving to Cincinnati and later Kansas City.
In 1985, the Kings moved to Sacramento and they've been there ever since! Fans in Sacramento have embraced them, so it seems they have finally found their home. If you're a fan, keep reading to learn how to watch the Sacramento Kings games online without cable.
What Channels Offer the Sacramento Kings Games?
The main channel you're going to want to watch the Kings is NBC Sports California. This regional sports channel will air the majority of the games on TV.
Like all NBA teams, most games will air on a local regional channel and then a variety of nationwide games will air on other channels. While regular-season games air mainly on NBC Sports California, should the Kings make it to the NBA playoffs, you'll be able to watch those games nationwide.
Additionally, you can watch NBA games that are nationally featured on ESPN, ABC, TNT, and NBA TV. As long as you have all three channels, you can watch the entire season online without cable.
How to Watch the Sacramento Kings Games Streaming Without Cable
You don't need to worry about streaming the Sacramento Kings games without cable because all three channels are easily found on most streaming services. Most of the services we mention here offer NBC Sports California.
Just having that one channel means you get most of the games this season. FuboTV and Hulu with Live TV both offer this channel. They also offer one of the other necessary channels. FuboTV offers NBA TV, although Hulu does not. No matter what service you choose on this page, you'll be able to watch much (or all) of the Sacramento Kings season without cable!
The first step in streaming is to find a service that will work for you. Once you've signed up you can check things out during your trial offer. To start streaming you just need a streaming device.
You can use Roku, Chromecast, Apple TV, Amazon Fire TV, mobile devices, and more. You just turn on your device, start up your streaming service, and choose what you want to watch!
Watch the Sacramento Kings Online on FuboTV

FuboTV features over 100 channels for $64.99 per month. Additional channels can also be added for a fee. If you want to stream the Sacramento Kings online, you'll find NBC Sports California and NBA TV in this package.
FuboTV features an on-demand library and cloud DVR in each package. You can also stream TV on select TV Everywhere apps.
More FuboTV details:
$64.99 per month
No contracts
Over 100 channels
Along with NBC Sports California and ESPN, you'll have TNT, USA, beIN Sports, and more
NBA TV comes with the $79.99 per month plan
Watch content on-demand with 3-day replay
Watch on Roku, computers, Amazon Fire TV, Chromecast, mobile devices, and more
Our FuboTV review can tell you more
FuboTV is one of the easiest ways to watch sports without cable. Of course, you'll have so many channels that you'll be able to watch almost anything with this package.
If something isn't available live, you'll have the on-demand library and a cloud DVR. You can also find content through TV Everywhere apps. If you're ready to give FuboTV a shot, you can start with the FuboTV free 7-day trial.
Watch the Sacramento Kings Game Live Stream on Hulu Live

Hulu with Live TV is another good choice. NBA TV is missing, but that's alright. You'll still get most of the games throughout the season. Hulu Live offers 80 channels and Hulu on-demand for $64.99 per month.
Along with live content and Hulu's on-demand service, you can watch TV Everywhere apps or save content to your cloud DVR.
Here's more on Hulu Live:
Hulu on-demand is paired with 80+ live channels
$64.99 per month
NBA TV is missing, but NBC Sports California, ESPN, TNT, and ABC are included
Cancel when you want
Watch on Fire TV devices, Roku, iOS and Android, computers, and more
Our Hulu with Live TV review has more information
Hulu Live has a little something for everyone whether you want live or on-demand content. There is some room for customization, and you'll be free to watch from just about anywhere on most popular streaming devices.
If you want to check Hulu Live out, you can take a minute and sign up for the Hulu Live free 7-day trial.
Other Options to Watch the Sacramento Kings Online
While you've already heard about some great options that will allow you to watch the Sacramento Kings without cable, there are still some additional options that you can use to watch the season cable-free.
Here are some more services that offer some or all of the channels you'll need to stream Kings games:
DIRECTV STREAM – Start with the $84.99 per month package and watch NBC Sports California, ESPN, TNT, NBA TV, and 90+ other channels. Read our DIRECTV STREAM review to learn more.
Sling TV – Bundle the Sling Orange + Blue package for $50 and get NBC Sports California and ESPN. Add NBA TV in the sports bundle for an extra fee. Our Sling TV review can tell you more.
YouTube TV – Every channel you need to watch the Sacramento Kings online is included with 80+ channels from $64.99 per month. Read our YouTube TV review here.
Now you know one more way to watch sports online without cable! Make sure to leave any questions you have about how to watch the Sacramento Kings online without cable in the comments.
FAQs
How can I stream the Sacramento Kings game?
Three streaming services provide those within the NBC Sports California broadcast area with access to their Sacramento Kings broadcasts: DIRECTV STREAM ($84.99/mo), FuboTV ($64.99/mo), and Hulu + Live TV ($64.99/mo). Those who are not in the team's blackout region can instead watch Sacramento Kings broadcasts with an NBA League Pass subscription ($28.99/mo).
What channels do the Sacramento Kings play on?
NBC Sports California broadcasts Sacramento Kings games to those located within its broadcast area, which includes the northern part of California, Nevada, and Hawaii. In the 2021-22 season, five of the team's contests are being shown to a national audience, all on NBA TV. Any playoff games that Sacramento is a part of will either be on it or on one of TNT, ESPN, and ABC.
How can I listen to the Sacramento Kings radio broadcast?
Sports 1140 KHTK is the station to tune into if you are in the Sacramento area and want to listen to the Kings game. In fact, it has been the radio home of the team since 1994. You can also listen to that station's Kings broadcasts on its Audacy page if you are in the Sacramento area. Gary Gerould is the familiar voice behind the mic courtside; he has called Kings games since 1985.
Where were the Kings before they moved to Sacramento?
Incredibly, the Sacramento Kings have called five places home: Rochester (NY), Cincinnati, Kansas City (MO), Omaha, and Sacramento. They were in Rochester from 1945-57, Cincinnati from 1957-72, Kansas City from 1972-85, Omaha on a part-time basis from 1972-78, and Sacramento since 1985. In California's capital city, they played in both versions of ARCO Arena, the second later being known as Sleep Train Arena, and are currently at Golden 1 Center.
How have the Sacramento Kings done in the playoffs?
Since moving to California, the best postseason run that the Kings have put together occurred in 2002. That year, Sacramento ended the Utah Jazz's and Dallas Mavericks' seasons before taking the Los Angeles Lakers to overtime in the seventh game of the Western Conference Finals before succumbing. That is to date Sacramento's lone appearance in that round of the playoffs. The franchise does have one NBA championship; the 1950-51 Rochester Royals claimed it.
How can I watch the Sacramento Kings on my phone?
DIRECTV STREAM, FuboTV, and Hulu + Live TV all offer apps that feature the same programming that is included with their computer-focused offerings, including Sacramento Kings games for those in NBC Sports California's broadcast area. Meanwhile, NBA League Pass broadcasts can be viewed on a phone courtesy of the NBA's app.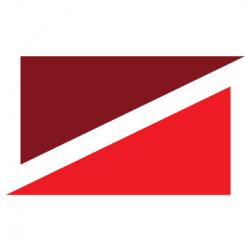 Latest posts by Helen Back
(see all)