Disclosure:
Your support helps keep our site running! We earn referral fees for some of the products & services we recommend.
Learn more
Located in South Orange, New Jersey is Seton Hall University. This college is home to the Seton Hall Pirates. The Pirates are part of the Big East Conference. They've been to NCAA Tournaments thirteen times over the year and it's looking like they will be able to add to that total this year! If you want to watch the Pirates play, you don't need cable TV. In fact, as long as you have a streaming device and an internet connection, you can watch the Seton Hall Pirates online without cable!
The main difference between watching sports and other TV shows is that sports often air on multiple networks. While this is true, you can find all of the channels you need to watch the Seton Hall Pirates online without cable. Two of the top options to stream sports include Sling TV (free weeklong trial) and Hulu with Live TV (free 7-day trial). After you find out about these two services, keep reading to find out more about all of the ways you can stream Pirates games online.
Looking for info on how to stream tournament games? Read our guide on how to watch March Madness online here.
How to Watch the Seton Hall Pirates Online without Cable
You can find the Seton Hall Pirates streaming on any of the following networks. While this may seem like a lot of channels, it's important to remember that most streaming services offer large packages with numerous channels. So, it's entirely possible to find most of the channels you need in one service. Here are the channels you can expect to air Seton Hall Pirates games this season:
In the following sections, you'll learn about the services you can use to stream the Seton Hall Pirates. All of the services are available contract-free, so you can cancel any time. They also offer a free trial, which means that you'll be free to sample the service before you commit to paying for it! This should help you find the right streaming service for you! When you're ready to begin streaming you can watch on most popular streaming devices. Some options include Chromecast, Apple TV, mobile devices, Amazon Fire TV, Roku, and more!
Watch Seton Hall Pirates Games Streaming on Sling TV
Sling TV offers the Orange + Blue package for $45 per month. This package is a great choice for sports streaming as it includes ESPN networks along with NBCSN, FS1, and more. Unfortunately, CBS Sports Network is not included. Local channels are also very limited here, if they are available at all. You can add many channels to your package for a fee. This includes a sports bundle with over 10 additional sports channels! An on-demand library and cloud-based DVR are included with every package.
Features of Sling TV include:
Sling TV features many of the channels you need. As a budget package, this is one of the cheapest ways to watch sports without cable. It's also a good choice if you prefer to customize your package. Make sure to sign up for the Sling TV 7-day trial.
Watch the Seton Hall Pirates Live Stream on Hulu Live
Hulu with Live TV is another top pick for Pirates streaming. With over 60 channels included, you will find local channels in most areas, NBCSN, ESPN, regional sports channels, USA, TNT, and many others. Plans start at $64.99 per month, and with no commitments, you can cancel when you want. Each package includes all of Hulu's on-demand content and a cloud-based DVR with 50-hours of space. You can watch TV Everywhere apps with this package, too.
Hulu Live Details:
Hulu with Live TV's free 7-day trial is your chance to sample this service. Remember, this is a contract-free service. If you cancel during the trial, you won't be charged. Otherwise, you can keep your package as long as you want. When you cancel, your package will work until it's time to renew your billing cycle, when it will end.
Watch Other College Teams
Have another team you enjoy? Check out these guides!
Other Ways to Watch the Seton Hall Pirates without Cable
Sling TV and Hulu Live are decent services, but they won't work for everyone. If you're in need for other options, here are the additional services available to watch the Seton Hall Pirates online without cable:
fuboTV – fuboTV has over 100 networks in their main package. You can find most of the other channels you need for Pirates streaming though. Plans are available from $59.99 a month. Additional details can be found in our fuboTV review.
YouTube TV – Stream local channels, ESPN, FS1, CBS Sports Network, and many other channels from just $64.99 per month. Our YouTube TV review is a great way to learn more.
Vidgo – Vidgo only offers live TV, but if that's what you need you can stream ESPN and more for $40 per month. You can cancel at any time. Learn more in our Vidgo review.
AT&T TV NOW – Pay $64.99 a month to start, with multiple packages available. ESPN, local channels, and 40+ other channels to start. Read our AT&T TV NOW review to learn more.
CBS All Access – On the plus side, CBS All Access is only $6 per month. Of course, this will only work for you if you only need access to a CBS live stream. Learn more by checking out our CBS All Access review.
Are you still looking for ways to watch sports online without cable? If you have questions about how to watch college basketball online or something more specific to streaming the Seton Hall Pirates, feel free to let us know in the comments.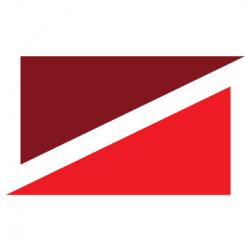 Latest posts by Helen Back
(see all)