Disclosure:
Your support helps keep our site running! We earn referral fees for some of the products & services we recommend.
Learn more
This season caught the eye of many NBA fans. If you're one of the many fans with their eye on the Raptors, you're likely here looking for streaming options.
This guide explains what channels air the Toronto Raptors games online. More importantly, you'll find out where to watch these games along with more details about each service that offers these channels.
In a hurry? If you're an keen bean, you can skip the details and sign up in time for the next raptors game with one of these providers:
FuboTV: More than 100 channels, including over 35 sports networks. Get ESPN and TNT as part of the base plan for $64.99. Try Fubo free for 7 days!
Hulu Live: Sport and family-friendly streaming plan — one package, 80+ channels, and cloud DVR for $64.99 per month. Try Hulu free for 7 days!
Sling TV: On a budget? Sling starts at $35 per month and offers all you need to make the best of Raptors streaming on US soil. Try it for $10 for a month!
The Toronto Raptors are the one NBA team that is located in Canada. Over the years the Raptors have struggled, but they pulled things together and walked away with the NBA Championship in 2019.
There are ways to watch the Toronto Raptors games online without cable. You may not be able to watch the full season, but any games that air in the U.S. will be available whether you have cable or not. Sign-up is simple, so let's get started so you can start streaming all of your favorite sports without cable!
What Channels Offer the Toronto Raptors Games?
The Toronto Raptors are perhaps one of the trickiest teams to watch without cable. The main reason for this is that it's the one NBA team that's out of the country. As they are based in Canada, a bulk of their games will air on local Canadian channels rather than on a regional sports channel in the United States.
While you won't be able to watch the entire Raptors season if you're living in the U.S., there will be some nationwide games airing and if they make it to the NBA playoffs, those games would air in the States, too.
The channels you will need to watch Raptors games this season include NBA TV, ESPN, ABC, and TNT.
How to Watch the Toronto Raptors Games Online Without Cable
As long as you have these three channels, you'll be able to watch as much of the Raptors season as you can in the States. Luckily, TNT, NBA TV, and ESPN are fairly easy to find. Many of the available services offer two of the three channels.
FuboTV offers NBA TV, TNT, ABC, and ESPN. Hulu with Live TV has ESPN, ABC, and TNT but is missing NBA TV. We'll also look at the other streaming services that offer one or more of these channels, so you can choose the service that will work best for you.
Once you've made your choice, you'll be ready to start streaming within minutes. You just go through a quick sign up and then it's on to your streaming device. You can use the most popular devices with each of these services.
Some commonly accepted streaming devices include Roku, Apple TV, computers, smart TVs, Chromecast, mobile devices, Amazon Fire TV, and other devices.
Watch the Toronto Raptors Streaming Online with FuboTV

FuboTV starts you off with 100+ channels for $64.99 per month. More channels are available, so there's room for customization if you want something extra. Every package receives an on-demand library, a cloud-DVR, and access to TV Everywhere apps.
You'll be able to stream FuboTV on the most common streaming and mobile devices. More FuboTV details:
Pay $64.99/month
No contracts
100+ channels are available, and more can be added
ESPN ABC, and TNT included in $64.99 per month plan
NBA TV costs extra
Watch with iOS/Android, Roku, Chromecast, Apple TV, and more
Content is available live or in the on-demand library
Learn more in our FuboTV review
FuboTV features a mix of content, creating a service that has something for everyone. This is a sports-filled service, so you'll find all kinds of sports to watch. You'll also find news, local channels, and general entertainment.
You can add movie channels and other content for a fee. The on-demand library has a 3-day replay and the cloud-DVR offers a space upgrade if you need one.
You can start streaming FuboTV today, with the FuboTV free 7-day trial!
Watch the Toronto Raptors Online on Hulu Live

Hulu with Live TV is another great choice if you want to get rid of cable. Here you get over 80 channels combined with Hulu's on-demand and original content. TNT and ESPN are included, but NBA TV is not available.
TV Everywhere apps are also compatible, which adds to the already huge lineup of available content.
More Hulu Live highlights:
$64.99/month
80+ channels (plenty of options to watch NBA online) – movie channels can be added for a fee
This package includes all of Hulu's on-demand content
ESPN, TNT, and ABC included
NBA TV missing
The cloud-based DVR features 50-hours of space
No contracts! – You can always cancel at any time
Stream on mobile devices, Roku, Apple TV, Fire TV, computers, and more
Our Hulu with Live TV review has more details
Hulu Live features all the popular features in a streaming service from the use of TV Everywhere apps to the cloud-DVR. You also get all of the content that comes with Hulu on-demand, in addition to the 80+ live channels that are included.
Hulu Live is also cheaper than cable, which is great if you're looking to save money. You can try Hulu Live today with the Hulu Live 7-day free trial.
Other Ways to Watch the Toronto Raptors Online
Even though the Raptors don't air the majority of their season on American networks, there are still ways to watch some of the season here, without cable.
Some other services you can use to watch Raptors games include:
DIRECTV STREAM – TNT and ESPN are available in the $64.99 per month package along with HBO and other channels. For dozens of regional sports networks, there's the $84.99 per month Choice plan. Our DIRECTV STREAM review can tell you more.
Sling TV – Sling Orange is available for $35/month. This package includes TNT and ESPN. The Sports Extra bundle offers NBA TV and others for an added fee. Read more in our Sling TV review.
YouTube TV – All three Raptors channels (except local Canadian channels) are included from $64.99/month. Over 80+ channels are included with a cloud-DVR and on-demand library. Read our YouTube TV review here.
This is one of the easiest ways to watch sports online, and it's completely legal to watch without cable! If you have questions about how to watch the Toronto Raptors online, make sure to let us know.
FAQs
How can I stream tonight's Toronto Raptors games?
The Raptors are the most affordable team to stream from the United States. You simply need to purchase an NBA League Pass subscription for $28.99/mo as Toronto is the only team to not be blacked out in the U.S. However, with that said, keep in mind that if you are in the blackout region of whoever the Raptors are playing tonight, the game will be blacked out for you for that reason.
What channels broadcast Toronto Raptors games?
In Canada, Toronto Raptors games are split between TSN and Sportsnet while the 2019 NBA Finals, which featured the Raptors, were also shown there on CTV 2 and Citytv. Canada's only NBA team is broadcast on national television in the United States on a number of occasions as well. In the 2021-22 season, that includes one game apiece on ESPN and TNT and three on NBA TV.
How can I listen to Toronto Raptors games?
In Toronto, Raptors games can be heard on TSN Radio 1050 and Sportsnet 590 The FAN with roughly half of the contests on each. Both radio stations can often be heard just across the border in Buffalo and Niagara Falls, NY. Fans throughout the United States and the rest of the world can also listen to these broadcasts online after purchasing an NBA League Pass Audio subscription ($9.99/yr).
Where have the Toronto Raptors played?
The Toronto Raptors have played in five venues, three of which are in Toronto: Sky Dome (1995-99), Maple Leaf Gardens (1997-99), and Scotiabank Arena (1999-present), which they share with the NHL's Toronto Maple Leafs. However, Maple Leaf Gardens has only played host to six Raptors games. The team has also played three times in Copps Coliseum in Hamilton, Ontario, and the 2020-21 season in Amalie Arena in Tampa, FL!
How have the Toronto Raptors done in the playoffs?
The Raptors experienced little postseason success their first 20 seasons, only getting out of the first round once, a 3-2 series win over the New York Knicks in 2001. However, that all changed in 2016. Three straight seasons with at least one playoff series win led to Canada's first championship in 2019. That year, Toronto knocked off the Orlando Magic, Philadelphia 76ers, Milwaukee Bucks, and Golden State Warriors en route to the Larry O'Brien Trophy.
How can I watch Toronto Raptors games on my phone?
Those who subscribe to NBA League Pass can watch Toronto Raptors games through the NBA's app after logging in with their credentials. Fans who have paid for a streaming service such as FuboTV or Hulu + Live TV (both $64.99/mo) to watch nationally broadcast games can access those through their respective apps.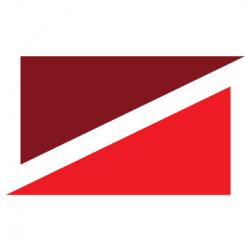 Latest posts by Helen Back
(see all)