Disclosure:
Your support helps keep our site running! We earn referral fees for some of the products & services we recommend.
Learn more
The Villanova Wildcats started playing games back in 1920. They have a spot in the Big East Conference. They are also part of the Philadelphia Big Five, which is a rivalry between five of the college basketball teams in Philly. The Wildcats are able to boast three National Championship wins, the most recent in 2018. Are you a Wildcats fan? If so, you don't need to watch the games with cable. Keep reading, and you'll find out how you can watch the Villanova Wildcats online!
Wildcats games will air on a wide variety of channels. The important thing to remember is that you can find a streaming service that offers most, if not all of them. You can choose from many different streaming services and before the end of this article, you'll find out about all of them. Before we get into all of them, we'll start with two of the best options, Hulu with Live TV (free 7-day trial) and fuboTV (free weeklong trial). From there, a complete list of your streaming options will be available. You'll be sure to find the right way to stream the Villanova Wildcats for you, in no time.
How to Watch the Villanova Wildcats Online without Cable
Most of the channels you'll need to watch the Villanova Wildcats live stream are available through several streaming services. It's possible to find most channels through one service. If you need local channels, you can also watch those without cable using a digital antenna. Here are the channels you'll need to stream the Villanova Wildcats throughout the season:
No matter which service you choose, you should find streaming to be equally as easy as using cable. It's also cheaper, which is a definite plus for most people! Another plus is how quick signup can be. You'll answer a few questions and you're all set. You can be watching live TV within five minutes (or less!). Once you're squared away you can watch live TV on a variety of devices. You can stream the Villanova Wildcats using mobile devices, smart TVs, gaming consoles, Roku, Apple TV, and more!
Watch the Villanova Wildcats Live Stream on Hulu Live
Hulu Live may not offer Pac-12 Network, but they do have all of the other channels needed to watch the Wildcats online. Over 60 channels are included from $64.99 per month. This package even includes local channels in most areas. You can stream many of these networks through their associated TV Everywhere apps, as well as on Hulu. You'll also receive all of the Hulu on-demand content with this package.
Hulu Live Details:
$64.99 a month
No contracts or commitments
TV Everywhere apps are compatible with most networks
60+ channels and Hulu on-demand in one package
50-hours of space is offered with the cloud-DVR
Stream on iOS/Android, Fire TV, Chromecast, Roku, Apple TV, etc.
Our Hulu Live review has more information
The Hulu Live free trial is your chance to sample Hulu Live before you pay for it. There's no risk involved. If you cancel during the trial, you won't be charged. Otherwise, your first payment will be deducted when your trial ends. Either way, you can keep your package as long as you want.
Watch the Villanova Wildcats Streaming on fuboTV
fuboTV includes most of the Wildcats are included with this package. Over 100 channels are included for $59.99 per month. You can watch on most streaming and mobile devices. You can even use TV Everywhere apps. You'll be able to watch local channels like CBS and FOX in most areas, along with nationwide channels including Pac-12, FS1, FS2, CBS Sports Network, and more!
Features of fuboTV include:
$59.99 per month
fuboTV will let you know when your trial is ending so you can cancel if you want
Over 100 channels are included
CBS and FOX are available in most areas
Watch plenty of content with TV Everywhere apps
A cloud-based DVR is included
Stream on Amazon Fire TV, computers, Apple TV, Chromecast, Roku, and iOS/Android
Our fuboTV review can tell you more
fuboTV is a good chance if you want a big package, but don't want to pay more for it. Additional channels can also be added for a fee. Remember, fuboTV is a contract-free service. If you find you're not happy with your package, you can cancel at any point. Get started today, with a free 7-day trial!
Other Ways to Watch the Villanova Wildcats without Cable
The Villanova Wildcats game air on many channels. That usually means that there are many streaming options available. With that in mind, here are some other options that you can use to watch the Villanova Wildcats online without cable:
Sling TV – Sling Orange + Blue is $45 per month and features channels like ESPN and FS1. CBS is not included. You can also add more sports channels for a fee. Find out more with our Sling TV review.
YouTube TV – Many of the channels you need for Wildcats streaming are included here. Pay $64.99 per month for more than 70 channels. Our YouTube TV review has more info.
Vidgo – Vidgo is a great choice if you want a cheaper price and only need live TV. Plans start at $40 per month. ESPN and several other channels are included, though CBS is not. You can check out our Vidgo review to find out more.
AT&T TV NOW – Watch ESPN, local channels, and more for $64.99/month to start. 40+ channels will get you started. Larger packages are available. Read our AT&T TV NOW review, here.
CBS All Access – If you need a CBS live stream, this might be the right option for you. Of course, you'll only have access to CBS with this niche service. Plans start at $6/month. Learn more in our CBS All Access review.
Now you know a little more about how to watch sports online without cable. Hopefully that answers all of your questions on ways you can college basketball and March Madness without cable! That said, if you have questions about how to watch the Villanova Wildcats online, you can let us know in the comments.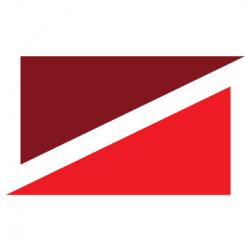 Latest posts by Helen Back
(see all)