The NBA finals are here with the Miami Heat against the Denver Nuggets! Get all the details in our viewer's guide!

And you can watch it all with a 50% discount on Sling TV!
All you need to watch the Wizards season online is a streaming service and a device to stream on. The sections below will give you all of the details you need on the channels airing Wizards games and the streaming services offering those channels.
In a hurry? The Wizards are one of the most accessible teams to watch online, and here are the best options today:
Fubo: This streaming service is especially good for sports fans even though it has a broad selection of 130+ channels in its base plan. Fubo allows you to try out its service free for 7 days.
DIRECTV STREAM: More expensive but with other regional channels depending on your location. Also includes over 100 other channels in its Choice Plan. A 5-day free trial is now available for DIRECTV STREAM.
If you can't watch your favorite sports because of your location, get ExpressVPN to access the content you deserve.
Unfortunately, these three streaming services aren't available in . But if you've already paid for the right service, and just can't watch because of your location, there is an easy way to get the content you deserve. You need a VPN, like one of the following.
| | | |
| --- | --- | --- |
| | ExpressVPN: Known as "The VPN that just works," it combines remarkable ease of use with with state-of-the-art power, speed, security, and privacy. Get three extra free months when you sign up for a year. Unleash your streaming with this top-rated VPN. | Sign Up Now |
| | Surfshark: Surfshark: Secure and easy to use with thousands of servers around the world. Of special note is its excellent collection of servers inside the US, which is great for regional sports lie NFL, MLB, and NBA. Get it now with an incredible 82% discount on a 24-month plan. | Sign Up Now |
| | NordVPN: One of the top VPNs with extremely fast servers all over the world. Great for streaming with tested perfomance on the biggest servers and included ad-blocking. Currently offering 70% discount on 2-year plans. | Sign Up Now |
If you're overwhelmed and not sure where to begin, you'll find all the answers in our full VPN guide.
The Washington Wizards spent time in Chicago and Baltimore before finding a home in Washington. They've won one championship over the years, though they were known as the Washington Bullets back then.
In recent years, they've struggled some, but they did claim a division championship in recent years. If you're a Wizards fan and you're holding on to cable because of it, you can let your cable go. These days, you can watch the Washington Wizards games online without cable!
You'll even learn about the devices you can use to stream those services. By the end of this guide, you'll have all of the details you need to start streaming the Washington Wizards without cable.
Sign Up for a Free 7-Day Fubo Trial
What Channels Offer the Washington Wizards Games?
The Washington Wizards are like most NBA teams. The bulk of their games will air on a regional sports channel – NBC Sports Washington. As far as the regular season goes, most games will air on this one channel. (There are out-of-market options too.) As this is a regional channel, it will be available to people in the area, but not nationwide.
You can watch NBA games airing nationally on NBA TV, ABC, TNT, and ESPN. This just covers the regular season. You can watch NBA Playoff games all over the country come playoff season.
Unblock Your Favorite Events & Teams With a VPN
If you can't watch your favorite events or teams because of your location, a VPN will allow you to get the access you are entitled to, plus extra security and unequalled privacy. Check out our VPN Guide for everything you need to know, including our top pick ExpressVPN.
How to Watch the Washington Wizards Game Online Without Cable
You only need three channels to watch the Washington Wizards game without cable. Luckily, a lot of streaming services offer one or all of these channels. Most services offer two of the three channels.
For example, both FuboTV and Hulu with Live TV offer access to NBC Sports Washington. Other services will also be discussed and some of them may offer every channel. It just depends on the service. That said, as long as you have NBC Sports Washington, you'll get almost the entire season in that one channel.
While there are a lot of services to choose from, most people are able to narrow them down and make a choice pretty easily. You'll be able to complete your sign-up online in a few minutes.
Streaming is easy as long as you have a compatible streaming device. Some options include Roku, smart TVs, Chromecast, mobile devices, Apple TV, Amazon Fire TV, and others.
Sign Up for a Free 7-Day Fubo Trial
Stream the Washington Wizards Games Without Cable on FuboTV

FuboTV offers a huge package filled with popular channels that make it easy to replace cable. You will be able to watch Wizards games on NBA TV, ESPN, ABC, and NBC Sports Washington.
You can also watch games through the NBC Sports app and other TV Everywhere apps. An on-demand library is included as well as a cloud DVR. You can stream on Roku, mobile devices, and many other streaming devices. Packages are available starting at $74.99/mo.
More FuboTV details:
$74.99/mo
No contracts or hidden fees — cancel any time
110+ channels with the option to add more
Watch NBA TV, NBC Sports regional channels, USA, etc.
Watch on computers, Roku, Apple TV, mobile devices, and more
You can stream previously aired content for at least 3-days in the on-demand library
Learn more in our FuboTV review
FuboTV is a well-rounded package with plenty of room for customization. You can enjoy sports, some local content, news, TV shows, and even movies. The on-demand library has full seasons of some shows, sports, and more.
You can also utilize your cloud-DVR to save and watch things at your own pace. If you're on the fence, you can try things out during the free for 7 days.
Sign Up for a Free 7-Day Fubo Trial
Watch the Washington Wizards Online on Hulu Live

Hulu with Live TV is another way to watch most of the Wizards season without cable. The missing channel here is NBA TV. Hulu offers 85+ channels and you can watch anything in the Hulu on-demand library including Hulu Original content. Movie channels are available as an upgrade.
Your account comes with unlimited cloud-DVR with 9 month storage. You'll also be able to use TV Everywhere apps.
Hulu Live highlights:
Prices start at $69.99/mo
This package includes 85+ live channels with Hulu on-demand
You can save unlimited hours of content on the cloud-DVR
Cut your service whenever you want – No contracts
Watch on Amazon Fire TV, Roku, mobile devices, computers, and more
Our Hulu with Live TV review can tell you more
Hulu Live offers a discount when compared to the average cost of cable. You get many of the most popular cable channels and more access to local channels than other services offer. The cloud-DVR offers an upgrade if you need it.
You can also upgrade to stream on as many devices as you want at the same time. This is handy if you're a family sharing your account. You also get the chance to make user profiles, which keeps everyone's content separate.
Other Ways to Watch the Washington Wizards Live Stream
Both FuboTV and Hulu Live will work for a lot of people. These services are popular options, but there are others out there that may work better for you.
If you want to know all of your options, the following services also offer some of the channels you'll need to watch the Washington Wizards online without cable.
DIRECTV STREAM – NBC Sports Washington (+ many more RSNs) and ESPN are available for $74.99/mo. This package also includes TNT, NBA TV, and an on-demand library. Our DIRECTV STREAM review has more details.
Sling TV – Sling Orange + Blue is $55.00/mo, offering 50+ channels. This package includes NBC Sports Washington and ESPN. You can add NBA TV for a fee. Read our Sling TV review, here.
The Conference Semifinals are happening now! Watch them all live for less with Sling TV!
YouTube TV – Everything you need to stream the Washington Wizards is included with 85+ channels for $72.99/mo. Read our YouTube TV review here.
That's all there is to it! You can use this method to watch sports online without cable as long as you know the channels you need and where to find them. If you have any questions, we're happy to help!
FuboTV is our top pick for Wizards fans. Fubo allows you to try out its service free for 7 days.
Sign Up for a Free 7-Day Fubo Trial
FAQs
How can I stream the Washington Wizards game?
Washington Wizards games can be watched locally through a subscription to DIRECTV STREAM ($99.99/mo), Hulu + Live TV ($69.99/mo), or FuboTV ($74.99/mo) while those not situated within NBC Sports Washington's blackout region can instead watch games with an NBA League Pass subscription ($28.99/mo). Keep in mind that both teams' blackout areas are taken into account. For example, Wizards fans who are in Chicago cannot watch a Bulls-Wizards matchup through NBA League Pass.
What channels are the Washington Wizards broadcast on?
NBC Sports Washington broadcasts nearly all Wizards games, including 81 of the 82 regular-season contests during the 2021-22 season. Justin Kutcher provides the play-by-play for those telecasts. Meanwhile, the team is being featured on national television six times during that campaign, once apiece on TNT and ESPN and four on NBA TV.
How can I listen to Washington Wizards radio broadcasts?
Those looking to listen to Dave Johnson call the action on the radio should either download the Wizards' app if they are located in the DC area or, regardless of where they live, purchase an NBA League Pass Audio subscription ($9.99/yr). Fans who want to listen to the game the old-fashioned way, on the radio, can tune in if they are in or near the nation's capital.
Where did the Wizards play before they moved to DC?
The Washington Wizards actually started out in the Windy City, playing as the Chicago Packers in 1961-62 and the Chicago Zephyrs in 1962-63 before moving east. They initially set up shop there in Baltimore, playing in Charm City from 1963-73, and then headed 35 miles southwest to Lake Arbor, MD, just outside Washington. At long last, in 1997, they entered DC itself and have played there ever since, in Capital One Arena.
How have the Washington Wizards done in the postseason?
The Washington Wizards have one NBA championship to their credit, which was claimed in 1978, when they outlasted the SuperSonics in seven games. However, playoff success has been difficult to secure for Washington since they fell in a Seattle-Washington rematch in 1979. In fact, they have not even played in the Eastern Conference Finals since then, going 5-17 in playoff series.
How can I watch tonight's Washington Wizards game on my phone?
You can download the app associated with the streaming service that you purchased in order to watch tonight's Washington Wizards game on your phone. Keep in mind that NBA League Pass does not have its own app; you need to download the NBA's and log into it with your credentials to watch tonight's contest. You can also view nationally telecast games on your phone through most streaming services but not NBA League Pass.
Ditch "Big Cable" Now – 3 Simple Steps to Cut the Cord
Pick the right streaming service
Get the content you deserve with the best VPN.
Supercharge your internet provider
That's it — you'll save money, take back control, and enjoy TV more!
Page Updates
▼
▲
Added buttons for streaming services. Added info about guide. Updated some sub-sections. Updated some section headings. Added some links.

Added buttons for streaming services. Pricing updates. Misc content updates.

Image changes. Mentioned offers. Pricing updates.

Pricing updates. Image changes. Added some more links.

Added FAQ section. Added links to streaming services. Updated some sub-sections. Pricing updates. More links.

Updates to a section. Updated one section.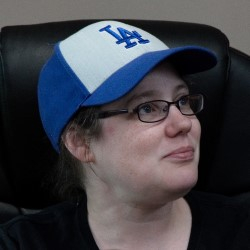 Latest posts by Alanna Baker
(see all)