Are you wondering if you can watch football online if you ditch the cable? This page explains how you can watch any pro football game and most college football games on live TV without paying a cable bill. We cover the streaming services you'll need to get access to the key football channels for NFL, NCAA, and XFL coverage.
In a hurry? The Big Four networks and ESPN are critical for football fans — regardless of whether you prefer pro or college. These services will provide you with more football than you probably have time to watch:
Football fans don't need to worry about cutting the cord. Everything you can get with a regular cable subscription you can get with a live TV streaming service. And you can generally get it for less money. Even better? You can probably get more with a streaming service.
Below we provide information on watching particular events and teams. Further down, we discuss the best streaming services for football fans.
Stream Your Favorite Games
If you are looking for information to stream a particular event or team, you've come to the right place. Here are individual articles to guide you through the process.
NFL Online Without Cable
See our in-depth guide on Ways to Watch Football Online without Cable for tips on getting set-up and the best ways to get the games you want. Or if you are looking for a specific event, see these guides:
How to Watch Your Favorite NFL Team Without Cable
Or if you don't have a favorite team, see one of the guides below on how to watch any team you want to see play live: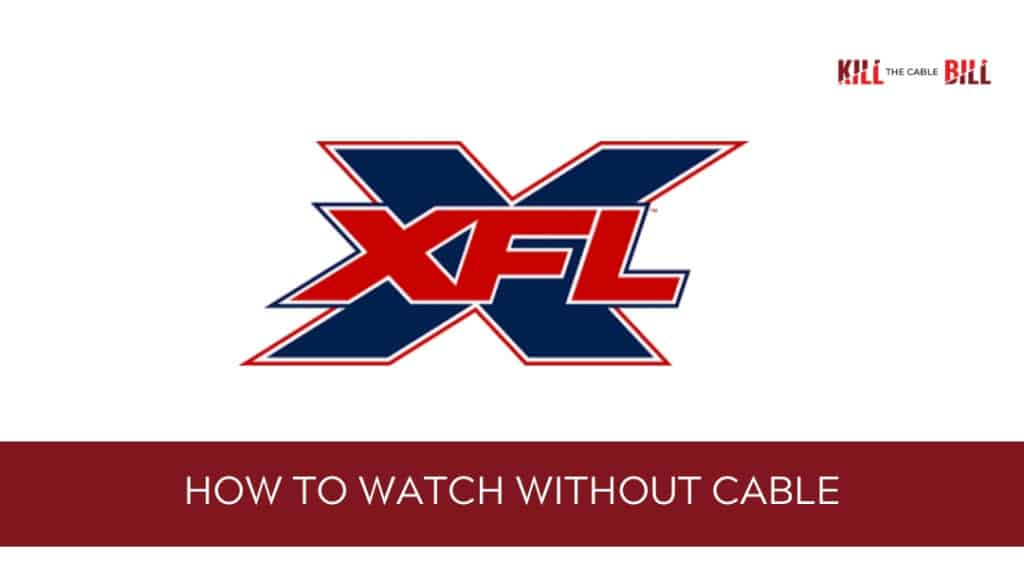 XFL Online Without Cable
You can also watch XFL online without cable, or if you want to watch your favorite team play, see our team guides below to find out what channels you need to see their games live: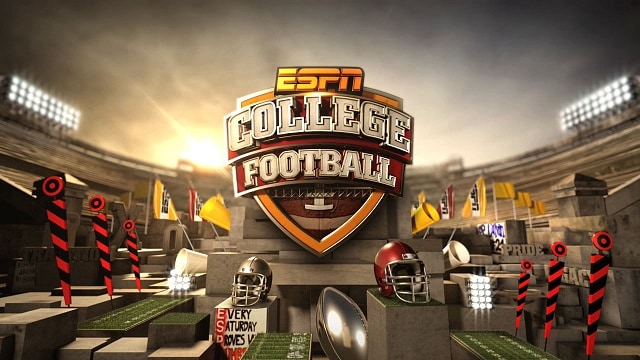 NCAA Online Without Cable
Looking for a way to watch NCAA online? Here are the two main streaming guides you need:
How to Watch Specific Teams Without Cable
If you want to catch a specific college team, see these college football team streaming guides:
How to Watch Specific Bowl Games Without Cable
See these guides on where you can stream your favorite bowl games online: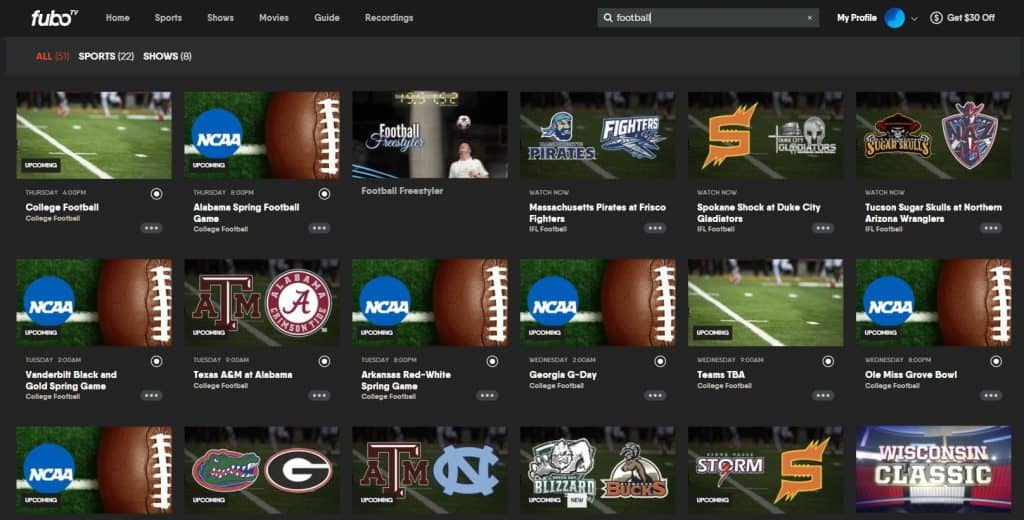 Do You Need a VPN?
If you find you can't watch particular events because of your location, a VPN should allow you to get the access you are entitled to. It also provides extra security and unequalled privacy. See our complete VPN Guide for all you need to know.
Top Football Stream Services
All of the major streaming services provide at least some access to football. Our favorite service is now Hulu + Live TV. It has all the local channels you need plus ESPN, ESPN2, ESPNU, ACC Network, and SEC Network. But what pushes it over the top for us is the inclusion of ESPN+. You get all that, plus a broad range of 75+ other channels, its exceptional on-demand library, and Disney+ — all for $69.99/mo!
But if you are on a budget, for $35.00/mo, Sling TV offers the Orange plan that includes ESPN, ESPN2, and ESPN3. For the same price, its Blue plan includes Fox, NBC, and Fox Sports 1 (FS1). And for $11.00/mo more, you can get the Sports Extra add-on that gives you college sports networks as well as NBA, MLB, and NHL.
For a bit more, DIRECTV STREAM ($69.99/mo) and YouTube TV ($64.99/mo) provide good general sports coverage with a lot of football. However, the biggest football fans will want to look closely at the two streaming services that cater most to sports: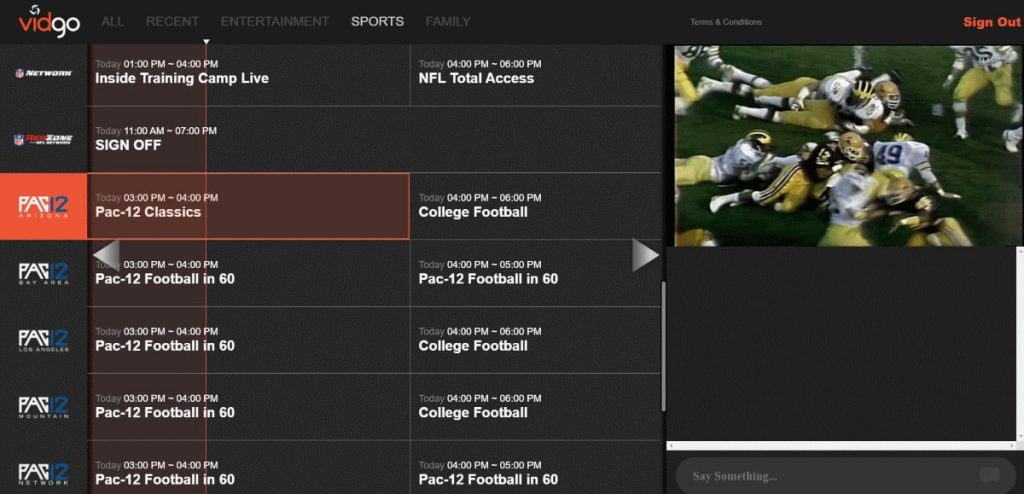 FAQs
Where can I watch college football live?
If you want to watch college football, Hulu is a streaming service that offers several channels with live broadcasts. These channels include FOX, ESPN, ABC, BTN, FS1, CBS, and SEC ESPN Network. fuboTV's pro plan also has these channels in addition to other sports networks like FS1 and ESPN2.
Can I watch NFL on Amazon Prime?
Football fans may know that NFL and Amazon have secured a deal to stream NFL games on Amazon Prime Video through an exclusive agreement. The broadcast package between the two organizations starts in 2023 and football fans will have access to these exclusive events from then on. The deal includes an increase from 11 to 15 games in the Thursday Night Football plan.
How do I live stream NFL football games?
To live stream NFL football games, you need a device, internet connection, and a live TV streaming plan that gives you access to the channels needed to watch your chosen team play. If you just want to see NFL games, see our Hulu and FuboTV review, otherwise, head over to the NFL team guide to find out which channels show your team's games.
Latest posts by Frank Moraes
(see all)