Upstate New Yorkers who follow the Bills will likely find them on their local CBS affiliate on Sunday afternoons (when they're playing). But if you follow the Bills from afar, you likely will have more trouble watching their games. We've got all your options below.
In a hurry? If you're a NFL fan in the US, your only 100% option is DIRECTV's NFL Sunday Ticket. But you do have some workarounds:
If you'd rather talk to someone about NFL Sunday Ticket, a support person at DIRECTV Satellite can walk you through the process. Just call 877-432-7840.
DAZN Canada is streaming every NFL game live, which means preseason, regular games, playoff games, and of course the Super Bowl.
ExpressVPN: Get the games you deserve while securing your privacy. Comes with a 30-day money-back guarantee.
NFL Game Pass: Watch any game live for NFL fans outside the US.
The Buffalo Bills are a popular team that has won two Super Bowl championships. This fun-to-watch franchise fills the seats every week at Highmark Stadium. Fans who reside across the nation may find it hard to view the games, but there are now many avenues that are available.
So, What Exactly Are Out-of-Market Games?
The NFL makes watching the games fairly easy because each team will only play one game per week. Unlike decades/eras of the past, the entire NFL season is broadcasted around the nation. The league can be a bit difficult because regular season broadcasting is regionalized.
Let's look at Sunday afternoon games. In most cases and at any given location, television networks such as Fox and CBS are generally limited to only two broadcasts. Of course, this is wonderful for local fans who are in-market for their respective region because the games will be featured on their local Fox or CBS affiliate. Fans who are in distant regions could be out of luck because they're not considered as in-market viewers.
For example, it's highly unlikely that a Buffalo Bills game will be broadcast to viewers in Arizona. Tech advancements have worked wonders to solve this problem, and most professional leagues now offer their own platform for viewing their respective sport.
This includes NBA League Pass for basketball fans and MLB TV for baseball lovers. If you're into soccer or ice hockey, then ESPN+ is the platform for you because a high number of games for those genres will be broadcasted here. NFL Sunday Ticket is a viable option if you're a Bills fan who live outside of the Buffalo market, but there's a slight issue.
The issue here is that you'll need to sign up for DIRECTV, which is a satellite provider. DIRECTV Stream is the online platform of its orbiting sibling, but NFL Sunday Ticket isn't available here.
Out-of-Market Buffalo Bills Games/Options
Let's take a look at the list of options to view out-of-market Bills games.
1. NFL Sunday Ticket can only be accessed via DIRECTV, which requires a subscription. Unfortunately, satellite-based packages can be costly in addition to Sunday Ticket costs.
2. NFL+ Premium will provide on-demand access to out-of-market games, but the games are actually replays. If you mind spending $9.99 per month and waiting until the live game is over, then this option isn't for you. NFL+ Premium does provide live primetime and in-market games via mobile phone as well as out-of-market preseason games.
3. NFL RedZone will broadcast Sunday afternoon games, but they're shown simultaneously. There are also no out-of-market games here. NFL RedZone is available, but it's mostly used as a fantasy football resource. The channel focuses on games/ teams whose offense is within the 20-yard line.
4. VPN is a viable option for bringing out-of-market games to your specific region. VPN sidesteps the traditional process of choosing a streaming platform, which allows the user to go undetected in a sense.
Express VPN has Smart DNS, offers unlimited bandwidth, and can be used in at least 100 countries
Surfshark will connect users to 3,200 servers via 99 countries worldwide
CyberGhost offers a 24-hour trial and is a great low-cost VPN
5. SiriusXM is great for listening to NFL games. This audio platform is similar to NFL+.
6. Friends, Sports Bars etc., are always good options if you don't want to spend money on a monthly service.
NFL RedZone
The great thing about this streaming service is that it's available on a wide variety of platforms. You can enjoy NFL RedZone by signing up with FuboTV. The base plan is $74.99/mo monthly, but you'll also need to get the Sports Plus package for an additional $10.99 monthly.
Sling TV's Blue plan is $40.00/mo, and the Sports Plus package is an additional $11.00 monthly. Hulu + Live TV is a standard $69.99/mo, plus $9.99 additional per month for the Sports Add-on. Vidgo's Premium plan for $84.99/mo includes NFL RedZone. You can also watch NFL games via YouTube TV for $72.99/mo and $10.99 extra per month for Sports Plus.
VPNs
Watching Buffalo Bills games via VPN is a popular tool that many cord-cutters use religiously. VPNs don't provide actual content, but it will allow you to unlock paid streams from all across the globe.
Devices to Livestream Out-of-Market Buffalo Bills Games
The devices and platforms that are chosen to watch NFL games will depend on the specific service that's used. This includes devices like Apple TV, Android Mobile, Chromecast via (iPhone/iPad), Amazon Fire TV/Firestick, Roku, and Samsung smart televisions. Gaming devices will also support some of the available platforms.
Roku isn't supported by VPNs, but you can easily set up a router that's supported by VPN. Step-by-step instructions are available for all major VPNs.
Wrapping Up
Buffalo Bills fans have options for watching the games if you're out of market. We recommend DIRECTV via NFL Sunday Ticket as the best option, but NFL RedZone via Sling TV or Fubo TV also ranks high.
FAQs
Are out-of-market Buffalo Bills games available with DIRECTV Stream?
Well, it isn't great for watching out-of-market games, but it is great for watching all of the games that are in your viewing area. Remember, the games aren't available with DIRECTV Stream because you'll need a satellite plan. You also can't get NFL RedZone or NFL Network, but DIRECTV Stream is still a great alternative for most fans.
Besides the Buffalo Bills, how do I watch out-of-market games?
Here are individual team viewer's guides for watching out-of-market NFL games:
More Info on NFL Without Cable
If you still have questions, these resources should help: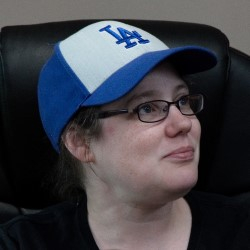 Latest posts by Alanna Baker
(see all)