The Cleveland Browns have intense fans in Ohio but as an old franchise, they have fans all over the nation. And they are not always served well by the way NFL games are broadcast. Find out how to watch these out-of-market games.
In a hurry? DIRECTV's NFL Sunday Ticket is the only golden ticket to all the Browns games. But that doesn't necessarily mean you're out of luck:
If you'd rather talk to someone about NFL Sunday Ticket, a support person at DIRECTV Satellite can walk you through the process. Just call 877-432-7840.
DAZN Canada is streaming every NFL game live, which means preseason, regular games, playoff games, and of course the Super Bowl.
ExpressVPN: Get the games you deserve while securing your privacy. Comes with a 30-day money-back guarantee.
NFL Game Pass: Watch any game live for NFL fans outside the US.
Cleveland Brown fans may complain, but they are loyal to their team. The Browns last made the playoffs in 2020 when they finished third in the AFC North and won the wildcard game against the Pittsburgh Steelers. They went on to lose in the Divisional Round to the Kansas City Chiefs.
Cleveland has not won an NFL championship since 1964 and has suffered mostly losing seasons. Nevertheless, native Ohioans are football fanatics and love to watch their favorite team no matter where they live in the United States.
Out-of-Market Games
For most football lovers, being an NFL fan is simple. Your favorite team usually only plays a maximum of one game per week, although the time between rounds can sometimes shorten the days between contests if your team is on one of the weekly evening broadcasts.
The drawback comes when you move away from home. NFL coverage is regionalized, meaning you'll only receive a limited choice of games on Sunday afternoon as Fox and CBS only broadcast two games each on Sunday afternoon.
When you're in your local market, you'll get the Browns and whatever other teams the networks have chosen for regionalized broadcasts on the local affiliates. However, you'll often be out of luck if you're in a location across the country. You usually won't see a Cleveland Browns game in San Francisco.
In the past several years, most professional leagues have found a solution. For basketball, it's the NBA League Pass, while MLB.TV takes care of baseball fans. ESPN+ serves hockey and MLS fans. Fortunately, Cleveland Browns fans have a solution, too: NFL Sunday Ticket.
However, there is a problem in that you can only get NFL Sunday Ticket from DIRECTV satellite, as it's not available on DIRECTV STREAM.
Out-of-Market Cleveland Browns Games Options
You have other options to watch Browns games when out-of-market.
If you're outside of the United States, try NFL Game Pass International, which has games from the Browns and all other NFL teams.
NFL RedZone
A solid internet connection will allow you to stream NFL RedZone through one of the following live streaming services. Note that NFL RedZone usually comes as part of a premium package.
VPN
Getting a VPN won't provide you with football content but will give you a way to access it. This powerful tool should be in every streamer's toolbox. View our VPN guide to learn how to use one.
Devices to Live Stream Out-of-Market Games With Cleveland Browns
Many different devices will live stream Cleveland Browns games. Tech experts consider Roku's various devices the best on the market, but these do not support VPNs. You must set it up on your router via subscriber instructions to use a VPN. You can also use Amazon Fire TV/Firestick, Apple TV, Chromecast, Android and Apple devices, and Samsung Smart TVs.
Wrapping Up
Cleveland Browns fans who live away from their home turf have many viable options for watching games. DIRECTV Satellite offers the best option with NFL Sunday Ticket, but if that doesn't work, consider getting Sling TV or FuboTV with the NFL RedZone add-on.
FAQ
Would DIRECTV STREAM give me Browns games?
It's great for folks who live in the Cleveland market. But it's not as great for out-of-market viewing alternatives. You can't get NFL RedZone, NFL Network, or NFL Sunday Ticket with it. But for most fans (who are local) it's a good choice.
What if I want to watch out-of-market games from other NFL teams in addition to the Cleveland Browns?
Whichever NFL team you want to watch, we have a guide:
More Info on NFL Without Cable
If you still have questions, these resources should help:
Cropped from Cleveland Browns vs Pittsburgh Steelers by Erik Drost under CC BY 2.0.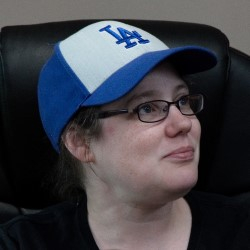 Latest posts by Alanna Baker
(see all)