We admit it: Alabama's trouncing of Cincinnati in last year's Cotton Bowl was not the greatest game. But it did set up an amazing championship game. And we expect next year's game to be more competitive. Check back here for all the details!
When the end of the year comes, the Cotton Bowl comes along with it. This year the event is called the Goodyear Cotton Bowl, sponsored by Goodyear. And you don't need cable to watch it!
In a hurry? Here are three services that have the one necessary channel you need to watch Cotton Bowl 2021:
FuboTV: The best streaming service for international sports also provides 100+ well-selected channels. FuboTV allows you to try out its service free for 7 days.
DIRECTV STREAM: Get a great channel lineup with the best selection of RSNs in the industry. A 5-day free trial is now available for DIRECTV STREAM.
Sling TV: This low-cost service allows you to select just the channel lineup you want. Save 50% on your first month of Sling TV.
The Cotton Bowl is always an exciting game, with top-ranked teams like 2020's #8 Oklahoma's defeat of #10 Florida. But what if you don't have cable? Can you watch the Cotton Bowl online without cable TV with a service like Hulu Live?
You sure can! This year it's easier than ever to catch the action live. You can watch the Cotton Bowl online in several different ways, which we'll explain in the guide below.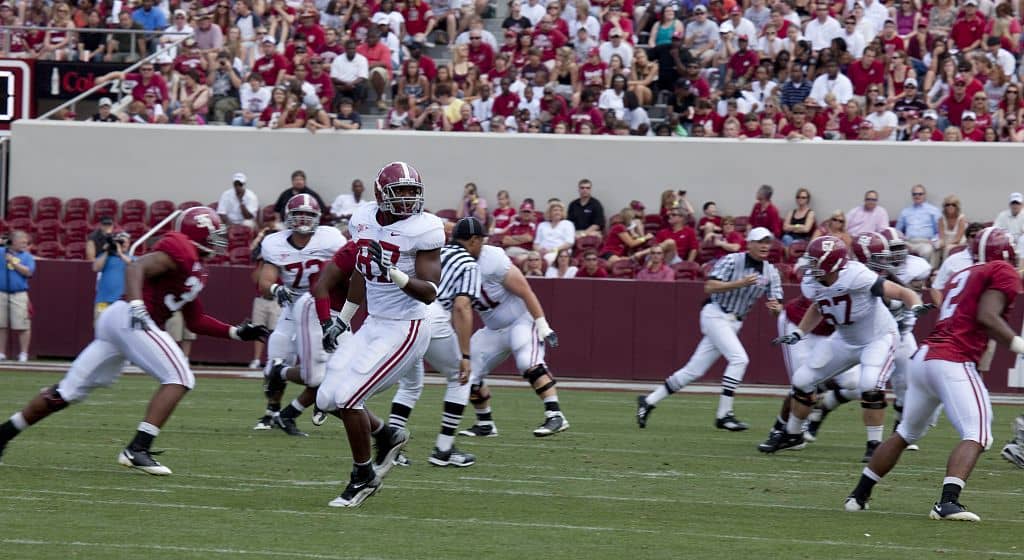 Cotton Bowl Schedule/Results
When is the Cotton Bowl, and what channel will air the action?
Date: Dec 31, 2021 3:30 pm EST
Channel: ESPN
Teams: Alabama (27) vs Cincinnati (6)
Note that the Cotton Bowl and Orange Bowl are the two College Football Playoff games. The 2021 Cotton Bowl Classic is sure to be an exciting game. You won't want to miss this one!
Do You Need a VPN?
If you find you can't watch particular events because of your location, a VPN should allow you to get the access you are entitled to. It also provides extra security and unequalled privacy. See our complete VPN Guide for all you need to know.
How to Watch the Cotton Bowl Without Cable TV
In order to stream the Cotton Bowl without a cable connection, you'll want to use a live streaming service. Two of our top recommendations are FuboTV, Sling TV, and Hulu Live TV.
These services are essentially alternatives to cable TV that offer a similar package of channels. The benefits, when compared to cable, are lower prices, increased flexibility, and ease of use. They are also non-contract, so you can cancel at any time.
To use one of these services, you will just need a subscription ($35-$69.99 per month, depending on the package), an internet connection, and a compatible device. You can use streaming players like Apple TV, Roku, a computer, smartphone, and several others.
Find out more about these services below.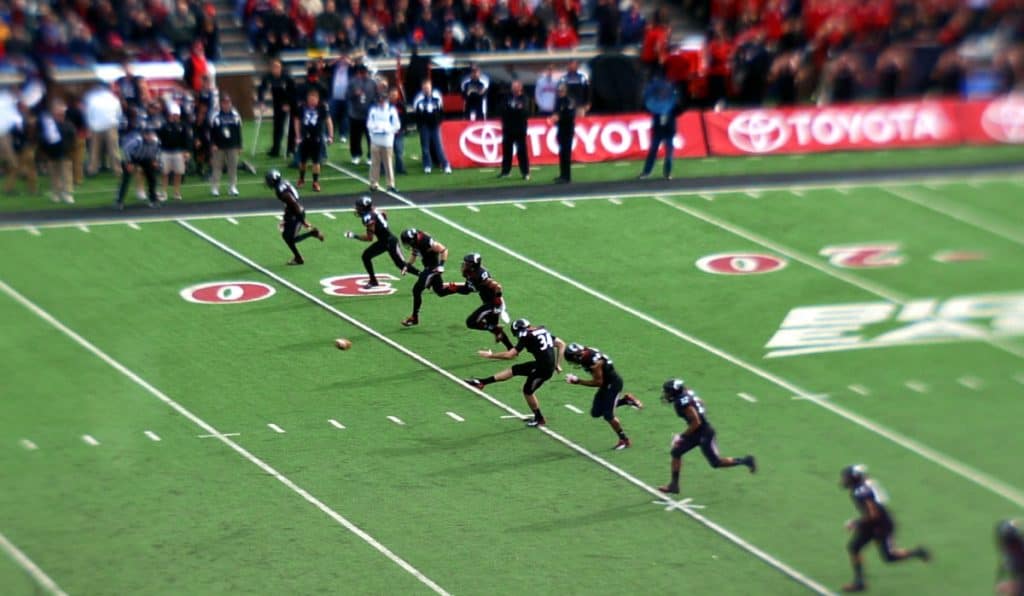 Stream the Cotton Bowl Live on FuboTV

FuboTV (free for 7 days) is our top recommendation for streaming most bowl games. It's a great sports-first cable TV alternative.
Free trial available, followed by $69.99/month
No contract, cancel any time
Watch ESPN and ABC games
105+ channels available of which 35+ feature sports
Cloud DVR included
Stream on 3+ devices simultaneously depending on the plan you choose
Learn more about watching FuboTV in our review or give the free for 7 days a go to see for yourself.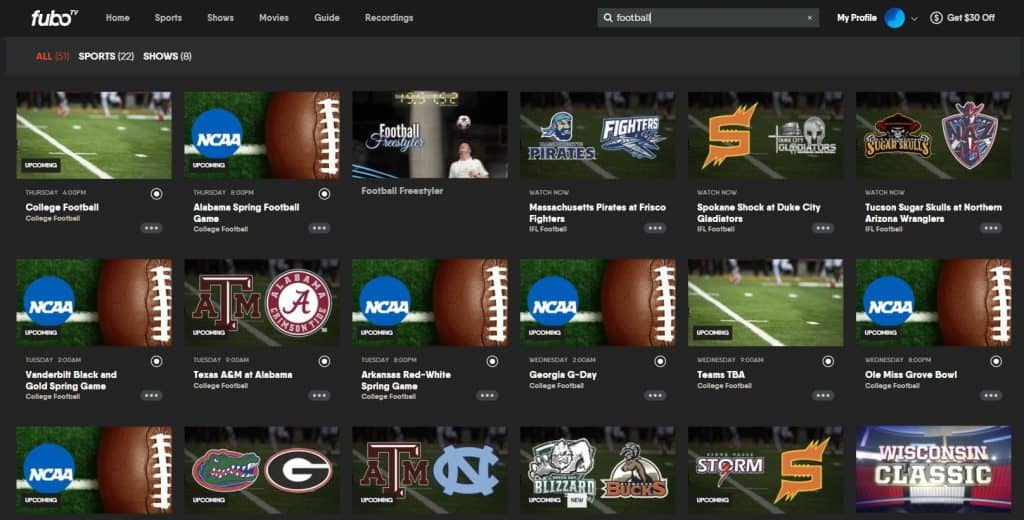 Watch the Cotton Bowl Online With Hulu Live TV

Hulu + Live TV presents a great way to watch the Cotton Bowl without cable. In fact, it's a great way to watch all the bowl games and all your favorite TV programming. Plus you also get ESPN+ and Disney+!
Here are the basics:
Pay $69.99 per month with no contract/commitment
Get ESPN and 85+ other great channels to stream live
ESPN+ and Disney+ included!
Unlimited cloud DVR (9 month storage)
Enjoy the Cotton Bowl live stream as it airs on ESPN
Watch live TV on Roku, Apple TV, computers, mobile devices, and more
In addition to live TV, enjoy endless on-demand entertainment
You can find the full scoop in our Hulu Live TV review.
Watch the Cotton Bowl Without Cable on Sling TV

Sling TV is another great option. It's a perfect choice for folks on a budget, as it starts at just $35 per month. This makes it one of the most affordable ways to watch live TV. Here's the rundown:
Plans from $35 per month
No contract or commitment
ESPN included in Sling Orange, along with 30+ other channels
Great way to watch college football without cable
Works on all your favorite devices
To learn more, check out our Sling TV review.
If you're more of a hands-on learner, sign up to save $10 on Sling TV to get started!
Other Options to Watch Cotton Bowl Online
FuboTV, Hulu Live TV, and Sling TV are our top recommendations for Cotton Bowl streaming, but they aren't the only options. Some other similar services that offer the Cotton Bowl live stream include:
That's all you need to know to watch Cotton Bowl without cable TV!
Now, just kick back and enjoy the game! If you're curious about other games, check out our guide on how to watch college bowl games.
Latest posts by Frank Moraes
(see all)