As the year draws to a close, NCAA football fans are gearing up for the most exciting week of the year. College Bowl season is upon us, and one of the most highly anticipated games is the Orange Bowl.
The 2022 Orange Bowl will feature Tennessee vs Clemson on December 30th at (EST).
In a hurry? Catch the next Orange Bowl without cable bills and contract obligations with one of these streaming services:
Fubo: The best streaming service for international sports also provides 130+ well-selected channels. Fubo allows you to try out its service free for 7 days.
DIRECTV STREAM: Get a great channel lineup with the best selection of RSNs in the industry. A 5-day free trial is now available for DIRECTV STREAM.
Sling TV: This low-cost service allows you to select just the channel lineup you want. Save 50% on Sling TV now.
If you can't watch your favorite sports because of your location, get ExpressVPN to access the content you deserve.
Unfortunately, we don't know a streaming service in that covers this sport. But if you've already paid for the right service, and just can't watch because of your location, there is an easy way to get the content you deserve. You need a VPN, like one of the following.
| | | |
| --- | --- | --- |
| | ExpressVPN: Known as "The VPN that just works," it combines remarkable ease of use with with state-of-the-art power, speed, security, and privacy. Get three extra free months when you sign up for a year. Unleash your streaming with this top-rated VPN. | Sign Up Now |
| | Surfshark: Surfshark: Secure and easy to use with thousands of servers around the world. Of special note is its excellent collection of servers inside the US, which is great for regional sports lie NFL, MLB, and NBA. Get it now with an incredible 82% discount on a 24-month plan. | Sign Up Now |
| | NordVPN: One of the top VPNs with extremely fast servers all over the world. Great for streaming with tested perfomance on the biggest servers and included ad-blocking. Currently offering 70% discount on 2-year plans. | Sign Up Now |
If you're overwhelmed and not sure where to begin, you'll find all the answers in our full VPN guide.
So can you watch the Capital One Orange Bowl without cable TV?
Yes, you can! It's actually easier than ever before to get the Orange Bowl live stream, even if you've already decided to get rid of cable. Read the guide below to learn how to watch the Orange Bowl online without cable TV with services like FuboTV and Sling TV.
Sign Up for a Free 7-Day Fubo Trial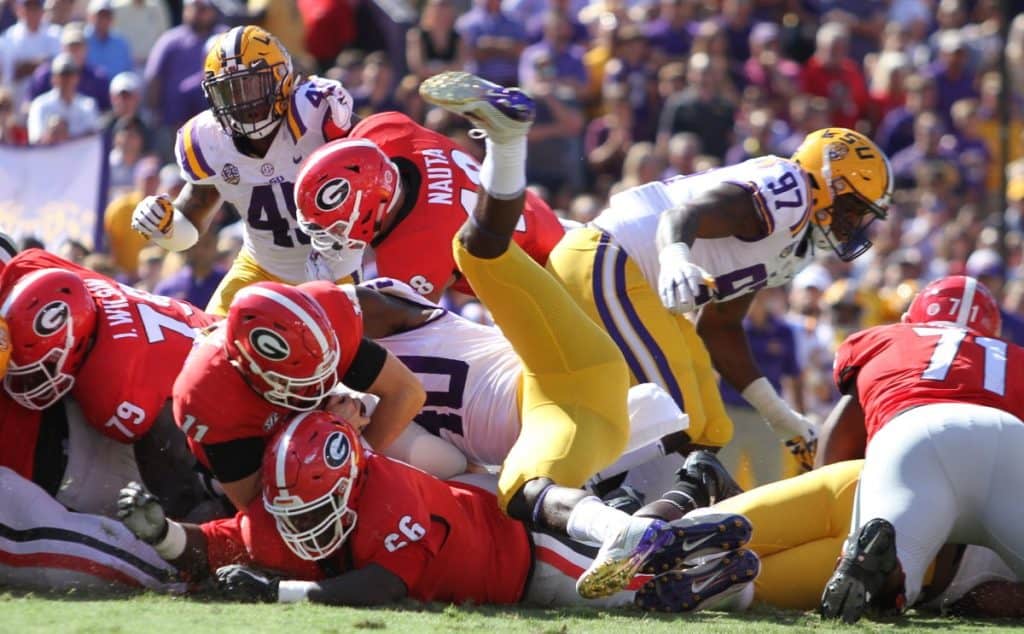 Orange Bowl Schedule/Results
When and where does the Orange Bowl go down? It will be at Hard Rock Stadium (in Miami Gardens).
This year the football game will be taking place 2 days before New Year's. This should be a great game to watch — a game you WON'T want to miss!
Unblock Your Favorite Events & Teams With a VPN
If you can't watch your favorite events or teams because of your location, a VPN will allow you to get the access you are entitled to, plus extra security and unequalled privacy. Check out our VPN Guide for everything you need to know, including our top pick ExpressVPN.
Tennessee vs Clemson
In this matchup between the Tennessee Volunteers and the Clemson Tigers, the experts believe that Clemson will walk out victorious.
Quarterback Comparison
In a sheer coincidence and for very different reasons, both teams will be without the starting quarterback they used for most of the regular season. For Tennessee, Hendon Hooker tore his ACL in the team's 11th game of the year, which was a massive blow as he was in the conversation for the Heisman this year.
His replacement will be Joe Milton, who he replaced as the team's starter at the beginning of the year. Milton ended the season with six games played, two passing touchdowns, and two rushing TDs.
For Clemson, their starter at the beginning of the year, DJ Uiagalelei, was benched in the ACC Championship Game in favor of Cade Klubnik, who led the team to a 39-10 victory in that game.
Keys to the Game
With both quarterbacks being a bit of a question mark, the game will likely end up in the hands of the defenses. Both defensive lines are quite good, as Clemson finished the season 11-2 and Tennessee finished 10-2, although the main cause of concern for both teams is the secondary.
However, Clemson may have the advantage, as Nate Wiggins had a breakout season. In the ACCC Championship game, he broke up two TD passes in the end zones, as well as running back an interception for a 98-yard touchdown.
There are other players to watch for. Tennessee wide receiver Jalin Hyatt is very strong. He scored 15 touchdowns and averaged 105.6 yards per game, both of which led the league.
Clemson All-Pro running back Will Shipley rushed for 15 touchdowns and averaged 5.8 yards per carry, but he'll be up against a Tennessee line that only allowed an average of 3.24 yards per carry. The winner of that battle may very well win the game.
Football fans won't want to miss this exciting matchup between two teams that wear orange, will be starting backup quarterbacks, and have some question marks in the secondary.
How to Watch the Orange Bowl Online without Cable TV
It will be easy to watch the Orange Bowl online via a service like FuboTV or Sling TV.
These paid services offer an affordable way to watch live TV from your home or on the go. They are affordable — Sling is $40.00/mo, and FuboTV is $74.99/mo – and are flexible in that they can be canceled at any time.
Both of these services provide the ESPN live stream, along with many other channels to watch live. In a lot of ways, they are similar to cable but far cheaper and more flexible.
In order to use these services, you will need a compatible device. You can use a streaming player like a Roku or Apple TV, a smartphone or tablet, or even your laptop. The sections below will explain more about each of these services.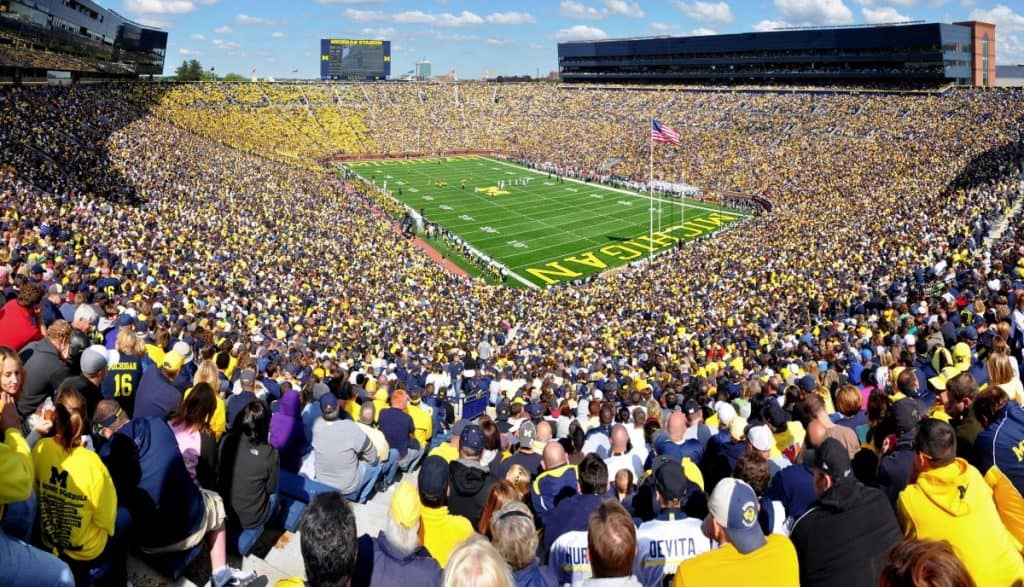 Stream the Orange Bowl Free with FuboTV

FuboTV is our top recommendation for watching the Orange Bowl online this year. It's a service that's built for sports fans. And with the trial, you can stream it free – and many other bowl games.
The details:
To learn more, read our review here.
Sign Up for a Free 7-Day Fubo Trial
Watch the Orange Bowl Without Cable on Sling TV

Sling TV is another great service you can use to stream the Orange Bowl. It's quite affordable at just $40.00/mo, and does not require a contract.
For $40.00/mo, you'll get 30+ of the best channels on TV. This includes ESPN for Orange Bowl streaming. If you want more selection, Sling TV has many larger packages to choose from, covering everything from news to sports to reality TV.
Sling works on all your favorite devices, and is very easy to use. If you're looking for a budget-friendly option, this is it! See our Sling TV review for details. Also, check out Sling TV Bowl Game Guide.
Stream the Orange Bowl Online on DIRECTV STREAM

DIRECTV STREAM's Entertainment plan is $74.99/mo for 75+ channels, ESPN included. For $99.99/mo, get access to 20+ regional sports networks, including Bally Sports in your local coverage area.
You get ESPN and ESPN2 in the base package. There are local channels available so you can watch other bowl games that air live on ABC, CBS and Fox. In terms of on-demand content, you get thousands of hours of TV shows, and movies.
You can save shows to your unlimited cloud-DVR (when you sign up online) and if you need more space. DIRECTV STREAM allows you to stream on Roku, Chromecast, most web browsers, Apple TV, mobile devices (iOS and Android), and more.
Our DIRECTV STREAM review has more info.
Get DIRECTV STREAM Free for 5 Days
Watch the Orange Bowl Online with Hulu + Live TV

Hulu + Live TV is one of our top recommended services and will provide a great way to watch the Orange Bowl without cable TV.
For $69.99/mo, you can sign up and immediately enjoy live access to over 85 of TV's most popular channels. This includes ESPN, which will host the Orange Bowl, as well as FOX News, TNT, HGTV, and many more. It also includes full access to Disney+ and ESPN+!
Plus, Hulu also comes with a HUGE on-demand library to enjoy any time. From TV shows to movies to live news and sports, Hulu offers it all.
The service works on most devices, including streaming players, smartphones, computers and more. Find out more in our Hulu + Live TV review.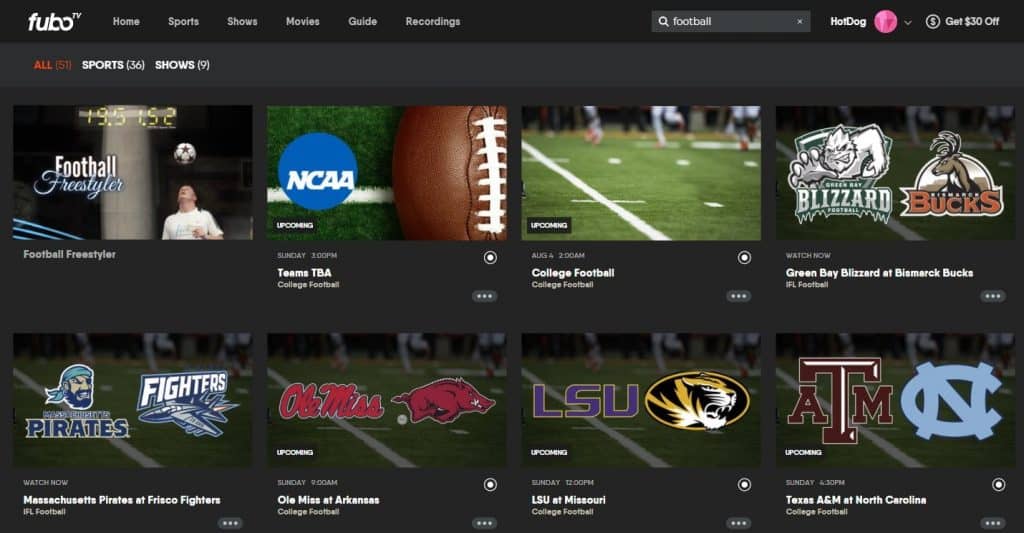 Superpower Your Streaming With a VPN
For the sake of privacy, security, and access, you should be using a VPN. They are low-cost and easy to use. We've been using them for years and our top pick is ExpressVPN. Be sure to check out our deals page on ExpressVPN, NordVPN, SurfShark and PureVPN.
Other Options to Watch Orange Bowl Online
A few other services you could try:
That's all you need to know to watch Orange Bowl streaming this weekend! Leave a comment if you have any questions. You can also learn how to watch the other bowl games in our dedicated guide and our full guide to watching college football without cable. Learn more about the bowl game here.
Sign Up for a Free 7-Day Fubo Trial
FAQs
How can I stream more college bowl games without cable?
Below are all the details you need on how you can watch all the bowl games this season.
Ditch "Big Cable" Now – 3 Simple Steps to Cut the Cord
Pick the right streaming service
Get the content you deserve with the best VPN.
Supercharge your internet provider
That's it — you'll save money, take back control, and enjoy TV more!
Page Updates
▼
▲
Updated some sub-sections. Updated some section headings. Changed a few bits of content.

Added FAQ section. Added links to streaming services. Added a few links. Various content updates. Formatting.

Added new section. Added links to streaming services. Updated some sub-sections. Image changes. Added links.

Added buttons for streaming services. Mentioned offers. Misc changes to content.

Image changes. Put related links. Pricing updates.

Updated some section headings. Updated some sub-sections. Pricing updates.

Added links to streaming services. Pricing updates. Small layout changes. Various changes to content.

Added links to streaming services. Mentioned channel info. Changes to sections. Pricing updates. Added some links.

Added useful links. Changes to formatting.
Latest posts by Frank Moraes
(see all)