NFL Game Pass is the ultimate streaming service for NFL fans outside the United States. It allows you to live stream whatever games you want throughout the season and playoffs. It's like NFL Sunday Ticket for Americans, but even better. Read on to learn everything you need to know!
In a hurry? Get all the live games with NFL Game Pass International. It's a fan's dream come true. (Not available in Canada and China.)
NFL Game Pass: Live stream any game for viewers outside the US. Comes with a free 7-day trial!
ExpressVPN: Get the games you deserve while securing your privacy. Comes with a 30-day money-back guarantee.
If you're a National Football League fan, you may have heard about NFL Game Pass, the league's official streaming service. With games airing across multiple channels, blackouts, and other issues, it can be difficult for fans to figure out what they need to do to keep up with all the action. Is the NFL Game Pass app the answer to your football viewing needs?
In our complete NFL Game Pass review below, we'll explain what the service is, what its features and shortcomings are, how much it costs, and everything else you could ever want to know about this football streaming service.
What is NFL Game Pass?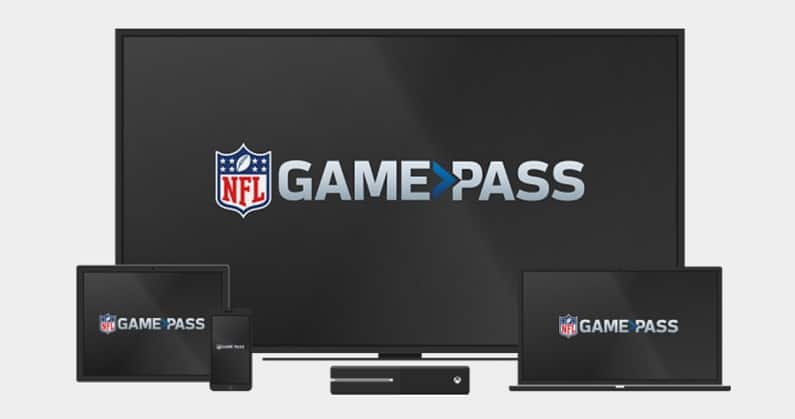 If you live outside the United States, Canada, and China, you can get NFL Game Pass International. It is a whole different product from NFL Plus! You are not limited to on-demand access to games (although you also get highlights and full game replays); you also get to live stream all regular-season games! (Note that blackout restrictions apply to subscribers in the UK and Ireland.)
For NFL fans outside the US, this is the dream. And you can try it free for 7-days to see if it is right for you. The annual price is roughly 140 euros per year. But it depends upon where your are located. It's a bit more expensive in Germany, for example, and a bit less expensive in Portugal.
For more information, see How to Watch Out of Market NFL Games Online Without Cable.
Get NFL Game Pass International!
Unblock Your Favorite Events & Teams With a VPN
If you can't watch your favorite events or teams because of your location, a VPN will allow you to get the access you are entitled to, plus extra security and unequalled privacy. Check out our VPN Guide for everything you need to know, including our top pick ExpressVPN.

Learn how to watch March Madness!
Is NFL Game Pass Worth It for You?
You're reading this NFL Game Pass review because you want to know if it's worth it. The answer is yes.
If you are an NFL fan who lives in a location supported by NFL Game Pass, you'll be getting what American cord-cutters dream of — access to all the regular and postseason games for the whole NFL season.

"This is a real game-changing year," NFL Chief Digital Officer Perkins Miller told CNBC.
How Much Does NFL Game Pass Cost?
The NFL Game Pass price depends upon what country you are in:
Australia: Au$280.99
Brazil: R$ 385.00
Germany: €171.99
India: $127.99
Israel: $203.99
Japan: ¥26,900.00
Mexico: Mex$2,500.00
New Zealand: $203.99
Portugal: €140.99
South Africa: $203.99
South Korea: ₩274,300.00
United Kingdom: £150.99
If you happen to subscribe to NFL Game Pass midway through the season, that subscription cost is prorated as well. Your Game Pass subscription will last until July 31, 2023, giving you plenty of time to relive the season after the fact!
"You've seen so much growth in these pure-play native digital apps like Netflix, Hulu, Amazon Prime. … As we looked at what we could do with our premium content, the preseason games, our games on demand, we said if we could unify that into one package and make it easy for our fans, I think we'd be aligning ourselves with the trajectory of online video consumption for premium content providers."

CNBC.com
NFL Game Pass Free
If you don't want to spend any money, check out the NFL Game Pass Free plan. It allows you to live stream all the NFL preseason games. And it provides access to NFL Network. It also provides game previews, highlights, NFL Originals, and more.
NFL Game Pass Essential
You can also get NFL Game Pass Essential for roughly one-third the price of the full plan. It provides most of what the regular plan does but without all the live (and replay) games and the Coaches Film. But that does mean it comes with NFL RedZone, which is a great way to enjoy Sunday football and see every important play and touchdown.
Get NFL Game Pass International!
Good and Bad of NFL Game Pass
NFL Game Pass is pretty much only pros. If the price is good, it provides access to all the games. But it offers more than that.
Coaches Film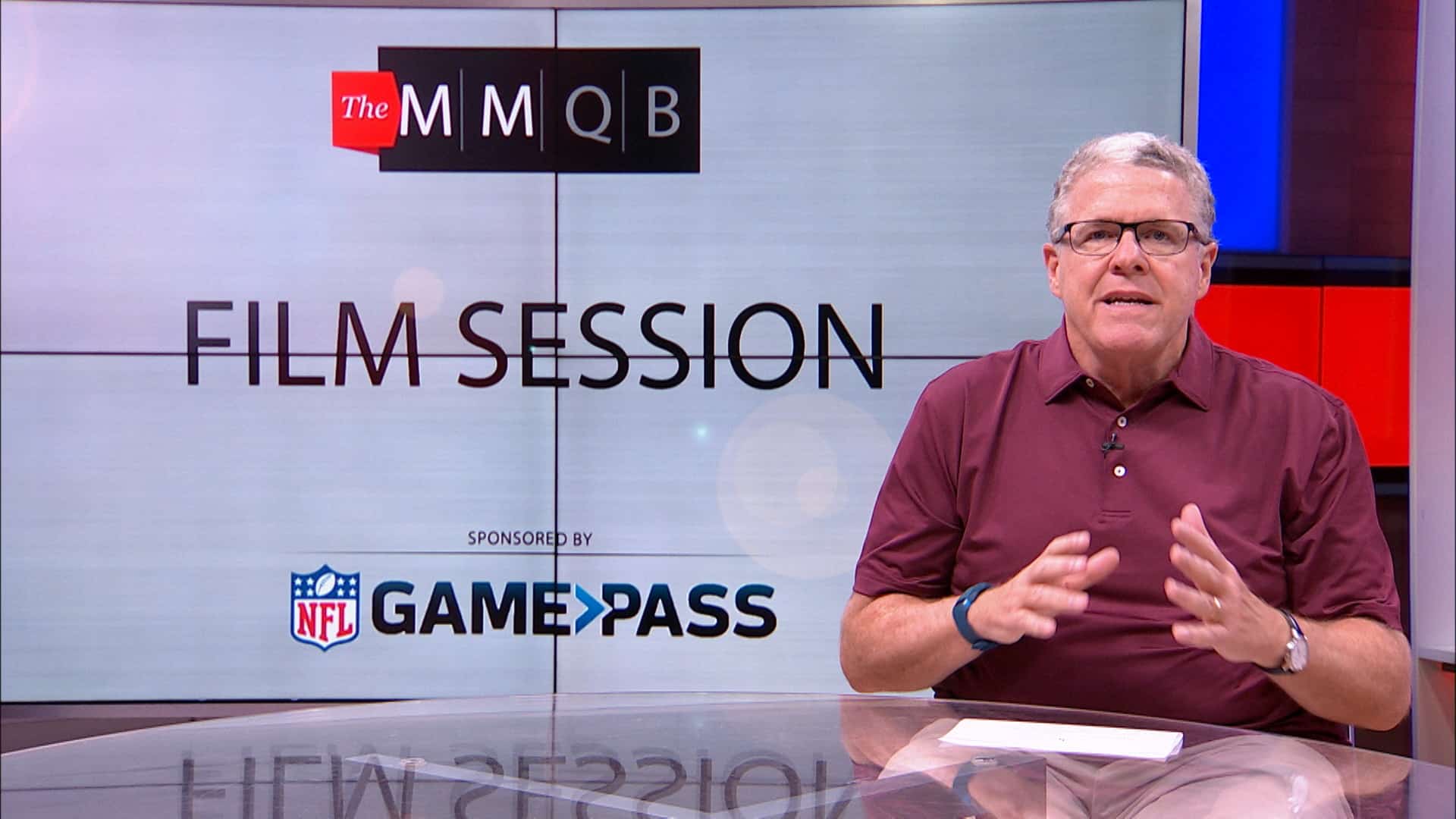 With Coaches Film, you can go back and watch games using the exclusive All-22 and Endzone angle footage; which is what the broadcasters, scouts, and even the pros themselves use to help gain extra insight into the game. This gives you all the angles so you can break down the game just like a coach would.
Do you play Fantasy Football? Do you want really learn the game inside and out? If so, this is your chance. When you hear someone say "I watched the tape, and…" this is how they are watching it.
This is supplemented by NFL Film Session, which is a show on NFL Network that shows documentaries using the NFL Films archive.
NFL Network and NFL RedZone

With NFL Game Pass, you also get access to the NFL Network and NFL Film Archive, which includes some of the most explosively exciting games in NFL history. This includes the 20 Classic Super Bowl showdowns.
You'll also get to live stream NFL RedZone without cable on Sunday afternoons which offers live look-ins at every red zone drive across the league during early and late afternoon action.
NFL Network also airs a number of shows and events like America's Game: The Super Bowl Champions, NFL GameDay, A Football Life, Good Morning Football, NFL Total Access, and many more.
Also worth mentioning, NFL Network offers around-the-clock news, analyst commentary, Fantasy Football tips, and more. This channel really is all football all day long.
Condensed Games
Short on time? No problem! NFL Game Pass offers condensed games in a number of formats.
Audio
You also get access to live audio of all games. The best part of this is that you can live stream both the local and the national coverage of each game. This is great to have because radio coverage of games can be spotty depending on where you live.
No Spoilers
The worst part about watching a game that's already aired is seeing that game update spoiler, but luckily for you, NFL Game Pass has an anti-spoilers feature that you can use to prevent this from ever happening.
Multiple Devices
NFL Game Pass runs on the regular NFL app, which offers great support for modern streaming devices and smart TVs.
You can live stream on Android TV-based smart TVs and other devices. The same goes for Samsung and LG smart TVs built since 2016. (Note that NFL Game Pass currently has a problem with devices from 2020.)
If you don't have a smart TV, you can create one with an external device. NFL Game Pass supports Amazon Fire TV and Apple TV. Strangely, it does not support Roku devices.
You can also live stream on web browsers including Chrome, Firefox, Edge, and Safari. This is a good fallback for users because you can, for example, connect a laptop running one of these browsers to your TV via an HDMI cable.
Android and iOS smartphones and other mobile devices are also supported if you want to live stream on the go. You can also cast from these using Chromecast to a TV with built-in or external devices.
NFL Game Pass supports the gaming devices Xbox One and PS4.
Multiple Streams
NFL Game Pass allows you to live stream on up to 5 different devices at the same time. This lets you and your family all watch separately if you'd like.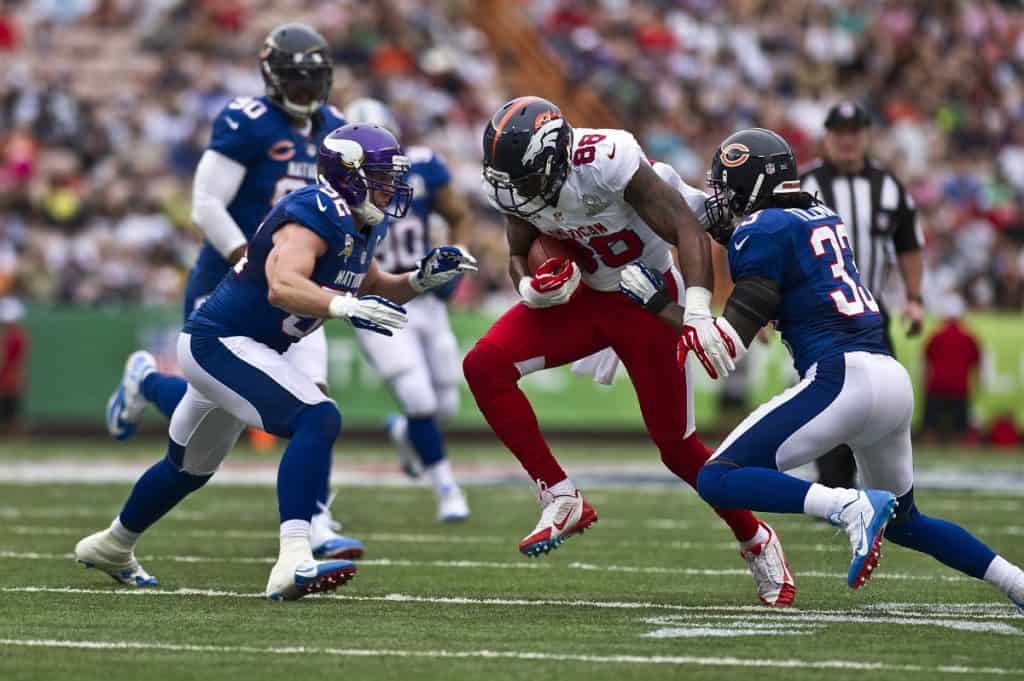 Superpower Your Streaming With a VPN
For the sake of privacy, security, and access, you should be using a VPN. They are low-cost and easy to use. We've been using them for years and our top pick is ExpressVPN. Be sure to check out our deals page on ExpressVPN, NordVPN, SurfShark and PureVPN.
NFL Game Pass Alternatives
For international fans of NFL, there really is no alternative to NFL Game Pass. But given what an extraordinary deal NFL Game Pass is, this really shouldn't be an issue.
You can, of course, use a US-based streaming service with a VPN to live stream games. But you must be careful about legal restrictions.
Here are our favorite streaming services to catch all the live football throughout the season:
YouTube TV also offers a good plan very similar to Hulu's. And Vidgo is a good low-cost option for football fans.
NFL Game Pass Free Trial
If you're not if NFL Game Pass is right for you, there's no problam. Just sign up for a free 7 day trial and give it a try. Just be sure to cancel before the trial ends or you will get charged. It is easy to cancel.
Get NFL Game Pass International!
Live Stream NFL Games Online with NFL Game Pass
Bottom Line: NFL Game Pass is awesome. It's the complete package that should exceed every NFL fan's expectations. It's a shame it isn't currently available in the United States.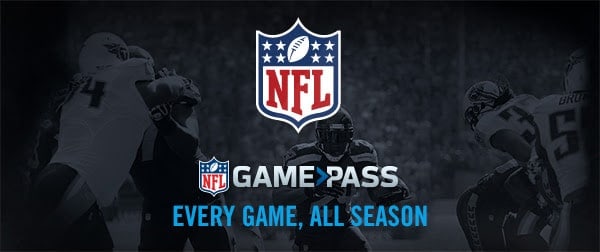 FAQs
How do I cancel NFL Game Pass?
To cancel NFL Game Pass, do the following:
Sign in to your account
Click on the Account Icon (top right)
Select Manage Your Account
Click the Cancel auto-renew button.
Is NFL Game Pass the same as NFL+?
In the United States, NFL Game Pass has been abandoned for a new service called NFL+. Its Premium plan provides everything that Game Pass did as well a number of live games each week. For international customers, nothing has changed. NFL Game Pass is the same as it always has been.
NFL+ Premium also allows you to watch out-of-market games — but only on replay.
How fast of an internet connection do I need for NFL Game Pass?
The internet speed requirements for NFL Game Pass are mercifully low. In order to live stream games at all, you'll need a broadband internet connection of at least 750 kbps or higher. To enjoy NFL Game Pass at its highest video quality, you'll need an internet connection speed of at least 2.0 Mbps.
More Info on NFL Without Cable
If you still have questions, these resources should help:
Ditch "Big Cable" Now – 3 Simple Steps to Cut the Cord
Pick the right streaming service
Get the content you deserve with the best VPN.
Supercharge your internet provider
That's it — you'll save money, take back control, and enjoy TV more!
Latest posts by Frank Moraes
(see all)