Don't miss Super Bowl LVII. Watch it free with a FuboTV free trial!
This last game of Super Wild Card Weekend is on Monday, January 16 and features the Dallas Cowboys vs Tampa Bay Buccaneers.
In a hurry? This game is on ESPN with a kickoff of , and these services will allow you to watch it and all the other games:
Fubo: The best streaming service for international sports also provides 130+ well-selected channels. Fubo allows you to try out its service free for 7 days.
DIRECTV STREAM: Get a great channel lineup with the best selection of RSNs in the industry. A 5-day free trial is now available for DIRECTV STREAM.
If you can't watch your favorite sports because of your location, get ExpressVPN to access the content you deserve.
Unfortunately, we don't know a streaming service in that covers this sport. But if you've already paid for the right service, and just can't watch because of your location, there is an easy way to get the content you deserve. You need a VPN, like one of the following.
| | | |
| --- | --- | --- |
| | ExpressVPN: Known as "The VPN that just works," it combines remarkable ease of use with with state-of-the-art power, speed, security, and privacy. Get three extra free months when you sign up for a year. Unleash your streaming with this top-rated VPN. | Sign Up Now |
| | Surfshark: Surfshark: Secure and easy to use with thousands of servers around the world. Of special note is its excellent collection of servers inside the US, which is great for regional sports lie NFL, MLB, and NBA. Get it now with an incredible 82% discount on a 24-month plan. | Sign Up Now |
| | NordVPN: One of the top VPNs with extremely fast servers all over the world. Great for streaming with tested perfomance on the biggest servers and included ad-blocking. Currently offering 70% discount on 2-year plans. | Sign Up Now |
If you're overwhelmed and not sure where to begin, you'll find all the answers in our full VPN guide.
Which TV Channel Is the Dallas Cowboys vs Tampa Bay Buccaneers Game On?
You can watch NFL game 6 on ESPN. This is the only game in the playoffs that will be on ESPN. Other games will be on NBC, CBS, and FOX.
The regular broadcast on ABC and ESPN will feature Joe Buck with play-by-play, Troy Aikman with analysis, and Lisa Salters on sideline reporting. The Manningcast on ESPN2, of course, will feature Eli and Peyton Manning.
What Time Is the Game?
You can only watch the Manningcast with a streaming service. But you can watch the regular broadcast OTA on ABC.
All the games being played are in our guide.
Watching Outside the US
DAZN provides all games including Dallas Cowboys at Tampa Bay for Canadian subscribers.
Sky Sports airs Dallas Cowboys at Tampa Bay (and other playoff games) live in the UK and Ireland. Kayo Sports and Foxtel do the same in Australia.
Superpower Your Streaming With a VPN
For the sake of privacy, security, and access, you should be using a VPN. They are low-cost and easy to use. We've been using them for years and our top pick is ExpressVPN. Be sure to check out our deals page on ExpressVPN, NordVPN, SurfShark and PureVPN.
How to Watch the Cowboys vs Buccaneers Without Cable TV
Game 6 is set to air on ESPN. There are streaming services that offer these channels so you can watch the game. The prices range from $40 to $75. Some also offer free trials so you can test them out before you pay. Here are our top choices:
Stream Outside the US
In most countries (not Canada, China), you can stream all the the games with NFL Game Pass Intl.
Sign Up for a Free 7-Day Fubo Trial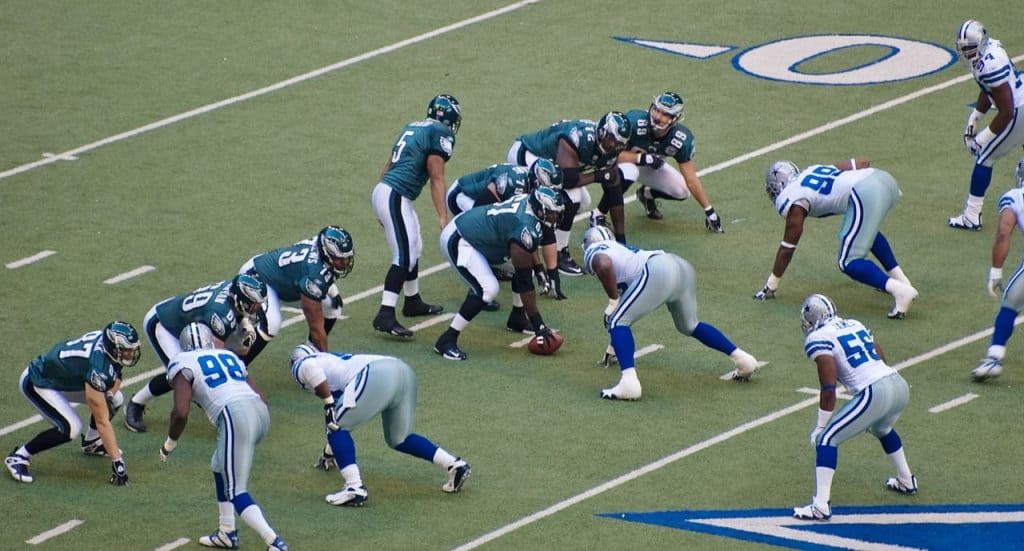 Devices For Watching Dallas vs Tampa Bay
When choosing a streaming service to watch the playoffs, you may also want to consider the devices you can use as different streaming services support different devices. Here is a list of devices that you can use to watch Dallas Cowboys vs Tampa Bay Buccaneers with all the services:
Amazon Fire TV
Android mobile devices
Android TV
Apple TV
Chromecast
iPhone and iPads
Roku devices
Windows PCs and Mac
As you can see, these streaming services support the majority of the devices you have at home. If you need more information on how to stream the game on these devices you can go through our individual streaming reviews.
Sign Up for a Free 7-Day Fubo Trial
Cowboys-Buccaneers Matchup Analysis
On Monday, January 16th, the Dallas Cowboys will leave AT&T Stadium in Arlington, Texas for Raymond James Stadium in Tampa because the Buccaneers won their division this year, even though the Cowboys have a better overall record.
The game will feature two excellent quarterbacks, Dak Prescott and Tom Brady, who will hope to connect plenty with their leading receivers, CeeDee Lamb and Mike Evans.
In the run game, the Cowboys feature the dynamic tandem of Tony Pollard and Ezekiel Elliott, while Tampa Bay offers Leonard Fournette.
How Each Team Fared This Year
Notably, the Cowboys finished the NFL season with 12 wins and five losses, though they had an even 4-4 record on the road. This was good enough for second place in the extremely strong NFC East. They are hoping to do better than their quick exit from the playoffs last year.
The Buccaneers had a different path to the playoff, finishing 8-9. They were clearly helped by the weak NFC South. Even with a sub-500 season, their record was bolstered with wins against weak competition of the likes of the Los Angeles Rams, Indianapolis Colts, New Orleans Saints, Arizona Cardinals, and Carolina Panthers.
Both the Green Bay Packers, Cleveland Browns, and even the Atlanta Falcons bested them. And the top teams (Kansas City Chiefs, Baltimore Ravens, San Francisco 49ers, and Cincinnati Bengals) consistently beat the Buccaneers
The teams met once this season at the regular season opener of Sunday Night Football. The Bucs dominated that game with a final score of 3-19.
Still, projections suggest the Cowboys should win two of three against the Buccaneers, so it would seem that they are the stronger team heading into the game. Not that the game won't be close. This is the NFL, where anything can happen in any game.
Keys to the Game
However, if one team is having a tough time offensively, they have two options: to spread the ball out and allow both teams to score extra points, or to be stubborn and try to reduce the score from there as much as possible to win with defense.
The former option might happen if the Bucs fall behind because so much of their team relies on Tom Brady and the passing attack, as they threw the ball 133 more times than a balanced team would have. Still, they should have a chance if they fall behind because Brady is still a great quarterback, even at 45.
There might be a little more balance if the Cowboys face an early deficit, making Prescott's life a little easier when trying to make a comeback. The key in that situation will be if Prescott can avoid an interception, which would mean he would need three touchdown passes to make up for the critical mistake. He has 15 interceptions this year, nearly one a game.
After NFL Week 18, the power ranking had the Cowboys at #6 and the Bucs at #15. That's pretty much where everyone places them. But the line is only Cowboys by a field goal — probably because of Brady's history of great playoff performances. If he doesn't, it could (finally) be his last season — at least in Tampa Bay. We'll see on Monday!
Sign Up for a Free 7-Day Fubo Trial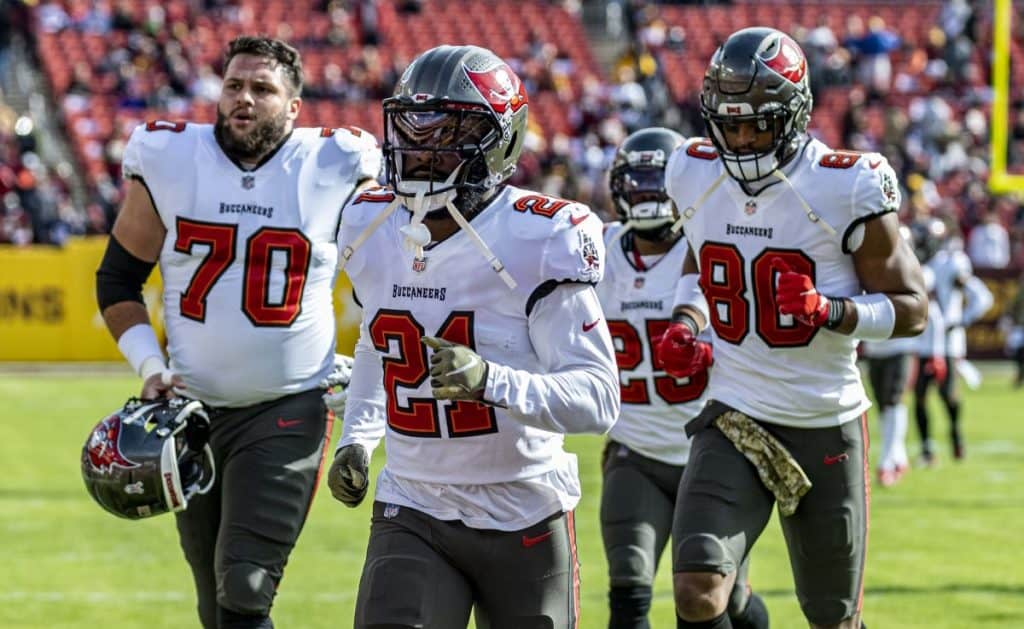 How the NFL Wild Card Round Works
So, let's go through the structure of the Wild Card Round.
The 7 top teams in each conference consisting of 4 division winners and 3 best conference-wide teams move on to the postseason. These wild card teams will subsequently have way better records than division winners. Both conferences' southern divisions, for example, have struggled this year, with their top teams finishing at the bottom of other divisions.
AFC's and NFC's top-seed teams get a bye for the Super Wild Card Weekend. This year, that is the Philadelphia Eagles and Kansas City Chiefs. The additional six teams are picked based on the results of the following games:
#7 Seed at #2 Seed
#6 Seed at #3 Seed
#5 Seed at #4 Seed
This NFC game features the #5 seeded Dallas Cowboys vs the #4 seeded Tampa Bay Buccaneers.
Wrapping Up
There are multiple streaming services that offer ESPN so you can be sure to catch all the action when the Dallas Cowboys take on the Tampa Bay Buccaneers. Our top recommended streaming service is FuboTV which has all the channels you need to watch the playoffs games. Fubo allows you to try out its service free for 7 days.
Sign Up for a Free 7-Day Fubo Trial
FAQs
What channels can I watch the playoff games on?
The playoff games are set to be aired on three local channels (NBC, CBS, FOX) and two ESPN channels (ESPN, ESPN2). CBS airs most of the games, that is, 5. NBC airs 4 games and FOX airs 3 games. The game on ESPN will also be live on its simulcast ABC as well as on ESPN2 featuring the Manningcast. Additionally, you can find out how to watch the game in Spanish through our guide.
How will I stream additional NFL playoff games?
The following guides provide information on watching the NFL playoffs:
Our article How to Watch NFL Without Cable has general information.
Page Updates
▼
▲
Updated some sub-sections. Updated some section headings. Added useful links.

Added new section. Added buttons for streaming services. Added sub-section. Updates to a section. Updated some sub-sections. Reworked one section. Removed section. Cleaned up list.

Added buttons for streaming services. Added info about guide. Changed some content in main section. Updates to a section. Updated one section.

Added FAQ section. Added table of contents. Added links. Pricing updates.
Latest posts by Frank Moraes
(see all)