In the United States, the British Open air on The Golf Channel and NBC. While NBC is a local network, it is available through many streaming services. The Golf Channel is available nationwide either with cable or with a streaming service. In the following sections, we'll share all of the ways that you can watch the British Open without cable.
In a hurry? If you just want to watch the British Open and have great access to future golf events, these streaming services are worth checking out first:
FuboTV: The best streaming service for international sports also provides 100+ well-selected channels. FuboTV allows you to try out its service free for 7 days.
DIRECTV STREAM: Get a great channel lineup with the best selection of RSNs in the industry. A 5-day free trial is now available for DIRECTV STREAM.
Sling TV: This low-cost service allows you to select just the channel lineup you want. Save 50% on your first month of Sling TV.
2022 British Open Schedule
The following schedule (in EDT) may change.
Day 1: Thu Jul 14 1:30 am – 4:00 pm (Golf Channels)
Day 2: Fri Jul 15 1:30 am – 4:00 pm (Golf Channel)
Day 3: Sat Jul 16 5:00 am – 7:00 am (Golf Channel)
Day 3: Sat Jul 16 7:00 am – 3:00 pm (NBC)
Day 4: Sun Jul 17 4:00 am – 7:00 am (Golf Channel)
Day 4: Sun Jul 17 7:00 am – 2:00 pm (NBC).
Using Streaming Services to Watch British Open Without Cable
There are plenty of reasons why people are abandoning their cable packages for streaming options. Obviously, price is a major factor, but there are many others.
If you're new to the idea of streaming and you want more information, this section will tell you more about the benefits of streaming and why it's worth considering if you find yourself getting sick of cable.
You'll Save Money: There's no doubt about it, right now streaming is the cheaper option. While cable bills continue to become more and more expensive, streaming services are usually offered at a price that is half of what cable is charging. In fact, most streaming packages cost between $20 and $50. Sure, there are a few that cost more, but most of them are in that range. In any case, even the higher-priced packages are less than the average $100 cable bill. It just makes sense to get rid of cable.
The Lineup is Similar: If you can find something with cable, you can find it through a streaming service. Everything from AMC and ESPN to Syfy and USA is available. Many areas have access to local channels, too. While each package offers its own lineup, most services allow you to add some channels to your package to make it your own. This allows you to add HBO and other channels without relying on cable for a thing.
More Viewing Options: Not only are there more devices you can watch TV on, but there are also more viewing options. For example, you can watch TV live or on-demand. Most services even offer a cloud-DVR so you can record and save shows if you want to watch them later. You can also use TV Everywhere apps with most services, providing another way to watch. As for devices, you can use computers, mobile devices, Apple TV, Roku, Chromecast, and many other devices. In short, as long as you have a compatible device and an Internet connection you can watch TV pretty much anywhere.
If you want additional information on streaming devices, our guide to streaming devices might help.
Now it's time to check out how you can watch British Open online without cable!
Do You Need a VPN?
If you find you can't watch particular events because of your location, a VPN should allow you to get the access you are entitled to. It also provides extra security and unequalled privacy. See our complete VPN Guide for all you need to know.
Best Streaming Services for the British Open
Different streaming services really do target different kinds of users. So it's helpful to find the right one for you. Here's the details for the major streaming providers and apps/
FuboTV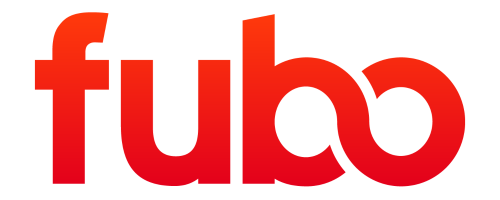 FuboTV offers more than 110 channels for $69.99 per month. Sports fans love this service because 35+ of these channels are dedicated to sports. Besides Golf, the sports channels include ESPN, Fox Sports, NFL Network, beIN Sports, TUDN, and more! And for an extra $10.99/mo, you can get 25 more!
You will also enjoy a wide variety of channels including USA, Hallmark, Disney, FX, and others. Finally, you get all the local network affiliates including NBC in almost all areas. And using TV Everywhere apps will give you another way to watch your favorite content.
Other FuboTV details:
Price: from $69.99
All Channels: 110+
Sports Channels: 35+
Devices: Smart TVs, Android, iOS, Roku, Apple TV, Xbox, computers
Simultaneous Screens: 10
Cloud DVR: 750 hours
If you're interested in FuboTV, make sure to take a minute and sign up for the free for 7 days! This will give you a chance to enjoy fuboTV for yourself! And, as there are no contracts, you can always cancel if it's not the service for you.
Our FuboTV review has all the details.
Hulu + Live TV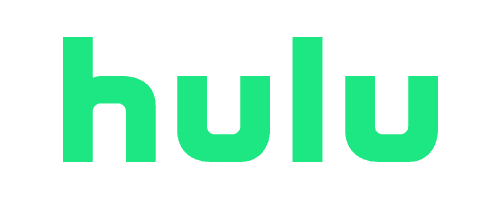 Hulu with Live TV is another good option if you're in the market for a cable alternative. This plan includes more than 85 channels for $69.99/mo.
One of the best parts of this plan is that the popular Hulu on-demand service is included. This gives you access to a complete package filled with live and on-demand TV from some of TV's most popular networks.
Here is more on Hulu Live:
Price: from $69.99
All Channels: 85+
Sports Channels: 15+
Devices: Smart TVs, iOS/Android, Amazon Fire TV, computers, Roku
Simultaneous Screens: 2
Cloud DVR: Unlimited (9 month storage)
Hulu Live is a service that should work well for most people. There's plenty of live and on-demand content in a mix of genres. TV Everywhere apps for many channels are included, too. Check out Hulu Live for $69.99/mo.
Our Hulu + Live TV review tells you all you need to know.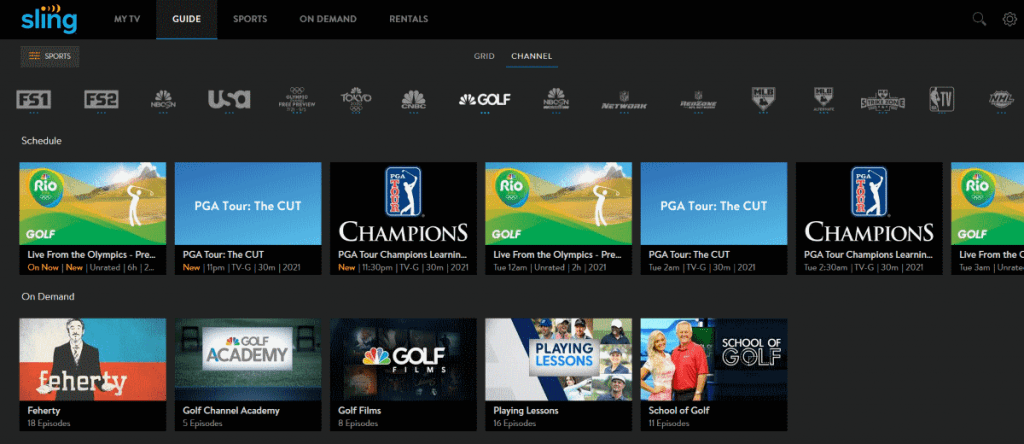 Sling TV

Sling TV offers two different plans for just $35/mo (or $50/mo if you want both together). The Sling Blue plan provides 40+ channels including the local NBC affiliate in most areas.
If you want The Golf Channel, you will have to get the Sports Extra add-on for $11 extra per month. But that's only $46/mo for the whole package that includes, in addition to The Golf Channel, MLB Network, NBA TV, NFL Network, NHL Network, and a lot more.
The only thing missing is ESPN, which you can get with the Blue/Orange plan for a total cost of $61/mo. Still a great deal!
Here is more about Sling TV:
Price: from $35.00
All Channels: 50+
Sports Channels: 10+
Devices: Smart TVs, mobile devices, Android TV, Amazon Fire TV, Roku
Simultaneous Screens: 3
Cloud DVR: 50 hours
Sling TV is a clear choice if you want something that's not going to cost you a lot. Currently, save $10 on your first month of Sling TV.
One great thing about Sling TV is that they offer lean base plans and a huge number of add-on options so that you can put together exactly the channels you want. You are in control!
Check out more details in our Sling TV review.
DIRECTV STREAM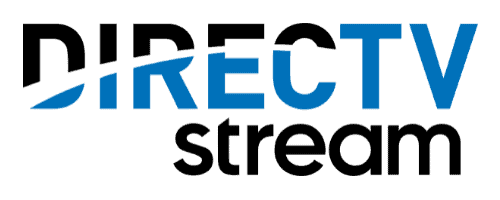 DIRECTV STREAM (formerly AT&T TV) is a streaming service from the venerable cable company. They offer a base plan for $69.99/mo that features 65+ channels. But if you want The Golf Channel, you will have to sign-up for their Ultimate plan for $104.99/mo. It features 130+ channels including regional sports networks (RSNs) for pretty much any area you live.
They provide a broad selection of channels and excellent access to local affiliates. They also make the process of switching from cable easy by providing their own set-top box so you don't need to get any third-party hardware to stream. (But they still support most third-party products!)
Nationwide channels include FS1, USA, TNT, FX, and many others. HBO is also included free for the first year!
Here's more on DIRECTV STREAM:
Price: from $104.99
All Channels: 130+
Sports Channels: 20+
Devices: Smart TVs, computers, Apple TV, Fire TV, mobile devices, Roku
Simultaneous Screens: 20
Cloud DVR: Unlimited (online signup)
DIRECTV STREAM costs more than other services. But it does have advantages. One of the biggest is its inclusion of up to 20 simultaneous streams on one account. This is great for a large household with diverse opinions about what to watch!
Learn more in our DIRECTV STREAM review.
Other Ways to Watch the British Open
There are other ways to watch the British Open:
YouTube TV: Another popular streaming service — you get The Golf Channel as well as NBC (in most areas) for $64.99/mo.
Antenna: If you don't mind getting only the coverage that airs on NBC, you can hook up an antenna and watch in HD. Note that Sling TV offers a great deal that allows you to integrate a free antenna into their system.
NBC Sports App: This only works if you have already signed up with one of the streaming services we discussed above. But it's a very convenient and useful app!
Wrapping Up
With an antenna, you should be able to watch the most important moments of the British Open via your local NBC affiliate. But if you want more, you need The Golf Channel. To get that, check out one of the streaming services we discussed above
If you still have questions about how to watch British Open online, feel free to let us know in the comments!
Latest posts by Frank Moraes
(see all)