See our complete Stanley Cup Finals Viewer's Guide!
Just like the regular season, cord-cutters can watch the entire NHL postseason without a cable or satellite TV subscription. Read on to learn all your options.
In a hurry? Here are three popular streaming services that give you access to the necessary channels to watch the NHL playoffs without cable:
DIRECTV STREAM: Get a great channel lineup with the best selection of RSNs in the industry. A 5-day free trial is now available for DIRECTV STREAM.
Sling TV: This low-cost service allows you to select just the channel lineup you want. Save 50% on your first month of Sling TV.
Hulu + Live TV: A great overall streaming service offering 85+ live channels along with ESPN+ and Disney+. Try one month for $69.99.
Even though you're going to need a few channels to do it, everything you need to watch the NHL playoffs online is available without cable. So, whether you've cut the cord recently or you're just thinking about it, read on to discover all of the ways you can watch the NHL playoffs without cable.
NHL Playoff Channels
The official schedule for the NHL Playoffs games live stream have been released, and, as always, you'll need a few different networks if you want the most playoff coverage.
The networks that air the NHL playoffs are ABC, ESPN, and TNT. Some of these channels are easier to find than others. But they are all available without cable.
Here's a quick overview of which streaming services offer channels that will show NHL Playoffs games in the US:
† Does include ESPN3, which normally simulcasts ABC Sports events live.
Sling TV is the cheapest option to catch the NHL Playoffs. If that is your only concern, it's the way to go. If you care about the NHL regular season and other sports, you might want to look elsewhere.
If you are a fan of your local NHL team, DIRECTV STREAM is the best bet because it provides the RSNs (regional sports networks) that will bring you nearly every game of the season. Any blackouts in your area will appear on your local RSN. Hulu + Live TV does the same but for out-of-market hockey fans who don't live in the broadcast area of their favorite team.
Read on to find out which other streaming services offer all the channels you need.
With an antenna, you should be able to watch hockey games that are broadcast on ABC. And that includes every game of the Stanley Cup playoffs.
Other than that, the streaming services listed below are going to be the only way to watch the NHL playoffs online.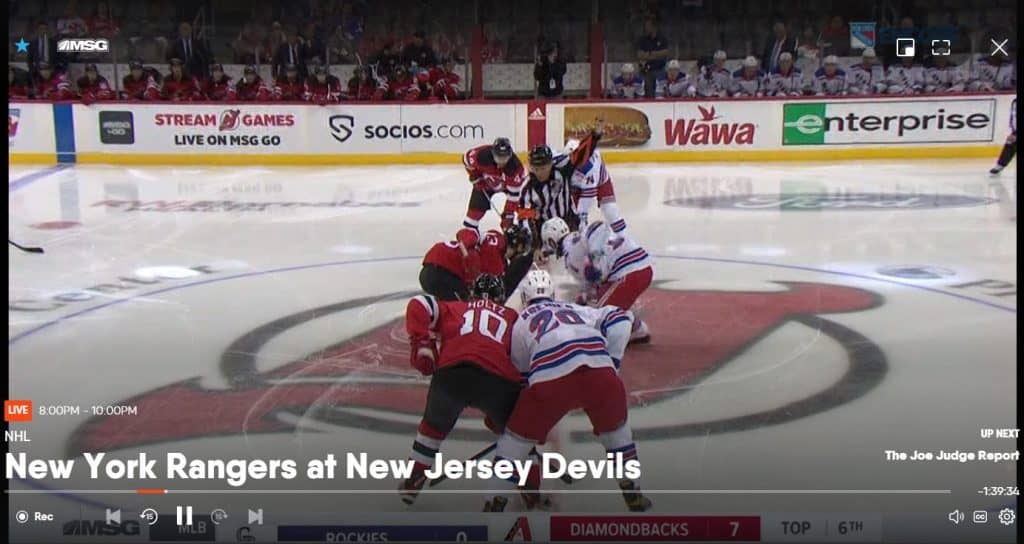 Do You Need a VPN?
If you find you can't watch particular events because of your location, a VPN should allow you to get the access you are entitled to. It also provides extra security and unequalled privacy. See our complete VPN Guide for all you need to know.
NHL Playoffs: At a Glance
The hardest part about streaming the NHL playoffs without cable is making sure you have access to all of the channels you need. Luckily, there are a few streaming services that provide access to each of the required channels, so you'd be able to watch the NHL playoffs online through one app.
The good news is that you don't need more than one streaming service to watch the playoffs because there's an option that has all channels in a single plan. To get you started, see the summary below of the streaming service plans that might work for you to catch the playoffs this year.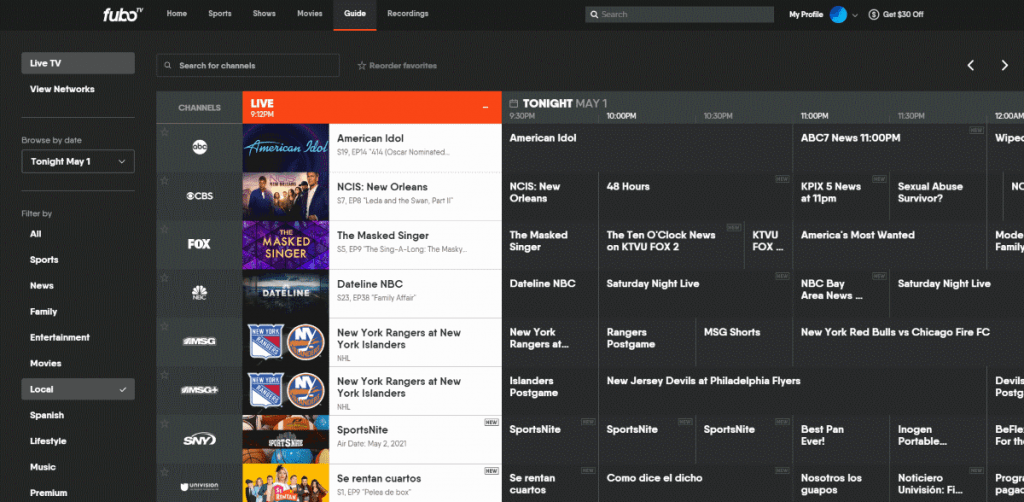 Choosing a Streaming Service
Each streaming service offers one or more plans with a number of channels. These can be supplemented with add-ons. For example, Sling TV is more customizable than any of the other services but it also offers the fewest channels in its base plan.
Now let's look at how such streaming services are different from conventional cable deals:
Contract vs No Contract: Most cable companies require you to agree to a contract. This gives you a set price for the length of the contract. When it's up, your price usually goes up, too. This creates a system where new subscribers get the lowest available prices and loyal customers get stuck with a rising bill. Normally, a cable or satellite company will offer roughly the price you'd pay for a streaming service but only if you sign-up for 2 years. Not a great deal even if they offered more, which they don't.
Add-On Fees vs Base Fee: Cable charges you a package price, just like streaming services do. However, you require a cable box or satellite dish to watch TV. As they consider you're renting the equipment, they charge a fee for each set and the installation, even on multiple TVs. Streaming services don't have fees like this. If your package is $35/mo, other than tax, that's what you'll pay. The only way your package costs more is if you add upgrades to your package (eg, Sling TV's Sports Extra which adds NHL Network to its plan).
Useful Extras: Both cable and streaming services allow you to add additional channels to your package. Streaming services offer on-demand libraries that allow you to view previously aired content, but some cable packages allow that, as well. Both types of services offer DVR access, too. However, with cable, that usually costs you more money. Almost all streaming services offer cloud-DVRs in their plans. The only way you pay more for having a DVR is if you want more space than they offer.
Otherwise, the process is how it's always been. Just tune into the channel you want to watch and enjoy the show!
Streaming Devices to Watch NHL Playoffs
The popular devices in wide use today are supported by most of the live TV streaming services we've discussed:
Amazon Fire TV
Android mobile
Android TV
Apple TV
Chromecast
iOS devices (eg, iPhone)
Roku
Samsung Smart TVs
Web browsers
Xbox.
There are minor exceptions. DIRECTV STREAM doesn't support Apple TV and Xbox, but it does support its own device. Vidgo doesn't support Samsung smart TVs or Xbox gaming systems.
Our streaming reviews provide complete lists of supported devices. There are many we haven't mentioned here. One of note is that Hulu supports the PlayStation.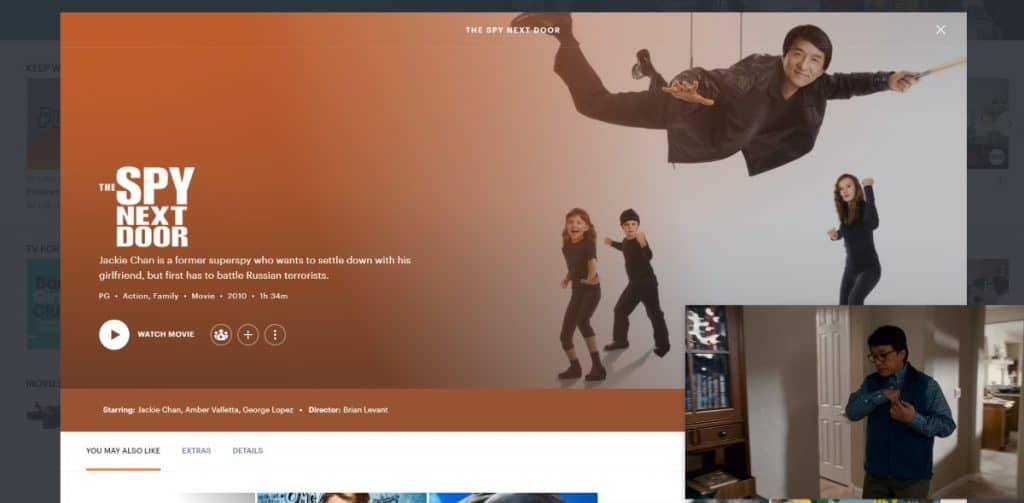 Superpower Your Streaming With a VPN
For the sake of privacy, security, and access, you should be using a VPN. They are low-cost and easy to use. We've been using them for years and our top pick is ExpressVPN.
2023 NHL Playoffs
The top three teams are seeded from four divisions, namely, the Central, Pacific, Atlantic, and Metropolitan. There are also 4 wild card teams. These are the top two teams in each conference that were not already in the playoffs. In each matchup of the first two rounds, the team with the best record competes with the team with the worst, and so on.
The tournament itself is split into four segments:
First Round
Second Round
Conference Final
Stanley Cup Final
Each round consists of a best-of-seven series structure. The higher-placed team gets the home-ice advantage on games 1, 2, 5, and 7. The lower-placed team gets the home-ice advantage on games 3, 4, and 6.
2023 NHL Playoffs Schedule
The 2023 NHL playoffs will start in June. We will provide details when they become available.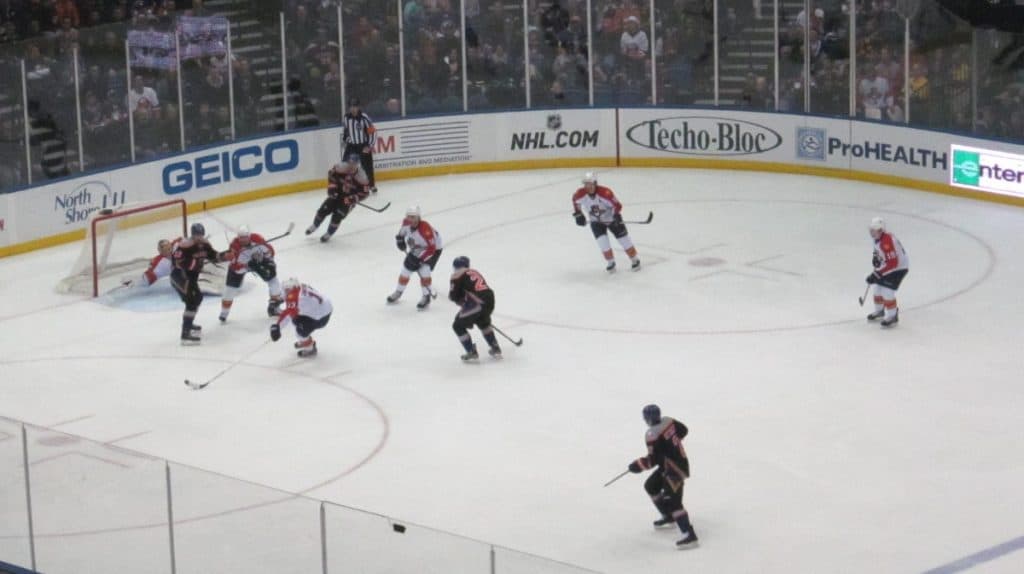 Further Reading
Still need some help learning how to watch the NHL playoffs and other events online? We're here to do what we can! If your question is service specific, feel free to check out more cable alternatives.
We also have several streaming service comparisons where you can see what's on the table — service comparisons are a smart way to predetermine value for your money.
As we mentioned throughout this review, Sling TV is a versatile service so we've compared it to several others in various price ranges:
We also have other useful articles on the best devices to stream with when you go cable-free, like this Roku Stick vs Chromecast review.
FAQs
How can I watch NHL playoffs in Canada?
Canadian hockey fans who live near the US boarder may be able to pick up games that air on ABC. But in general, they should sign up for NHL LIVE. This streaming service provides access to most games throughout the season and all of the playoffs. It is $29.99/mo or $74.99 for the end of the regular season and all the playoffs.
Do I need NHL Network to watch the playoffs?
You do not need NHL Network to watch the playoffs. According to the official event schedule, the NHL Playoff games will air entirely on ABC, ESPN, and TNT. Most of the games will air on TNT. But all of the Stanley Cup finals will appear on ABC, so you should be able to watch with an antenna.
When do the NHL playoffs start?
The NHL playoffs in 2022 started on May 2nd and will end with the playoff finals for the Stanley Cup sometime in July. When the Stanley Cup will be awarded depends on the date on which the finals take place. Hockey fans will know once the semi-finals have been played.
How do the NHL playoffs work?
The NHL playoffs consist of four separate rounds and a total of 16 teams from four divisions. Teams are seeded based on their performance in the Central, Pacific, Atlantic, and Metropolitan divisions as well as the top two remaining teams in each conference. Then, they play a best-of-seven series of games, right up until the final.
How do I watch NHL without cable?
You can watch the NHL without cable on several sports channels via online streaming services. In the instance of the NHL playoffs, you need TNT, ESPN, and ABC. All of these channels are widely available via streaming services and ABC can be viewed for free via antenna in most areas.
Can I watch NHL playoffs on Amazon Prime?
Amazon Prime does not support the necessary live channels for you to watch the NHL playoffs. It is an on-demand service like Netflix. At best, Amazon Prime will have historical recordings of past NHL seasons where you may be able to stream classic Stanley Cup bouts on-demand. However, Amazon is changing and now shows live football so stay tuned!
Can I watch NHL playoffs on Hulu?
You cannot watch the NHL playoffs on Hulu's iconic on-demand service. You can, however, watch the NHL playoffs with Hulu + Live TV. It gives you access to 85+ channels, including ABC, ESPN, and TNT for $69.99 per month. You can also stream the games in a picture-in-picture mode and browse other channels.
What were the results of the 2022 NHL finals?
First Round:
Mon May 2 7:00 pm: Boston (1) at Carolina (5) (ESPN)
Mon May 2 7:30 pm: Tampa Bay (0) at Toronto (5) (ESPN2)
Mon May 2 9:30 pm: St Louis (4) at Minnesota (0) (ESPN)
Mon May 2 10:00 pm: Los Angeles (4) at Edmonton (3) (ESPN2)
Tue May 3 7:00 pm: Pittsburgh (4) at New York (3) (ESPN)
Tue May 3 7:30 pm: Washington (4) at Florida (2) (ESPN2)
Tue May 3 9:30 pm: Nashville (2) at Colorado (7) (ESPN)
Tue May 3 10:00 pm: Dallas (0) at Calgary (1) (ESPN2)
Wed May 4 7:00 pm: Boston (2) at Carolina (5) (ESPN)
Wed May 4 7:30 pm: Tampa Bay (5) at Toronto (3) (ESPN2)
Wed May 4 9:30 pm: St Louis (2) at Minnesota (6) (ESPN)
Wed May 4 10:00 pm: Los Angeles (0) at Edmonton (6) (ESPN2)
Thu May 5 7:00 pm: Pittsburgh (2) at New York (5) (TNT)
Thu May 5 7:30 pm: Washington (1) at Florida (5) (TBS)
Thu May 5 9:30 pm: Nashville (1) at Colorado (2) (TNT)
Thu May 5 10:00 pm: Dallas (2) at Calgary (0) (TBS)
Fri May 6 7:00 pm: Carolina (2) at Boston (4) (TNT)
Fri May 6 7:30 pm: Toronto (5) at Tampa Bay (2) (TBS)
Fri May 6 9:30 pm: Minnesota (5) at St Louis (1) (TNT)
Fri May 6 10:00 pm: Edmonton (8) at Los Angeles (2) (TBS)
Sat May 7 1:00 pm: Florida (1) at Washington (6) (ESPN)
Sat May 7 4:30 pm: Colorado (7) at Nashville (3) (TNT)
Sat May 7 7:00 pm: New York (4) at Pittsburgh (7) (TNT)
Sat May 7 9:30 pm: Calgary (2) at Dallas (4) (TNT)
Sun May 8 12:30 pm: Carolina (2) at Boston (5) (ESPN)
Sun May 8 4:30 pm: Minnesota (2) at St Louis (5) (TBS)
Sun May 8 7:00 pm: Toronto (3) at Tampa Bay (7) (TBS)
Sun May 8 10:00 pm: Edmonton (0) at Los Angeles (4) (TBS)
Mon May 9 7:00 pm: Florida (3) at Washington (2) (TBS)
Mon May 9 7:00 pm: New York (2) at Pittsburgh (7) (ESPN)
Mon May 9 9:30 pm: Colorado (5) at Nashville (3) (ESPN)
Mon May 9 9:30 pm: Calgary (4) at Dallas (1) (TBS)
Tue May 10 7:00 pm: Boston (1) at Carolina (5) (ESPN)
Tue May 10 7:30 pm: Tampa Bay (3) at Toronto (4) (ESPN2)
Tue May 10 9:30 pm: St Louis (5) at Minnesota (2) (ESPN)
Tue May 10 10:00 pm: Los Angeles (5) at Edmonton (4) (ESPN2)
Wed May 11 7:00: Pittsburgh (3) at New York (5) (ESPN)
Wed May 11 7:30 pm: Washington (3) at Florida (5) (ESPN2)
Wed May 11 9:30 pm: Dallas (1) at Calgary (3) (ESPN)
Thu May 12 7:30 pm: Toronto (3) at Tampa Bay (4) (TBS)
Thu May 12 7:00 pm: Carolina (2) at Boston (5) (TNT)
Thu May 12 9:30 pm: Minnesota (1) at St Louis (5) (TNT)
Thu May 12 10:00 pm: Edmonton (3) at Los Angeles (3) (TBS)
Fri May 13 7:00 pm: New York (5) at Pittsburgh (3) (TNT)
Fri May 13 7:30 pm: Florida (4) at Washington (3) (TBS)
Fri May 13 9:30 pm: Calgary (2) at Dallas (4) (TNT)
Sat May 14 7:00 pm: Tampa Bay (2) at Toronto (1) (TNT)
Sat May 14 4:30 pm: Boston (2) at Carolina (3) (ESPN)
Sat May 14 10:00 pm: Los Angeles (0) at Edmonton (2) (ESPN)
Sun May 15 7:00 pm: Pittsburgh (3) at New York (4) (TBS)
Sun May 15 9:30 pm: Dallas (2) at Calgary (3) (ESPN2)
Second Round:
Tue May 17 7:00 pm: Tampa Bay (4) at Florida (1) (TNT)
Tue May 17 9:30 pm: St Louis (2) at Colorado (3) (TNT)
Wed May 18 7:00 pm: NY Rangers (1) at Carolina (2) (ESPN)
Wed May 18 9:30 pm: Edmonton (6) at Calgary (9) (ESPN)
Thu May 19 7:00 pm: Tampa Bay (2) at Florida (1) (TNT)
Thu May 19 9:30 pm: St Louis (4) at Colorado (1) (TNT)
Fri May 20 8:00 pm: NY Rangers (0) at Carolina (2) (ESPN)
Fri May 20 10:30 pm: Edmonton (5) at Calgary (3) (ESPN)
Sat May 21 8:00 pm: Colorado (5) at St Louis (2) (TNT)
Sun May 22 1:30 pm: Florida (1) at Tampa Bay (5) (TNT)
Sun May 22 3:30 pm: Carolina (1) at NY Rangers (3) (ESPN)
Sun May 22 8:00 pm: Calgary (1) at Edmonton (4) (ESPN)
Mon May 23 7:00 pm: Florida (0) at Tampa Bay (2) (TNT)
Mon May 23 9:30 pm: Colorado (6) at St Louis (3) (TNT)
Tue May 24 7:00 pm: Carolina (1) at NY Rangers (4) (ESPN)
Tue May 24 9:30 pm: Calgary (3) at Edmonton (5) (ESPN)
Wed May 25 8:00 pm: St Louis (5) at Colorado (4) (TNT)
Thu May 26 7:00 pm: NY Rangers (1) at Carolina (3) (ESPN)
Thu May 26 9:30 pm: Edmonton (5) at Calgary (4) (ESPN)
Fri May 27 8:00 pm: Colorado (3) at St Louis (2) (TNT)
Sat May 28 8:00 pm: Carolina (2) at NY Rangers (5) (ESPN)
Mon May 30 8:00 pm: NY Rangers (6) at Carolina (2) (ESPN)
Conference Finals:
Tue May 31 8:00 pm: Edmonton (6) at Colorado (8) (TNT)
Wed Jun 1 8:00 pm: Tampa Bay (2) at NY Rangers (6) (ESPN)
Thu Jun 2 8:00 pm: Edmonton (0) at Colorado (4) (TNT)
Fri Jun 3 8:00 pm: Tampa Bay (2) at NY Rangers (3) (ESPN)
Sat Jun 4 8:00 pm: Colorado (4) at Edmonton (2) (TNT)
Sun Jun 5 8:00 pm: NY Rangers (2) at Tampa Bay (3) (ESPN)
Mon Jun 6 8:00 pm: Colorado (6) at Edmonton (5) (TNT)
Tue Jun 7 8:00 pm: NY Rangers (1) at Tampa Bay (4) (ESPN)
Thu Jun 9 8:00 pm: Tampa Bay (3) at NY Rangers (1) (ESPN)
Sat Jun 11 8:00 pm: NY Rangers (1) at Tampa Bay (2) (ESPN)
Stanley Cup Finals:
Wed Jun 15 8:10 pm: Tampa Bay (3) vs Colorado (4) (ABC)
Sat Jun 18 8:10 pm: Tampa Bay (0) vs Colorado (7) (ABC)
Mon Jun 20 8:10 pm: Colorado (2) vs Tampa Bay (6) (ABC)
Wed Jun 22 8:10 pm: Colorado (3) vs Tampa Bay (2) (ABC)
Fri Jun 24 8:00 pm: Tampa Bay (3) at Colorado (2) (ABC)
Sun Jun 26 8:00 pm: Colorado at Tampa Bay (ABC)
Latest posts by Frank Moraes
(see all)