Disclosure:
Your support helps keep our site running! We earn referral fees for some of the products & services we recommend.
Learn more
Soccer is the most popular sport in the world. No matter what you prefer to call it, there are fans in every part of the world, and they are all loyal to the FCs of their choosing.
Still, there are a lot of misconceptions where soccer is concerned. For example, many people think that you can't watch most games in the United States. That's absolutely untrue. As soccer becomes more popular in the States, it becomes easier to find games no matter where they are played.
Another misconception is that you can't watch soccer without cable. That might have been true in the past, but now most streaming services, like fuboTV (free 7-day trial), offer a variety of channels you can use to watch soccer online without cable.
If you're a cord cutter, or just thinking about cutting the cord, this guide should tell you everything you need to know about how to watch soccer online.
In the sections below you'll find the channels you need and where to stream them to get the most soccer coverage possible. Whether you're looking for ways to stream the World Cup, MLS Cup, Super Cup, La Liga, Copa America, UEFA Champions League, EPL, or one of the other tournaments, you'll be able to watch without cable.
Sign up only takes minutes, so you'll be ready for a soccer live stream in no time!
Soccer is Back: Watch Online
At this point, the majority of the major soccer leagues are finally returning. The German soccer league, Bundseliga, is the first high-level soccer league back, meaning you can start watching soccer online once again! The best way to watch?
Well, you can watch on FS1 and FS2 using the free fuboTV trial if you live in the United States.
Don't live in the US? No matter where you are outside the States, the easiest way to watch and protect your privacy while doing it is Express VPN. Learn more about Express VPN and Bundesliga here.
Also, La Liga, EPL, and MLS re officially returning. There's tons to keep soccer fans busy. So make sure to check out our complete guide for how to watch your favorite matches!
Where to Watch Soccer Online without Cable: At a Glance
The hardest part of streaming soccer without cable is just knowing what channels you need and where to find them. Hopefully, this will make things easier on you.
You may find a service that offers all of the following channels, but if not, it's still possible to get a good amount of coverage from a selection of these channels. It all depends on what you're looking for and how much coverage you want.
The channels you'll need to watch soccer online include beIN Sports for matches like El Clasico, ESPN, FOX Sports regional channels, FS1 and FS2, NBC Sports regional channels and NBCSN, Telemundo, TNT, and Univision. All of these channels are readily accessible on many streaming services, which means you have more ways to watch your favorite sport and you don't need cable to do it.
fuboTV is one of your best choices if you want to watch soccer without cable. Most of the channels mentioned are available with fuboTV. This makes a lot of sense when you consider, fuboTV started as a way to allow people to stream soccer and other sports without cable. They've since branched out into general entertainment to go with the sports, but they still offer more sports coverage than any other service.
Packages start at $64.99 per month and add on channels are available to give you more content for an added fee. You'll be able to stream at home or from anywhere on mobile devices, gaming consoles, Roku, Amazon Fire TV, and other devices.
Hulu Live is another option that will allow you to watch many popular channels that offer soccer. This $64.99 package includes 60+ channels. You'll have TNT, FS1 and FS2, ESPN, NBCSN, and much more. It has been around a long time, so you'll be able to stream on most streaming and mobile devices.
Using Streaming Services to Watch Soccer Online without Cable
If you're new to the world of streaming and fresh from cable, you probably have heard the hype about how great streaming is. Still, it may seem confusing. When people choose cable, there is often one or two services in their area, so the choice is easy.
With streaming there is a wide variety of services offering live and on-demand TV across the country.
To make things easier, here are the most common reasons people tend to make the switch:
Money – Imagine being able to cut your cable bill in half. That's what streaming can do for you. While the average cable bill is $100+, the average streaming service charges $50 or less. There are more expensive packages, but most of them start at half the price of cable, making streaming an opportunity to save money.
Peace of Mind – The majority of streaming services offer a free trial. This gives you the chance to sample the service and walk away, if it's not right for you. You won't have to blindly choose a service and then find out you hate it. This gives you the chance to choose the right service, knowing that you can walk away if something doesn't suit you. Adding to that, streaming services don't require contracts, so whether it's during the trial or a year down the road, you're free to cancel whenever you want.
Selection – Streaming gives you more than just live TV. You'll have an on-demand library. Many services also allow you access to TV Everywhere apps, which mean more live and on-demand TV. Some services even provide a cloud-based DVR with your account, so you can control what you can save and watch at your convenience.
Convenience – Streaming allows you to watch TV from almost anywhere. Are you on the bus? You can watch TV on your phone, tablet, or laptop. Are you going on vacation? You can take your Amazon Fire TV stick or your Roku with you and use it on the hotel TV. You can take your Apple TV to your friend's house. You get the point. As long as you have an internet connection, you're free to stream from almost anywhere. This means you'll have more opportunities to watch the shows you want, when you want to watch them.
Hopefully you have a better understanding of why so many people are switching to streaming. With that, let's look at the ways that you can stream soccer without cable.
Watch Soccer Online without Cable using fuboTV
fuboTV started as a sports streaming service specializing in soccer. Today, they offer something for everyone, but they haven't forgotten where they came from. You'll still find loads of soccer coverage here on networks like beIN Sports, FS1, FS2, NBCSN, and many other networks. Packages start at $64.99 per month, but you get the first month for $45. fuboTV allows you to stream on most devices including computers, Apple TV, Chromecast, Roku, mobile devices, and more. Other fuboTV details:
$64.99/month – $45 for the first 30-days after the trial
Over 30 sports channels in each package including beIN Sports, FS1, FS2, NBCSN, and many others
95+ channels plus the chance to add many more (see fuboTV packages here)
Local channels on fuboTV are available in many areas
ESPN is not available
3-day replay comes in the on-demand library
Save shows to your cloud-based DVR
Watch TV on iOS/Android, Roku, Apple TV, Fire TV, and more
fuboTV's free one-week trial is all you need to learn more about fuboTV. You'll get to try things out for yourself to learn is this is the service that is best for you. That said, we have a fuboTV review that's also a great way to learn more before you sign up.
Watch Soccer Streaming on Hulu Live
Hulu with Live TV has a lot going for it as far as streaming services go. Over 60 popular channels are included and local channels are available in many areas. Hulu's on-demand service is also included in the main package. In terms of soccer, there are plenty of necessary channels in the $64.99/month base package.
You'll have ESPN, ESPN2, FSN, FS1, FS2, NBCSN, Telemundo, and TNT. Unfortunately, beIN Sports is not included. You can add the Espanol add-on though and that gives you ESPN Deportes and Universo for just $5/month. Your package includes a cloud-DVR. You'll be able to stream on most popular devices. Here are the highlights:
60+ channels with add-ons available (see Hulu Live packages here)
$64.99 per month
The Espanol add-on offers ESPN Deportes and more for $5/month
Watch ESPN, FS1/FS2, TNT, NBCSN, FSN, local channels, and much more
Hulu on-demand is included
Watch on Apple TV, mobile devices, Roku, Chromecast, and more
The cloud-DVR features 50-hours of space to start
Hulu Live's free trial lasts for a week which should give you enough time to decide if this is the service you want. If not, you can cancel, and you won't be charged a thing. Our Hulu with Live TV review is a great way to learn more.
Watch Soccer Online on Sling TV
Sling TV is one of the cheapest ways to stream sports without cable. As soccer requires more channels than some other sports, your best option is to choose the Orange + Blue package. This will cost you $45 per month for 50+ channels.
Multiple ESPN networks are included along with FSN, NBCSN, FS1, TNT, and other channels. You can add beIN Sports through the Sports package or you can add Sling Latino for beIN Sports and other channels.
You'll also be able to watch content through TV Everywhere apps or in the on-demand library. You can stream Sling TV on most devices including mobile devices, Roku, smart TVs, and more.
Here is more on Sling TV:
When you sign up, you get Sling TV free for the first week! If you're still on the fence, you can learn more in our Sling TV review.
Watch Soccer without Cable on YouTube TV
YouTube TV also has a lot to offer. Despite being one of the newer services on the list, they offer over 70 channels and include local channels in many areas.
Packages start at $64.99 per month and are pretty set in terms of what is offered, with little room for customization. In terms of soccer, you'll have access to ESPN, ESPN2, FS1, FS2, FSN, NBCSN, TNT, Telemundo, Univision, and more.
Unfortunately, beIN Sports is not available. You'll have a cloud-DVR with unlimited space, which will come in handy if you're interested in saving games you can't watch live.
You'll be able to watch from almost anywhere using Roku, Amazon Fire TV, mobile devices, and more.
Here are some added details on YouTube TV:
70+ channels at $64.99/month
Local channels can be found in most areas
Watch ESPN, FS1/FS2, FSN, TNT, NBCSN, and more
Cancel anytime
Watch on Roku, Amazon Fire TV, mobile devices, computers, Apple TV, and more
Unlimited space comes with the cloud-based DVR
Our YouTube TV review offers more information on channels, upgrades, and more. Like the other services mentioned here, YouTube TV starts you off with a contract-free one-week trial.
Other Ways to Stream Soccer
Watch Your Favorite Soccer League
Don't Miss These Soccer Events Online
Wrapping Up
Cable used to be necessary, but now you can stream sports and pretty much anything else you want without a cable contract. Using the services here, you should be able to watch as much soccer as you want, both live and on-demand. Numerous soccer cups are broadcast in the U.S. and these services will offer access to those matches and events, and much more. Best of all, you can watch more than just soccer. In fact, you shouldn't have any problem finding ways to watch sports online no matter what sport or season it is.
If you're still not sure how to watch soccer online without cable, you can ask any questions you have in the comments.
FAQs
When did soccer become an Olympic event?
Soccer (football) wasn't at the very first Olympics in 1896. But it was in 1900 and every year since then. At that first event, only 3 teams competed: Great Britain, France, and Belgium. Great Britain won the gold. It's gotten ever more popular since with women's soccer added in 1996. At the 2016 Games, 16 men's teams and 12 women's teams competed with Brazil and Germany (respectively) getting gold.
How do I watch specific soccer leagues and events?
These guides give you detailed information: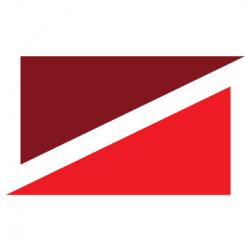 Latest posts by Helen Back
(see all)