The 2022-23 UEFA Quarter-Final is upon us. Watch it on Paramount+!
The 2022 FIFA World Cup Qatar kicks off November 20, 2022, and in Group H of the Group Stage, South Korea will look to upset Portugal at Education City Stadium on Friday, December 2nd at . Read on for the matchup rundown and all of the critical info you need to watch.
In a hurry? To watch the 2022 World Cup matches, you can subscribe to one of these streaming services:
FuboTV: The best streaming service for international sports also provides 130+ well-selected channels. FuboTV allows you to try out its service free for 7 days.
Sling TV: This low-cost service allows you to select just the channel lineup you want. Save a bundle with Sling TV.
DIRECTV STREAM: Get a great channel lineup with the best selection of RSNs in the industry. A 5-day free trial is now available for DIRECTV STREAM.
If you can't watch your favorite sports because of your location, get ExpressVPN to access the content you deserve.
Unfortunately, we don't know a streaming service in that covers this sport. But if you've already paid for the right service, and just can't watch because of your location, there is an easy way to get the content you deserve. You need a VPN, like one of the following.
ExpressVPN: Premium VPN provider that just works, with 3,000+ locations in 94 countries. Supports five simultaneous devices and comes with a 30-day money-back guarantee. (ExpressVPN review)
Surfshark: Connect to over 3,200 servers in 99 countries (+ tonnes of US metro areas). Try it with a 7-day free trial.
NordVPN: Connect to over 5,000 premium servers in 60+ countries. Comes with a 30-day money-back guarantee!
If you're overwhelmed and not sure where to begin, you'll find all the answers in our full VPN guide.
World Cup Group H Match Schedule
This match is the last Group Stage contest for both South Korea and Portugal, with the latter expected by many to reach the semifinals. Both teams are a part of Group H – along with Ghana and Uruguay.
Here is a complete list of the Group Stage matches for both teams:
• Thursday November 24 at : Uruguay vs South Korea (FS1/Telemundo)
• Thursday November 24 at : Portugal vs Ghana (Fox/Telemundo)
• Monday November 28 at : South Korea vs Ghana (FS1/Telemundo)
• Monday November 28 at : Portugal vs Uruguay (Fox/Telemundo)
• Friday December 2 at : Ghana vs Uruguay (FS1/Universo)
• Friday December 2 at : South Korea vs Portugal (Fox/Telemundo)
*All match times are in EST.
Sign Up for a Free 7-Day Fubo Trial
Where to Watch FIFA WC Qatar 2022
In the U.S., each match will broadcast live on the following channels:
• English – Fox, FS1
• Spanish – Telemundo Deportes, Universo
These matches can all be live streamed with membership to a streaming service. These TV channels are available with FuboTV, YouTube TV, Hulu + Live TV, and DIRECTV STREAM base plans.
Sling TV also offers FOX and FS1 for English-speaking viewers. Peacock, on the other hand, is an excellent low-cost option for those wanting to stream the matches in Spanish.
The Group Stage matches are followed by the Knockout rounds, which for Qatar 2022, will occur as follows:
• Round of 16: Saturday December 3 – Tuesday December 6
• Quarterfinals: Friday December 9 – Saturday December 10
• Semifinals: Tuesday December 13 – Wednesday December 14
• Third Place Playoff: Saturday December 17
• World Cup Final: Sunday December 18
How to Watch Portugal vs South Korea in Every Country
Superpower Your Streaming With a VPN
For the sake of privacy, security, and access, you should be using a VPN. They are low-cost and easy to use. We've been using them for years and our top pick is ExpressVPN. Be sure to check out our deals page on ExpressVPN, NordVPN, SurfShark and PureVPN.
South Korea vs Portugal: The Teams
This match between South Korea and Portugal will take place nearly two weeks into Group Stage play and be the last Group Stage match for each team. With Portugal having a FIFA Ranking of 9 and South Korea currently ranking 28, a victory for Portugal isn't a sure thing, despite being picked by many to reach the semifinal round. So, before the match gets underway in Al Rayyan and on our TVs, let's get to know the teams.
Team South Korea
• Team Nickname: Tigers of Asia, Taegeuk Warriors
• Coach: Paulo Bento
• Captain: Son Heung-Min
• Top Scorer: Son Heung-Min (16)
• Most Caps: Hong Myung-Bo (36)
South Korea is the most successful football team in Asia. In addition to winning two AFC Asian Cup titles and finishing as a runner-up four times, the South Korean team beat Germany 2-0 at the 2018 FIFA WC in Russia, knocking them out of the tournament. They are the only Asian team to reach the semifinals of a World Cup tourney.
The "Tigers of Asia" have qualified for the 2022 Qatar WC after receiving automatic qualification from the AFC. With coach Paulo Bento at the helm and notable players like top scorer and team captain Son Heung-Min, this year's team looks as promising as ever.
Watch For:
• Son Heung-Min (Tottenham FC), widely considered the best football player in Asia and one of the best left wingers in the world
Other Notable Players:
• Kwon Chang-Hon (Midfielder, Gimcheon Sangmu)
• Hwang Ui-Jo (Forward, Olympiakos Piraios)
• Kim Jin-Su (Defender, Jeonbuk Hyundai Motors)
• Hwang In-Beom (Midfielder, Olympiakos Piraios)
• Cho Gue-Sung (Forward, Jeonbuk Hyundai Motors)
• Kim Young-Gwon (Defender, Ulsan Hyundai)
• Hwang Hee-Chan (Forward, Wolverhampton Wanderers)
• Kim Seung-Gyu (Goalkeeper, Al-Shabab ar-Riyāḍ)
Sign Up for a Free 7-Day Fubo Trial
Team Portugal
• Team Nickname: The Selection, The Navigators
• Coach: Fernando Santos
• Captain: Cristiano Ronaldo
• Top Scorer: Cristiano Ronaldo (15)
• Most Caps: Cristiano Ronaldo (191)
Team Portugal Coach Fernando Santos named a huge 55-man provisional squad prior to the 2022 Qatar World Cup due to concerns over injury and form. That said, the veteran coach also opted to leave some rather experienced names, like 146-cap Joao Moutinho, off of the 26-man final roster, choosing instead to send an impressive collection of Premier League talent to Qatar.
Watch For:
• Premier League quartet of Cristiano Ronaldo, Bernardo Silva, Bruno Fernandez, and Ruben Dias to mount an assault on the field and the competition as they try to make it past the Round of 16 for the first time since 2006
Other Notable Players:
• Joao Cancelo (Defender, Manchester City)
• Rafael Leao (Forward, AC Milan)
• Vitinha (Midfielder, PSG)
• Danilo Pereira (Defender, PSG)
• Joao Felix (Forward, Atletico Madrid)
• Otavio (Midfielder, Porto)
• Rafael Guerreiro (Defender, Borussia Dortmund)
• Rui Patricio (Goalkeeper, Roma)
Prior Matches Between Portugal and South Korea
South Korea and Portugal have played once head-to-head at the 2002 FIFA World Cup in South Korea. South Korea won 1-0 on a late-match goal scored by Park Ji-Sung.
What's the Venue For Portugal vs South Korea's World Cup Match?
The Group H matchup between South Korea and Portugal will be held at Education City Stadium just outside of Doha in Al Rayyan, Qatar. The stadium was built in preparation for the cup and completed June 15, 2020.
Sign Up for a Free 7-Day Fubo Trial
What to Know Before You Go
The top two teams sitting atop Group H at the end of Group Stage play will go on to play in the single-elimination Knockout Stage. Will Portugal and/or South Korea be in the mix? Check out our 2022 FIFA World Cup guides to learn all you need to know.
For watching all of the matches with maximum excitement and minimal disruptions, we recommend FuboTV.
FAQs
Can I watch South Korea vs Portugal for free at the World Cup?
Yes, there are a couple of options to watch South Korea vs Portugal in Qatar for free, including on Telemundo/Universo or over the air on FOX Broadcasting Network. You can also sign up for a free trial of FuboTV, DIRECTV STREAM, or YouTubeTV. After the match is over, a replay will available on the ad-supported streaming service Tubi.
Will the radio air the South Korea vs Portugal World Cup match?
Yes, there are a couple of radio options for South Korea vs Portugal, including FOX Sports Radio on SiriusXM and TuneIn Premium, which will play the English television audio. Fútbol de Primera will also have the Spanish-language call on its 118 affiliate networks across the country, many of which can be heard for free on iHeartRadio.
Has Portugal played South Korea before?
Yes, the two teams have faced each other once before, during the 2002 World Cup tournament, which South Korea co-hosted with Japan. South Korea won the match with a score of 2-1 and went on to a first-place finish in Group D before being eliminated in the semifinals by Germany.
Is South Korea better than Portugal?
No, on paper, Portugal is the better team, as they are #9 in the FIFA rankings and South Korea is #28. Portugal's captain, Cristiano Ronaldo, is considered one of the best players in the history of the sport. That being said, South Korean forward Son Heung-min is also one of the top players of this generation and will look to prevent Portugal from walking away with an easy win.
How do I watch each qualifying team in the World Cup Qatar 2022?
Here are our guides to watching each qualifying football team in the FIFA World Cup Qatar 2022 .
Be sure to check our our match schedule too, including today's games.
How can I watch other soccer leagues and major games?
These guides provide detailed information: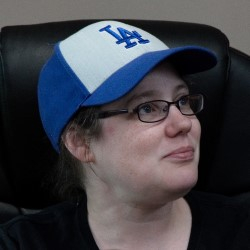 Latest posts by Alanna Baker
(see all)