English Premier League is back.

Stream it live on NBCUniversal channels with Fubo!
Update: Brazil defeated South Korea in the Round of 16 only to be put down in a Quarterfinal penalty shootout with Croatia.
The Brazil national team is favored to win it all this year at the FIFA World Cup, as it has five times before. The Seleção are definitely the team to beat — but can they go all the way to the top again? One thing's for sure: if you're a soccer fan, you won't want to miss this potentially history-making championship. Read on to learn your options!
In a hurry? If you're a major Canarihno fan and just want to know where to catch the games, they're on Fox in English and Telemundo and Peacock in Spanish. These streaming services will have you more than covered:
Fubo: The best streaming service for international sports also provides 150+ well-selected channels. Fubo allows you to try out its service with a free trial.
DIRECTV STREAM: Get a great channel lineup with the best selection of RSNs in the industry. A 5-day free trial is now available for DIRECTV STREAM.
Sling TV: This low-cost service allows you to select just the channel lineup you want. Save 50% on your first month of Sling TV.
If you can't watch your favorite sports because of your location, get ExpressVPN to access the content you deserve.
Unfortunately, we don't know a streaming service in that covers this sport. But if you've already paid for the right service, and just can't watch because of your location, there is an easy way to get the content you deserve. You need a VPN, like one of the following.
| | | |
| --- | --- | --- |
| | ExpressVPN: Known as "The VPN that just works," it combines remarkable ease of use with with state-of-the-art power, speed, security, and privacy. Get three extra free months when you sign up for a year. Unleash your streaming with this top-rated VPN. | Sign Up Now |
| | Hotspot Shield: Connect to servers in 80+ different countries and 25+ US cities. HotSpot Shield features extremely fast servers and connections and is specially tuned for use with streaming services. And you can try it risk-free with a 7-day free trial and a 45-day money-back guarantee! | Sign Up Now |
| | CyberGhost: Great low-cost service with ultra-fast servers in 90+ countries for smooth live sports streaming. It also provides great security and privacy. See if it's right for you with a free 24-hour trial and test it out with a 45-day money-back guarantee. | Sign Up Now |
If you're overwhelmed and not sure where to begin, you'll find all the answers in our full VPN guide.
Brazil will be playing initially on November 24th and 28th and December 2nd. Where they go from there depends on how well they do against the other three members of their group — only the top 2 advance to the knockout stage.
Team Brazil Background
Brazil might be the most successful team in World Cup history, taking home the cup five times in the last seventy years, but they haven't come out on top since 2002. But they are a consistent fixture at the every-four-year tournament — the only team to appear at every FIFA World Cup event.
Brazil qualified for the 2022 World Cup by going undefeated in CONMEBOL qualifying. The team won 14 games and drew three others in a region that features four of the top 10 teams in the most recent FIFA rankings. They also went undefeated to win the 2021 Copa América. Their performance over the last couple of years has many observers saying that Brazil should be considered the favorite to win the tournament.
In the group stage of the World Cup finals, Brazil will be competing against Switzerland, Cameroon, and Serbia. The game against Switzerland will likely be the team's toughest while games against Cameroon and Serbia are seen as challenging but winnable. Brazil will play Serbia in its opening match on November 24th.
Brazil has finished first in the group stage in every World Cup since 1982. The country last won the World Cup in 2002 when it defeated Germany 2-0 thanks to a pair of goals from Ronaldo.
2022 Brazil National Team Roster
Tite continues on as head coach of Canarinha. But this is widely expected to be the final World Cup appearance for Neymar as he will be 36 by the time the 2026 tournament kicks off.
Here is the complete squad:
Alisson (goalkeeper) Liverpool
Dani Alves (defender) Pumas UNAM
Antony (forward) Manchester United
Bremer (defender) Juventus
Bruno Guimaraes (midfielder) Newcastle United
Casemiro (midfielder) Manchester United
Danilo (defender) Juventus
Ederson (goalkeeper) Manchester City
Everton Ribeiro (midfielder) Flamengo
Fabinho (midfielder) Liverpool
Fred (midfielder) Manchester United
Gabriel Jesus (forward) Arsenal
Marquinhos (defender) PSG
Gabriel Martinelli (forward) Arsenal
Eder Militao (defender) Real Madrid
Neymar (forward) PSG
Lucas Paqueta (midfielder) West Ham
Pedro (forward) Flamengo
Raphinha (forward) Barcelona
Richarlison (forward) Tottenham
Rodrygo (forward) Real Madrid
Alex Sandro (defender) Juventus
Thiago Silva (defender) Chelsea
Alex Telles (defender) Sevilla
Vinicius Jr (forward) Real Madrid
Weverton (goalkeeper) Palmeiras
Team Brazil Qatar 2022 Schedule
Brazil has been placed in Group G, which also includes Serbia, Switzerland, and Cameroon. The Canarinha will play against each of them once:
November 24, : Brazil vs Serbia at Lusail Iconic Stadium
November 28, : Brazil vs Switzerland at Stadium 974
December 2, : Brazil vs Cameroon at Lusail Iconic Stadium
The Round of 16 runs from December 3-6, Quarter-Finals are Dec 9-10, Semi-Finals are December 13-14, Third-Place Play-Off is December 17, and the World Cup Final is Sunday, December 18th at .
Check out our Brazilian Soccer Guide for more general information!
2022 World Cup Qatar Channels
English-language broadcasting will be featured on Fox channels with NBC channels handling the Spanish-language broadcasts. But since Brazil is such an important team, its games are featured on the biggest channels.
English: Fox
Spanish: Telemundo (streaming on Peacock)
How to Watch Team Brazil With an OTA Antenna
Assuming you live relatively close to a transmitter, you can watch all of Brazil's games for free over the air with an antenna. See our HD antenna guide for details.
How to Stream Team Brazil at the World Cup 2022
There are two different providers of the World Cup in the US depending on what language you prefer. But when it comes to streaming services, you can get access to both.
English-Only Streaming Options For Team Brazil
Spanish-Only Streaming Coverage
Watch Every Brazil Game in the World Cup
Superpower Your Live TV Streaming With a VPN
You can't beat a VPN for privacy, security, and access. We have used them for years as an important part of our streaming toolkit and we recommend ExpressVPN. Other brands worth checking out include Hotspot Shield and CyberGhost.
Devices for Streaming Team Brazil in Qatar 2022
All of the services we've listed above provide apps for the most popular streaming devices:
Amazon Fire TV (Fire Stick)
Android mobile
Apple TV
Chromecast
iOS (iPhone, iPad)
Roku
Web browsers
Only DIRECTV STREAM lacks support for smart TVs based on Android TV. And only Vidgo lacks support for Samsung smart TVs. All the rest of them support Xbox gaming systems and a few support PlayStation units.
See our reviews (linked above) for complete details.
What to Know Before You Go
The 2022 FIFA World Cup will be the biggest sporting event this year. And Brazil, as arguably the best team, will be widely covered. As we've discussed above, you have several options. We recommend FuboTV but any of the others are great choices too!
FAQs
Where can I watch Brazil for free in the World Cup?
Few options will allow Brazil fans to watch the tournament for free. The one alternative is terrestrial television with an antenna, but this option will only give you contests broadcast on the main Fox network. If you are interested in Spanish language broadcasts, you can also get Telemundo if your local on-air broadcasters carry the network. Otherwise, your best bet is to go to a sports bar or try a free trial of FuboTV.
When was the last time Brazil won the World Cup?
Brazil is a perennial favorite on the world stage. Despite their number one FIFA ranking, many say that the team has underperformed in recent years as Brazil has not won the tournament since 2002, when they defeated Germany in the final in Yokohama, Japan. The Seleção, meaning the selection, has won four other world tournaments in 1958, 1962, 1970, and 1994.
Can I listen to Brazil in the World Cup on the radio?
Sirius XM's subscription service will broadcast all tournament games on Channel 83. That's the Fox Sports Channel audio station, which may simulcast the Fox TV feed. Try Apple Music's app to find Radio Brazil stations broadcasting tournament games. At least nine Brazilian terrestrial stations will have tournament games, so you're bound to find one on the Apple Music app.
When did Brazil qualify for the World Cup Qatar 2022?
The men's World Cup tournament has always included Brazil. The current team qualified on November 11, 2021, with a 1-0 win over Colombia. They became the first team in South America and in the Western Hemisphere to qualify. Brazil was grouped with other teams from South America for qualification. They won the group with 45 points, while Argentina was second with 39 points. Uruguay and Ecuador finished third and fourth with 28 and 26 points.
Who is the captain of Team Brazil?
Thiago Silva is the current captain of the Brazilian National team. He is considered one of the world's best defenders, playing for Chelsea in the English Premier League. The 38-year-old Silva, who is nearing the end of his career, is known for his discipline and leadership. Born in Rio de Janeiro, Silva previously played for Paris Saint-Germain and AC Milan.
How do I watch each qualifying team in the World Cup Qatar 2022?
Here are our guides to watching each qualifying football team in the FIFA World Cup Qatar 2022 .
Be sure to check out today's games.
:soccer-list:
Image cropped from The Brazilian team trains at the Dobson Ville Stadium by ABr under CC BY 3.0 br.
Page Updates
▼
▲
Added info about guide. Updated some section headings. Updated some sub-sections. More links.

Cross linking. Various changes to content.

Added links to streaming services. Updated some sub-sections. Changed some content in main section. Misc changes. Deleted unneeded sub-section.

Added new section. Various changes to content.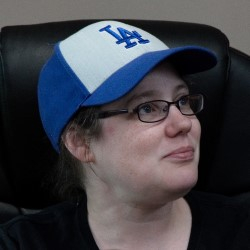 Latest posts by Alanna Baker
(see all)