English Premier League is back.

Stream it live on NBCUniversal channels with Fubo!
Update: Iran was eliminated at the Group Stage, coming in third in Group B. They were first soundly defeated by the English team 2-6, then rallied to best Wales 2-0 before succumbing to Team USA 1-0. Look for Team Melli's triumphant comeback in 2026!
The Iranian team has been counted out by many to advance to the Round of 16 of the World Cup, but this dark horse may emerge victorious from Group B yet. With only one defeat during the Asian qualifiers, this team could well go on to the knockout stage, and from there, who knows?
In a hurry? If you just want to know how to watch Shirants Perse games, you can watch all the matches in English on Fox or FS1 or in Spanish on Telemundo. All of these streaming services will keep the football love coming:
Fubo: The best streaming service for international sports also provides 150+ well-selected channels. Fubo allows you to try out its service with a free trial.
DIRECTV STREAM: Get a great channel lineup with the best selection of RSNs in the industry. A 5-day free trial is now available for DIRECTV STREAM.
If you can't watch your favorite sports because of your location, get ExpressVPN to access the content you deserve.
Unfortunately, we don't know a streaming service in that covers this sport. But if you've already paid for the right service, and just can't watch because of your location, there is an easy way to get the content you deserve. You need a VPN, like one of the following.
| | | |
| --- | --- | --- |
| | ExpressVPN: Known as "The VPN that just works," it combines remarkable ease of use with with state-of-the-art power, speed, security, and privacy. Get three extra free months when you sign up for a year. Unleash your streaming with this top-rated VPN. | Sign Up Now |
| | Surfshark: Surfshark: Secure and easy to use with thousands of servers around the world. Of special note is its excellent collection of servers inside the US, which is great for regional sports lie NFL, MLB, and NBA. Get it now with an incredible 82% discount on a 24-month plan. | Sign Up Now |
| | NordVPN: One of the top VPNs with extremely fast servers all over the world. Great for streaming with tested perfomance on the biggest servers and included ad-blocking. Currently offering 70% discount on 2-year plans. | Sign Up Now |
If you're overwhelmed and not sure where to begin, you'll find all the answers in our full VPN guide.
Team Melli is playing on November 21, 25, and 29. If they qualify, they'll go on to the knockout stage. We'll continue to have all the details on where to watch right here!
Team Iran Background
Iran is expected to be one of Asia's most impressive performers at the World Cup. The country finished top of its group in both stages of qualifying that it had participated in, recording a 14-1-3 record and 43 points. Its only defeat in those 18 matches came in a 2-0 away loss to another Asian power in South Korea.
However, the squad has been viewed by many as who will be the last-place finisher in a group that consists of England, Wales, and the US, but it should not be overlooked as it may surprise many.
The team will be led by players such as Sardar Azmoun and Mehdi Taremi. Both helped lead their clubs – Sardar with Germany's Bayer Leverkusen and Taremi with Portugal's Porto – in the Champions League group stage this fall and have combined for 69 goals for the Iranian national team, Sardar with 41 and Taremi with 28.
However, the squad may be distracted as numerous calls have been made for the country to be pulled out of the World Cup due to issues related to human rights and the Russia-Ukraine conflict. Although it is unlikely that this will happen, that pressure may have an impact on Iran's players and the team as a whole.
Team Iran World Cup Schedule
Iran is in Group B for 2022, against England, United States, and Wales. Each team plays the each of the other teams once in the group stage:
Mon November 21 : Iran vs England at Khalifa International Stadium
Fri November 25 : Iran vs Wales at Ahmad bin Ali Stadium
Tue November 29 : Iran vs United States at Al Thumama Stadium
Round of 16 starts December 3rd, Quarter-Finals start December 9th, Semi-Finals start December 13th. The Third-Place Play-Off is December 17, and the World Cup Final is Sunday, December 18th at (all EST).
2022 Qatar World Cup Channels
Fox has the rights to all English broadcasts of the World Cup in the US, and NBC has the US Spanish-language rights. This means that all the Spanish telecasts will be on Telemundo. In English, the England and Wales matches are on FS1, but the United States game is featured on Fox prime.
English: Fox, FS1
Spanish: Telemundo (streaming on Peacock)
How to Watch Team Iran With an OTA Antenna
If you have a local Fox affiliate you can tune in, you can watch the match against the US free with an antenna. Likewise, you can watch all three games in Spanish on Telemundo. Check out our HD antenna guide for more information.
How to Stream Team Iran at the World Cup 2022
A pay TV provider is a must for watching all of Iran's World Cup games in English because at least two are only on FS1 (Fox Sports 1), which is a "cable" channel. All of these great streaming services also offer Fox, Telemundo, and Universo.
English-Only Streaming Options For Team Iran
Spanish-Only Streaming Coverage
Watch Every Iran Game in the World Cup
Superpower Your Live TV Streaming With a VPN
You can't beat a VPN for privacy, security, and access. We have used them for years as an important part of our streaming toolkit and we recommend ExpressVPN. Other brands worth checking out include Hotspot Shield and CyberGhost.
Devices for Streaming Team Iran at the World Cup
The major streaming services all support the most popular streaming devices, and some even more than that. All the streaming services we've listed above support these common streaming platforms:
Amazon Fire TV (Firestick)
Android mobile
Apple TV
Chromecast
iOS (iPhone, iPad)
Roku
Web browsers
DIRECTV STREAM doesn't run on Android TV out of the box, but the rest all do. DIRECTV STREAM is also unique in that it has its own proprietary streaming device you can use if you want. You should also be aware that Vidgo doesn't support Samsung TVs, while the rest all do. And aside from DIRECTV STREAM and Vidgo, all of our featured live TV streaming services support Xbox, with a few even running on Nintendo Switch and PlayStation.
Our full review pages linked above have more details.
What to Know Before You Go
So make sure to catch the biggest sporting event of the year by securing access to live broadcasts of every 2022 FIFA World Cup match. We've done your homework for you by serving up your options. Our top recommendation is fuboTV, but you should go with a service that's right for you.
FAQ
Where can I watch Iran for free in the World Cup?
There are several ways to watch Iran compete in Qatar 2022 for free, including the use of free trials from live TV streaming websites such as fuboTV, DIRECTV STREAM, or YouTubeTV. Another option is to watch the first two games in Spanish on Telemundo and the third game in English on Fox with an antenna over the air. The streaming service Tubi will have replays of every game if you don't mind waiting.
When was the last time Iran won the World Cup?
Iran has never won a World Cup, despite five previous appearances in the tournament. They have also never advanced past the group stage and are 2-9-4 in that round. Four years ago in Russia, they did manage a final record of 1-1-1, however, which shows the team has improved significantly over its previous performances and will look to do even better this year in Qatar.
Can I listen to Iran in the World Cup on the radio?
Yes, there are several radio options for listening to Qatar 2022. TuneIn's premium service will carry a simulcast of the FOX English broadcast. Fútbol de Primera will have all the games in Spanish on their 118 affiliate stations across the country as well. For those not in range of one of those stations, many of them are available to stream on iHeartRadio's website and mobile app.
When did Iran qualify for the World Cup Qatar 2022?
Iran officially qualified for Qatar 2022 on January 27 of this year when they beat Iraq 1-0 in Tehran. With an overall record of 14-3-1, they won Group A by beating second-place South Korea in round three by only two points. In the 18 qualifying matches, they allowed only eight goals while netting 49 of their own for an impressive differential of 41. They'll look to repeat that success in Qatar.
Who is the captain of Team Iran?
The captain of the Iranian team is Ehsan Hajsafi, a defensive utility player who has seen time as a defensive midfielder, left midfielder, winger, and left-back. He only has seven international goals in 122 appearances, although he does have over 60 club goals in his 16-year career. He'll look to continue the positive trend his country started at the Russia 2018 games when they won their first WC game in 20 years.
How do I watch each qualifying team in the World Cup Qatar 2022?
Here are our guides to watching each qualifying football team in the FIFA World Cup Qatar 2022 .
Be sure to check out today's games.
How can I watch other soccer leagues and major games?
These guides provide detailed information:
Iran National Football Team by Fars Media Corporation under CC BY 4.0.
Page Updates
▼
▲
Updated some sub-sections. Updated some section headings. Added some links.

Added sub-section. Updated some sub-sections. Updated one section. Additional links. Deleted unneeded sub-section.

Added links to streaming services. Added sub-section. Updates to a section. Updated some sub-sections. Added some links.

Added table of contents. Added info about guide. Updated one section. Additional links. Various changes. Removed section.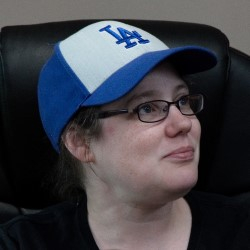 Latest posts by Alanna Baker
(see all)