English Premier League is back.

Stream it live on NBCUniversal channels with Fubo!
Update: Tunisia came in third place in Group D and failed to advance past the Group Stage.
Tunisia is definitely an underdog at the FIFA World Cup Qatar 2022, considering they'll have to beat the French defending world champions or #10 ranked Denmark just to have a shot at making to the Round of 16. Will they surprise everyone in this, their sixth World Cup appearance? We've got your options for watching below!
In a hurry? Fans of Les Aigles de Carthage who want to just skip to the "how to watch" part — the short version is that you can watch all the games live from Qatar in English on Fox channels (Fox, FS1) and in Spanish on NBC channels (Telemundo, Universo). Here are some live TV streaming services that will cover all your options:
Fubo: The best streaming service for international sports also provides 150+ well-selected channels. Fubo allows you to try out its service with a free trial.
DIRECTV STREAM: Get a great channel lineup with the best selection of RSNs in the industry. A 5-day free trial is now available for DIRECTV STREAM.
Sling TV: This low-cost service allows you to select just the channel lineup you want. Save 50% on your first month of Sling TV.
If you can't watch your favorite sports because of your location, get ExpressVPN to access the content you deserve.
Unfortunately, we don't know a streaming service in that covers this sport. But if you've already paid for the right service, and just can't watch because of your location, there is an easy way to get the content you deserve. You need a VPN, like one of the following.
| | | |
| --- | --- | --- |
| | ExpressVPN: Known as "The VPN that just works," it combines remarkable ease of use with with state-of-the-art power, speed, security, and privacy. Get three extra free months when you sign up for a year. Unleash your streaming with this top-rated VPN. | Sign Up Now |
| | Surfshark: Surfshark: Secure and easy to use with thousands of servers around the world. Of special note is its excellent collection of servers inside the US, which is great for regional sports lie NFL, MLB, and NBA. Get it now with an incredible 82% discount on a 24-month plan. | Sign Up Now |
| | NordVPN: One of the top VPNs with extremely fast servers all over the world. Great for streaming with tested perfomance on the biggest servers and included ad-blocking. Currently offering 70% discount on 2-year plans. | Sign Up Now |
If you're overwhelmed and not sure where to begin, you'll find all the answers in our full VPN guide.
Team Tunisia at the 2022 World Cup
Tunisia is ranked 30th in the world heading into the 2022 World Cup in Qatar. The nation's qualifying playoff for the 2022 event was against Mali 1-0 in a home-and-home series in the third round of the CAF tournament.
Prior to 1958, Tunisia was considered to be a French territory, which means that there are no records for the nation before that date. In 1978, Les Aigles de Carthage (French for "The Eagles of Carthage") would make their debut at the Argentina World Cup finals as an independent nation. It also qualified for the World Cup final three straight times from 1998 to 2006 before doing so again in 2018.
Tunisia has never advanced past the group stage of the event, and it's unlikely this year will be the first time. This is because it will compete with France, Denmark and Australia for the right to get to the knockout phase of the event. France is currently ranked fourth in the world and is a favorite to win the entire event.
Denmark is ranked 10th in the world and is favored to at least make it past group play. However, Tunisia may have a shot at a positive result against Australia, which is 38th in the world as of October 2022.
Although Tunisia may be the underdogs of Group D, it is one of the strongest teams to come from the African continent. It won the Africa Cup of Nations in 2004, and made it to the quarter-finals this year. It also came out on top in its first appearance at the African Nations Championship in 2011.
Tunisian National Team Players
Wahbi Khazri is the captain of the Tunisian national team and plays his club soccer for Montpellier in Ligue 1. He formerly played for Sunderland in England's Premier League and France's Saint-Etienne. He scored two goals at the 2018 World Cup, which is the most all-time for the country at the event. Khazri will once again be tasked with setting the pace on offense for his team.
Les Aigles are coached by Jalel Kadri. Players to watch include:
Youssef Msakni (Forward, Al-Arabi SC)
Ferjani Sassi (Midfielder, Al-Duhail SC)
Ellyes Skhiri (Midfielder, FC Köln)
Aymen Dahmen (Goalkeeper, CS Sfaxien)
Hannibal Mejbri (Midfielder, Birmingham City FC)
Dylan Bronn (Defender, US Salernitana)
Mohamed Sedki Debchi (Midfielder, ES Tunis)
Tunisia World Cup Schedule
Tunisia will begin World Cup play on November 22 against Denmark at Education City Stadium.
On November 26, they will play Australia at Al Janoub before finishing group play on November 30 against France back at Education Stadium.
If the Carthage Eagles advance to the Round of 16, they'll next play on December 3 or 4, depending if they place first or second in the group.
World Cup Channels
All games broadcast in English in the United States will be seen on either Fox or Fox Sports 1 (FS1). You also have the option of watching games in Spanish on Telemundo or Universo. All four channels are available through most cable providers as well as through most streaming providers.
All World Cup matches will be streaming live in Spanish on Peacock.
Tue Nov 22 : Denmark (FS1/Telemundo)
Sat Nov 26 : Australia (FS1/Telemundo)
Wed Nov 30 : France (Fox/Universo)
All times are in Eastern Standard Time.
How to Watch Team Tunisia With an OTA Antenna
If you have access to an antenna, you can watch most programming that airs on Fox or Telemundo. This is because these stations broadcast signals through the air that antennas can pick up. A digital antenna can typically produce picture qualities that are similar to what you would get from a typical cable or streaming broadcast.
Unfortunately, you won't be able to watch FS1 on an antenna because it is a "cable" television station.
How to Stream World Cup Games in English and Spanish
Multiple services make it easy to watch Tunisia games in either English or Spanish. FuboTV is widely considered to be the top streaming service for sports fans, and the basic service package starts at $74.99/mo per month. (See our World Cup Viewer's Guide.) Hulu + Live TV as well as DIRECTV STREAM have basic packages that start at $69.99 and make it easy to watch all the action from Qatar this November. Finally, you can subscribe to YouTube TV for $72.99/mo per month to get the channels needed to follow along with your favorite teams and players.
If you simply want to watch games in English, Sling Blue has you covered. For $40.00/mo, you'll get access to Fox, FS1 and other channels that provide World Cup and other quality sports content. You can even use an antenna to get access to local stations. Vidgo is another quality service that you can use to watch Tunisia and your other favorite teams play in Qatar. A basic service package starts at $59.95 a month and comes with a variety of sports networks.
If you are looking to watch content in Spanish, you should strongly consider signing up for Peacock — it's only $4.99/mo!
How to Watch World Cup Games Outside of the United States
As soccer is the most popular sport in the world, it makes sense that millions of people living outside of the United States will be tuning in to see the World Cup. If you're watching in Tunisia, the game will be on beIN Sports MENA. For those in Canada, you'll be able to watch the action through Bell Media while those in the United Kingdom can catch their favorite teams through BBC or ITV. In Australia, the Special Broadcasting Service (SBS) will have all the action while viewers in New Zealand can watch on Sky Sports New Zealand.
Watch Every Tunisia Game in the World Cup
Superpower Your Live TV Streaming With a VPN
You can't beat a VPN for privacy, security, and access. We have used them for years as an important part of our streaming toolkit and we recommend ExpressVPN. Other brands worth checking out include Hotspot Shield and CyberGhost.
Devices Supported By Most Streaming Services
You can typically watch your favorite streaming service using a web browser on your computer, tablet or mobile device. Multiple browsers are supported, which means that you should be able to watch on a traditional device in a safe and convenient manner. It's also worth noting that you can watch your favorite streaming service on devices that run either iOS or Android operating systems.
This also means that you can stream games on an Apple TV or other smart televisions that may use the Android system. There is also a chance that you can watch content on your favorite gaming console as well as through Chromecast, Roku and similar tools.
You can learn more about all the available devices in these articles:
What to Know Before You Go
Tunisia has a roster full of quality players who are looking to prove that they are good enough to compete with the best in the world. Watch as they try to repeat their 1978 3-1 win against Mexico!
Whether you are from Tunisia, follow the team or simply appreciate good soccer, be sure to catch all their games on services like FuboTV, DIRECTV STREAM, or Peacock. With so many streaming services available, it will be almost impossible not to find one that allows you to watch these channels without breaking your budget.
FAQs
How do I watch Tunisia World Cup games for free?
The first two Tunisia games can be seen on FS1, which is a cable channel. Therefore, you'll need to sign up for a free FuboTV, Sling TV or Hulu + Live TV trial to watch the games without paying. If the third game is on Fox, you can watch it for free with an antenna. You can also watch games in Spanish on Telemundo with just an antenna.
When did Tunisia last win the World Cup?
Tunisia has never advanced past the group stage at this tournament. Its best finish came in 1978 when it placed ninth and it finished 24th out of 32 teams in 2018. The country may have a chance to get out of its group this year if it can score favorable results against Denmark and Australia.
Can I listen to Tunisia matches on the radio?
SiriusXM radio will deliver a radio version of the commentary being delivered to television audiences on FS1 and Fox. It may also be possible to listen to the game on TalkSPORT Radio or through various mobile apps. You may be able to stream international radio broadcasts on your computer, phone or other devices that can connect to the internet.
When did Tunisia gain entry to the field at Qatar?
Tunisia advanced to Qatar by first winning its group during the second round of the CAF regional tournament. It then defeated Mali 1-0 in aggregate goals over two games in the third and final round to secure its spot in the tournament final. The two games against Mali took place in March 2022.
Who is the captain for Tunisia?
The Tunisian national team is captained by Youssef Msakni who plays his club football for Al Arabi in the Qatar Stars League. Msanki has played for the national team since 2010 and has scored 17 goals in 84 appearances for the squad. In addition, he has scored 13 goals in 24 appearances for Al Arabi since joining the team in 2021.
How do I watch each qualifying team in the World Cup Qatar 2022?
Here are our guides to watching each qualifying football team in the FIFA World Cup Qatar 2022 .
Be sure to check out today's games.
How can I watch other soccer leagues and major games?
These guides provide detailed information:
Tunisia national football team by Дмитрий Садовников under CC BY-SA 3.0
Page Updates
▼
▲
Added links to streaming services.

Added VPN info. Added buttons for streaming services. Updated one section. Changed some content in main section. Changes to some sections.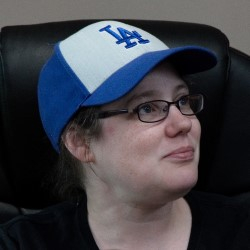 Latest posts by Alanna Baker
(see all)