Disclosure:
Your support helps keep our site running! We earn referral fees for some of the products & services we recommend.
Learn more
The UFC has been putting on some great events recently! And luckily, there are several ways to watch UFC online and we can tell you how!
You don't have to make a choice between watching UFC and being free of cable. There are alternatives to cable TV that will allow you to watch UFC online. Several streaming companies offer ESPN at a much cheaper price than your average cable company.
As for the UFC PPV, those are now exclusively offered through ESPN+, which is a streaming service you'll learn more about in the sections below.
How to Watch UFC Online Without Cable: At a Glance
UFC events including Fight Nights and PPVs will air exclusively through ESPN networks and ESPN+ for the foreseeable future. In most cases, you'll need ESPN and ESPN2 in terms of cable options.
ESPN+ is a streaming service that is not available through cable, so that would be a separate service offering only UFC content that airs on ESPN+. Other than the occasional preliminary match that could air on UFC Fight Pass, all of the UFC action will air on the channels or services owned by ESPN.
With that in mind, here are a couple service recommendations that will get you a UFC live stream.
ESPN+ is an inexpensive and easy to use service that offers a mix of UFC Fight Nights and pay-per-view events. The service is only $5 per month or $50 per year, whichever you prefer. Either way, there are no contracts and you'll be free to cancel whenever you want. The regular UFC events on ESPN+ will be covered by this fee, but PPV events will cost an additional price per event. This is similar to what you would have experienced with cable PPV options. Other available sports include college sports, Golf, MLS, and much more. You can stream on most devices including Roku, mobile devices, and more.
Sling TV offers three packages, but it's Sling Orange that you'll want if you want to save the most money. For $30 per month, you'll get 30 channels including ESPN and ESPN2. Sling actually offers a wide range of add-on channels, as well. This allows you to increase your channel count at a price that's affordable to you. An on-demand library is included. A cloud-DVR can be added for a small fee. You'll be able to watch UFC online with AirTV, mobile devices, Chromecast, Roku, Amazon Fire TV, and more.
Using Streaming Services to Watch UFC Online Without Cable
Cutting the cord is one of the easiest things you can do, yet it causes some people plenty of anxiety. Most everyone can agree that no one wants to pay the high prices that the average cable company expects. Still, that doesn't mean you want to miss out on all of the popular TV, sporting events, news, and movies that come with cable.
So, what do you do? You find a streaming service that offers the package you want, and you save money without sacrificing the content you enjoy. It's really that simple.
Services like Sling TV or Hulu Live give you a channel lineup like you'd find with cable. The difference is that the package you receive won't be filled with channels that you don't watch. More importantly, you don't have to pay for those channels. You get a smaller package but the channels you do have are ones you're more likely to watch. They also give you more ways to watch TV and they won't force you into a contract.
With that in mind, here are some of the benefits of streaming over cable:
Money – If you want to save money, switching to streaming is your best option. While cable prices continue to soar and often average over $100 per month, streaming can help you cut that price in half. The average streaming package for a multi-channel lineup is around $50 per month. Some services charge less than that. Any way you look at it, there's money you can be saving with streaming.
No Contracts – When you sign up to cable, you get some promotional pricing that usually ties you into a package for a set amount of time. Sometimes you can cancel, and nothing will happen, but occasionally canceling early equals extra fees on your end. This doesn't happen with streaming services because none of them require contracts. You're always free to cancel whenever you want.
Free Trials – Not all services offer free trials, but most of the ones you will read about here, do. More importantly, cable companies never offer them. This gives you a chance to try a streaming service (or two) until you find the one that will work best for you. If you don't like one, you can cancel and move on to the next.
No Hidden Fees – With cable, it's often important to find out the actual bottom line. Your package will cost a set amount. From there, you pay a box rental fee for your cable box. If you have a DVR, that could also cost you more money. These fees ramp up and continue costing you money until your package price feels outrageous. With streaming, you pay for your package. If it comes with a DVR, you won't be charged any additional fees. There aren't any equipment rental fees either, as there is no equipment to rent. You'll be able to stream on Roku, Chromecast, mobile devices, computers, and many other options. These are yours to own once you buy them and the streaming service won't have anything to do with them.
These are just some of the perks that come with streaming. Basically, you get the ability to spend less money while getting more live and on-demand content that you'll actually want to watch.
Now it's time to look at the services that you can use to watch UFC online without cable.
Watch UFC Online without Cable on ESPN+
ESPN+ is a standalone streaming service owned by ESPN that allows you to watch sports on the cheap. Even if you have a service that offers ESPN, ESPN+ is its own service and would require a separate subscription. Packages start at $5 per month, but a $50 annual subscription is also available. You'll be able to watch UFC Fight Nights online with ESPN+. It's also the only place that will offer UFC PPVs, though those will require an extra fee. Here are some ESPN+ highlights:
If you're on a budget and want more sports in your life, ESPN+ is a great option. You'll get all kinds of sporting events, including the occasional UFC Fight Night. ESPN+ also is the exclusive home to UFC PPV events, so at the very least, this is the way to purchase those events, whether you want to be a subscriber of ESPN+ or not. There are no contracts, so you're free to cancel at any point. Otherwise, you can stream on most devices, so you'll be able to watch sports wherever you go!
Our ESPN+ review can tell you more.
Watch UFC Live Streaming on Hulu with Live TV
Hulu with Live TV also offers ESPN and ESPN2, along with a host of other channels. This package offers over 60 channels for $64.99 per month. You'll get a mix of local channels (in most areas), cable channels, news, sports, and more. You can watch UFC streaming through Hulu, or you can use the WatchESPN app. Hulu's on-demand service is even included at no additional charge. You can stream UFC online with Roku, Apple TV, mobile devices, and other streaming devices.
Hulu Live is one of the best options if you're interested in local channels. You'll find access to more local content with Hulu Live than you will other services. There are also plenty of great cable channels included, too. Add that to the full Hulu on-demand service, which is included, and most people will have something to watch no matter what time it is.
Our Hulu with Live TV review can tell you more.
Stream UFC Events on Sling TV
Sling TV offers three package options, but the cheapest in the bunch is Sling Orange. This package offers 30+ channels for $30 per month. ESPN and ESPN2 are included in the package. Your package also offers the chance to add other channels for a small fee. An on-demand library is included, too. Here are some added details on Sling TV:
Sling TV is the best way to stream ESPN and the UFC live stream if you're concerned about price. This will give you all available UFC events on ESPN and ESPN2 for the cheapest price in streaming. You'll be able to design your own package by adding additional channels. There's also plenty of on-demand options included. Best of all, as there is no contract, you're free to cancel any time.
You can find out more in our Sling TV review.
Watch UFC Online without Cable on DIRECTV STREAM
DIRECTV STREAM is similar to many of the other services we've already discussed. There are multiple packages to choose from and ESPN is available in all of them. The main difference here is the package size and price. The base package is $64.99 per month for 40+ channels. Larger packages tend to be priced more in line with cable packages, so this won't work for some people. The base package does include ESPN, HBO, and several other popular channels. Here's more on AT&T TV NOW:
DIRECTV STREAM starts you off with a package that's similar in price to other services, but the higher tier packages will cost you more. You might think of this as a luxury streaming service, in that it offers higher prices. Unfortunately, the benefits are pretty similar to other services, no matter their cost. With that in mind, if you're looking for a budget option, DIRECTV likely won't work for you. That said, a weeklong free trial is available if you want to give AT&T TV Now a shot.
You can find more information in our DIRECTV NOW review.
Watch the UFC Live Stream with YouTube TV
YouTube TV is one more way that you can watch UFC online with ESPN and ESPN2. This package includes 70+ channels for $50 per month. They also offer you an unlimited cloud-based DVR, access to TV Everywhere apps, and local channels in most areas. You can stream on most devices including Apple TV, Fire TV, Roku, Chromecast, mobile devices, and more. Here's some more details for YouTube TV:
YouTube TV is going to work for a lot of people. They offer a great mobile app, so streaming on the go is easier than ever. 70+ channels are available, in addition to an on-demand library and a cloud-DVR with unlimited space. If you share your account within your family, you can make user profiles and stream on three devices at the same time.
Our YouTube TV review has more details.
Wrapping Up
As you can see, it's not hard to watch UFC online without cable. ESPN is available through most streaming services and ESPN+ is an inexpensive add-on that will give you additional UFC streaming coverage. Streaming is the cheapest way to watch the shows you love without cable. It's completely legal and with no contracts, you're free to cancel when you want.
That should answer your questions about how to watch UFC online. If you still aren't sure about something, you can leave your questions in the comments. And for die hard MMA fans, you might want to check out our guide to watch Bellator online.
Looking for a specific UFC Event? Check the UFC schedule for more details.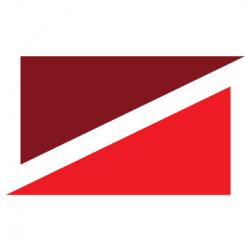 Latest posts by Helen Back
(see all)