Philo is a great service for people who like to watch live TV and want more channels than FrndlyTV but don't want or need anything as expensive as the $70/mo full cable replacement systems.
In a hurry? Philo gives you 60+ channels, some of which are among cable's most popular, for just $25/mo. That's a small price to pay for what most people would have once considered (minus local stations) a full cable package including Comedy Central, TV Land, A&E, MTV, GSN, Hallmark, Nickelodeon, Discovery, History, Animal Planet. Food Network, HGTV, Bloomberg, and BBC World News.
But you don't want to start your money-saving Philo odyssey by shelling out $50-100 on a new device because Philo doesn't work on any of yours. Which devices does Philo support, anyway?
Devices
Philo actually rates pretty well with regard to devices, considering the price. It supports some streaming platforms that services three times its price don't.
It doesn't support anything fancy, like video game consoles, smart home hubs, or VR systems. But it's got all the major players, plus a few, like Fire tablets, that are notably missing from other providers.
Set-Top Boxes and Accessories
Amazon Fire TV, all models
Android TV 5.0 or higher (Google-certified, officially Play Store-approved)
Apple TV, 4th generation or later
Chromecast, 2nd generation or later (firmware 1.42 or higher)
Roku, all current models.
Mobile
Amazon Fire tablet, OS 5.0 or higher
Android, OS 5.0 or higher
iPhone and iPad, iOS 14.0 or higher
Web browsers
Philo Device Alternatives
How does Philo's device support stack up against other live TV streaming services?
DIRECTV STREAM: Pretty well. DIRECTV STREAM's big thing is its proprietary streaming device, which costs more that just about any other streaming device but does make for a tidy package. One major advantage of Philo is that it supports Android TV devices but it doesn't support Samsung smart TVs. (DIRECTV STREAM Devices)
FuboTV: Supports more smart TVs and the Xbox gaming system. It integrates with Alexa and other smart home doodads. (FuboTV Devices)
Hulu + Live TV: Hulu provides the best device support in the industry. It is particularly appealing to gamers with its broad support for video game consoles. (Hulu + Live TV Devices)
Sling TV: Sling is almost as good as Hulu for broadest device support, only really missing support for the PlayStation. It's got support for a number of oddballs like Portal TV, Xfinity, Cox Contour, TiVo Stream, Oculus, Evoca, and more. Sling will also give you a great deal on a Sling-optimized (but not exclusive) AirTV if you prepay. (Sling TV Devices)
Vidgo: Provides slightly worse support. Philo is a bit more specific in exactly which devices and operating systems it requires, but the basic list is roughly equivalent. (Vidgo Devices)
YouTube TV: YouTube TV provides excellent device support including smart TVs and PlayStation and Xbox gaming systems.
Wrapping Up
Philo is ultimately somewhere in the middle in terms of device support. If having a really wide selection of devices that support your service is a deal-breaker for you, you would probably be better served by Sling TV or Hulu + Live TV.
Otherwise, Philo certainly has the basics covered, and chances are you already have a device that can stream it. If nothing else, the device you're reading this article from!
Ditch "Big Cable" Now – 3 Simple Steps to Cut the Cord
Pick the right streaming service
Get the content you deserve with the best VPN.
Supercharge your internet provider
That's it — you'll save money, take back control, and enjoy TV more!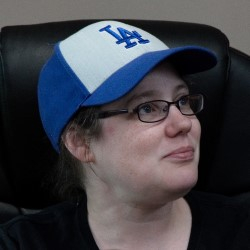 Latest posts by Alanna Baker
(see all)