If you were a fan of PlayStation Vue, you aren't alone. We were sad when it ended. But fans have options. Read on to find what happened and all you need to know to replace it.
In a hurry? If you just want to start streaming live TV and don't want to dive into details or history, these streaming services should make you happy:
Hulu + Live TV: In addition to its outstanding on-demand streaming and 85+ live channels, you can use your PlayStation to watch live TV — even with the PS3. Try one month for $69.99.
FuboTV: Although it doesn't work with any PlayStation devices, its 110+ channels are hard to beat — especially for sports fans. Fubo allows you to try out its service with a free trial.
What Happened to PlayStation Vue?
PlayStation Vue used to be one of the best general streaming services around. But in late 2019, it shut down. Up to that point, it had been steadily building its offerings but ultimately, it wasn't enough.
The exact reason for its failure is not known. One well-known problem with the service was its name. It was called PlayStation Vue and so people assumed it was only for PlayStation. But that wasn't true. As early as 2015, it supported the Amazon Fire TV and Chromecast. Roku devices as well as iOS and Android were also supported.
PlayStation Vue sure was the go-to service for PlayStation users. That's because few streaming services have supported the console at the time. Things are a little better now.
What PlayStation Vue Was
PlayStation Vue was an online live TV streaming service — much like FuboTV or Hulu + Live TV. It aimed to provide an alternative to cable or satellite plans, which continue to be expensive and limited. Vue offered a similar experience to cable — with a wide selection of channels.
It offered four plans ranging in price from $44.99/mo up to $79.99/mo, which included a broad selection of channels spanning sports, entertainment, and family content. These also included local network affiliates in most areas.
All the plans came with unlimited cloud DVR for 28 days and the ability to stream on up to 5 devices at once.
Basically, PS Vue was a total cable TV replacement that gave customers the channels you know and love, without the outrageous cost and long-term commitment of a cable provider. Since its start in 2015, it has consistently ranked high in customer satisfaction scores.
PlayStation Vue Alternatives
People looking for a replacement for PlayStation Vue will fall into two categories. There are those who just want a comparable streaming service. There are a few who fit this bill.
But there are also those who want a streaming service that will run on their PlayStation. The options here are more limited.
Hulu + Live TV Supports the PlayStation
Hulu + Live TV is our choice to replace PlayStation Vue. It is the only major streaming service with full support of PlayStation consoles. You can even stream on PS3 (although you are limited to on-demand content). Other services like YouTube TV offer more limited support.
Hulu + Live TV Plan Price: $69.99/mo
Channels: 85+
Simultaneous Screens: 2
Cloud DVR Storage: Unlimited (9 month storage)
Hulu Live provides you with the standard Hulu on-demand library in addition to 85+ live channels. These include a good selection of sports, entertainment, and children's programming. You also get access to local channels and even some regional sports networks.
And Hulu + Live TV isn't just a good replacement because of its support PlayStation consoles. It also supports most other devices including iOS and Android mobile devices, Samsung smart TVs, and Amazon Fire TV, and Roku devices.
See our full Hulu + Live TV review for more.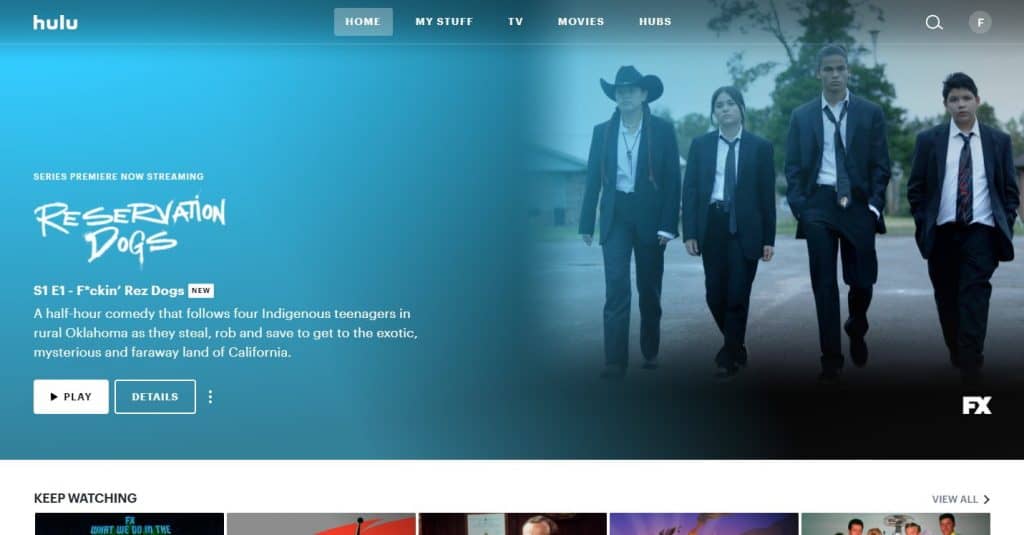 FuboTV Is Great for Sports Fans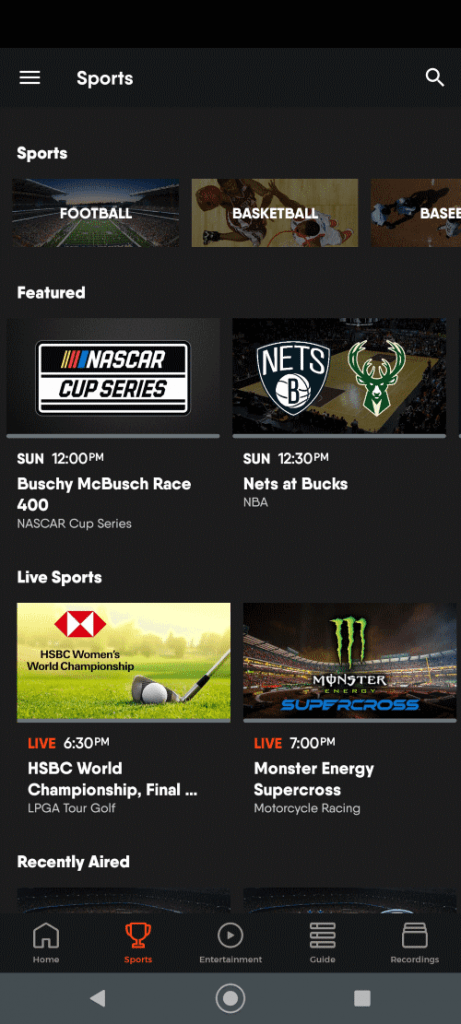 Unfortunately, FuboTV does not offer support for the PlayStation. But if you use a different device and simply want a comparable service to PlayStation Vue, FuboTV is an excellent choice.
FuboTV Starter Plan Price: $74.99/mo
Intro Deal: Fubo allows you to try out its service with a free trial.
Channels: 110+
Simultaneous Screens: 10
Cloud DVR Storage: 1000 hours.
FuboTV offers over 110 channels including 35+ that are focused on sports. But they also offer great support for local channels including less common ones like The CW and UniMas.
More, there are 13 news and information channels, along with many familiar cable channels like Animal Planet, Comedy Central, Discovery, Disney, Hallmark, HGTV, Nickelodeon, TLC, and lots more.
You can use FuboTV on the vast majority of devices and smart TVs. They even support the Xbox.
See our full FuboTV review to learn more.
Sling TV Is a Good Low-Cost Option
Like FuboTV, Sling TV does not support the PlayStation device. But it's an excellent streaming service that is more customizable than any of its competitors. So, you can use it to create exactly the service you want.
The Sling Orange + Blue plan combo comes with 50+ channels, including the local NBC and FOX affiliates in most areas. These include the usual cable favorites like Cartoon Network, Comedy Central, Discovery, HGTV, Lifetime, SyFy, TBS, and more. And they offer a good selection of sports channels like FS1 and NFL Network.
Sling TV supports more or less the same devices that FuboTV does. But it also supports the Oculus VR device, which may appeal to gamers.
Here's the full Sling TV review.
On-Demand Alternatives
The big players in on-demand streaming all support the PlayStation:
Amazon Prime: supports PS3 with up to HD video quality and later versions up to Ultra HD.
Hulu: Unsurprisingly, the on-demand Hulu streaming service supports the same PlayStation devices as their live TV service.
Netflix: supports PS3 and beyond but provides no specific information.
Channel Lineup Comparison
In the following lists, the channels provided by FuboTV (F), Hulu + Live TV (H), and Sling TV (S) are indicated with the appropriate letter. Note that most of the missing channels are available from FuboTV and Sling TV via reasonably priced add-ons. Also, some of these channels (eg, Cheddar Business) no longer exist.
Access
PlayStation's base, Access, plan included the following:
ABC (F,H)
CBS (F,H)
FOX (F, H, S)
NBC (F, H, S)
MyNetworkTV (F, H)
Telemundo (F, H)
AMC (F, H, S)
Animal Planet (F, H)
BBC America (F, S)
Bravo (F, H, S)
Cartoon Network (H, S)
Cheddar Business
CNBC (F, H)
CNN (H, S)
Cozi TV (F, H)
Discovery (F, H, S)
Disney (F, H, S)
Disney Jr (F, H)
Disney XD (F, H)
E! (F, H, S)
ESPN (F, H, S)
ESPN2 (F, H, S)
Food Network (F, H, S)
FOX Business (F, H)
FOX News (F, H, S)
Freeform (F, H, S)
FS1 (F, H, S)
FS2 (F, H)
FX (F, H, S)
FXX (F, H)
HGTV (F, H, S)
HLN (H, S)
Investigation Discovery (F, H, S)
MSNBC (F, H, S)
National Geographic (F, H, S)
NBCSN (F, H, S)
OWN (F)
Oxygen (F, H)
PlayStation Emerging Filmmakers Program
Sci
Spotlight
StartTV (H)
SyFy (F, H, S)
TBS (H, S)
TLC (F, H, S)
TNT (H, S)
Travel Channel (F, H, S)
TruTV (H, S)
USA (F, H, S)
WE TV (F).
Core
The Core plan took everything in the Access plan and added the following:
Elite
The Elite plan included everything in Access and Core, plus:
BabyTV
Boomerang (H, S)
Cheddar News (F, H, S)
CNBC World
Discovery Family
Discovery Life
FOX Deportes
Ultra
Ultra included everything in the previous three packages, and added 2 premium channels:
Wrapping Up
In its day, PlayStation Vue was an excellent live TV streaming service. Like many in the industry, we were sad to see it go. But there are many options that have built on and improved what it had to offer.
The best overall replacement for it is Hulu + Live TV. But if you don't plan to stream on a PlayStation, and if you are a sports fan, you should really check out FuboTV.
Ditch "Big Cable" Now – 3 Simple Steps to Cut the Cord
Pick the right streaming service
Get the content you deserve with the best VPN.
Supercharge your internet provider
That's it — you'll save money, take back control, and enjoy TV more!
Page Updates
▼
▲
Image changes. More links. Small layout changes.

Added buttons for streaming services. Mentioned offers. Changed a few bits of content.

Image changes. Added useful links.

Put related links. Pricing updates. Various changes to content.

Added more info about plans. Updated some sub-sections. Updated some section headings. Put related links.

Changed some content in main section.
Latest posts by Frank Moraes
(see all)