There's a lot more to Brazilian soccer than Brasileirão Série A. And you can watch it all with Sling TV. Read on to learn how.
In a hurry? Watch the best of Brazilian TV including most soccer matches with the Brasil Máximo + Globoplay plan for only $30/mo. Get 50% off your first month when you sign up now!
We all know that Série A is a top-level soccer organization featuring the very best players in the world. But the most exciting soccer is not always found in the top leagues and events. And as a soccer-loving country, Brazil offers a lot more soccer to watch.
Read on to learn what you can watch and how you can watch it with Sling TV.
Soccer in Brazil
Most of the Brazilian soccer offerings from Sling TV come from Premiere, which offers the following leagues and events:
Campeonato Brasileiro Série A: Brazil's top soccer league with many of the top teams in the world.
Campeonato Brasileiro Série B: The second tier of Brazilian soccer but much like AAA baseball, not that different from the top league.
Copa do Brasil: Yearly knock-out championship featuring 92 teams from all over Brazil.
Campeonato Paulista: Top league in São Paulo.
Campeonato Mineiro: Soccer league for the state of Minas Gerais. It's dominated by Atlético Mineiro.
Campeonato Gaúcho: State soccer leagues for Rio Grande do Sul. Grêmio and Internacional play in this league.
Campeonato Pernambucano: Yearly soccer championship in the state of Pernambuco. It's a lower-level event but often very exciting.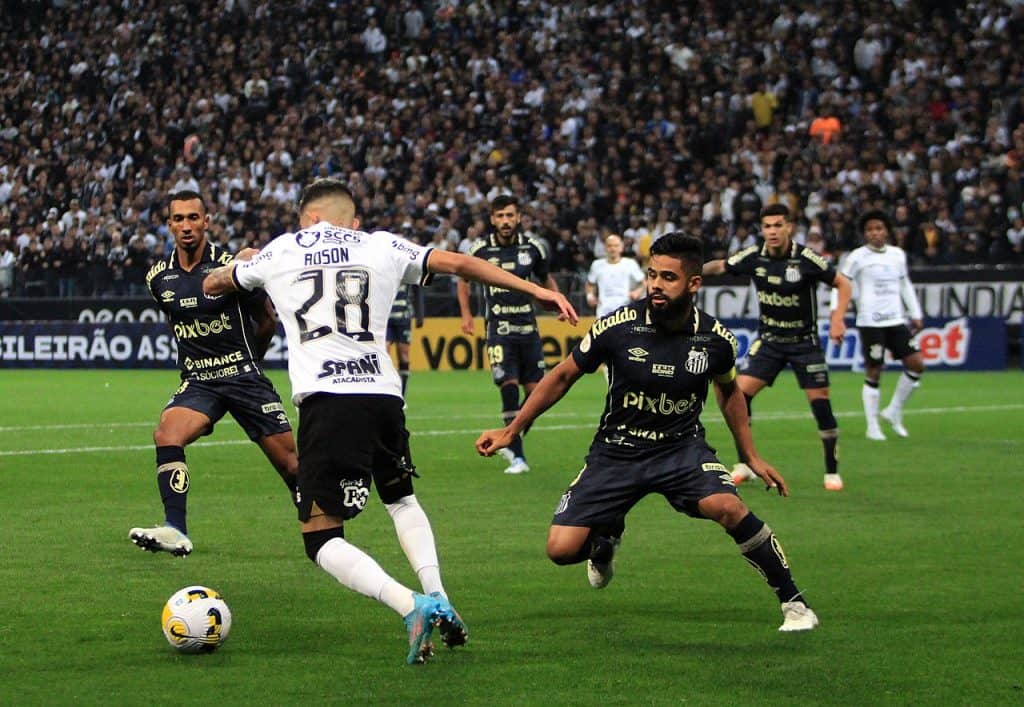 Superpower Your Sports Streaming With a VPN

For the sake of privacy, security, and access, you should be using a VPN. They are low-cost and easy to use. We've been using them for years and our top pick is ExpressVPN. Other brands worth checking out include Hotspot Shield and CyberGhost.
Streaming Brazilian Soccer on Sling TV
Sling TV offers some great options for subscribers who are interested in Brazilian TV. And there is a lot of soccer broadcast in the country. However, the home of Brazilian soccer is Premiere TV.
Sling TV offers two options for getting Premiere TV. These are:
Brasil Máximo + Globoplay: Also provides BabyTV, Globo, Record TV, and Sistema Brasileiro de Televisão (SBT). You can watch on 3 screens simultaneous, which may be helpful given many matches air at the same time. The plan costs $30/mo.
Brasil Máximo + Globoplay + Sling Orange & Blue: This is the same plan as above, but it adds on Sling's base plan with 50+ US-based channels. These include AMC, Comedy Central, Disney Channel, ESPN, FS1, Fox, NBC, NFL Network, TBS, and TNT. It also comes with a 50-hour cloud DVR. You get all that for $75/mo.
Sling TV was the first live TV streaming service so it has lots of advantages over the others in the industry. But probably its greatest aspect is that it offers the closest to what we will ever see a la carte channel selection. Sling provides more choices than any other service.
Sling also provides apps for most streaming devices. This includes Amazon Fire TV, Android, Apple TV, Chromecast, iOS, Roku, and web browsers. smart TVs from LG, Samsung, and Vizio are also supported. So are gaming systems Xbox and Oculus.
Wrapping Up
If you care about soccer in Brazil, Sling TV is the way to go. For one thing, you won't spend much money. But it also provides the only way to watch many of the smaller matches. Sign up now!
See Also
Image cropped from The Brazilian team trains at the Dobson Ville Stadium by ABr under CC BY 3.0 br.
Page Updates
▼
▲
Added sub-section. Added links. Pricing updates.
Latest posts by Frank Moraes
(see all)