Get your cricketing gear ready and mark your calendars because IPL 2023 is just around the corner! This year's T20 cricket tournament promises to be bigger and better than ever before.
And the best part? You don't have to travel to India to catch all the action — thanks to Sling TV, you can stream every match live and on-demand from the comfort of your own couch. So sit back, relax, and get ready to witness the T20 cricket event of the year!
In a hurry? Willow TV has the entire IPL season, start to finish, for as low as $5/mo — but only if you subscribe through Sling TV. Save 50% on your first month of Sling TV.
If you're new to cricket, the T20 format (one of three versions of the game currently widely played) isn't a bad place to start. Matches typically last around 3 hours, as opposed to Test matches, which can go on for days, or One-Day International (ODI) games, which can go literally all day.
And there's no T20 league more popular than the Indian Premier League (IPL). The most-watched cricket league in the world, it was started in 2007 by the BCCI (Board of Control for Cricket in India). The league season consists of 70 matches over two months in the spring.
All 70 matches IPL 2023 are on Willow TV. And Sling TV has the best deal on Willow.
IPL 2023 Overview
Cricket is the most popular sport in India, so the IPL is not unlike their NFL, though with a much shorter season and smaller pool of teams. But the two-month series is very much a national pastime: carefully followed, hotly debated, and widely watched. Top cricketers have legions of fans and are treated like rock stars.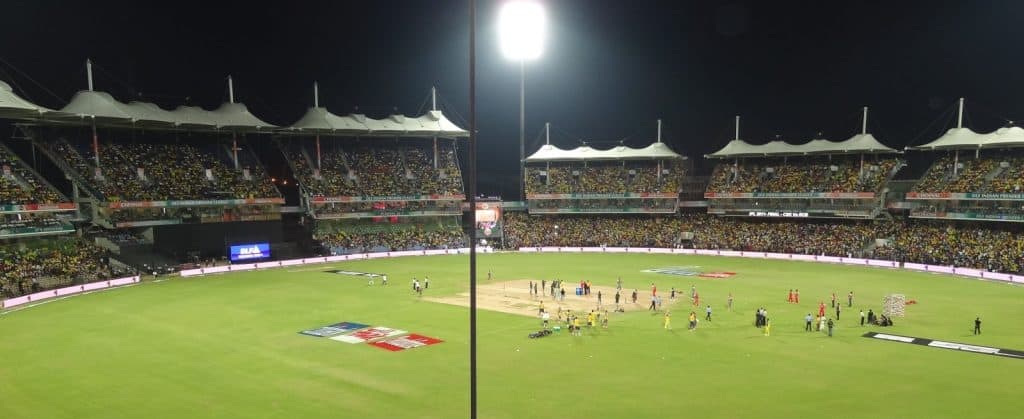 The IPL is made up of ten teams. Here they are, with team captains:
Chennai Super Kings (CSK) – MS Dhoni
Delhi Capitals (DC) – David Warner
Gujarat Titans (GT) – Hardik Pandya
Kolkata Knight Riders (KKR) – Nitish Rana
Lucknow Super Giants (LSG) – KL Rahul
Mumbai Indians (MI) – Rohit Sharma
Punjab Kings (PBKS) – Shikhar Dhawan
Rajasthan Royals (RR) – Sanju Samson
Royal Challengers Bangalore (RCB) – Faf du Plessis
Sunrisers Hyderabad (SRH) – Aiden Markram
The schedule is packed, with at least one game per day, and two each on Saturday and Sunday. At the end of the two months, the top four teams according to the points table standings duke it out in three playoff fixtures to determine the season's IPL 2023 Champion. You can find a complete schedule with matches and times at the bottom of the page.
Watch IPL 2023 on Sling TV
Willow TV is your one-stop shop for cricket in the US. Nowhere else comes close. The Willow Cricket Mini package includes Willow HD and Willow Xtra and carries all the IPL matches for just $10/mo. If you know you're up for cricket all year long, you can double down on an annual plan and only pay half that ($60 total, or $5/mo). Or, if you're just into the IPL, you can subscribe monthly, with your first month merely $7.
That's all fine, but man does not live by cricket alone. If you want around 40 popular channels like Food Network, FX, TNT, Discovery, Disney, ESPN, or HGTV, plus thousands of hours of on-demand titles, you'd be seriously missing out to not pick up a Sling Orange or Blue subscription ($40.00/mo for either one) or live large and grab them both for $55.00/mo. And if you go that route, Willow TV is just a $5/mo add-on.
IPL 2023 Schedule
Here's an overview of the 2023 IPL schedule. Remember, every fixture is on Willow TV.
Matches 1-70 – Fri Mar 31 through Sun May 21
Playoff Qualifier 1: Date TBD
Playoff Eliminator: Date TBD
Playoff Qualifier 2: Date TBD
Playoff Final: Sun May 28
You can visit our 2023 IPL Schedule guide for a complete schedule of all matches.
Wrapping Up
So whether its Jos Buttler and RR vs PBKS or Andre Russell with KKR vs RCB, you've got innings and live scores within arm's reach 24/7 with Willow TV on Sling TV. This is the most exciting bowling action since the World Cup back in November. Sign up today!
Page Updates
▼
▲
Added a few links. Various changes. Cleaned up list.

Added table of contents. Linking.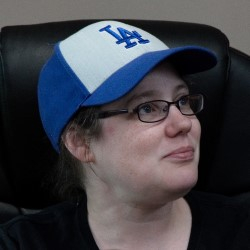 Latest posts by Alanna Baker
(see all)