Combine the skill, strategy, and athleticism of lacrosse with the youth, energy, and fierce competitive spirit of NCAA Division I sports and you have the 2023 NCAA Lacrosse Championships. Full of dynamic, fast-paced action that's sure to make for an exciting tournament, you can watch it all for less — the least! — with Sling TV.
In a hurry? All the college lacrosse tournament fun is happening on the ESPN channels: ESPN, ESPN2, and ESPNU. And you can get all those channels and more for just $51/mo with Sling Orange + Sports Extra. Save 50% on your first month of Sling TV.
If you've never watched it, you may think lacrosse is boring. But the first round of the Division I NCAA Men's Lacrosse Championship featured comebacks, upsets, nail-biters, and overtime. Maryland, the defending champions, are out, so it's anyone's guess who will emerge from Philadelphia's Lincoln Financial Field as the new national champs.
Meanwhile, the women are down to their Final Four with four out of five of the top seeds headed to WakeMed Soccer Park in Cary, North Carolina for the final three matchups. The Pioneers will have to get past the top-seeded Wildcats to continue their undefeated season, while top scorers Olivia Adamson of Syracuse and Belle Smith of Boston go head-to-head.
All you have to do to see how it all turns out is sign up for Sling Orange for $40.00/mo, which includes ESPN and ESPN2 along with 30+ other popular channels. Then add on the Sports Extra for $11/mo, which will give you ESPNU. Save 50% on Sling TV now!
2023 NCAA Lacrosse Championships' Schedules
Here's a schedule of the remaining matches in the NCAA tournaments.
Division I Men's Lacrosse Tournament
The Men's Quarterfinals on May 20th will be played at Tom & Mary Casey Stadium in Albany, New York. The Quarterfinals on the 21st will be held at the Navy Marine Corps Memorial Stadium in Annapolis, MD. Both Quarterfinals will air on ESPNU.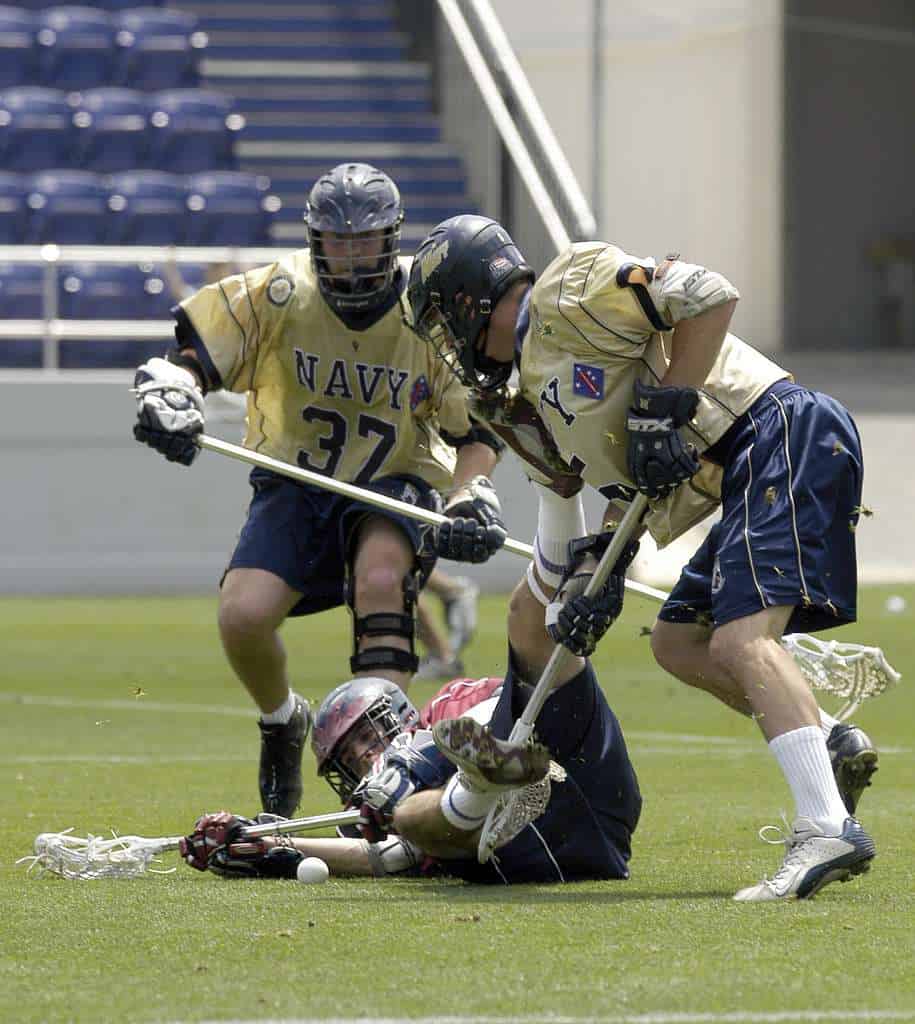 Wed May 10: (Play-in) Delaware vs Marist
First Round
Sat May 13: Richmond vs Virginia
Sat May 13: Utah vs Notre Dame
Sat May 13: Yale vs Georgetown
Sat May 13: Army vs Maryland
Sat May 14: Bryant vs Johns Hopkins
Sat May 14: Michigan vs Cornell
Sat May 14: Delaware vs Duke
Sat May 14: Princeton vs Penn State
Quarterfinal Games
Saturday May 20 : Virginia vs Georgetown (ESPNU)
Saturday May 20 : Duke vs Michigan (ESPNU)
Sunday May 21 : Penn State vs Army West Point (ESPNU)
Sunday May 21 : Johns Hopkins vs Notre Dame (ESPNU)
Semifinals and Final
Saturday May 27 TBA: Semifinal 1 (ESPN2)
Saturday May 27 TBA: Semifinal 2 (ESPN2)
Monday May 29 : Men's National Championship Game (ESPN)
Division I Women's Lacrosse Tournament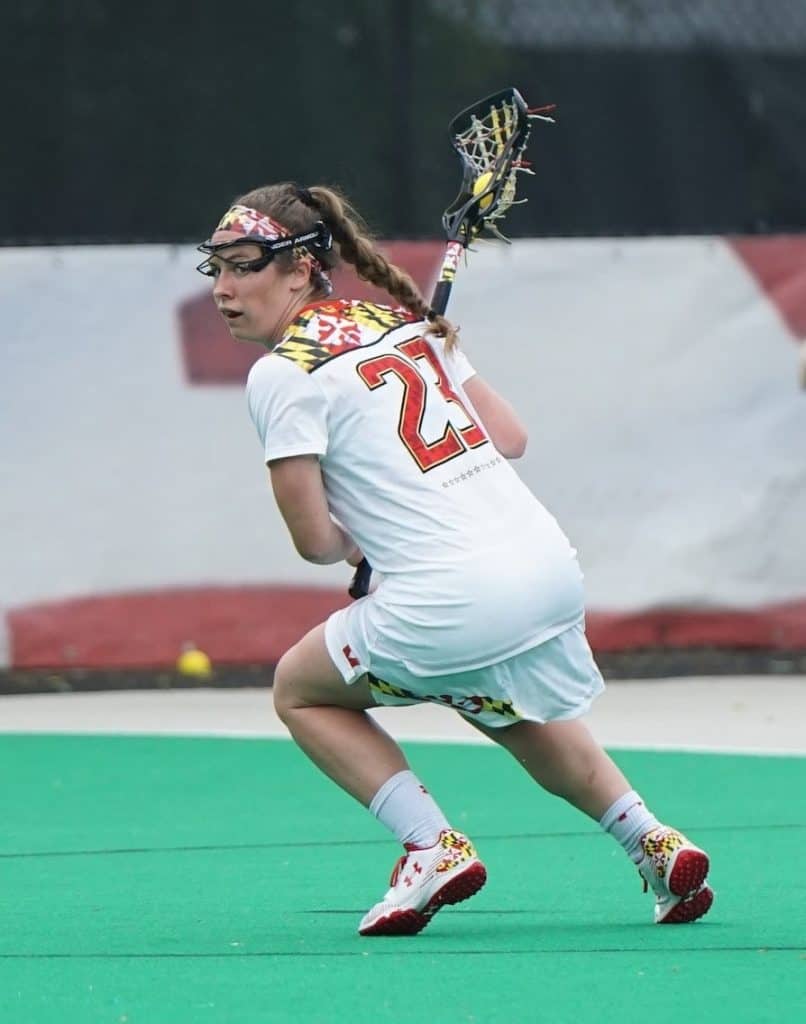 First Round: Friday, May 12
UConn vs Penn
Massachusetts vs Johns Hopkins
Fairfield vs Loyola Maryland
Jacksonville vs Florida
Drexel vs Maryland
Mercer vs Notre Dame
UAlbany vs Virginia
Army vs James Madison
Sacred Heart vs North Carolina
Central Michigan vs Michigan
Southern California vs Denver
Fri May 12: Marquette vs Richmond
Penn State vs Stony Brook
Second Round: Sunday, May 14
Notre Dame vs Florida
Michigan vs Northwestern
Maryland vs James Madison
UAlbany vs Denver
Richmond vs North Carolina
Penn vs Boston College
Sony Brook vs Loyola Maryland
Johns Hopkins vs Syracuse
Quarterfinal Games: Thursday, May 18
James Madison vs Syracuse
Denver vs North Carolina
Notre Dame vs Boston College
Loyola Maryland vs Northwestern
Semifinals and Final
Friday May 26 : Northwestern vs Denver (Semifinal) (ESPNU)
Friday May 26 : Syracuse vs Boston College (Semifinal) (ESPNU)
Sunday May 28 : Women's National Championship Game (ESPN)
2023 NCAA Lacrosse Team Recaps
DI Men's Lacrosse Quarter Finalists
Virginia Cavaliers: #2 Virginia wants to regain its title after losing it to Maryland last year.
Georgetown Hoyas: #7 Georgetown defeated the Bulldogs, but now they face #2 Virginia.
Duke Blue Devils: #1 Duke was almost upset by Delaware's Blue Hens, but squeaked by 12-11.
Michigan Wolverines: The Wolverines went into overtime to take down #8 Cornell — look out, Duke.
Penn State Nittany Lions: #5 Penn State proved Nittany Lions are mightier than Tigers.
Army Black Knights: The Army knocked out the defending champions to go up against Penn State.
Johns Hopkins Blue Jays: Fifteen straight goals carried the Jays to a 22-8 win over Bryant.
Notre Dame Fighting Irish: #3 Irish defeated took out Utah easily, and plan to put the #6 Blue Jays in their place.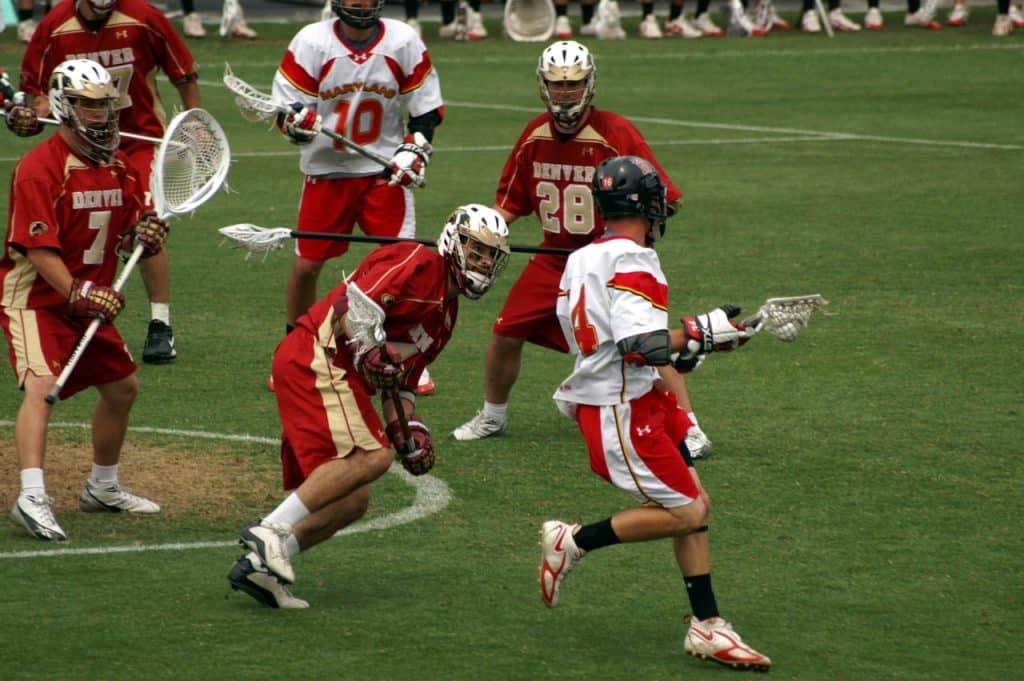 DI Women's Lacrosse Final Four
Northwestern Wildcats: #1 Wildcats narrowly beat the Wolverines in the first round, and decisively sliced up the Greyhounds, thanks in large part to 7 goals from Izzy Scale.
Denver Pioneers: Just beat the reigning champs the Tar Heels to continue their undefeated season. This will be Denver's first ever Final Four.
Syracuse Orange: So far, so good for the #2 Orange, juicing both Johns Hopkins and James Madison to take on the Eagles.
Boston College Eagles: It's the Battle of the ACC when #3 Boston, fresh from their victory over the Irish, goes up against Syracuse.
Wrapping Up
Lacrosse takes the lightning fast pace of basketball, the physicality of hockey, the heroic saves of soccer, the teamwork of football, and the individual expertise of baseball in an action-packed game with a unique flavor all its own. Make sure to sign up for Sling Orange + Sports Extra and check out the next generation of men's and women's lacrosse greats at the 2023 NCAA Lacrosse Championships.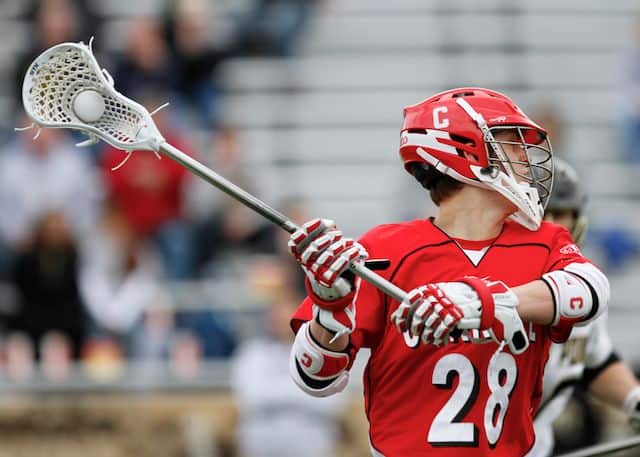 Featured photo: Northwestern Wildcat Aly Josephs (front) and Virginia Cavalier Amy Appelt (behind) at the 2005 NCAA Women's Lacrosse Championship in Annapolis, MD / by dcJohn under CC BY 2.0 via Wikimedia Commons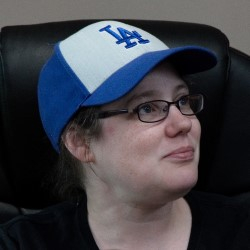 Latest posts by Alanna Baker
(see all)