The 2023-24 NCAA basketball season is on! Get all the information in our NCAA Basketball Guide and Thanksgiving Guide!

And you can follow the whole season with Fubo. Try it free!
The 2023 NCAA Men's Golf Championship regionals finished up for Division I on May 17, meaning that the finals are right around the corner. Don't miss top college golfers from around the country competing for the top collegiate golf honors — you can watch every swing of the finals with Sling Blue + Sports Extra!
In a hurry? The NCAA Men's Golf Championship is being broadcast live May 26-31 on the Golf Channel, which means you'll need the Sports Extra add-on ($11/mo) to Sling Blue ($40.00/mo). Save 50% on your first month of Sling TV.
This year is the 84th NCAA Division I Men's Golf Championship. For the third and last year, it will be played on the Raptor Course at Grayhawk Golf Club in Scottsdale, Arizona.
Previous winners of the National Championship include some pretty famous names in golfing who would go on to win multiple PGA Tours, such as Jack Nicklaus, Hale Irwin, Phil Mickelson, Tiger Woods, and Ben Crenshaw. Nicklaus, Mickelson, Woods, Ryan Moore, and Bryson DeChambeau are the only players to have won the college golf individual championship and the US Amateur in the same year.
NCAA Men's Golf Championship Format
Six regional golf tournaments were hosted by colleges around the country from May 15 to 17. The top five teams from each go on to the finals, plus the top-scoring individual not on one of those teams, making for a total of 156 players — thirty teams and six individuals.
At the finals, the tournament starts off as a stroke play team competition. After 54 holes, the field is cut to the top 15 golf teams and 9 individuals not on one of those 15 teams.
Those 84 participants play 18 more holes of stroke play. The lowest-scoring student-athlete of those 72 holes is the individual champion. Last year's individual champion was Gordon Sargent of Vanderbilt.
The bottom four teams from the last 18 holes of stroke play are cut, and the remaining eight teams continue in a match play playoff to determine the team champion. The 2022 winners of the team title were the Texas Longhorns.
The Golf Channel schedule is:
May 26-28: Individual and team stroke play (first 54 holes)
May 29 : Individual stroke play final round/team stroke play qualifier
May 30 : Team match play quarterfinals
May 30 : Team match play semifinals
May 31 : Team match play finals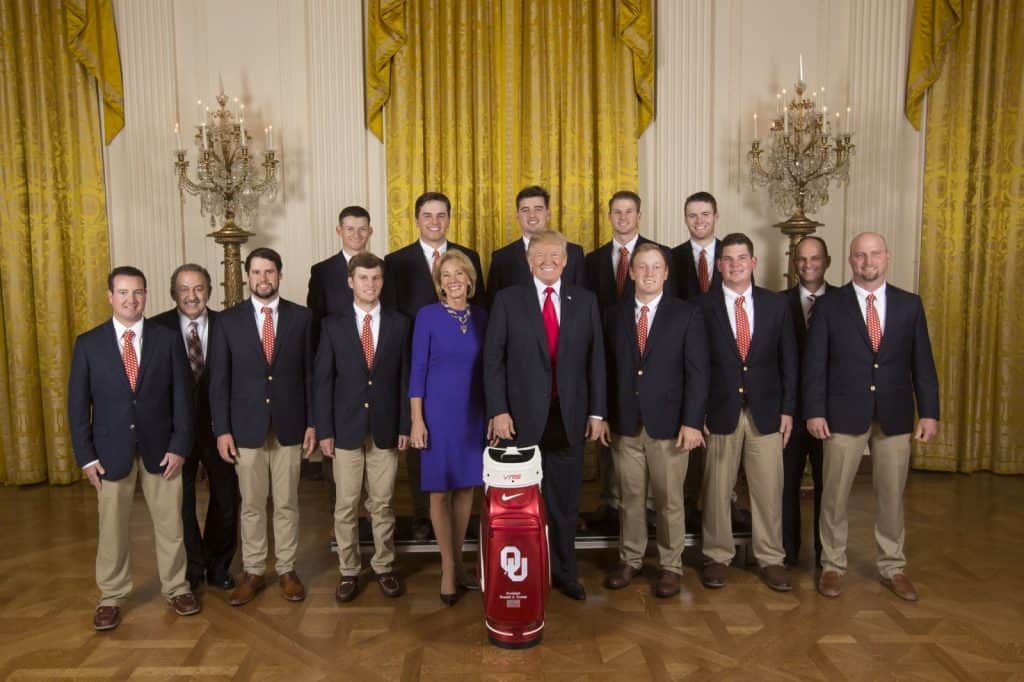 NCAA Men's Golf Championship 2023 Participants
Here are the teams and individuals who qualified for the finals, broken down by region:
Auburn Regional
Hosted by Auburn University.
Teams:
Auburn
Vanderbilt
Chattanooga
Ohio State
Colorado State
Individual: Drew Salyers of Indiana
Bath Regional
Hosted by Michigan State University.
Teams:
Georgia
Illinois
Oregon
Florida
Texas
Individual: Luke O'Neill of Kansas State
Las Vegas Regional
Hosted by University of Nevada, Las Vegas
Teams:
Arizona State
Stanford
Virginia
San Francisco
East Tennessee State
Individual: Jonas Baumgartner, Oklahoma State
Morgan Hill Regional
Hosted by San Jose State University
Teams:
Mississippi State
Brigham Young
Florida State
Baylor
Pepperdine
Individual: Riley Lewis of Loyola Marymount
Norman Regional
Hosted by University of Oklahoma
Teams:
Alabama
Oklahoma
Colorado
Texas Tech
Duke
Individual: Will King of Kansas
Salem Regional
Hosted by Clemson University
Teams:
Georgia Tech
Arkansas
North Carolina
New Mexico
Texas A&M
Individual: Sam Lape of Furman
Wrapping Up
So if you don't want to miss the next big men's golf star on his first major stage, make sure to watch the NCAA Men's Golf Championship. And if want to do it without cable, Sling TV has you covered. Just sign up for Sling Blue with the Sports Extra and you'll be all set! Save 50% on your first month of Sling TV.
FAQ
What are some other NCAA Championships I can watch on Sling TV?
Lots! And we have guides for many of them!
Featured photo: Public domain via Hippopx
Page Updates
▼
▲
Added useful links. Misc changes to content.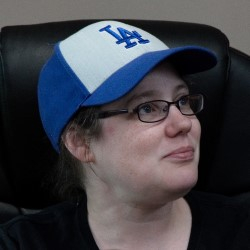 Latest posts by Alanna Baker
(see all)