If you fancy yourself a bit of British soccer, you must know that Sling TV is a simply spiffing way to take in some soccer on the telly. Translation: if you're a fan of the English Premier League, Sling TV is a great way to watch it!
In a hurry? Sling Blue ($40.00/mo) together with Peacock ($4.99/mo) will let you watch all 380 fixtures of the EPL season. It's the cheapest way to stream every game live! Save 50% on your first month of Sling TV.
Sling TV combined with Peacock is basically the only way to be able to watch the entire EPL season live for under $50/mo. Fubo is great if you're cool with spending $70 or more per month for TV. But if you're like the rest of us and looking for smart ways to cut costs, Sling TV is one of the smartest. Here's a breakdown of the top reasons to go with Sling for watching EPL.
Sling TV Is an Unbeatable Value for Premier League
Sling TV starts at just $40.00/mo — half the cost of some bigger streamers. You can add on more channels, but everything beyond $40.00/mo is purely optional. Best of all for EPL fans, USA and NBC (where available) are both in the Sling Blue base plan.
Broad Device Compatibility
Sling TV works on almost any device, from smartphones and tablets to smart TVs and gaming consoles, so you can watch the EPL kick off just about wherever and whenever you want. If it has a screen, you can probably watch Sling on it.
Premium Deals
Sling TV's promotions aren't just money-saving, they're incredibly practical. For instance, you can get a free HD antenna (to supplement your local stations) or Amazon Fire TV device if you prepay two months of Sling TV. Save 50% on your first month of Sling TV.
Extensive Channel Variety
Live sports, breaking news, intense reality, blockbuster movies, nature documentaries, historical profiles, kids favorites — all of these are in the base packages, and you can get more of what you like with add-ons. You'll get access to not just the Premier League, but top-flight leagues from around the world.
Unique Flexibility
What really makes Sling TV stand out among streaming services is how customizable it is. You get the channels you want, and avoid paying for the channels you don't need. You can cancel anytime, and there's never a commitment beyond a month.
How to Watch the English Premier League on Sling TV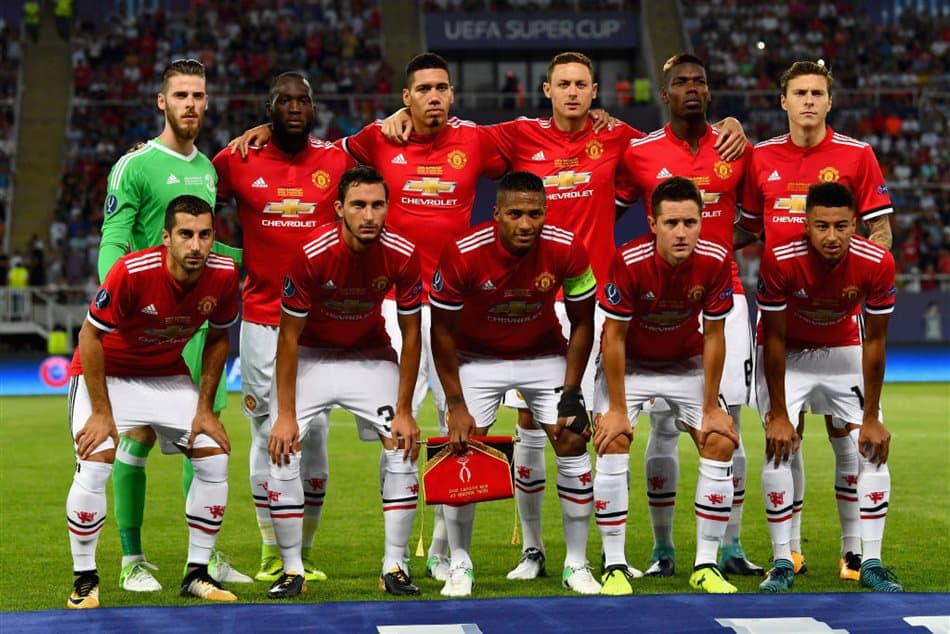 You can find a complete schedule of EPL fixtures in our Premier League Streaming Guide, and more details on how that schedule fits with Sling TV in our Sling TV Premier League Schedule page.
There are ten Premier League games per week, mostly on the weekends. In the US, five of those games are on Peacock, four are on USA Network, and one is on NBC. The one on NBC is either simulcast on Peacock or available immediately after the game is over (the NBC Sports website isn't clear).
The matches on Peacock are exclusively on Peacock. Xfinity, Spectrum, DirecTV, AT&T, Hulu + Live TV — no matter your TV provider, you'll still need Peacock for half the fixtures.
And if you want live TV channels, you do need a TV provider. Peacock is a fine service, with a considerable catalog of series and thousands of movies. But it's almost all on demand. The only live content is sports and occasional special events like the Emmys, the Golden Globes, and the Olympics.
So if you want to watch USA — and the other half of the EPL fixtures — you'll need a TV service. And the cheapest TV service that carries USA is Sling TV.
Wrapping Up
If you were in Britain come matchday, you could just watch the BBC, but, unfortunately, that's not an option for us stateside. So if you're just mad to see if Manchester City really will lift the silverware (that's "take the trophy" to Americans), or if the Arsenal Gunners can still pull ahead, you've got a cost-effective way to watch with Sling TV.
FAQ
Which clubs are in the Premier League this season?
Every season, the bottom three clubs of the League Table (standings) are demoted (or "relegated") to the league right below the Premier League (the English Football League, or EFL), while the three top EFL clubs are promoted to the Premier League. Of the original 12 founding clubs, only 6 have never experienced relegation:
Arsenal (the longest continuous run with 104 seasons to date)
Chelsea
Everton
Liverpool
Manchester United (Man United or Man Utd)
Tottenham Hotspur (Spurs).
Brentford and Brighton & Hove Albion were first promoted 2 and 6 seasons ago, respectively, and have remained in the top flight.
The remaining clubs are:
Aston Villa
AFC Bournemouth
Crystal Palace
Fulham
Leeds United
Leicester City
Manchester City (Man City)
Newcastle United
Nottingham Forest
Southampton
West Ham United
Wolverhampton Wanderers (Wolves)
Burnley, Watford, and Norwich City were the three most recently relegated clubs.
Is there a women's English Premier League?
The highest tier of soccer in England for women is called the Women's Super League (WSL). It consists of twelve teams, and seasons currently go from September to May. Similar to the men's league, the women's teams compete for the Women's FA Cup and FA Women's League Cup. WSL top teams go on to compete in the UEFA Women's Champions League. With five titles, Chelsea has won the most championships, and are the current title-holders.
Does Sling TV have cricket, too?
Yes! American rights to cricket — English included — are mostly held by Willow TV, with some matches (notably the Indian Premier League) on ESPN+. Most fixtures are on Willow exclusively or shared between the two. You can find out more in our guide to the 2023 cricket season (and the top IPL teams plus background on the IPL and a full IPL 2023 schedule) on Sling TV.
How can I stream other soccer leagues without cable?
These guides explain how to watch other soccer leagues:
Page Updates
▼
▲
Added sub-section. Updated some sub-sections. Updated some section headings. Misc changes.

Added new section. Put related links.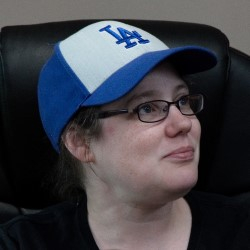 Latest posts by Alanna Baker
(see all)