Disclosure:
Your support helps keep our site running! We earn referral fees for some of the products & services we recommend.
Learn more
Sling and Hulu are both cheaper than cable and are contract-free, meaning that you can cancel anytime. Both have a broad variety of channels and support a range of streaming devices to suit solo or group subscriptions alike.
This Sling TV vs Hulu Live TV comparison will help you decide which online streaming service is better for you as a cable replacement. Or, if you're looking to switch from another streaming provider, or perhaps between Sling and Hulu, you'll also be better informed after reading.
In a hurry? Quit the reading and try these services for yourself. You can try Sling TV for $10 for the first month, with no commitment. You can try the Hulu + Live TV plan free for 7-days alongside it.
Whether you're looking for a way to watch sports online or you just miss being able to flip channels, both Sling TV and Hulu Live provide a mix of sports, general entertainment, news, and even movies.
The following sections help you to compare factors like price, channel lineup, streaming platform features, and overall value. With this information, you should be able to get a better idea of what both services have to offer, and which may be right for you!
Sling vs Hulu + Live TV: At a Glance
Here you'll find a summary of some factors that will make or break your decision to choose Sling TV or Hulu Live. You'll get a quick look at important issues like price, channel availability, special features, and other important bits to consider.
Price and Value
Sling TV starts you off with a cheaper plan, which starts at $35 a month. In comparison, Hulu Live is $64.99 per month. Sling TV offers more options for customization where your channel lineup is concerned, but Hulu Live TV starts you off with more channels, requiring less need for customization.
Channel Selection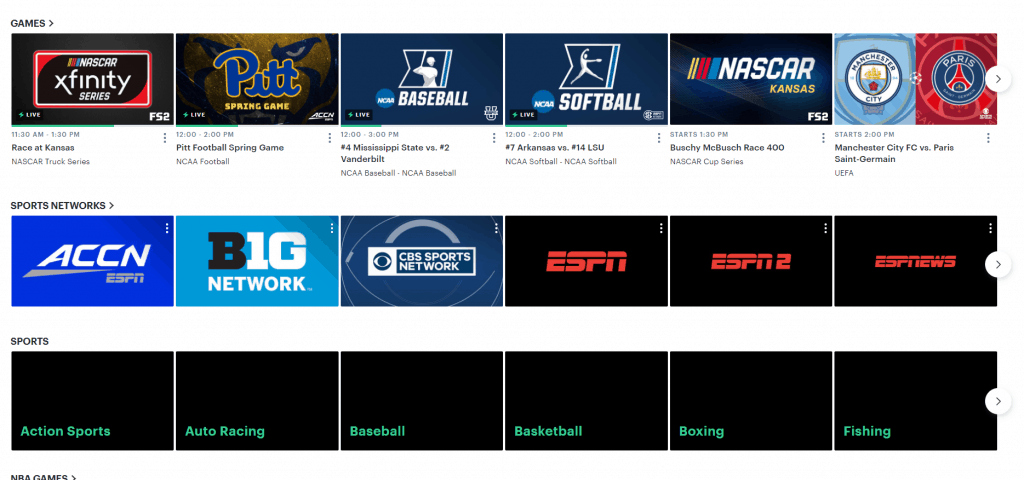 Sling TV offers 30 to 45 channels to start, but when you factor in add-on packages over 100 channel options could end up in your final package. Hulu Live starts you with over 80 channels and gets much higher with upgrade additions.
Sling TV offers more options to customize your package, but Hulu Live starts you off with a larger package, with less need for upgrading.
Features
Sling TV and Hulu Live both allow you to use TV Everywhere apps with your streaming service login. You can stream on multiple devices at the same time, though Hulu Live allows you to upgrade to unlimited simultaneous streaming and Sling TV puts a cap on how many devices you can use at once.
Hulu's on-demand is Hulu's base service ($6.99/mo), which includes an endless amount of on-demand TV, movies, and Hulu Originals. Sling's on-demand library is only available with its live plans.
Some differences come in that Hulu Live allows for user profiles while Sling TV does not. Both services now offer a DVR with 50-hours of space with the choice to upgrade to more.
Device Compatibility
When it comes to device compatibility, both Sling TV and Hulu Live work on Apple TV, iPhone and Android phones and tablets, Fire TV devices, Roku, Roku Ultra, Xbox (series One, X, S), Chromecast, computers, browsers, and some smart TVs.
Hulu Live TV also works on the Nintendo Switch and Xbox 360 consoles. Meanwhile, only Sling TV is compatible with AirTV and Nvidia Shield.
There is some variation in brands and models supported — for that refer to our guides on Sling TV devices and Hulu devices.
Deals & Free Trial
Sling (first month for $10) and Hulu Live (free 7-day trial) have different introductory offers. Sling TV also usually has some kind of member special available when you pre-pay for a certain amount of time. Hulu Live doesn't usually have member specials beyond the free trial.
Sling TV is going to give you the best option in terms of budget. They also allow you a better chance to customize your package with all available add-ons for $21 extra per month. That's over 100 channels with Sling TV. On the other hand, Hulu Live offers useful features like user profiles.
Both services have plenty to offer. It comes down to how much you want to spend and what you're looking for in your package.
Now, let's look more at the Sling TV vs Hulu Live channel lineup.
Sling TV vs Hulu Live Channels
Sling TV allows you to choose between three package options and Hulu Live only has one plan, so a side-by-side comparison is difficult. Sling's main edge is when it comes to add-ons — that's when the two streaming services compete.
That said, the following gives you a rundown of options for both services plans.
| | | | |
| --- | --- | --- | --- |
| | No. of Channels | Popular Channels | Price/mo |
| | – | – | – |
| 🟠 | 30+ | AMC, Cartoon Network, ESPN, ESPN2, HGTV, TBS, TNT | $35 |
| 🔵 | 40+ | AMC, FS1, FX, TBS, USA, FOX, NBC | $35 |
| 🟠🔵 | 45+ | Combination of both 🟠🔵* | $50 |
| | 80+ | A&E, Animal Planet, Boomerang, Big Ten Network, FX, Syfy, CW, Freeform, HLN, Lifetime, ESPN | $64.99 |
*Sling Orange + Blue offers a combination of both plans' channels.
As you see, Sling offers the Blue, Orange, or a combination plan, while Hulu has just one.
If you want to compare the specific channel categories of Sling vs Hulu, you can jump ahead:
Before that, it's worth discussing the add-ons of both Sling and Hulu. This is where Sling TV becomes a worthy alternative streaming service to more expensive ones.
Sling TV add-ons: If you want additional channels, there are multiple add-on packages available that let you access dozens of other channels, including premium networks like Showtime and Starz, tons of sports channels, and more.
Each package offers anywhere from around 5 to 10 channels, ranging between $6 and $11 per month. There is no limit to the number of add-ons you can add to your Sling TV package and you can cancel them at any time. What's more, you can get all available add-ons for $21, or four sets for $13. These add-ons will get you near or over the 100 channel lineup, depending on what you choose.
Sling also has a Latino plan with an on-demand Latino add-on for $3 per month.
Hulu add-ons: Hulu Live offers fewer options for add-ons, but they do offer the chance to add HBO, Cinemax, Starz, and Showtime for an additional fee. Sling has no HBO so this is a big one.
You can also add the Spanish-language package or the Entertainment Add-on, which gives you access to a variety of channels including Cooking Channel, Destination America, FYI, and more. Like with Sling TV, any of these add-ons can be canceled at any time.
For more coverage information, make sure to check both Sling TV and Hulu Live for more information.
Sports Channels Compared
Arguably Sling TV has the edge when it comes to watching sports online. The Orange and Blue plan combined have 10 sports channels, though the Sports Extra add-on for $11 per month adds 10+ more!
Hulu's ESPN+ and Sports add-on also add close to 10 more channels, but it's more expensive. Here's the range of channels you can get with each:
Sling TV: ESPN, ESPN2, ESPN3, ESPNU, FOX Sports, and NBC regional Sports Networks (in select markets), NFL Network, NFL RedZone, college sports networks (SEC Network, Pac 12 Network, etc), and more.
Hulu Live: ABC, CBS, FOX, NBC, regional networks from FOX Sports and NBC Sports, Big Ten Network, ESPN, ESPN 2, ESPNU, Golf, SEC Network, Telemundo, and more.
News & Local Channels Compared
Hulu offers more local channels. With Sling TV, you can get additional local channels but you may need an indoor antenna. Sling offers this when you pre-pay selected packages.
Hulu wins this round for convenience…
Sling TV Local Channels and News: FOX and NBC (in extremely limited areas), CNN, Cheddar News, Newsy, Viceland, and more
Hulu Live Local Channels and News: ABC, CBS, NBC, and FOX (in most areas), CNN, CNN International, FOX News, MSNBC, Viceland, and more
Entertainment Channels Compared
Depending on what you expect in terms of quality and range, Sling TV may be enough for entertainment channels. Hulu's base live TV plan is more loaded with such networks, so to match it with Sling, you need add-ons.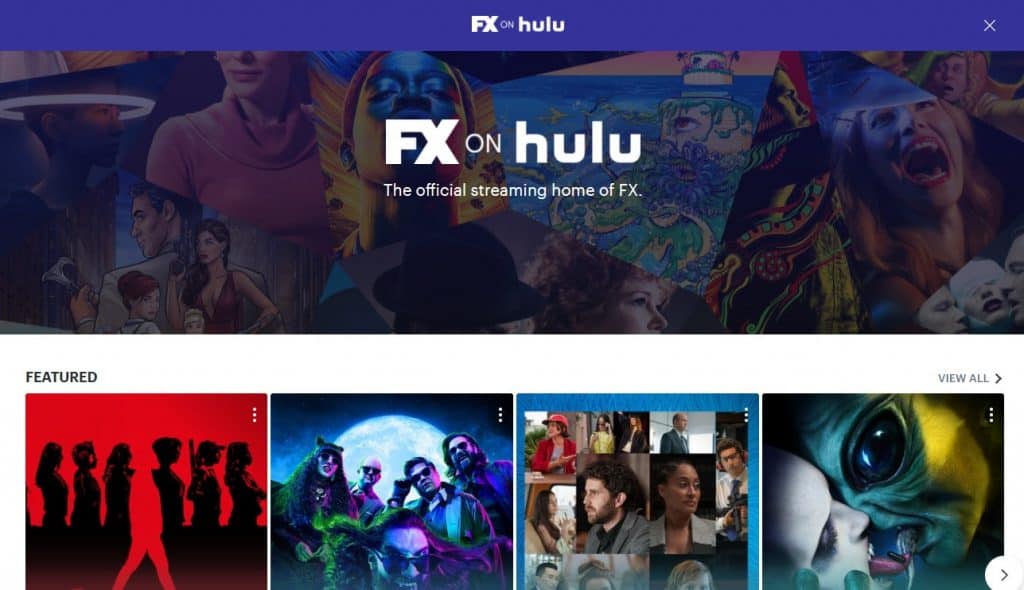 Both Sling TV and Hulu offer ones like Starz, Cinemax, and Showtime, although only Hulu offers HBO. Also, don't forget about FX and Hulu Originals!
Here's part of the line-up without add-ons:
Sling TV: AMC, Bravo, truTV, Comedy Central, FX, Disney, Food Network, Lifetime, IFC, HGTV, TNT, USA, and more
Hulu Live: A&E, FX, Syfy, History, Oxygen, TLC, Turner Classic Movies, USA, TBS, Food Network, Disney XD, CW, Bravo, and more
Notable Missing Channels On Sling & Hulu
Sling states you may be able to get ABC and CBS in some local regions with an indoor antenna — they give you a free antenna with some pre-paid offers.
Some channels like MTV are also available as add-ons — in Hulu's case it's with the Entertainment pack. If you want Paramount Network, you can get it with one of Sling's add-on packages.
Other missing channels include:
Sling TV: ABC, CBS, CW, FOX News, Animal Planet, OWN, Nickelodeon
Hulu Live: AMC, Hallmark, TV Land, OWN, Paramount Network, MTV, Comedy Central
So Who Has The Best Channels?
Now that you know more about each service, it's time to decide which one best fits your needs. Here's how this Sling TV vs Hulu Live comparison looks.
Local Channels = Hulu Live wins this one hands down. You have the possibility to receive all four standard local channels with Hulu Live. In fact, Hulu Live currently offers more local coverage to more homes across the country. Sling TV provides access to NBC and FOX, but the coverage areas are very limited.
Sports Channels = This could easily be considered a tie, unless you're looking for local and regional coverage, in which case Hulu Live would be the winner. Both services offer ESPN, FSN, FS1, and many other popular sports channels. Hulu Live offers Big Ten and SEC Network, which are not included in any Sling TV packages at this time. Overall, both services offer some good sports coverage, it will just depend on what you're looking for.
News Channels = Hulu Live beats Sling on this one as they offer local coverage and all three of the major cable news networks. In comparison, Sling's local coverage is limited, and the only major cable news network offered is CNN.
Entertainment Channels = Sling TV might be the winner here thanks to the addition of channels like AMC and Comedy Central, which Hulu Live doesn't offer. Of course, with Hulu Live you'll get some channels not included with Sling TV. You'll also get the Hulu on-demand service, which includes Hulu Originals at no added cost.
Both services come with their own set of pros and cons, so this is just an overview of what you can expect. If you want to know more, you should consider taking a look at Sling TV and Hulu Live for yourself!
Sling TV vs Hulu Live: Final Thoughts
If price is your number one concern, Sling TV may be the service for you. Hulu Live gives you a more complete channel lineup including local channels, but Sling TV gives you a chance to craft your package, which could mean paying less and getting more of the channels you want.
You can check out our Sling TV review to learn more.
Customization is amazing, but if you want something that looks and feels a bit more like cable, Hulu Live might be it. The addition of local channels to more areas than any other streaming service will be a popular option for some.
If you already have Hulu on-demand, it will be cheaper to add Hulu Live TV to your streaming plan. They also include user profiles and a cloud-DVR which is not included in any Sling TV plan.
You can visit our Hulu Live review to learn more.
Choice aside, both services allow you a comfortable and inexpensive path to replacing cable. Services are contract-free, so you'll never be tied down. They offer free trials, so if you find one of them isn't right for you, you can cancel before you get stuck paying for something you don't like.
Are you ready to try one or both of these services?
Try Sling TV at $10 for the first month or Check out Hulu Live free for a week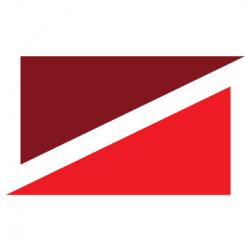 Latest posts by Helen Back
(see all)