Disclosure:
Your support helps keep our site running! We earn referral fees for some of the products & services we recommend.
Learn more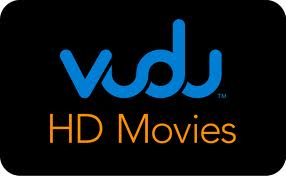 What is Vudu? If you haven't heard of video streaming, you're in for the ride of your life. Vudu started out as software that when paired with a Vudu box could be installed on certain TV models and brands like Samsung and LG.
If you don't have a Smart TV, you can also use many different video streaming devices like game consoles and mobile devices to watch the Vudu movies.
In 2010, Walmart bought Vudu and the right to stream Vudu movies in an attempt to plug decreasing sales in their sale of DVDs.
Vudu is not a film company. It gets its movies from major motion picture companies like Paramount, Sony, Universal Studios, Lionsgate, Twentieth Century Fox, Warner Brothers, Walt Disney, and New Line Cinema.
It didn't quite make an impact when it was initially introduced mainly because the marketing was insufficient. However, under the Walmart banner with over 10,000 stores in 27 countries, Vudu now has the unique opportunity to be the number one movie streaming service in the world.
How Vudu Movies Work
Vudu is an Internet-based application, which means you access Vudu movies through an online connection and by buying credits. You can buy or rent a movie but before you can do that, you must have the software installed in your personal computer, Xbox, PS3, smartphone, tablet, or any other device that has access to an Internet connection. If you rent or buy the movie if you have space on your video streaming device.
Vudu offers Dolby Digital surround sound, Blu-ray with 1080 image resolution, and HD video quality.
There's no membership to pay for and users are offered two payment options: credit card or pre-paid credits that can be purchased in-store at Walmart. This is something that makes this service stand out from other video streaming services which only allow credit card payments.
What Happens if You Have Connection Issues?
You are allowed to choose the quality of your video download. Obviously, the higher the resolution, the more it demands from your device. However, you can download the movie first and then watch it later. It isn't streaming but it will guarantee better video and audio quality.
What is Vudu Policy on Travel?
This is where it gets interesting. Since Walmart has 27 international branches, you can expect this service to be available in all branches eventually. Right now, the focus is on making it available this June 2012 in Mexico before moving to Latin American countries and then to Europe as well as Asia before the end of 2012.
How Much does Vudu Cost?
You can try Vudu for FREE. First Rental is complimentary!
Streaming movies with Vudu costs about as much as renting from a land-based store. But instead of driving around you just need to push a few buttons. You also do not have to worry about late fees or damaging DVDs.
Specifically, the price of a movie on VUDU can vary based on several factors:
The movie picture quality (SD, HD, HDX)
If you are renting the movie
If you are purchasing the movie (to own forever, as opposed to rent)
If there is a special promotion currently available for the movie.
Generally, the one-time cost of Vudu movies range from $0.99 to $5.99.  VUDU also features movies from select independent studios that are still in theaters. These rentals may be priced higher than standard rentals. Purchased movies range from $4.99 to $24.99.
VUDU also offers TV shows for purchase. Individual episodes generally range from $1.99-$2.99. Seasons typically range between $16.99 – $43.99.
In summary, Vudu is the digital future for movie rentals.
Also check out: Hulu + Live TV.
As always, comments are welcome and encouraged. Cheers!
PS If you really enjoyed this post, please consider helping me out and spreading the word below! Thanks!
Latest posts by Frank Moraes
(see all)