CBS is one of the essential channels that every cord-cutter needs — not just because it's home to some of the hottest daytime, primetime, late-night shows, sporting events and also because of its local news and information programming.
CBS also airs Sunday afternoon NFL games and some NFL playoff games. Does getting rid of cable mean you'll miss out on all the fun? No way!
Find out everything you need to know about streaming CBS online in this cord-cutting guide.
In a hurry? These options are easy to sign-up for and give you bang for your buck with CBS live streams and much more:
Sign Up for a Free 7-Day Fubo Trial
How to Stream CBS Online Live Without Cable
CBS is one of the most beloved channels on air. Just because you want to get rid of cable doesn't mean you have to miss out. There are several different ways that you can watch CBS live without cable.
Using a streaming service is often the easiest way to watch CBS live, along with several other of your favorite channels like Comedy Central, MTV, The CW, and more. Plus, these services often have free trials (that you can cancel at any time) to help you decide which one you like best.
Unblock Your Favorite Movies and Shows With a VPN
If you can't watch your favorite movies and shows because of your location, a VPN will allow you to get the access you are entitled to, plus extra security and unequalled privacy. Check out our VPN Guide for everything you need to know, including our top pick ExpressVPN.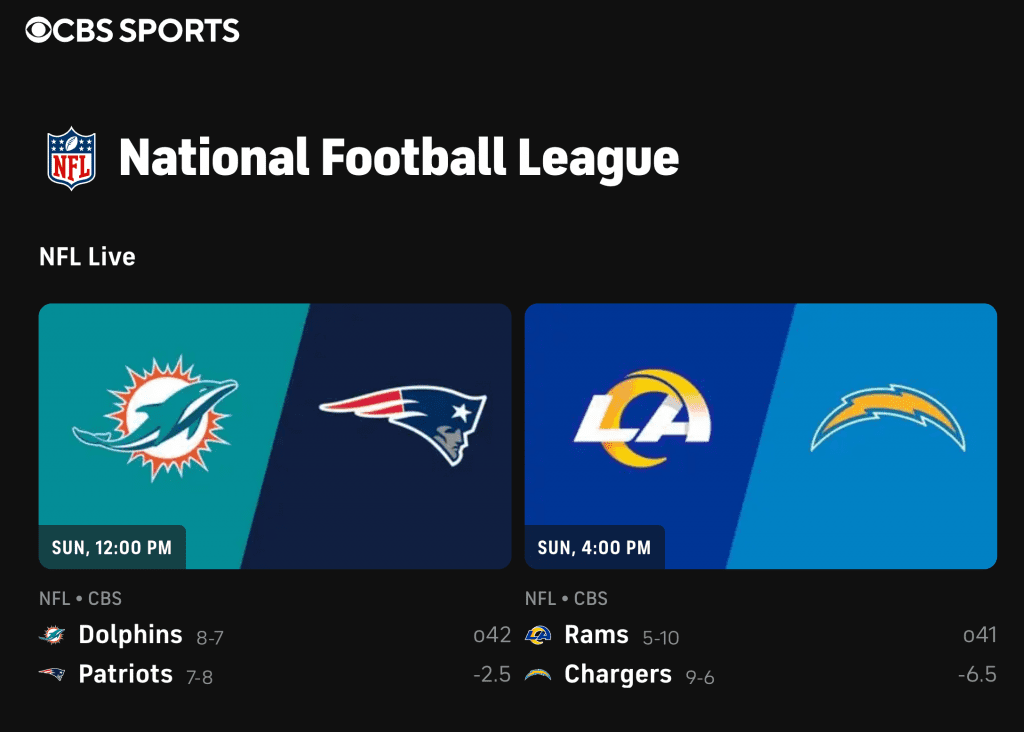 Which Streaming Services Carry CBS?
Streaming services give you the content you want without the expensive, long-term contract. Streaming services are relatively affordable and give you access to many of your favorite channels, including CBS, as well as original and on-demand content.
All you need is a strong internet connection and a compatible device to get started. Here are the streaming services that offer CBS to help you pick the one that's right for you.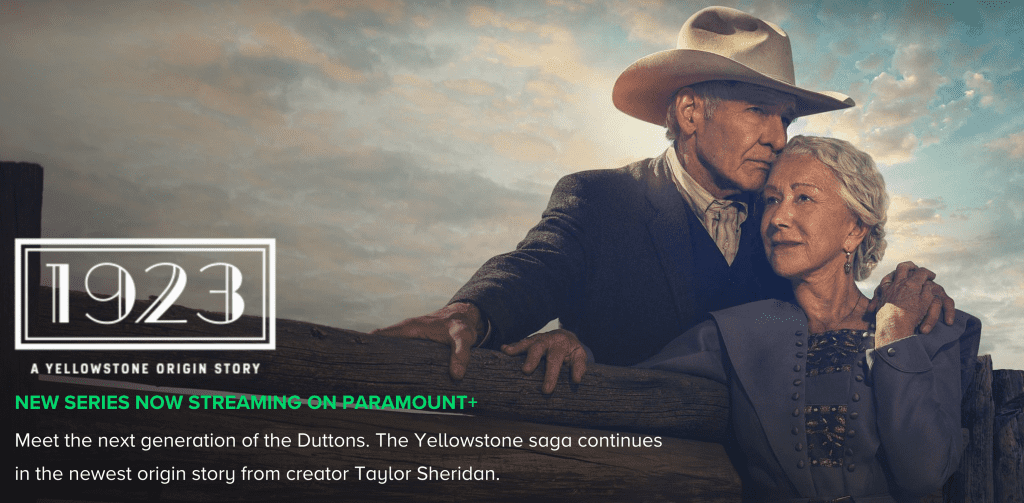 CBS on FuboTV
Whether you're looking for the big game or to catch up with the latest primetime shows, FuboTV is one of the top streaming platforms that offer CBS. For $74.99/mo, you'll get access to 130+ channels, including Nickelodeon, ComedyCentral, and Smithsonian Channel. It also features CBS Sports Network, CBS News, and The CW.
Even with a pro package, you can watch FuboTV on up to three screens and save your favorite episodes on your cloud DVR with 1000 hours of storage.
You can also add on premium channels like Showtime, Starz, and MGM+, as well as sports packages like Sports Plus with NFL RedZone.
See the following guides for more information:
Sign Up for a Free 7-Day Fubo Trial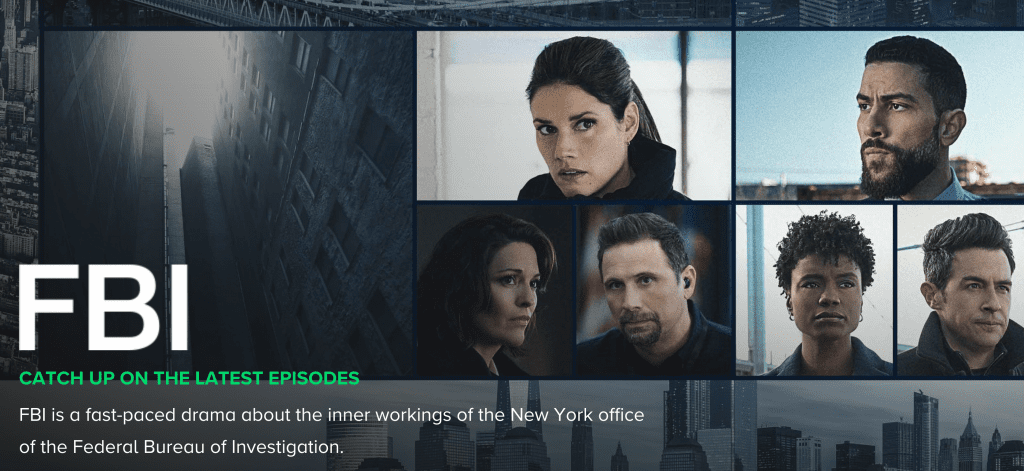 CBS on Hulu + Live TV
If you're worried about not finding anything to watch live, consider Hulu + Live TV. Starting at $69.99/mo, you'll get access to 85+ top channels and the entire Hulu library of on-demand and original content.
Watch your favorite hits on CBS, The CW, Nickelodeon, and Paramount Network live. Also includes ESPN+ and Disney+.
In addition, to live channels and an extensive content library, you'll get unlimited cloud DVR (9 months of storage), plus you can watch on two screens simultaneously. There's also an option to add on extra perks like unlimited screens, an enhanced DVR, and international channels.
For more information about Hulu + Live TV, see our thorough guides: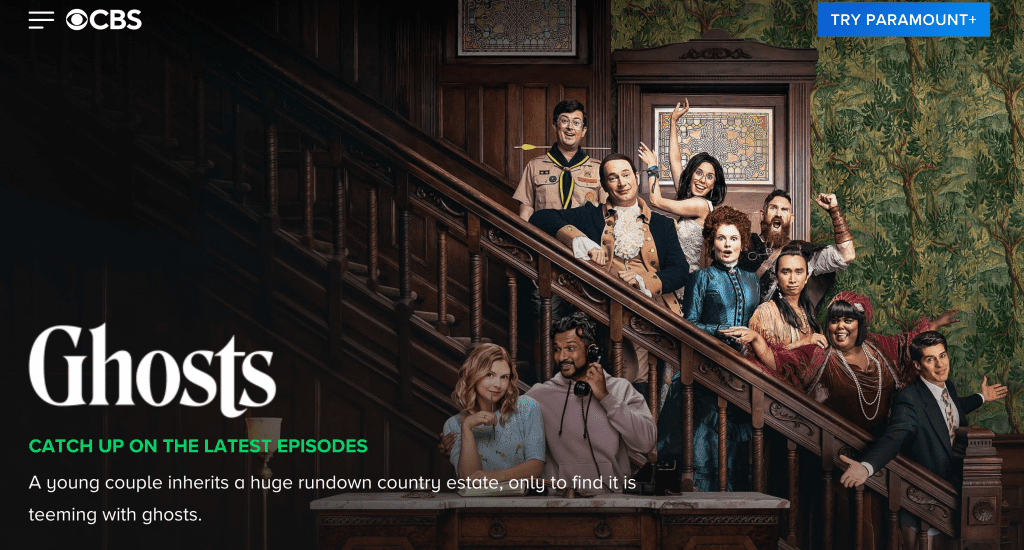 CBS on Paramount+
Formerly known as CBS All Access, Paramount+ offers you a variety of live sports, on-demand content, and breaking news. For only $4.99 per month, you're able to stream CBS online directly from the network itself as well as live channels CBSN, CBS Sports HQ (not CBS Sports Network), and ET Live.
But if you want your local CBS affiliate, you need to go with the Premium plan for $9.99 per month. This plan also provides all the on-demand content commercial-free.
Note that although Paramount+ provides a lot of great content, it does come at the expense of very few live channels. However, it is an inexpensive way to complement streaming services Vidgo and Sling TV that don't include CBS.
See our full Paramount+ review for more details.
Get Paramount+ for 7 Days Free
Other Ways to Get CBS
Plenty of streaming options are available to watch your favorite CBS shows. But we're not done yet! Here are some other ways you can get CBS without cable.
Superpower Your Live TV Streaming With a VPN
You can't beat a VPN for privacy, security, and access. We have used them for years as an important part of our streaming toolkit and we recommend ExpressVPN.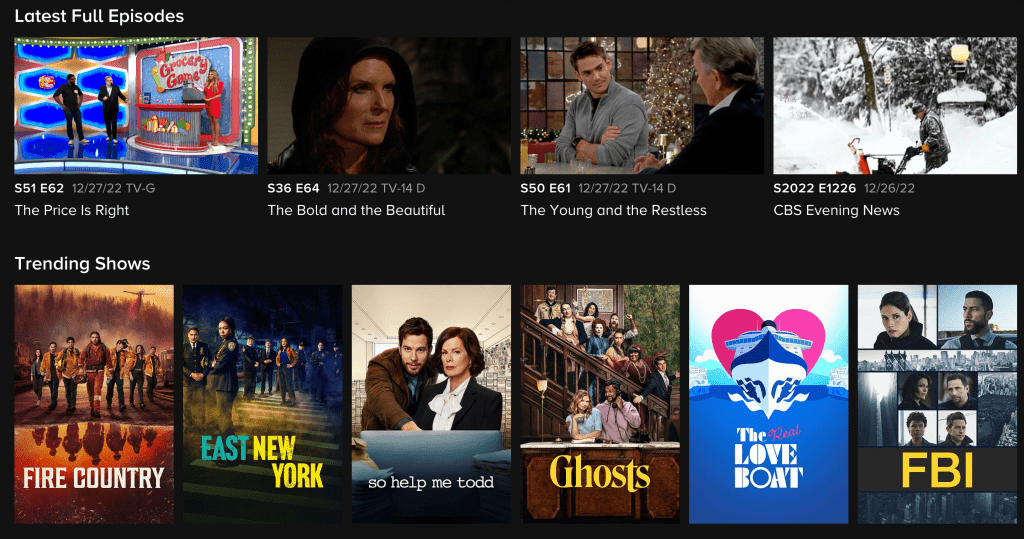 TVs and Mobile Devices to Watch CBS
You can't watch TV without, well, a TV. But you can with a streaming service! The services we've discussed above allow you to stream on TVs and lots of other devices.
All the major TV "stick" devices are supported:
They also all support smart TVs from Samsung, LG, Vizio, and any model that uses the Android TV operating system.
These services also stream to smartphones and tablets with Android and iOS. You can also cast from these phones (and some web browsers) to your smart TV directly or via a Chromecast device.
You can also stream using your gaming system. All of them support the Xbox. Hulu and Paramount+ also support the PlayStation. And Hulu supports the Nintendo Switch.
We've only listed the most popular devices here. If you don't see your device, check out one of our streaming guides or ask the streaming service directly. Chances are your device is supported.
Sign Up for a Free 7-Day Fubo Trial
Wrapping Up
Despite what they'll have you believe, you don't need an expensive cable subscription that locks you into a long contract to watch your favorite shows.
As you can see with this guide, there are plenty of options available when it comes to watching CBS live without cable.
So feel free to finally cut that cord, save some cash, and still keep up with the latest news, sports, and shows from CBS.
Sign Up for a Free 7-Day Fubo Trial
FAQs
Can I watch the NFL Playoffs on CBS?
The broadcasting of the 2023 NFL Playoffs is scattered over a number of channels. To watch every game, you are best to sign up with a live TV streaming that offers all of them. The Super Bowl, for example, will air on February 12th but on Fox. CBS will broadcast it in 2024. But CBS will broadcast 5 playoff games this year:
Sat Jan 14 : Wild Card Round (CBS)
Sun Jan 15 : Wild Card Round (CBS)
Sat Jan 21 : AFC Division Round (CBS)
Sun Jan 22 : NFC Division Round (CBS)
Sun Jan 29 : AFC Championship Game (CBS).
CBS, as during the regular season, airs all kinds of NFL games but focuses most on AFC matchups but will feature one NFC division round game. The playoff picture is not clear yet, but you can get information on watching particular teams in our guides:
What shows are on CBS?
CBS is home to some of the hottest television shows, no matter what time of day you are watching. Find your favorite shows from daytime to primetime to late-night programming. Popular shows on CBS include:
48 Hours
60 Minutes
All Rise
The Amazing Race
Big Brother
Blue Bloods
Bob Hearts Abishola
The Bold and the Beautiful
Bull
CBS Evening News with Norah O'Donnell
CBS Mornings
Clarice
The Equalizer
Face the Nation
FBI: Most Wanted
Ghosts
The Late Late Show with James Corden
The Late Show with Stephen Colbert
Let's Make a Deal
Love Island
Magnum PI
Mom
NCIS
NCIS: New Orleans
The Price is Right
SEAL Team
Survivor
S.W.A.T.
The Talk
Tough as Nails
The Young & The Restless
Young Sheldon.
Can I watch CBS on Roku devices?
All the streaming services that provide access to CBS support Roku devices. This includes Roku-based smart TVs as well as external Roku devices. Pretty much all of the more recent devices are supported. For complete details see our device pages for FuboTV, DIRECTV STREAM, and Hulu + Live TV.
Can I watch CBS live for free?
To access CBS for free, all you need is a TV antenna. Some TVs come with these antennas included. If it is not included or you need a stronger signal, you can purchase an HD antenna online or at most electronics stores. An external TV antenna will often give you a wider range, which could make all the difference in watching CBS live for free.
How do I watch other local channels online without cable?
These guides will explain how to watch other local channels online without cable:
How do I watch sports on other sports channels other than CBS?
To watch sports on other channels, see the detailed list below:
How can I watch alternative entertainment channels online?
Check the comprehensive list below for other entertainment channels:
How can I watch other news channels besides CBS?
Here are our guides for watching other news channels:
What is the NFL Playoff schedule?
The NFL playoffs for the 2022-23 season start on Saturday, January 14, 2023 at . The NFL Championship Game (also called the Super Bowl) will be held on Sunday, February 12, 2023 at . Here is the full schedule for all of the playoff games:
Sat Jan 14 : Wild Card Round (NBC)
Sat Jan 14 : Wild Card Round (CBS)
Sun Jan 15 : Wild Card Round (Fox)
Sun Jan 15 : Wild Card Round (CBS)
Sun Jan 15 : Wild Card Round (NBC)
Mon Jan 16 : Wild Card Round (ABC/ESPN/ESPN2)
Sat Jan 21 : AFC Division Round (CBS)
Sat Jan 21 : NFC Division Round (Fox)
Sun Jan 22 : AFC Division Round (NBC)
Sun Jan 22 : NFC Division Round (CBS)
Sun Jan 29 : NFC Conference Championship (Fox)
Sun Jan 29 : AFC Conference Championship (CBS).
Find out more about the NFL post season on our dedicated NFL Playoffs page.
Who is broadcasting the 2022-2023 NFL Playoffs?
This year's NFL playoffs, starting January 14, 2023, are being broadcast by a combination of NBC, CBS, Fox, and ABC/ESPN. The Championship game, the Super Bowl, will be held on February 12th and will be broadcast by Fox. You can find out all the details you need to watch the games on our NFL Playoffs page.