Epix offers a great selection of new and older movies. And it provides notable original movies and series for less than other premium channels. See below for all about what it offers and what your options are for streaming.
In a hurry? The easiest way to get Epix is as an add-on to a streaming service. Here are our top choices:
FuboTV: With 120+ channels, it offers something for everyone. FuboTV allows you to try out its service free for 7 days.
Sling TV: Probably the best streaming service in terms of customization with a super low price. Save 50% on your first month of Sling TV.
DIRECTV STREAM: Provides everything you expect from cable with many options. A 5-day free trial is now available for DIRECTV STREAM.
If you can't watch your favorite sports, TV and movies because of your location, try ExpressVPN (plus their 'Cyber Monday' deal) to get access to the content you deserve. Signup now.
Unfortunately, we don't know a streaming service in that offers this TV channel. But if you've already paid for the right service, and just can't watch because of your location, there is an easy way to get the sports, movies, and TV you deserve. You need a VPN, like one of the following.
ExpressVPN: Premium VPN provider that just works, with 3,000+ locations in 94 countries. Supports five simultaneous devices and comes with a 30-day money-back guarantee. (ExpressVPN review)
Surfshark: Connect to over 3,200 servers in 99 countries (+ tonnes of US metro areas). Try it with a 7-day free trial.
NordVPN: Connect to over 5,000 premium servers in 60+ countries. Comes with a 30-day money-back guarantee!
If you're overwhelmed and not sure where to begin, you'll find all the answers in our full VPN guide.
Compared to Showtime, HBO, and Cinemax, Epix is a relative late-comer to the premium movie channel gig, but that doesn't make it any less ubiquitous.
Almost every service and platform offers Epix. But how does it compare to the bigger services? Is it worth your while (not to mention your money)?
What Is Epix
Epix was launched in 2009, a joint venture between Paramount Pictures, MGM, and Lionsgate. It arose from a licensing spat with Showtime.
In 2016, Lionsgate bought Starz and CBS (then-owner of Showtime) and Viacom (then-owner of Paramount Pictures) had begun talk of re-merging. This led to MGM buying out Paramount and Lionsgate in 2017. Just recently, Amazon acquired MGM, so now Amazon ultimately owns Epix.
In 2019, Epix spawned a spin-off channel, ScreenPix, that focuses more on classic movies from 1960-to 2000.
Sign Up for a Free 7-Day Fubo Trial
Epix Channels
Epix is actually four multiplex linear channels:
Epix: The main flagship channel
Epix2: Mostly for overflow from the main Epix feed
Epix Hits: Feature films, documentaries, original comedy and music specials, and Epix's unscripted series
Epix Drive-In: All movies, all the time, from the 1970s on).
Separately, Epix also provides a stand-alone on-demand subscription service for cord-cutters or those whose TV providers don't carry Epix. It runs $5.99/mo. The subscription service, Epix NOW, is available through most standard streaming platforms, and whether/how many of the live channels you have access to varies depending on how you subscribe.
Epix Programming
According to Reelgood Movies, Epix currently has 2,168 movies in its library. For comparison, Prime Video has 6,802, Netflix has 3,800, HBOMax has 2,404, Paramount+ has 2,277, Peacock has 1,881, Hulu has 1,028, Starz has 854, and Showtime has 577 titles.
So, at least by quantity, Epix falls pretty squarely in the middle of its competitors and has a far bigger movie library than Starz or Showtime. (Note that Reelgood counts documentaries and comedy and music specials as movies.)
Epix is more than just a large library of feature films, however. Like other premium movie channels, they have a stable of original series, documentaries, and music and stand-up comedy specials.
Below are some highlights from each category.
Movies
American Refugee
Clifford the Big Red Dog
GI Joe Origins
A House on the Bayou
The Marksman
Skyfall
Snake Eyes
Spell
Wrath of Man
Original Series
Pennyworth: Batman prequel concerning Alfred's past as a member of British special forces and how he became involved with the Wayne family.
Britannia: Period piece about the Roman invasion of the British isles in 43 AD.
Get Shorty: A mobster teams up with a low-budget has-been to try his hand at producing movies. Based on the bestselling novel that also spawned the 1995 movie.
Belgravia: From the creator of Downton Abbey, the dramatic ins and outs of 1800s upper-crust London.
War of the Worlds: Modern Walking Dead-style adaptation of the HG Wells alien invasion classic starring Gabriel Byrne.
Berlin Station: Follows the undercover agent Daniel Miller on his clandestine mission in Berlin starring Richard Armitage.
Godfather of Harlem: Organized crime and civil rights collide in 1964 Harlem starring Forest Whitaker.
Sign Up for a Free 7-Day Fubo Trial
Documentaries and Docuseries
Punk: A four-part retrospective on the history of the punk music movement in America and Britain.
Sex Life: A voyeurs-eye view of sexuality and eroticism.
Enslaved: Samuel L Jackson produced and narrates this six-part look at 400 years of the slave trade.
Slow Burn: Based on Leon Neyfakh's award-winning podcast of the same name, this series takes a thorough look at how the various contributing people and events intertwine and come together to create incidents in modern political history. The first season takes on Watergate.
Fiasco: Join Slow Burn's Leon Neyfakh for a deep dive into the Iran Contra scandal.
NFL Icons: This 8-part series takes an in-depth look at a different NFL legend in each hour-long episode.
The Contender: 16 boxers vie for a cash purse and bragging rights in this reality-competition series hosted by Andre "Son of God" Ward.
Stand-Up Comedy Originals
Nick Offerman and Megan Mullally — Summer of 69: No Apostrophe
Wanda Sykes — What Happened…Ms. Sykes?
Anjelah Johnson — Mahalo & Goodnight
Michael Ian Black — Noted Expert
Tom Papa — Human Mule
Craig Ferguson — Just Being Honest
Dennis Miller — America 180
Unblock Your Favorite Movies and Shows With a VPN
If you can't watch your favorite movies and shows because of your location, a VPN will allow you to get the access you are entitled to, plus extra security and unequalled privacy. Check out our VPN Guide for everything you need to know, including our top pick ExpressVPN.
Stream Epix
Epix is available through most streaming services. Signing up through one of these means you can start and stop your subscription anytime online, without having to mess around with calling up your cable company and convince them you really do want to cancel.
Hulu + Live TV is the only major service that doesn't carry it. But plenty of others do. Let's dive into details.
FuboTV

FuboTV usually goes for the sports, but it shows it's into films as well by offering Epix for $5.99/mo. They also have a deal that lets you save by getting Showtime, Starz, and Epix together for $19.99/mo. (That's a savings of $5.99, so it's like getting Epix free!)
Fubo's plans start at $69.99/mo for Pro, with over 110 channels, 1000 hours of DVR storage, and "unlimited" (10 at home, two on the road) simultaneous screens, plus 4K included where available. Get complete information in our FuboTV review.
Sign Up for a Free 7-Day Fubo Trial
DIRECTV STREAM

DIRECTV STREAM usually has great sign-up bonuses for movie lovers, like 3 months free of multiple popular premium channels (including Epix). After that, Epix is available as a $6/mo add-on to all four tiers, which start with 75+ channels at $69.99/mo for the Entertainment package.
All packages come with unlimited streaming at home. They also come with unlimited DVR storage. See our DIRECTV STREAM review for details.
Get DIRECTV STREAM Free for 5 Days
Sling TV

Sling TV gives you the most flexibility by letting you pick and choose which channels you want to pay for. Start with a base plan for $40.00/mo, which includes Epix Drive-In along with 30 to 40 other channels (depending on the plan).
If you want the full Epix experience, you can get all four as an add-on for $5/mo. More passionate movie-lovers can go for the Hollywood Extra, a $6/mo add-on of film channels (popcorn not included) like Cinemoi, HDNet Movies, and Sundance TV, or pick up a la carte add-ons Cinefest, Docurama, Here TV, Magnolia Selects, Starz, or Showtime — each costs a small additional fee.
Sling TV comes with 50 hours of cloud DVR storage. See more information in our Sling TV review.
Philo

Philo is the best service in terms of pure money savings. You get 60+ basic pay channels and 9 more free channels for just $25/mo. And you can optionally add on Movies & More for $3/mo, Epix for $6/mo, and/or Starz for $9/mo.
Philo even throws in unlimited DVR and streaming on up to three devices. Where's the catch? No sports channels, BBC World News is the only news channel, and no local network stations. Our Philo review has more.
Other Ways to Stream Epix
Epix Now: Epix's over-the-top (OTT) service, similar to HBOMax, is marketed straight to the consumer through its own apps. It provides both the live channels and the on-demand library, commercial free, and costs $5.99/mo.
Hulu: Hulu's Live TV service does not carry Epix, and while the Hulu on-demand library has a section for "Epix Originals," the only series in it currently is Godfather of Harlem. (Hulu review)
Amazon Prime Video: You can subscribe to Epix through Prime Video Channels, at the usual rate of $5.99/mo. (Amazon Prime review)
YouTube TV: YouTube TV is a similar service to Hulu + Live TV, but without Disney+. Service starts at $64.99/mo, and Epix is available as a premium add-on.
Superpower Your Live TV Streaming With a VPN
You can't beat a VPN for privacy, security, and access. We have used them for years as an important part of our streaming toolkit and we recommend ExpressVPN.
TVs and Devices to Stream Epix
Epix Now and the live TV streaming services provide apps for the following devices (see exceptions below):
Amazon Fire mobile
Amazon Fire TV
Android mobile
Android TV
Apple TV
iOS (iPhone, iPad)
LG smart TVs
Roku
Samsung TVs
Web browsers
Xbox One
DIRECTV STREAM does not support Amazon Fire mobile, Android TV, and Xbox One. Philo doesn't support Samsung and Xbox One.
See streaming reviews (linked above) for complete lists of supported devices.
Sign Up for a Free 7-Day Fubo Trial
Epix Alternatives
We live in a streaming golden age so Epix (and every other service) has
Free
These services all offer streaming movies (and, most of them, TV shows as well) completely free. Some require accounts, but none require any credit card. You can access them through their websites or download their apps for your TV or streaming device (most common ones are supported).
Peacock: The only service of its kind to offer a free tier, Peacock makes a large amount of its library — including over 1,800 movie titles — available at the free level. This includes popular picks The Big Lebowski, Eternal Sunshine of the Spotless Mind, and Dazed and Confused. You can pay to get more content and remove ads.
Pluto TV: Owned by Paramount Global (formerly ViacomCBS), there's no shortage of movies here. Examples: Titanic, Heat, The Evil Dead
The Roku Channel: Not just for Roku owners anymore! Popular selections: No Exit, Boiling Point, and The Boondock Saints.
Tubi TV: One of the largest and oldest free services, Tubi has a huge library of movies such as Idiocracy, Die Hard 2, and Gone Girl. Video quality can be iffy, but, hey, it's free.
Redbox: Another Free Ad-supported Streaming Television (FAST) service, Redbox's top movies include The Founder, Train to Busan, and Halloween.
Xumo: Comcast's FAST service, currently showing Just My Luck, Date Movie, and Dangerous Beauty.
Crackle: This FAST service actually has original content, like the series Comedians in Cars Getting Coffee. Current popular movies: Coherence, Melancholia, and Triangle. Recent original movies include In the Cloud, Office Uprising, and The Clearing.
Shout! Factory TV: Better for movies over thirty years old, but they also have some more recent ones too. Popular titles are Highlander, Fever Pitch, and Charade.
Other free streaming services that have movies are Plex, Vudu, CW Seed, IMDb TV, and YouTube. They are all ad-supported.
One interesting option is Kanopy. It's free and without commercials. But you need a public library card to sign up. It draws from public library collections. Check it out!
Subscription Services
These services typically feature higher-quality content than their free counterparts, both in production value and viewing experience. All of them are available as stand-alone subscriptions. But many are also offered through various providers, including the live streaming services above.
HBO Max: HBO's massive streaming service includes all of HBO's movie library (remember, it's owned by Warner Bros, so that includes the DC Universe and Harry Potter), HBO Originals, plus other Warner content (from channels like TBS, TNT, Cartoon Network/Adult Swim, and truTV). No final word yet on what the recent Warner-Discovery merger means for HBOMax or Discovery+. Subscriptions start at $9.99/mo.
Showtime: Owned by Paramount Global , Showtime has lots of movies and original series too. Subscriptions are $10.99.
Cinemax: HBO's premier sister channel, with its own slate of original programming, starting at $9.99/mo.
Starz: Lionsgate's premier movie channel is $8.99/mo.
AMC+: AMC's streaming service, bringing together the best of AMC, Sundance TV, IFC, and Shudder, plus AMC+ exclusives for $8.99/mo.
Hallmark Movies Now: If wholesome family fare is your thing, Hallmark Movies Now gives you an on-demand library of classic drama, comedy, and romance, including their famed Christmas movies, year-round.
Amazon Prime Video: Amazon boasts the biggest library of any of the streaming services, though some claim its quantity over quality. If you're looking for off-beat, oddball B-movies, Amazon is where you'll most likely find them, plus Amazon's award-winning originals. It is $8.99/mo for just Prime Video, $12.99 for Amazon Prime (which includes Prime Video).
Netflix: The King of Streaming is often rated the #1 streaming service for quality mainstream content and especially originals. Subscriptions start at $9.99/mo for Basic and go up to $19.99/mo for Premier.
Lifetime Movie Club: Love schlocky, sensationalist drama made by women about women for women? Of course you do! Grab your Häagen-Dazs and a box of tissues and enjoy some me-time for $3.99/mo.
Paramount+: Paramount is one of Hollywood's oldest studios, and has one of the largest film portfolios of any of them. And Paramount+ draws on that to provide you with one of the largest streaming film libraries starting at $4.99/mo.
Wrapping Up
So is Epix worth it? It's the cheapest of the major premium movie channels, while also having the second largest film collection. Epix does tend to get new releases a little later than the other premiums, but if that's not a dealbreaker for you and you're just looking for a movie to kill an afternoon, check it out.
The cheapest way to get it is as a standalone service with Sling TV. Check it out!
Sign Up for a Free 7-Day Fubo Trial
Other Entertainment Channels to Watch without Cable
Here is the comprehensive list below of other entertainment channels:
Ditch "Big Cable" Now – 3 Simple Steps to Cut the Cord
Pick the right streaming service
Get the content you deserve with the best VPN.
Supercharge your internet provider
That's it — you'll save money, take back control, and enjoy TV more!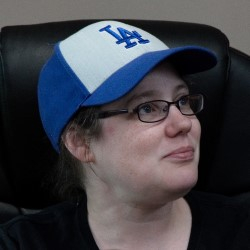 Latest posts by Alanna Baker
(see all)