Grit is a great channel for western fans. And you have a couple of ways of getting it — some even free. Read on to learn how to watch Grit without cable.
In a hurry? Here are three streaming services that offer Grit TV and a lot more!
Fubo: With 130+ channels, it offers something for everyone. Fubo allows you to try out its service free for 7 days.
DIRECTV STREAM: Provides everything you expect from cable with many options. A 5-day free trial is now available for DIRECTV STREAM.
Sling TV: Probably the best streaming service in terms of customization with a super low price!
If you can't watch your favorite sports, TV and movies because of your location, try ExpressVPN to get access to the content you deserve. Signup now.
Unfortunately, we don't know a streaming service in that offers this TV channel. But if you've already paid for the right service, and just can't watch because of your location, there is an easy way to get the sports, movies, and TV you deserve. You need a VPN, like one of the following.
| | | |
| --- | --- | --- |
| | ExpressVPN: Known as "The VPN that just works," it combines remarkable ease of use with with state-of-the-art power, speed, security, and privacy. Get three extra free months when you sign up for a year. Unleash your streaming with this top-rated VPN. | Sign Up Now |
| | Surfshark: Surfshark: Secure and easy to use with thousands of servers around the world. Of special note is its excellent collection of servers inside the US, which is great for regional sports lie NFL, MLB, and NBA. Get it now with an incredible 82% discount on a 24-month plan. | Sign Up Now |
| | NordVPN: One of the top VPNs with extremely fast servers all over the world. Great for streaming with tested perfomance on the biggest servers and included ad-blocking. Currently offering 70% discount on 2-year plans. | Sign Up Now |
If you're overwhelmed and not sure where to begin, you'll find all the answers in our full VPN guide.
Westerns are a favorite genre of a lot of people, as evidenced by the number of channels that feature them. Grit (sometimes Grit TV) is one such network, airing mostly films and TV shows from the Western Golden Age.
If you want to hang out with John Wayne and Clint Eastwood, then saddle up, pardner, because we're gonna take a closer look at Grit.
Sign Up for a Free 7-Day Fubo Trial
What Is Grit
Following on the success of Bounce TV, a channel targeting African-American viewers, Jonathan Katz launched Katz Broadcasting in 2014 with the channels Grit and Escape, which were targeted at age 25-54 men and women, respectively. In 2017, Katz was acquired by EW Scripps, which bought Ion Media in 2021, meaning more TV stations were available to carry Grit and the other multicast channels.
Katz Broadcasting now operates several classic-TV demographically-themed multicast channels. These are the channels that are in-between the main channels if you have an antenna.
In addition to Grit and Bounce TV, it also airs Court TV, Ion Mystery (formerly Escape), Laff, TrueReal, Defy TV, and Newsy. Other broadcasters are also vying for the nostalgia market with Westerns, such as Weigel Broadcasting's Heroes & Icons, Sinclair's Charge!, and INSP, an independent cable channel.
Grit's programming is simple. It offers no original series or recent releases. Its lineup consists mostly of classic Westerns from the 1930s through the 1950s. But it also occasionally features more recent additions to the genre.
The network typically shows classic TV series (see below) during the day, while featuring a movie every evening at 8 pm ET. This week's features are Apache starring Burt Lancaster and a young Charles Bronson, The War Wagon starring John Wayne and Kirk Douglas, Open Range starring Kevin Costner and Robert Duvall, and Tombstone starring Kurt Russell and Val Kilmer.
The nightly movie features are sometimes non-Western action or action-adventure flicks, such as On Deadly Ground, Sudden Impact, or Dirty Harry.
Unblock Your Favorite Movies and Shows With a VPN
If you can't watch your favorite movies and shows because of your location, a VPN will allow you to get the access you are entitled to, plus extra security and unequalled privacy. Check out our VPN Guide for everything you need to know, including our top pick ExpressVPN.
Stream Grit
Grit is transmitted free over the air (OTA) in many areas. This means that you can get it with an antenna.
It is also provided as a channel on some pay-TV providers. But most streaming services do not provide it. Neither Hulu + Live TV nor YouTube TV offer it. But you still have great choices.
All of these live TV streaming services support most devices. These are universal:
Amazon Fire TV
Android Mobile
Android TV
Apple TV
Chromecast
iOS (iPhone, iPad)
Roku
Samsung Smart TVs
FuboTV and Sling TV support a number of other devices as well including the Xbox gaming system.
Grit TV on FuboTV

If you like to combine your western viewing with a lot of sports, FuboTV is the way to go. It offers well over 130 channels. These include most of what you'd expect from a cable subscription — and a lot more. You get all the local network affiliates, standard "cable" channels, and tons of sports channels like CBS Sports, ESPN, Fox Sports, beIN Sports, and TUDN.
All FuboTV plans come with 1,000 hours of cloud DVR storage and the ability to stream on up to 10 devices at once. Find out more in our FuboTV review.
Sling TV for Grit

If you want more than what you can get through an antenna (which can be 20 channels or none depending on where you are), then you can always go with Sling TV. Save on Sling TV now!
For $40.00/mo, you can get 30-40 channels, including popular cable networks like A&E, History, Nick Jr, TBS, TNT, BET, and AMC. Add on the Hollywood Extra for $6/mo additional and you'll get Grit and Heroes & Icons, along with Turner Movie Classics and other movie channels.
Or, if you want to have your cake and eat it, too, Sling TV offers deals on free digital antennas and discounted AirTV devices, which let you add the free OTA channels to your Sling TV interface. So you have all your channels right there in the guide. One model even lets you DVR shows right off your antenna feed.
For more details, see our Sling TV review.
DIRECTV STREAM for Grit

DIRECTV STREAM is a great service — especially if you are a bit uncomfortable leaving cable or satellite. It offers a very easy way to transition. You can even get a DIRECTV streaming device to make set up and maintenance easier.
You'll get all of the channels you expect from cable along with unlimited cloud DVR and simultaneous streaming. Plans start at $74.99/mo but if you pay more, you can get a lot more.
See our DIRECTV STREAM review for details.
Antenna

If you're lucky enough to live in the over 86% of the US that can pick up Grit as an OTA channel, all you need is an antenna and you are good to go! Easy to find for under $50, HD antennas are also easy to install and use. See our indoor antenna guide for all you need to know.
Once you have one, you can get all your local networks — at least ABC, CBS, NBC, and Fox for most of the country — totally free. Even better, you can pick up local multicast channels — like Grit and its sister stations — also totally free!
Superpower Your Live TV Streaming With a VPN
You can't beat a VPN for privacy, security, and access. We have used them for years as an important part of our streaming toolkit and we recommend ExpressVPN.
Wrapping Up
So let the debate begin: who plays the better cowboy, Randolph Scott or John Wayne? You can always find some oldies-but-goodies and old-fashioned masculinity on Grit. Don't forget your spurs — and your cable bill don't need to show its low-down, no-good face around your house again!
FuboTV is our number choice for Grit. Fubo allows you to try out its service free for 7 days.
Sign Up for a Free 7-Day Fubo Trial
FAQs
What is Grindhouse Grit?
Whoa there! Slow them horses down — if you're the kind that really takes to Grit's classic Westerns with their old-Hollywood charm and ne'er above a TV-PG rating, you'd best steer clear of this similarly-named channel from Moturoais Studios/Independent Network Channel (INC). It has nothing to do with the Grit channel itself.
There are several channels in the Grindhouse Grit family: Grindhouse Grit 2.2, Grindhouse Grit Ultra, and Grit Gold. They all feature similar low-budget films featuring "guns, gore, and girls." You can find them, if you're curious, on Roku, and there's a mobile app, "Grindhouse Grit on Fire," that offers the same fare. Just be aware these channels and the app are absolutely no relation to the Katz Broadcasting channel.
Is Grit available on Roku?
Grit, the Katz Broadcasting channel featuring classic Westerns that uses the tagline "Television with Backbone" and that describes itself as "the all-new network television home for your favorite bold, brave and legendary action heroes!" is not available as a Roku Channel. However, Sling TV is available on Roku, and Grit is available on Sling, so you can watch it via your Roku device with a Sling subscription.
What kind of shows can I watch on Grit?
Grit varies its roster of series, but currently on the schedule over the next week are:
Laramie starring John Smith and Robert Crawford Jr
Zane Grey Theatre hosted by Dick Powell
Death Valley Days starring Dale Robertson and Robert Taylor
The Deputy starring Henry Fonda and Allen Case
The Life and Legend of Wyatt Earp starring Hugh O'Brian and Paul Brinegar
Tales of Wells Fargo starring Dale Robertson
The Virginian starring James Drury and Doug McClure.
Where else can I watch Westerns free?
Other free OTA channels featuring Westerns and action-adventure movies are Heroes & Icons (sometimes listed as H&I) and Charge! (which has MGM classics). If you don't live near enough to an affiliate and don't want to pay for a service to get them, there are other options:
Pluto TV Westerns (free Western movies and episodes of Bonanza, The Rifleman, and others)
Tubi (How the West Was Won and other movies free on demand)
Plex (large collection of free Western movies and TV shows on demand, from all eras)
Xumo Westerns (free Western classics like the old black-and-white Lone Ranger series and The Roy Rogers Show and movies)
The Roku Channel (free "Western Zone" has tons of John Wayne and more)
Vudu (over 250 free Western movies).
Sign Up for a Free 7-Day Fubo Trial
How do I watch other entertainment channels without cable?
See other entertainment channels:
Ditch "Big Cable" Now – 3 Simple Steps to Cut the Cord
Pick the right streaming service
Get the content you deserve with the best VPN.
Supercharge your internet provider
That's it — you'll save money, take back control, and enjoy TV more!
Page Updates
▼
▲
Added links to streaming services. Added buttons for streaming services. Image changes. Various changes to content. Deleted unneeded sub-section.

Added buttons for streaming services. Image changes. Pricing updates. Additional links.

Added VPN info. Added a few links.

Added buttons for streaming services. Image changes. Changed a few bits of content.

Added buttons for streaming services. Mentioned offers. Misc changes to content.

Added sub-section. Image changes. Added links. Changed a few bits of content.

Added some more links. Pricing updates.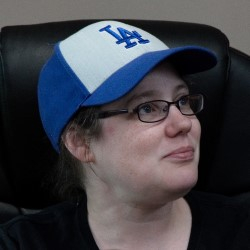 Latest posts by Alanna Baker
(see all)