The 2021 season is over. The Houston Astros defeated the Boston Red Sox 4-2 in the best-of-seven series. But the World Series is just around the cover. See how to watch it without cable!
In a hurry? All the ALCS games will be on Fox, FS1, or both. You can watch the Fox games for free with a digital antenna. But to get all the games without cable, you need a streaming service. These are our top choices to watch the ALCS:
FuboTV: The best streaming service for international sports also provides 100+ well-selected channels. FuboTV allows you to try out its service free for 7 days.
DIRECTV STREAM: Get a great channel lineup with the best selection of RSNs in the industry. A 5-day free trial is now available for DIRECTV STREAM.
Sling TV: This low-cost service allows you to select just the channel lineup you want. Save 50% on your first month of Sling TV.
As most MLB fans are aware, the league is split into two main divisions. One of those divisions is the American League. The ALCS is a series that determines which AL team will make it to the World Series.
If you're a fan of any AL teams, this is a series that you won't want to miss. It is the first 7-game series (following the 5-game Division series). The games air on a selection of different channels, but this year it is just Fox and FS1. So there is no reason why you can't watch the ALCS without cable.
Here's the schedule:
Fri Oct 15 8:00 pm: Red Sox (4) at Astros (5) (Fox)
Sat Oct 16 4:30 pm: Red Sox (9) at Astros (5) (Fox)
Mon Oct 18 7:00 pm: Astros (3) at Red Sox (12) (FS1)
Tue Oct 19 7:30 pm: Astros (9) at Red Sox (2) (FS1)
Wed Oct 20 5:00 pm: Astros (9) at Red Sox (1) (FS1)
Fri Oct 22 8:00 pm: Red Sox (0) at Astros (5) (FS1)
* If necessary.
Stream the ALCS without Cable
Fox and FS1 are readily available on general streaming services. When it comes to sports streaming, two of the most popular options include Hulu + Live and Sling TV (save $10 on Sling TV) . However, those aren't the only options and before the end of this guide you'll have a complete list of ways to watch the ALCS without cable.
When you're ready to watch TV, after you've signed up for your free trial, you'll need to connect to your streaming device. Many options for streaming devices are available. You can use your smart TV, computer, mobile device, or gaming console.
The streaming services we highlight below include Amazon Fire TV, Apple TV, and Roku devices. Also supported are mobile devices by Android and iOS. The Xbox One is supported and others are supported by different services. And smart TVs from LG, Samsung, and Vizio are supported.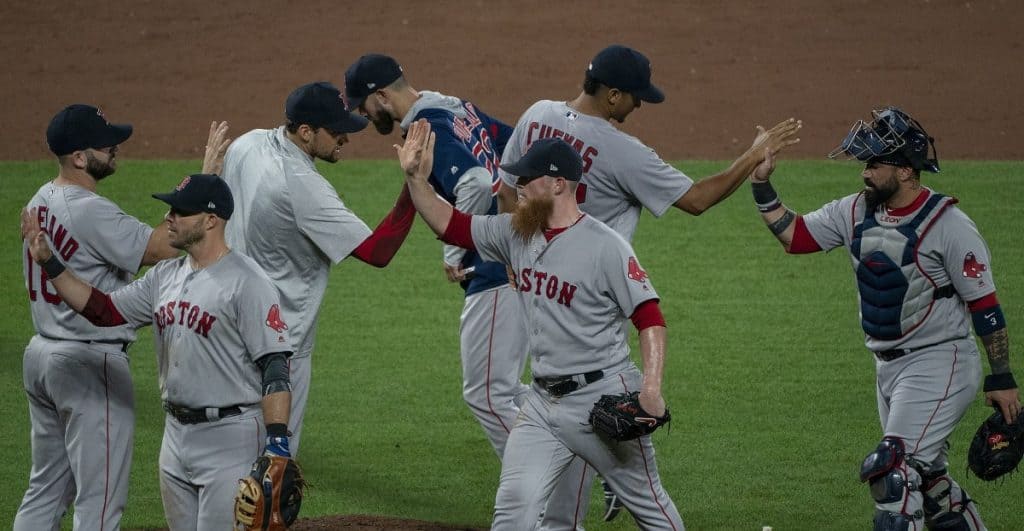 Watch ALCS Online With Sling TV

Sling TV offers an inexpensive service with some of the most popular cable channels. There are three options to choose from, but when it comes to the MLB playoffs, you can get all you need with the Sling Blue plan for $35/mo. It includes 40+ channels including Fox (in most areas), FS1, and TBS. And Sling has great options for customizing your channel lineup.
Sling TV Details:
$35 a month to start
Add-on channels are available
Great overall option to watch MLB Playoffs online
The Sports Extra bundle ($11/mo) features MLB Network and MLB Strike Zone
An on-demand library is included
No contracts
50 hours of cloud DVR storage
Our Sling TV review has more details.
Sling TV doesn't offer a free trial. Currently, save $10 on your first month of Sling TV. That will give you plenty of time to determine is Sling TV is right for you!
Stream ALCS With Hulu + Live TV

Hulu + Live TV is a great overall entertainment plan with strong support for sports. It has something for everyone included. Over 85 channels are available including Fox and FS1. But it also includes TBS, which you will need to watch the NLCS.
Features of Hulu include:
Hulu + Live TV offers many sports channels in each package. This means you'll have access to plenty of sports in addition to MLB coverage.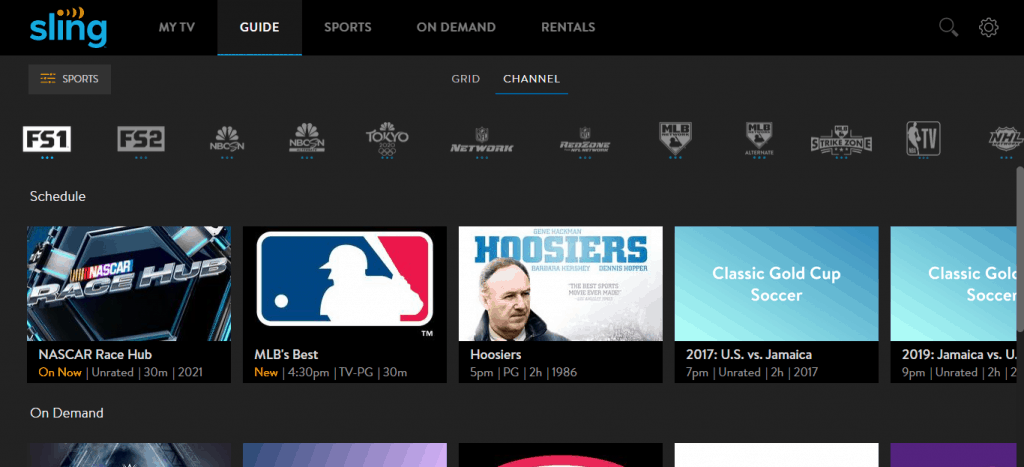 Are There More Ways to Watch the ALCS without Cable?
Yes! You've already learned about some great options, but there are a few more that you can use to watch the ALCS live stream without cable. Additional service options include:
FuboTV: This is our favorite sports streaming service with over 100 channels — a third of which are sports-oriented. For $69.99/mo, you get all the channels you need to watch the ALCS and World Series. See our FuboTV review for more!
YouTube TV: Watch more than 85 channels for $64.99 per month.
DIRECTV STREAM: Start with over 65 channels for $69.99/mo. Larger packages are also available. Read our DIRECTV STREAM review for details.
If you still have questions about how to watch the ALCS without cable, please let me know in the comments. You can find details about other ways to watch sports online without cable in many of our other guides, too.
Latest posts by Frank Moraes
(see all)