When you're a fan of the Atlanta Falcons and live in the area where they're located, it's easy to watch the games on local channels. However, you run into a dilemma if you live in another state and want to cheer on your team. Fortunately, many options are available, allowing you to watch each game.
In a hurry? YouTube's NFL Sunday Ticket is the only surefire way to watch all out-of-market matchups. But if you don't want to spend that kind of money, there are some other possibilities:
ExpressVPN: Get the games you want to watch no matter where you are with private browsing and a 30-day money-back guarantee.
Fubo: Watch all local and primetime games as well as all the action Sunday afternoon with NFL RedZone. Sign up for a free trial!
NFL Sunday Ticket: Available through YouTube and YouTube TV.
DAZN Canada is streaming every NFL game live, which means preseason, regular games, playoff games, and of course the Super Bowl.
ExpressVPN: Get the games you deserve while securing your privacy. Comes with a 30-day money-back guarantee.
NFL Game Pass: Watch any game live for NFL fans outside the US.
Since 2017, the Falcons have had a challenging time qualifying for the playoffs. Given the standing of the NFC South this year, the Falcons have a better-than-decent shot at the playoffs. They're currently running second only to the Buccaneers, and both are 3-4 going into Week 8.
If you're a Falcons fan outside the Atlanta Metro area, you could miss it. Read on for our solutions.
This Week's Atlanta Falcons Game
Going into Week 14 the Atlanta Falcons are at 6-6.
Sun Dec 10 : vs Tampa Bay Buccaneers (CBS)
How to Watch Out-of-Market Atlanta Falcons Games
Being a fan of the NFL is a great way to spend a Sunday. After a long week, it gives you a fun event to look forward to watching. Unfortunately, it can be challenging to view regular NFL season games if you don't live close to the team's location as broadcasts are regionalized.
If you're a local fan, it shouldn't be a problem to turn on your big-screen TV and watch the game. Area Fox affiliates broadcast these games regularly. However, if you've moved to Arizona and want to watch your Atlanta Falcons dominate, you run into a problem as the games will only be shown regionally.
Solutions have been created with other sports, such as the NBA, MLB and NHL. MLB.TV , NBA League Pass, and MLS make it straightforward for fans of these sports teams to watch games when a regional broadcast isn't available.
What Channels Do I Need to Watch Atlanta Falcons Games Out of Market?
NFL RedZone: This service allows you to watch all the Sunday afternoon games.
NFL+ Premium: Affordably priced at $9.99 per month, this option provides replays for Sunday's games. While it's not live, it's an inexpensive option you can utilize. (NFL+ review)
NFL Sunday Ticket: As an Atlanta Falcons fan living outside the area, this is another excellent resource. However, it does require you to be a satellite subscriber.
VPN: This powerful tool is a great option to watch Atlanta Falcons' live games while not living in the local area where they're broadcast. (Out-of-Market NFL Viewing With VPNs)
Sirius XM: Listening to an Atlanta Falcons game is also possible with this option, which is always an alternative if you're traveling on a Sunday and don't want to miss the game.
Other Options: Where there's a will, there's a way. If you're following a budget, you may have a buddy who has subscribed to one of the options.
Watch the Falcons on NFL RedZone
Many live TV streaming services offer NFL RedZone alongside other local channels and sports network like CBS, NBC, ESPN, ABC, Fox Sports, and more. Here are a few you may want to check out:
Fubo (formerly called FuboTV): You'll have access to over 130 channels at a base price of $74.99/mo. Adding on RedZone, which includes 28 other live sports channels, is $10.99 monthly. (Fubo review)

Use a VPN to Watch Atlanta Falcons Games Out of Market
Another excellent option is to use a VPN. It disguises your location, allowing you to avoid local blackouts and watch your favorite team when you're not living in the area. This option doesn't offer content but maybe a tool you want to add to your TV-watching arsenal.

Unblock Your Favorite Events & Teams With a VPN

If you can't watch your favorite events or teams because of your location, a VPN will allow you to get the access you are entitled to, plus extra security and unequaled privacy. Check out our VPN Guide for everything you need to know, including our top pick ExpressVPN.

Other brands worth checking out include Hotspot Shield and CyberGhost.
Devices to Live Stream Out-of-Market Atlanta Falcons Games
The device you use to watch the football games each Sunday depends on your service. If you have one of the following devices, you're probably good to go:
Amazon Fire TV/Firestick
Apple TV
Android mobile
Chromecast
iOS via an iPhone or iPad
Samsung smart TVs
Roku
Wrapping Up
As an Atlanta Falcons fan living far away from the area where your team is located, you have many options available for watching games. While some may be delayed, you'll have to make sure you don't peek at the score before watching. Signing up for YouTube or YouTube TV and using its NFL Sunday Ticket is a great option. Sling TV, Fubo, and NFL RedZone are also excellent services you can use to enjoy the games.

FAQ
Is DIRECTV STREAM a viable option for watching out-of-market Atlanta Falcons games?
Using DIRECTV STREAM is an excellent option if you're an NFL fan. You'll be able to watch your local team on Sundays, and it also offers many other great channels for out-of-market games. While you can get NFL RedZone and NFL Network with it, it's an option you may want to consider.
What radio stations are the Atlanta Falcons on?
You can listen to Atlanta Falcons games on WZGC 92.9 FM (92-9 The Game) and WSRA 1250 AM in the team's region. You can also stream the radio feed nationwide through TuneIn and Sirius XM NFL Radio. Alternatively, you can subscribe to NFL+ or NFL+ Premium to get live audio feeds in the US.
Do Atlanta Falcons games sell out?
It varies from game to game. If a game sells out, you can still catch the action even out-of-market through NFL RedZone, NFL Sunday Ticket, and other options discussed above. If a game does not sell out, the NFL no longer enforces the blackout rule that was introduced in 1973. Hence, you can watch in-market games as usual.
Besides the Atlanta Falcons, how do I watch out-of-market games?
You'll find everything you need to know about any NFL team on HotDog. Just start with our main NFL page and branch out from there. We cover everything from the preseason to the draft as well as every game throughout the season, all the way through the Super Bowl.
Here are individual team viewer's guides for watching out-of-market NFL games:
Page Updates
▼
▲
Mentioned offers. Misc changes.

Added sub-section. Changes to some sections. Added some more links. Misc changes.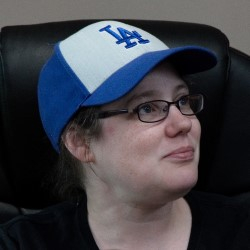 Latest posts by Alanna Baker
(see all)