If you're looking for motorsport excitement, it doesn't get any better than the FIA Formula One World Championship. And with Sling TV, for $40.00/mo, you can watch every Grand Prix on the F1 calendar. Take a look at Sling Orange today for half off your first month!
Top Ten Formula 1 Circuits
Of course, a major part of any race is the venue, so below we're going to go over some of the most technically challenging, exciting, historical Formula 1 circuits in the world. Ready, set, GO!
10. Miami International Autodrome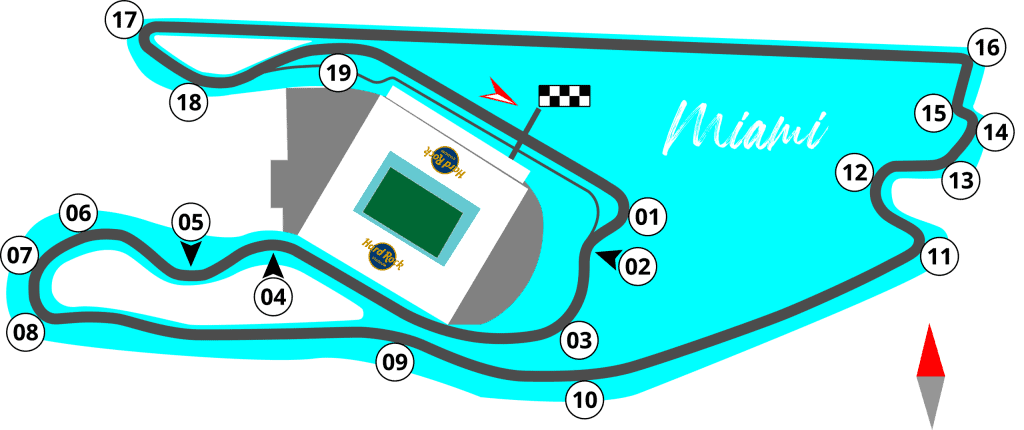 The Miami GP is the second-newest addition to the F1 race schedule (the newest being the Las Vegas Grand Prix, debuting this year). The Autodrome is a temporary street circuit set up around the Hard Rock Stadium for the duration of the Grand Prix.
Before Vegas, it was the first F1 track to be located in a major city in the US since the Detroit GP's final run in 1988. It has 19 turns, plus two long straights, one of which runs right alongside the stadium, which provides plenty of thrilling opportunities for overtaking.
9. Circuit Gilles Villeneuve
(Pictured above in featured image.)
Location: Montreal, Quebec, Canada
2023 Date and Time: June 18,
One of the shortest Formula 1 circuits in the series, it's one of the most challenging due to its high-speed straights and tight chicanes. The circuit is known for its bumpy surface and its dangerous final corner, dubbed the "Wall of Champions" because of the number of World Champions who have crashed into it.
Lewis Hamilton won an F1 race for the first time here in 2007. It's also where Jenson Button took the 2011 Canadian GP in one of the most dramatic victories in F1 history. He went from last place to first, despite rain, multiple safety car periods, and a two-hour red-flag delay.
8. Hungaroring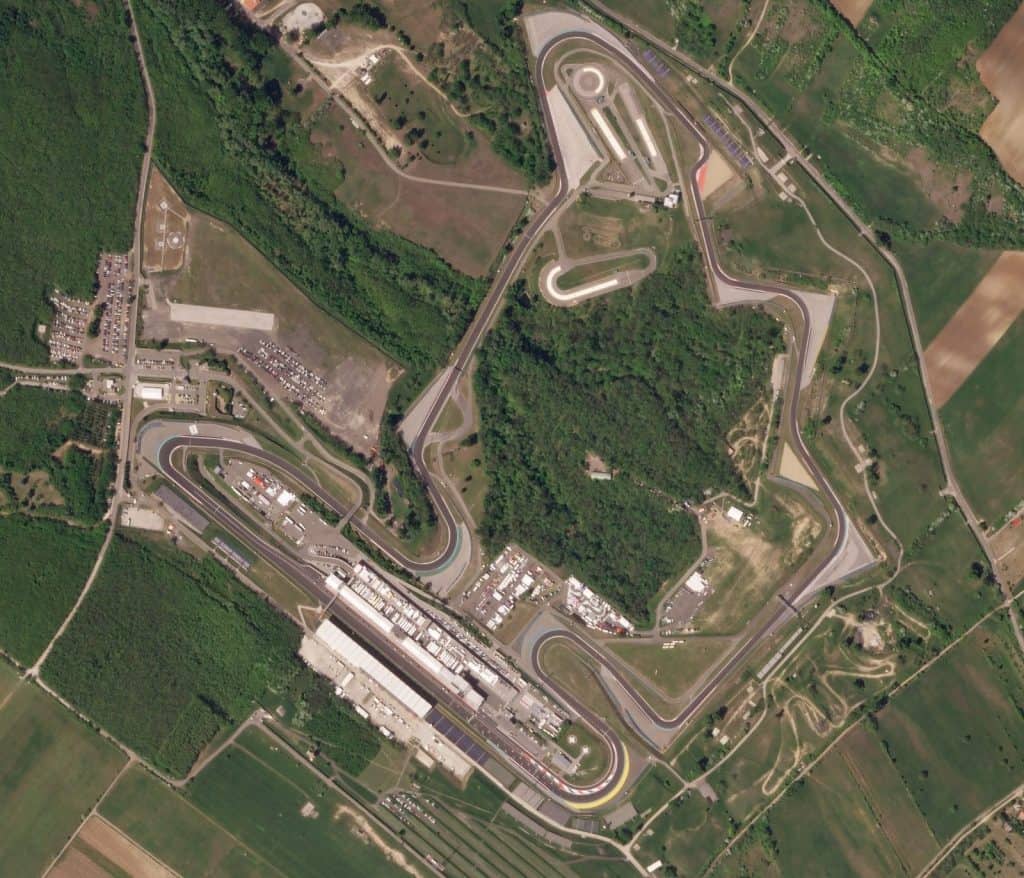 GP: Hungarian Grand Prix
Location: Mogyoród, Hungary
2023 Date and Time: July 23,
A twisty, tight, slower circuit, the Hungaroring is the only track in Eastern Europe to have ever hosted an F1 race. It's in a natural amphitheater, with a great view of the event for spectators.
In addition to motorsports, it has also hosted performance events, including concerts by Elton John, Rod Stewart, and Depech Mode.
7. Red Bull Ring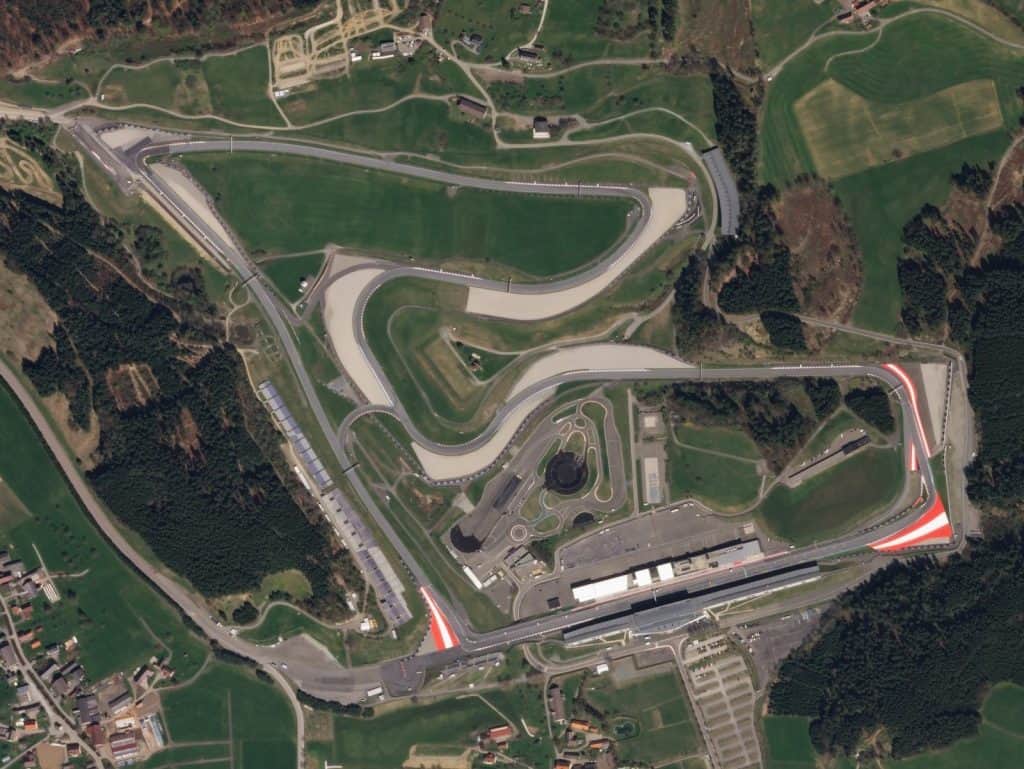 GP: Austrian Grand Prix
Location: Spielberg, Austria
2023 Date and Time: July 2,
Also known as the Spielberg Circuit, this course features a fast and flowing layout, with lots of elevation changes and high-speed corners in its short length.
It was originally named the Österreichring when it was built in 1969, but in 2011 it was reopened following a Red Bull-sponsored redesign and renovation. Red Bull also took the opportunity to add a go-kart track, hotel, and Red Bull Museum to the area.
6. Circuit of the Americas (COTA)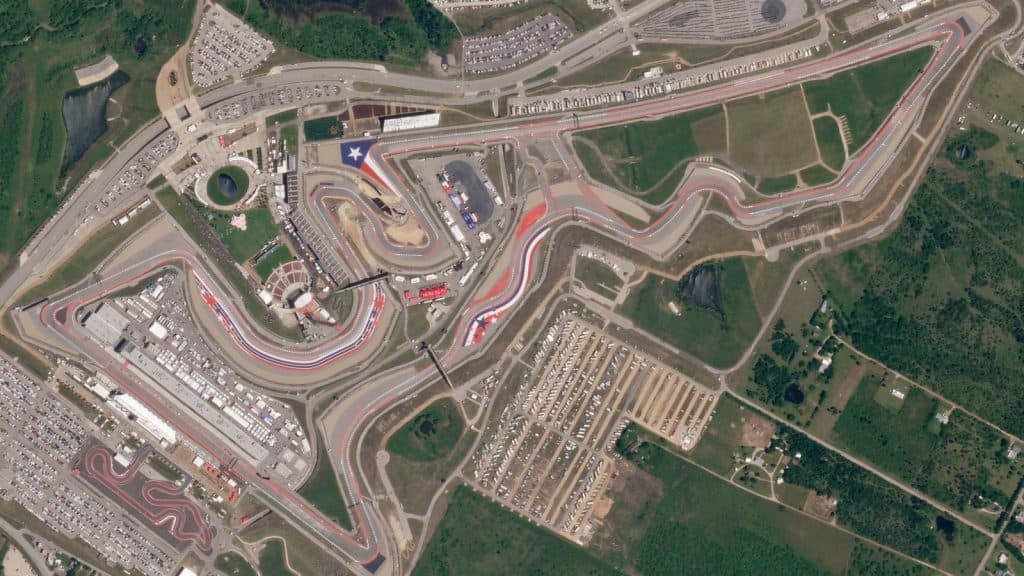 GP: United States Grand Prix
Location: Austin, Texas, USA
2023 Date and Time: October 22,
This track is one of the more recent additions to the F1 series, having debuted its first GP in 2012. It was the first circuit in the US to be designed and purpose-built for F1 cars.
In addition to elevation changes and sweeping corners, several of its elements are inspired by other Formula 1 circuits on this list. For instance, the first part is reminiscent of the Maggots-Becketts complex at Silverstone, while the last section is a tribute to the Esses at Suzuka.
5. Silverstone Circuit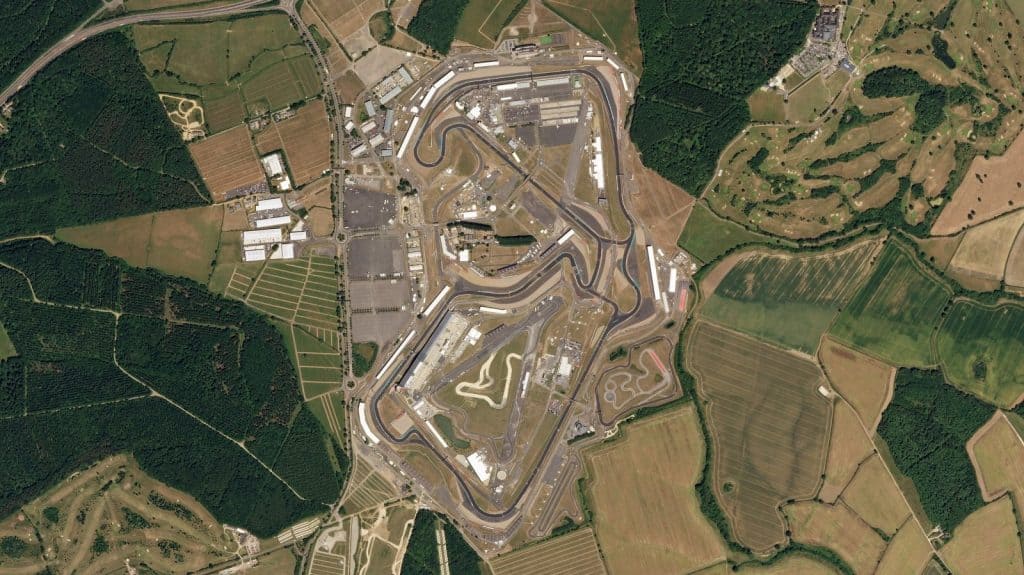 GP: British Grand Prix
Location: Silverstone, England, United Kingdom
2023 Date and Time: July 9,
The very first time the F1 World Championship was held was here in 1950, and it's been a fixture of the calendar ever since. It's a favorite among drivers for its fast-moving, fluid design and is famed for its Maggots-Becketts section, a challenging complex of fast left-right turns.
Copse Corner, considered one of the best in F1, is where Mercedes driver Lewis Hamilton and Red Bull's Max Verstappen collided in 2021.
4. Suzuka International Racing Course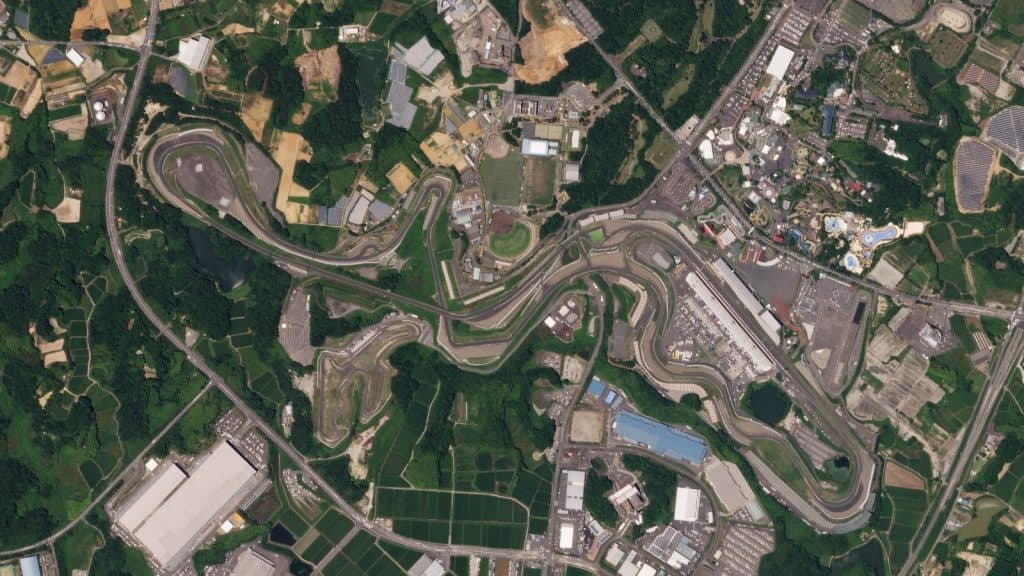 GP: Japanese Grand Prix
Location: Suzuka, Japan
2023 Date and Time: September 24,
Suzuka is unique among Formula 1 circuits because of its figure-eight shape. Originally built as a test course by Honda, it's one of the few F1 tracks built and owned by a car manufacturer. It's noted corners include the 130R and the Spoon Curve.
In 1989, Alain Prost won after he and Ayrton Senna collided at the final chicane; the next year, Senna retaliated by deliberately crashing into him at the first corner.
3. Circuit de Monaco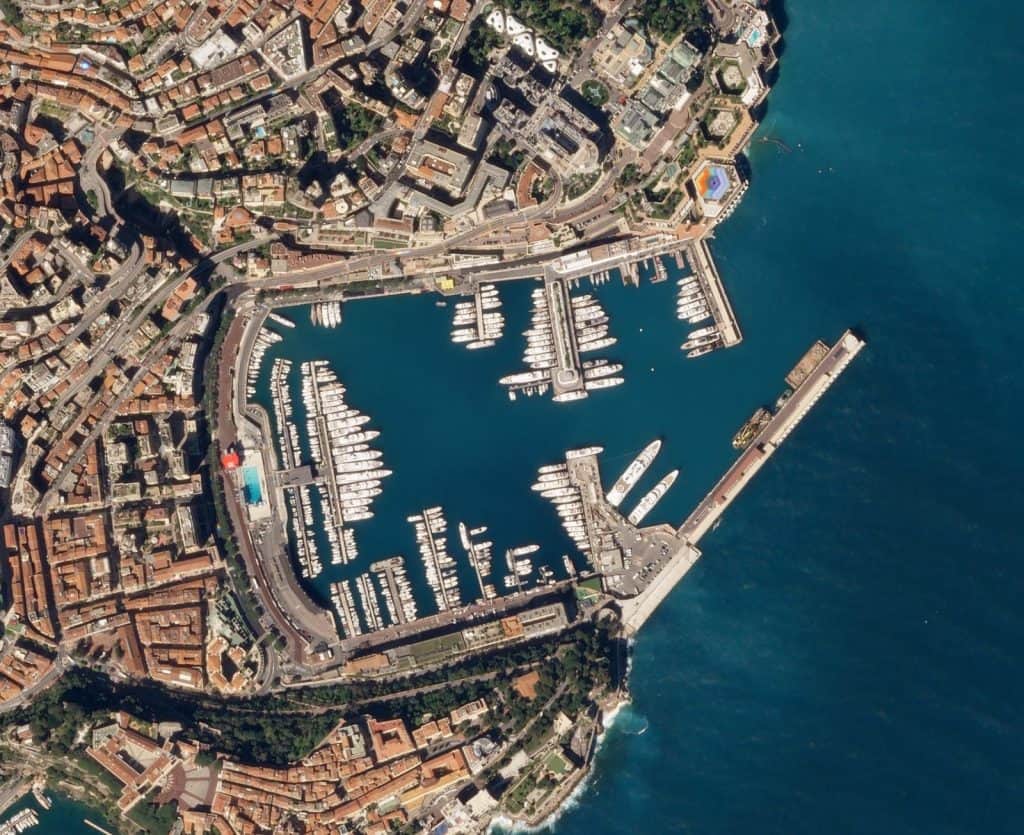 Location: Monte Carlo, Monaco
2023 Date and Time: May 28,
Speaking of Ayrton Senna, he holds the record for most wins at the Monaco GP — six in total, with five in a row between 1989 and 1993. The course, a street circuit laid out around the harbor, is widely considered the most challenging of the entire F1 series due to its tight corners, narrow streets, and elevation changes.
Qualifying races count for more than on other Formula 1 circuits, since overtaking is difficult if not impossible, so starting position is critical. This circuit has the slowest average speed, just 100 mph (ca. 161 km/h), and has the most corners (19). It also contains the slowest corner of any track, the Fairmont hairpin, only 30 feet (approximately 10 meters) across and a maximum speed of just 31 mph (ca. 50 km/h)
2. Autodromo Nazionale di Monza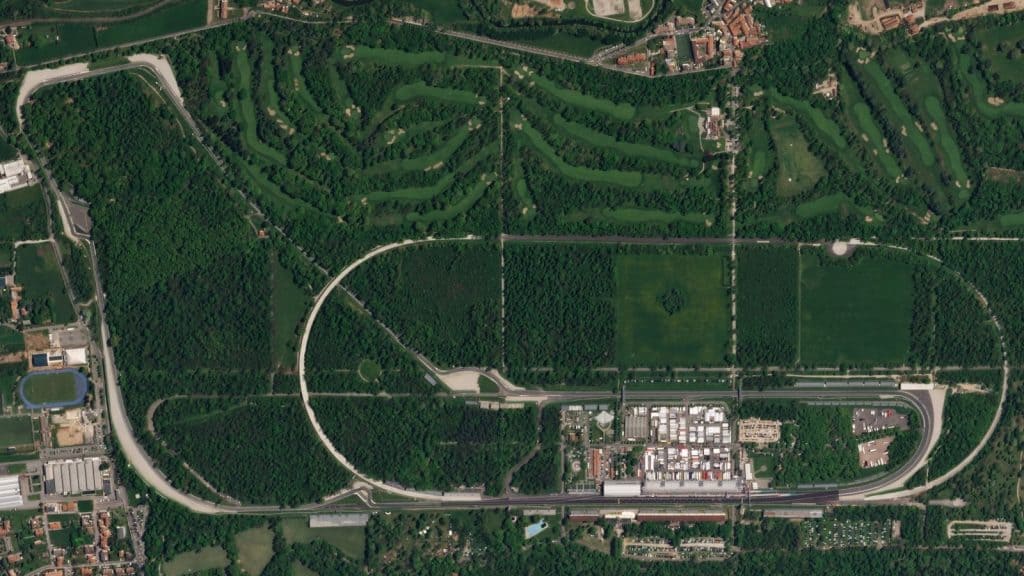 GP: Italian Grand Prix
Location: Monza, Italy
2023 Date and Time: September 3,
Known for its long, fast straights, tight chicanes, and high-speed corners, one of the best known is the Curva Parabolica, taken at speeds up to 205 mph (appr. 330 km/h). The Italian GP is one of the most popular GPs, and the local Tifosi in particular come out to give vociferous vocal support to Team Ferrari. It's also one of the prettiest Formula 1 circuits, with its many deep wooded sections.
1. Circuit de Spa-Francorchamps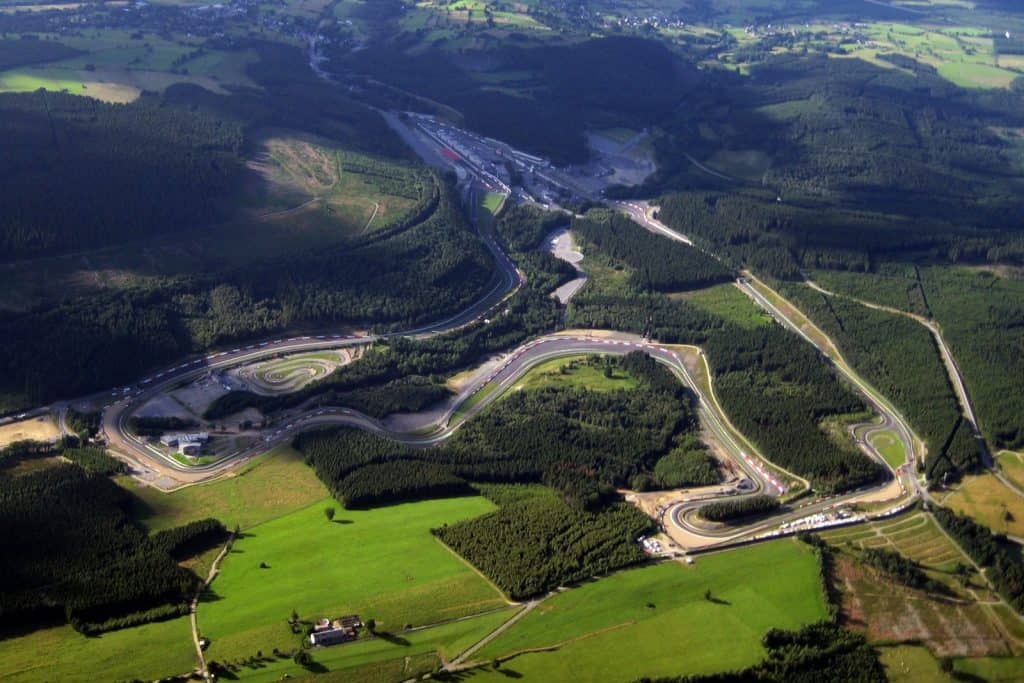 GP: Belgian Grand Prix
Location: Stavelot, Belgium
2023 Date and Time: July 30,
While it's tough to pick a #1 out of all the Formula 1 circuits, a strong argument can certainly be made for Spa. One of the most mentally challenging tracks, it's also one of the fastest — an adrenaline-soaked combination.
It has only one hairpin, and most of its wide corners can be taken at over 180 mph (290 km/h). Its many long straights provide plenty of opportunities for overtaking, which makes for a much closer race, especially with the new drag reduction systems (DRS). The Eau Rouge corner alone — one of the most famous and challenging, not just in F1, but in all of motorsports — is taken at full speed by only the most courageous, skilled drivers.
Wrapping Up
Don't miss the pulse-pounding rush of these amazing, iconic Formula 1 circuits. Sign up for Sling Orange today, and watch every Grand Prix of the season!
FAQ
What are the other Formula 1 circuits?
There are 23 total F1 races this season, so the thirteen Formula 1 circuits not mentioned above are:
Bahrain International Circuit – Bahrain Grand Prix – Sakhir, Bahrain (March 5)
Jeddah Street Circuit – Saudi Arabian Grand Prix – Jeddah, Saudi Arabia (March 19)
Albert Park Circuit – Australian Grand Prix – Melbourne, Australia (April 2, )
Baku City Circuit – Azerbaijan Grand Prix – Baku, Azerbaijan (April 30, )
Autodromo Enzo e Dino Ferrari – Emilia Romagna Grand Prix – Imola, Italy (May 21, )
Circuit de Barcelona-Catalunya – Spanish Grand Prix – Barcelona, Spain (June 4, )
Circuit Zandvoort – Dutch Grand Prix – Zandvoort, Netherlands (August 27, )
Marina Bay Street Circuit – Singapore Grand Prix – Singapore (September 17, )
Lusail International Circuit – Qatar Grand Prix – Lusail, Qatar (October 8, )
Autodromo Hermanos Rodriguez – Mexican Grand Prix – Mexico City, Mexico (October 29, )
Autódromo José Carlos Pace (Interlagos) – São Paulo Grand Prix (formerly Brazilian Grand Prix) – São Paulo, Brazil (November 5, )
Las Vegas Street Circuit – Las Vegas Grand Prix – Las Vegas, Nevada, USA (November 18, )
Yas Marina Circuit – Abu Dhabi Grand Prix – Abu Dhabi, United Arab Emirates (November 26, )
Featured image: Circuit Gilles Villeneuve by Will Pittenger under CC BY-SA 3.0 via Wikimedia Commons
Page Updates
▼
▲
Updated some sub-sections. Linking.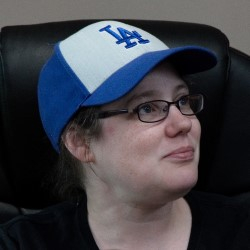 Latest posts by Alanna Baker
(see all)