English Premier League is back.

Stream it live on NBCUniversal channels with Fubo!
Spanish speakers have great options for streaming live TV. Sling TV offers the most choices of any streaming service. Read on to learn everything you need to know.
In a hurry? Although you have many options for region-focused Spanish-language packages, the Best of Spanish TV gives you over 20 news, entertainment, and sports channels. Save 50% on Sling TV now!
When it comes to streaming live TV en español, it would be difficult to do better than Sling TV. Other services may have decent Spanish-language packages (some are better than others). But only Sling offers a level of customization that appreciates that, while the Latino community shares a common language, they come from many different countries, backgrounds, and cultures.
Rather than offering a single Latino plan (or offering maybe a second for deportes), Sling has separate packages for México, Sudamérica, El Caribe, Centroamérica, and España. However, they also have a "Best of Spanish TV" that covers the most popular Spanish-language channels.
What Is Sling Latino
Here's how it works: the "Best of Spanish TV" is basically the Sling Latino base package, and it's $10/mo. The five regional services range from 3 channels in the Centroamérica service to 17 in the México service. The average is around 10 channels. They all cost $10/mo. These channels all feature exclusively Spanish-language programming.
If you want a completely Spanish-language channel line-up, you can choose to add one or more of the other Latino packages from the five regional services. If you combine two or more of them, you get $5 off the total.
If you want to mix it up a bit, you can combine the Best of Spanish TV package with one of Sling TV's English-language base packages, Orange or Blue, for $40/mo, to get between 50 and 65 channels in both Spanish and English.
Combining Best of Spanish TV and Sling Orange is the only way to get ESPN Deportes (due to complicated licensing agreements). It also comes with Disney Channel. If you want Fox and NBC, you should get the Blue plan. Both plans provide popular channels AMC, Cartoon Network, Comedy Central, HGTV, Lifetime, TBS, TNT, and Vice.
Sling Latino Plans
Sling TV offers a total of six Spanish-language plans.
Best of Spanish TV
A bit of everything from around the world: news, finance, sports, nature, telenovelas, movies, and kids. It includes a total of 22 channels:
Azteca
BabyTV Español
beIN Sports en Español
beIN Sports Connect
Cine Sony
Cinelatino
Discovery en Español
Discovery Familia
El Financiero Bloomberg TV
Estrella TV
France 24 en Español
History en Español
¡HOLA! TV
Pasiones
PX Sports
National Geographic Mundo
NTN24
Nuestra Vision
Tarima TV
Vme Kids.
México Service
This package includes 13 channels featuring Noticias, telenovelas, movies, music, and more from Mexico:
A3 Series
AZ Cinema
AZ Clic
AZ Corazón
Canal Once
CBTV Michoacán
Cinema Dinamita
Mexicanal

Milenio Televisión
Multimedios Televisión
TeleFórmula
Teleritmo
Video Rola.
Caribe Service
This service features series, películas, and more from Puerto Rico, the Dominican Republic, and Cuba. Some of the popular programming includes O Outro Lado do Paraíso (Pasiones), LIDOM (Telemicro), and Treintona, Soltera y Fantástica (Cinelatino).
In all, you get 9 channels:
Cinelatino
Cuba Max TV
Dominican View
Pasiones
Supercanal Caribe
Telemicro

Televunivérso
TV Quisqueya
Wapa América.
Sudamérica Service
Offers 13 channels with movies, telenovelas, sports, and news from Colombia, Argentina, Venezuela, Bolivia, and Ecuador:
A3 Series
Canal Sur
Caracol
Ecuavisa Internacional
Estudio 5
NTN24
Nuestra Tele
RCN Novelas

Telefe Internacional
Todo Noticias
El Trece Internacional
TV Venezuela
Centroamérica Service
Keep current on deportes, noticias and the latest shows and gossip from El Salvador, Honduras, Guatemala, Costa Rica, Nicaragua, and Panama. Popular programs include La Revista (Multimedios Costa Rica), El Noticiero (Centroamerica TV), and CATV Futbol (Centroamerica TV). It offers 3 channels:
Centroamerica TV
Multimedios Costa Rica
Tele El Salvador
España Service
Todas noticias, entertainment, and movies from Spain. It includes 4 channels with popular shows like El Año de la Garrapata (A3Cine), La Voz Kids (Antena 3), MasterChef (TVE), and La Mañana (TVE):
A3 Series
A3Cine
Antena 3
TV Española Internacional
Sling also has dozens of a la carte premium channels available, starting at $3/mo extra. Several are in Spanish, including Pantaya, Flix Latino, Cocina ON, and Cadena de Noticias Dominican Republic (CDN).
General Features
Sling TV's plans all come with 50 hours of cloud DVR, which is upgradable to 200 hours for $5 extra per month.
You can watch most channels on up to 3 screens at a time. There is an exception: channels that are part of the Sling Orange plan can only stream on one device at a time. This means ESPN Deportes is always limited to one screen at a time.
TV Everywhere is a system that lets you use your TV provider's credentials to stream supported channels on other apps. This is especially good for accessing subchannels.
Unfortunately, TV Everywhere support for Spanish-language channels seems to be a bit lacking; at the moment, it's just beIN Sports en Español and NBC Universo. That may change any time, though, and there is a link on Sling's website to request TV Everywhere access for a channel.
Alternatives
Sling TV isn't the only service with canales in español. Most of the major services have notable Spanish content. The major exceptions are Philo and YouTube TV. Read on to see how Sling stacks up against the competition.
Sling TV vs DIRECTV STREAM

The DIRECTV STREAM (formerly AT&T TV) Spanish lineup has roughly as many channels as Sling (if you got all the Latino services). But there's an (expensive) catch. Stream only has English-based packages, and they start at a $74.99/mo. On top of that, you need the Español add-on is $15/mo. So that is $99.99/mo total.
| | | | | |
| --- | --- | --- | --- | --- |
| | Sling | Orange | Blue | DirecTV |
| Monthly Price | $55 | $90 | $90 | $99.99/mo |
| Spanish Channels | 58 | 59 | 58 | 59 |
| English Channels | 0 | 30+ | 40+ | 65+ |
"Sling" is all the Latino plans alone; "Orange" is Sling Orange with all the Latino plans (also includes ESPN Deportes); "Blue" is Sling Blue with all the Latino plans.
The channels do vary quite a bit between Sling TV and DIRECTV STREAM. You can only get Bandamax, Cine Estelar, Enlace, and SUR Perú from DIRECTV STREAM.
New customers get 5-day free trial with DIRECTV STREAM. See our DIRECTV STREAM review for details.
Sling TV vs FuboTV

Deportes-centric FuboTV is for fans of fútbol and beyond. The Latino Plan service has 36 Spanish channels, a third of which are TUDNxtra 1-11 (Univision's sports channels), for $32.99/mo. Fubo is also the exclusive home of CONMEBOL qualifier coverage.
There's some overlap with Sling TV on the channel lineup. But the obvious difference is that sports dominate the Fubo channels. It also offers 1000 hours of cloud storage (one of the bigger capacities among any streamer), and, allows 10 devices to stream at a time.
The downside is that, as the name implies, this plan requires you prepay 3 months, and there is no free trial. But it is a similar channel-to-dollar value as Sling, provided sports channels have value to you.
See our FuboTV review for more details. If you live overseas, see FuboTV Spain review.
Sling TV vs Vidgo

Vidgo is the only other streamer to offer a cash option to subscribers, and one of three to have a Spanish language base package (rather than adding on a Latino package to an English-base plan).
Vidgo offers 29 channels for $39.99/mo, and there's a lot in common between Sling's Best in Spanish TV package and Vidgo's Latino plan. Generally speaking, Sling is cheaper for the same number of channels, plus you get DVR (a feature Vidgo is missing).
Find out more in our Vidgo review.
Sling TV vs Hulu + Live TV

Hulu + Live TV is a solid cable replacement service, but not so much for households where Spanish is the main language. It doesn't have a Spanish language base plan, so you would need to shell out $69.99/mo for its base plan (which does include Telemundo).
The Español Add-on is $4.99 on top of that, and then you only get the seven most basic channels, all Spanish versions of American English cable channels: CNN en Español, Discovery en Español, Discovery Familia, ESPN Deportes, FOX Deportes, History Channel en Español, and NBC Universo.
There's more information in our Hulu + Live TV review.
Sling TV vs Antenna
Spanish-speaking TV viewers can potentially get a lot of content free with just an antenna, but not as much as a pay service with a decent Spanish-language package.
If you're a first-generation immigrant looking for a bit of home, you probably won't be able to tune in to channels from your home country, unless you're from Mexico and still live near the border (like, really near.) But there are currently 15 Spanish-language channels broadcasting over-the-air (OTA) in the US.
If you live in or relatively close to a city, you will pick up more channels. But even with subchannels, this is relatively limited. Sling's "Best of" package alone has 22 channels for $10, which, while not free, is pretty inexpensive.
See our article about using a high-definition indoor antenna to get started.
Streaming TVs and Devices for Sling Latino
As the first major player in the live TV streaming business, Sling TV supports pretty much every device you can think of. This list contains most of them but for the full list, see the Sling TV review.
AirTV Players
Amazon Fire TV
Android Mobile Devices
Android TV
Apple TV
Chromecast
iOS Mobile Devices
LG TVs
Oculus Go
Roku
Samsung Smart TVs
Web Browsers
Xbox One
Xfinity Flex.
You can also use Sling with the AirTV to integrate channels from your antenna to the Sling interface with your streaming channels.
Summary
Even if you go loco and get all 6 Latino services — almost 60 channels for $55 — it's still one of the best channel-to-dollar values around. Only DIRECTV STREAM comes close, but it's overpriced unless you also want the English-language channels.
Since there are no contracts, you can switch your packages around or cancel anytime, so there's very little downside to trying Sling TV out for a month. ¡A por ello!
FAQs
What is the best Spanish-language streaming service?
The best Spanish-language streaming service depends on what channels you want. In terms of sheer numbers, Sling TV gives you access to the most channels, and gives you the best value on those channels. If you're heavily into sports, you may prefer FuboTV's Latin Quarterly plan. And DIRECTV STREAM's Español add-on has some channels Sling doesn't offer. It's just a question of what you want to watch.
Does Sling TV offer Telemundo?
Sling TV doesn't offer Telemundo. But it is one of the channels you can get free over the air with an antenna. If you like Telemundo shows but can't get it with an antenna, Peacock and Hulu both offer low-cost on-demand services that have Telemundo shows. Peacock even has a live stream of Telemundo.
Ditch "Big Cable" Now – 3 Simple Steps to Cut the Cord
Pick the right streaming service
Get the content you deserve with the best VPN.
Supercharge your internet provider
That's it — you'll save money, take back control, and enjoy TV more!
Page Updates
▼
▲
Pricing updates. Image changes. Various changes.

Added buttons for streaming services. Added some links. Pricing updates. Mentioned offers.

Image changes. Pricing updates. Added a few links.

Linking. Pricing updates. Misc content updates.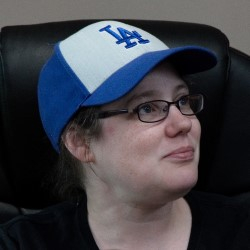 Latest posts by Alanna Baker
(see all)