The dust has settled at Pimlico, and National Treasure is the winner! Blazing Sevens came second, and Derby winner Mage came third.
If it's the third Saturday in May, then get ready to place your bets because the second jewel of the Triple Crown of horse racing is here: the Preakness Stakes at Pimlico Race Course in Baltimore, Maryland. The 148th Run for the Black-Eyed Susans will be held Saturday, May 20, post time at .
In a hurry? The 2023 Preakness Stakes will be televised on NBC. You can watch it with an antenna, or stream it with Sling Blue for just $40.00/mo — the cheapest streaming service to offer NBC. Save 50% on Sling TV now!
The Preakness Stakes is held annually two weeks after the Kentucky Derby at Churchill Downs in early May and three weeks prior to the Belmont Stakes at Belmont Park in June. It's the most highly attended equestrian event in North America, right after the Derby, and followed by the Belmont Stakes, the Breeders' Cup, and the Kentucky Oaks. The race was televised for the first time by CBS in 1948.
Three-year-old fillies and colts can enter the Preakness, and six fillies have won it, the most recent being Swiss Skydiver in 2020. It's the shortest Triple Crown race, at 1 3/16 miles.
Winners of the Preakness Stakes are draped in a blanket of flowers made to resemble black-eyed Susans, the Maryland state flower (real black-eyed Susans aren't in season yet).
Watch the Preakness Stakes on Sling TV
This year, NBC is keeping the Triple Crown coverage mostly to itself. Pre-race festivities will start from to on CNBC, switching to NBC at as the main race draws nearer and will continue until . Post time for the Preakness Stakes is , and you'll want to make sure you tune in a bit early because after two minutes it's all over.
In most areas of the country, you can watch your local NBC station for free with a digital antenna.
NBC on Sling Blue
NBC channels on Sling TV are included with the Blue base plan. Sling Blue is $40.00/mo for over 40 popular pay channels. CNBC is not one of them, but it is offered in the News Extra, which is just $6 extra per month. It's still cheaper than any other streaming service that carries NBC.
Sling Blue offers NBC in a limited number of markets around the US. If you live in one of them, then you'll be all set.
Boston (WBTS)
Chicago (WMAQ)
Dallas/Fort Worth (KXAS)
Miami/Fort Lauderdale (WTVJ)
Hartford/New Haven (WVIT)
Los Angeles (KNBC)
New York (WNBC)
Philadelphia (WCAU)
San Diego (KNSD)
San Francisco/Oakland/San Jose (KNTV)
Washington, DC (WRC)
But what if you don't live near one of these stations?
Sling TV's Antenna Deal
Antennas these days give you a crystal-clear HD picture and more channels than you probably realize. They're cheap, indoors (no roof climbing necessary), and easy to install — you just plug it in the back of the TV.
The best part is that Sling TV will give you a free HD antenna just for prepaying two months of service. You can get additional information on this and other sign-up deals on streaming equipment with our Sling TV Local Channel Guide.
2023 Preakness Stakes Horses
The 148th Preakness Stakes is scheduled for Saturday, May 20, 2023, at . The slate of contenders currently set to race is below. Kentucky Derby winner Mage is the favorite to win as of this writing, with Lexington Stakes winner First Mission second. Mage's jockey is Hall-of-Famer Javier Castellano and his trainer is Gustavo Delgado.
Mage
First Mission
Blazing Sevens
Confidence Game
Disarm
Henry Q
Perform
Red Route One
National Treasure
Instant Coffee
Chase The Chaos
Il Marcolo
The 2022 Preakness was won by Early Voting, and long shot Derby winner Rich Strike didn't even try for the Triple Crown. Early Voting was trained by Chad Brown and his jockey was Jose Ortiz.
Wrapping Up
Don't miss the 148th running of the Preakness Stakes on May 20, and sign up for Sling Blue for the best deal in streaming!
Featured photo: The 147th Preakness Stakes at Pimlico Race Course (2022) by Maryland GovPics under CC BY 2.0 via Wikimedia Commons.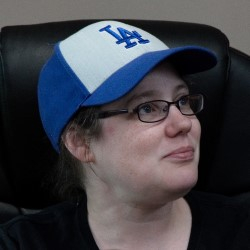 Latest posts by Alanna Baker
(see all)