Disclosure:
Your support helps keep our site running! We earn referral fees for some of the products & services we recommend.
Learn more
FuboTV is one of the hottest streaming services on the market. And with football coming back, you're probably wondering how you can watch NFL on FuboTV, right?
Well, we have all the information you need below!
You can also jump ahead of the game and sign up for a free 7-day trial today.
Channels You Need to Watch NFL Games Online
So the key channels you need to watch NFL, all of which FuboTV provides, are:
In order to watch NFL on FuboTV, you'll need to be in a location that has access to CBS, NBC, and FOX.
These local channels broadcast all the NFL games on Sundays, as well as on Thursdays. Your local team's Monday Night Football appearance will also come on your local affiliate channel.
The good news is that FuboTV carries all CBS, NBC, and FOX in the majority of markets. If you're unsure whether your region is covered, you can find out with Fubo's tool here.
Thursday Night Football broadcasts mainly on NFL Network. And guess what? FuboTV includes this channel as part of the base package.
You can also get NFL RedZone as an add-on for $10.99/mo extra to avoid commercials and watch your favorite games without interruptions!
Of course, Monday Night Football is on ESPN. And FuboTV provides ESPN too.
That means you can watch NFL games on FuboTV all season long. You won't miss a thing! It's a complete cable replacement.
Watch NFL on FuboTV on Various Devices
So now you know FuboTV has the channels you need to watch all your NFL games, but how can you watch?
How FuboTV Works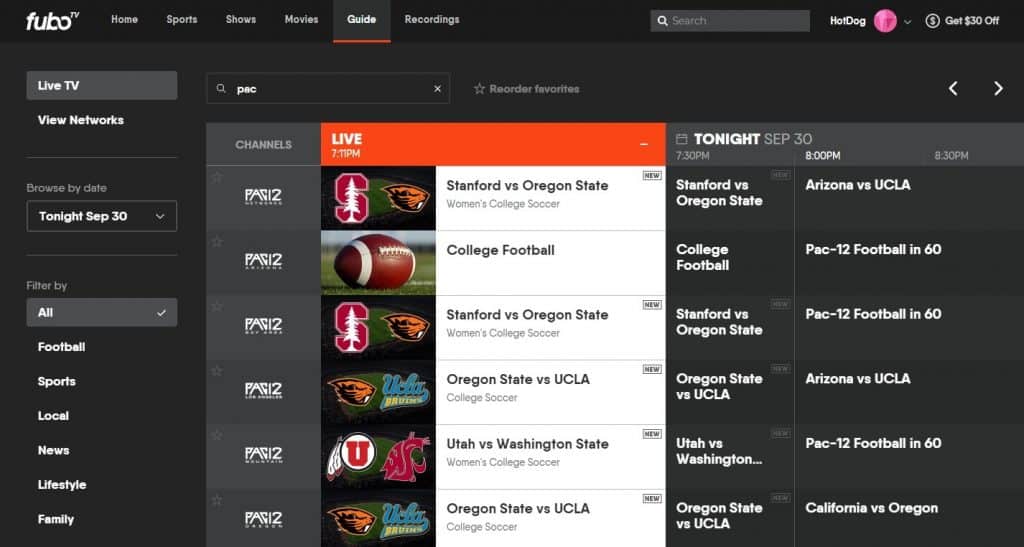 Let's talk about how FuboTV works. Think of it as cable. It looks very similar. It functions similarly, too. There are a similar number of channels (over 100 in the base plan).
You also have a guide you can scroll through that lists the channels and what is playing live on air. You even have a cloud DVR where you can record up to 250 hours of NFL games and other TV shows.
However, there are some big differences. First, there's no contract. You can try it out with a free trial. If you want to keep it, you pay month to month.
You can cancel FuboTV whenever you want, no strings attached. And it's only $64.99 a month — considerably cheaper than cable.
Supported Streaming Devices
Now the way you watch is a bit different. That's because rather than watching by a cable box or satellite, you're streaming via your internet connection.
That means that you can watch on your computer, smartphone, or tablet.
However, you can also get the stream on your TV. To do so, you either need a compatible smart TV, or a streaming device like a Roku, Amazon Fire Stick, or Apple TV.
Read more about which device brands and models FuboTV supports.
These let you stream via various apps — FuboTV included.
More Information On FuboTV
We have several FuboTV articles, guides, and reviews for those already subscribed to FuboTV, or interested in the service. See:
Think you might want to watch NFL on FuboTV? Make sure to test it out using the free trial!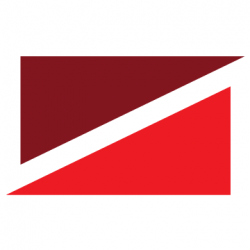 Latest posts by William Parker
(see all)