As of today, May 11, 2020, it has been 2 full months since there have been any live sporting events from any of the major leagues (MLB, NBA, NFL, NHL). With any luck, they will be back in some form or fashion sooner rather than later, although it's difficult to know for sure.
However, lack of sporting events doesn't mean cable subscribers aren't still paying for them. In fact, according to our analysis, pay-tv subscribers have paid almost $3.5 Billion cable fees for live sports that haven't happened.
Here's how we crunched the numbers…
According to Statista, there are around 86.5 pay-TV households in the United States. On average, each of these households pays around $20 per month in fees for sports programming. That means pay-TV subscribing households in the US pay about $1.73 billion per month in fees for sports programming. And with two months of no live sports thus far, that means pay-TV companies like Comcast and AT&T have received nearly $3.5 billion in fees for sports programming that features no live sports.
Instead, subscribers are receiving game reruns, sports talk shows, and documentaries. And while ESPN's documentary, The Last Dance has certainly been incredible, it's still not the same as watching live sports.From past surveys, we know that about 66% of people say they subscribe to cable for live sports. We also know that the longer live sports are suspended or postponed, the less likely people are to keep their cable service. And as the fees pile up for content no one is actually receiving, you have to think cord cutting will only continue to accelerate.
Recently, New York Attorney General, Letitia James, took notice and called on Big Cable to step up and do the right thing:
If you don't get to watch live sports then why are you paying to?

With the cancellation of all live sports, I called on seven major cable & satellite providers in New York to cut fees for live sporting events & provide critical financial relief for consumers.

— NY AG James (@NewYorkStateAG) April 29, 2020
James stated that it is "grossly unfair that cable and satellite television providers would continue to charge fees for services they are not even providing. These companies must step up and immediately propose plans to cut charges and provide much needed financial relief."Of course, to be fair, it's not as if that's all profit for Big Cable. The fact is that pay-TV companies are still paying broadcasters, RSNs, and the various leagues.
As Charter told Ars Technica, "this is a very complicated situation involving multiple parties with individualized agreements that will likely take months to sort out."They went on to say that "to the extent that we receive rebates for canceled sports programming, we will pass that along to our customers."In other words, subscribers are out of luck if Big Cable can't first recoup what it has paid out.
Comcast also told Ars that "any rebates will be determined once the NBA, NHL, and MLB announce the course of action for their seasons, including the number of games that will be played, and of course we will pass those rebates or other adjustments along to our customers."That implies that the company may consider refunding some fees or offering future rebates.
However, for a company notorious for hitting its customers with various fees, locking them into long-term contracts, and hiking prices when promos run out, it's safe to say there aren't many people holding their breath.
The fact is that live sports is the last thing that really holds cable subscribers to their contracts. During quarantine, people have turned to Netflix and other streaming services to fill their entertainment needs without the need for live content. And with live streaming services like Sling TV and fuboTV, people are beginning to learn they can get the live content free as well.
The result? We expect cord cutting to accelerate it's already rapid increase in a post-shutdown world.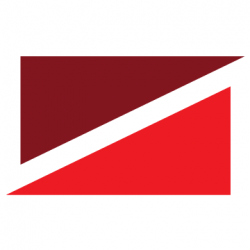 Latest posts by William Parker
(see all)