Opening Day has come and gone. The MLB Playoffs start October 3 — watch every round on Sling TV!
The days are getting longer and the Super Bowl is over, and that means one thing: MLB Spring Training is finally here! To keep up with all the action, Sling TV is the perfect solution. With Sling, you can stream many of the MLB spring training games live. How? Let's get started!
In a hurry? If you just can't wait for the official MLB season to begin, Sling TV is your lowest-cost choice for streaming Spring Training. Choose Sling Orange or Sling Blue (either is $40.00/mo) plus the Sports Extra add-on for $11/mo. The first month is 50% off, so what are you waiting for?
Grab your peanuts and Cracker Jack, your favorite team cap, and get ready to root, root, root for the home team. But you don't have to go all the way to Arizona or Florida to see your team warm up. MLB Network carries many Spring Training ballgames you can take in from the comfort of your living room. And Sling TV has the most economical access to the MLB Network!
All About Sling TV for MLB Spring Training
Sling TV is a live TV streaming service. That means it provides live TV channels (as opposed to on-demand programming like Netflix or Disney+). And the streaming part means it does it through your existing internet connection — the same one you're using to read this article.
Why Should You Choose Sling for the MLB?
Sling TV is the ideal streaming service for many viewers. Here are just a few of its major benefits:
It's cheap! Like, half the price of many of its bigger competitors.
It's compatible with (almost) any device.
Great promos! Deals like half off your first month or free streaming devices for prepaying a couple of months.
Wide variety of channels
Flexibility. Pay for channels you want.
How Does Sling TV Work?
After you make an account, you choose your base plan. Sling Blue has NBC and Fox channels, while Sling Orange has Disney and ESPN. Either one is $40.00/mo or $55.00/mo for both.
Then you can optionally pad out your channel lineup with Extras, themed bundles of 5-10 channels that are mostly $6/mo. The Sports Extra is $11/mo.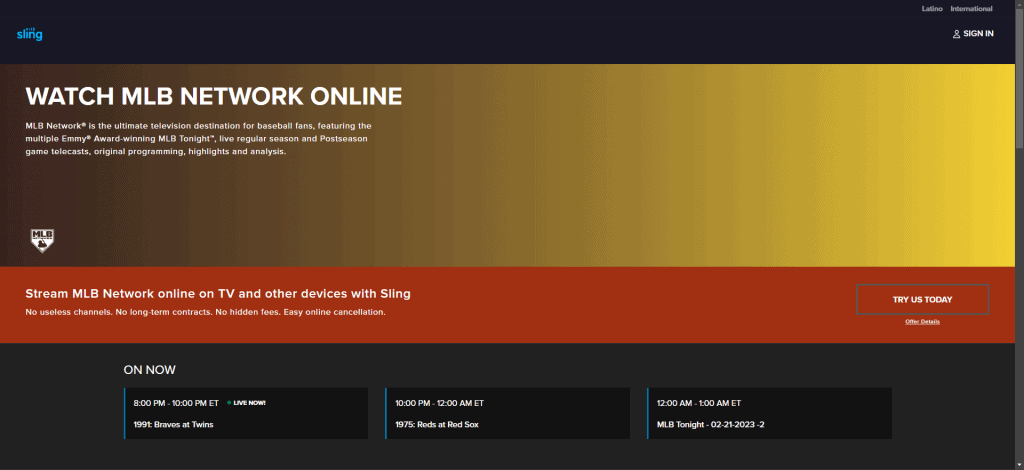 Finally, Sling has dozens of a la carte add-on services, such as AMC+, Showtime, Outside TV Features, and Tastemade+. Prices on these vary from $1.99/mo to $10/mo, with many under $5/mo.
For more information, check out our full Sling TV review.
Watching MLB Spring Training on Sling TV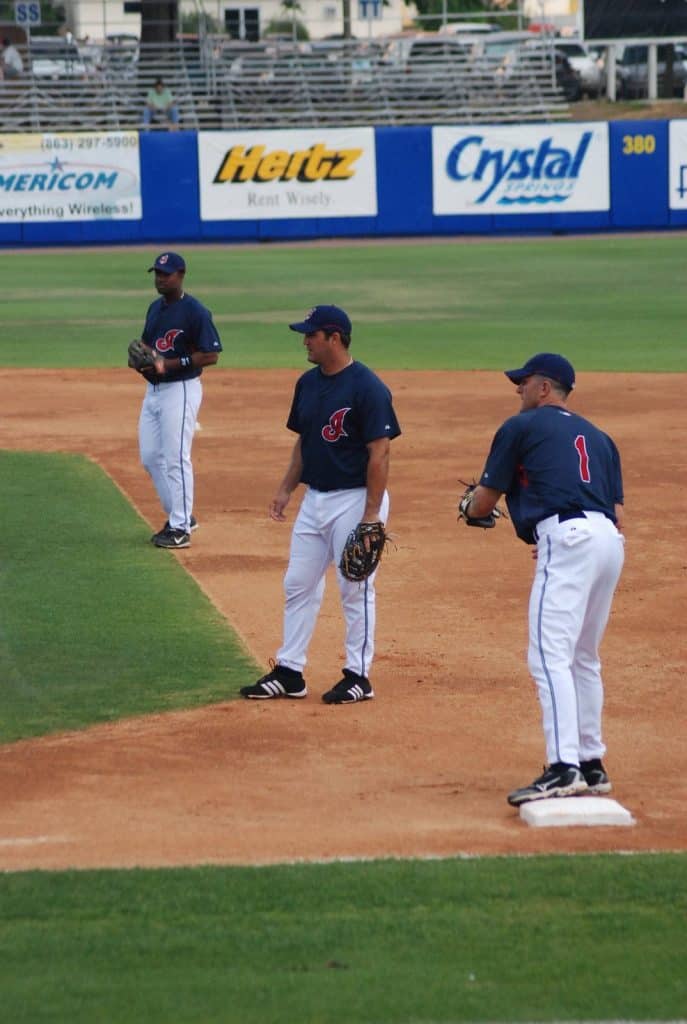 To watch Spring Training, you could get MLB.TV, a subscription service from the MLB itself similar to NFL's Sunday Ticket. It's $139.99/year for the All Teams package, or $119.99/year for just one team. That's on top of whatever you're paying for your TV provider, which can be anywhere from $70 to $150 or more per month.
Or, you could get them together for one low price. $51/mo as of this writing.
If you're a casual sports fan who doesn't want to spend their entire budget on TV, you can't do better than Sling TV. And baseball-lovers are no exception. If you want ESPN you can go with Sling Orange, or if you prefer a slightly longer channel list, you can sign up with Sling Blue. Either one is $40.00/mo.
A traditional TV provider would try to sell you on the next highest service tier for $15-30/mo additional. Or lock you into a contract for an add-on so you can't cancel it for two years. Not Sling.
With either base plan, Blue or Orange, you can get the Sports Extra add-on, which is about 10 extra sports channels for $11/mo. Two of those channels, in particular, are MLB Network and MLB Network Strike
Zone.
It's true that MLB Network does not have as many Spring Training games as MLB.TV, the $40.00/mo could be the deciding factor. Bear in mind that some Spring Training games aren't televised at all.
For more information on the Spring Training schedule you can expect this preseason from Sling TV, please see our schedule guide.
Wrapping Up
So if you just can't wait to start cheering for your favorite baseball team, sign up for Sling TV and check out MLB Spring Training for less!
FAQs
Is there any other baseball this early in the year?
If spring training isn't enough for you, college baseball season started February 17. Games are mostly on the ESPN networks — ESPN, ESPN2, ESPNU, SEC, and ACC. The cheapest way to get the ESPN channels is Sling TV. Some NCAA ballgames are exclusively on ESPN+, some are on FloSports, and some are on regional networks that only service the local area.
Don't miss Team USA at the World Baseball Classic all March for just $20 on Sling TV!
Where does Spring Training take place?
Teams from the eastern US spend their preseason in central Florida and Western teams spend theirs in the Phoenix, Arizona metro area. The 15 teams in Florida are nicknamed the Grapefruit League, while the 15 Arizona teams are nicknamed the Cactus League.
Grapefruit League:
Atlanta Braves (North Port)
Baltimore Orioles (Sarasota)
Boston Red Sox (Fort Myers
Detroit Tigers (Lakeland)
Houston Astros (West Palm Beach)
Miami Marlins (Jupiter)
Minnesota Twins (Fort Myers)
New York Mets (Port St. Lucie)
New York Yankees (Tampa)
Philadelphia Phillies (Clearwater)
Pittsburgh Pirates (Bradenton)
St. Louis Cardinals (Jupiter)
Tampa Bay Rays (Port Charlotte)
Toronto Blue Jays (Dunedin)
Washington National (West Palm Beach)
Cactus League:
Arizona Diamondbacks (Salt River Fields)
Chicago Cubs (Mesa)
Chicago White Sox (Phoenix)
Cincinnati Reds (Goodyear)
Cleveland Guardians (Goodyear)
Colorado Rockies (Salt River Fields)
Kansas City Royals (Surprise)
Los Angeles Angels (Tempe)
Los Angeles Dodgers (Phoenix)
Milwaukee Brewers (Phoenix)
Oakland Athletics (Mesa)
San Diego Padres (Peoria)
San Francisco Giants (Scottsdale)
Seattle Mariners (Peoria)
Texas Rangers (Surprise)
Page Updates
▼
▲
Updated some sub-sections. Updated some section headings. Additional links.

Added links to streaming services. Small layout changes.

Added links to streaming services. Added some more links.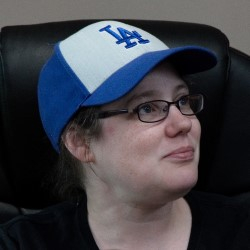 Latest posts by Alanna Baker
(see all)