Disclosure:
Your support helps keep our site running! We earn referral fees for some of the products & services we recommend.
Learn more
Like most sports, you won't find the college basketball live stream on just one channel. Throughout the season games will air on a wide variety of channels. So, you will need multiple channels to watch college basketball without cable.
In a hurry? If you have no time to dig into the details and just want to start watching NCAA basketball, these are our top picks:
Hulu + Live TV: This complete entertainment service offers all the channels that feature NCAA basketball and a lot more. Try it free for 7 days!
Sling TV: Featuring the most flexibility of any streaming service, you can get some or all of the channels you want starting at just $35/mo. Try it for one month for just $10!
FuboTV: If you NCAA basketball is only part of your sports diet, this is the plan to get with over 35 sports channels as part of a 100+ channel package. Use its free 7-day trial!
Any fan of college basketball will tell you how much fun watching your favorite team progress through the season can be. Whether you're rooting for your hometown team, your alma mater, or another school entirely, fans love keeping up with their teams any way they can.
Even if you're not the biggest NCAA basketball fan, March Madness is always fun to watch. It used to be that NCAA fans would crowd around the TV and watch their favorite teams on cable. Now, you can ditch cable and watch college basketball online!
With that in mind, keep reading to learn all of the ways you can watch college basketball without cable this season.
Channels You Need to Watch NCAA Basketball
All of the channels you need to watch the NCAA basketball season are available on a variety of streaming services. This gives you multiple ways to watch and allows you to choose the service that suits you best.
In order to watch the majority of the college basketball season, you'll want the following channels:
FS2
Longhorn Network
Pac-12 Network
March Madness is covered by CBS and Turner Sports. So they are your primary interest, you will want CBS, CBSSN, TBS, TNT, and truTV.
The conference channels (and their substations) also air a lot of college basketball. Longhorn Network is less important, given that it is focused on sports at University of Texas at Austin. But it does air some live games. Fans of particular teams will likely want to at least get the related conference channel.
Some games will also air on regional sports networks (RSNs) like those from Bally Sports and NBC Sports. But these channels are really focused on MLB, NBA, NHL, and MLS games. There are exceptions, but NCAA fans will not usually find much of interest on these channels.
Keep reading to learn more about streaming college basketball without cable!
Save Money and Watch College Basketball Streaming Online
Over the last couple of years, cable has lost millions of customers. People don't want to be bound by contracts or forced to deal with rising prices and hidden costs.
Sports fans have held onto cable longer than most because it used to be harder to find sports channels. That's definitely not the case anymore. Still, if you're a sports fan on the fence about switching, here are some good reasons to consider it:
Money: The average cable package is about $100 per month. You can find good deals but they come with long contracts and somehow, they price seems constantly to be increasing over time. Meanwhile, you can find streaming packages, starting on average for $25 to $64.99 per month.
No Risk: Many streaming services offer some type of free trial. Others offer great first-month deals. Regardless, you won't be forced into a contract. Every streaming service currently on the market will allow you to cancel whenever you want. So, even if you sign up for a service with no trial, you can cancel if you're unhappy and you'll only pay for the time you spent watching the service.
Stream Where You Want: Want to watch TV on your couch? You can do it. Want to watch on the bus? You can do that, too. All of the streaming services discussed here support: Amazon Fire TV, Android, Apple TV, Chromecast, iOS, Roku, and most web browsers. Most also support smart TVs from Samsung, LG, Vizio, and those compatible with Android TV. And many gaming systems are also supported, especially the Xbox One. For an exact list, see our reviews of individual streaming services linked to below. If you want to find out more about streaming devices, our guide about streaming devices is a good place to start!
Added Account Features: Each service will give you access to live TV. You'll also have an on-demand library that ranges in size depending on the service. Many services also give you access to your own cloud DVR. Other features allow you to customize your package, watch TV Everywhere apps, or to stream on multiple devices simultaneously. Most of these things are included in the price of the base plan.
When you add all these things together, streaming is a feature-rich option that allows you to replace cable and save money doing it. Now it's time to learn more about the services that will let you watch college basketball online without cable.
Streaming Services for NCAA Basketball
All the general streaming services provide you with reasonable coverage of the college basketball season.
Hulu + Live TV

Hulu + Live TV offers 85+ channels, including many of the channels you'll need to catch a college basketball live stream. Channels like ESPN, FS1, FSN, TNT, and more are included. You'll also have the full Hulu on-demand service available to you.
Hulu + Live TV allows you to make multiple user profiles to keep your viewing habits set to your pace. You'll also be able to stream on two devices at once or you can upgrade for more simultaneous streams. Hulu Live is available starting at $64.99 per month with no contracts! Here are some more highlights:
85+ channels
Many college basketball channels plus local channels
Hulu's on-demand content is included
50 hours of cloud DVR storage
Stream on up to 2 devices at once
$64.99 per month
No commitments – you can cancel anytime
A free Hulu Live trial will get you started.
If your plan is to replace cable, Hulu + Live TV is an easy way to do it. If you're thinking of giving Hulu a try, there's a risk-free 7-day free trial available to new customers. Make sure to check it out and if you're not satisfied you can always cancel before it's over. Our Hulu with Live TV review has added details.
FuboTV

The base FuboTV plan (Starter) costs $64.99/mo. It includes well over 100 channels. These include has Big Ten Network, CBS Sports Network, ESPN, ESPN2, FS1, and FS2. It also features many other sports channels including RSNs and several from beIN Sports and TUDN.
If you upgrade to Fubo Extra ($7.99/mo), you get 48 extra channels including ACC Network, Pac-12 Network, and SEC Network. FuboTV offers many other add-ons.
All FuboTV plans come with at least 250 hours of Cloud DVR and the ability to stream on up to 3 TVs/devices simultaneously. Here's rundown:
$64.99 per month
100+ channels and many upgrade options
250 hours of cloud DVR
3 simulteneous screens
Great selection of local channels
Watch content in the on-demand library or catch it live
The downside of FuboTV is that it does not offer any of the Turner channels — no TBS, TNT, or TruTV. It does offer CBS and CBS Sports Network, but that still means you will have to miss about half of March Madness.
The best way to learn more about this exciting sports-forward service, is to check out the FuboTV 7-day trial. Like other services, FuboTV is a contract-free service. This means you can cancel at any time, even during the trial! In fact, FuboTV even reminds you when your trial is almost up, so you'll have time to cancel if you want! Our FuboTV review can tell you more.
Sling TV

Sling TV is definitely the cheapest option on this list when it comes to a cable replacement service that allows you to stream sports. You can watch quite a lot of college basketball with either the Sling Blue or Sling Orange plans for $35/mo each.
For the most NCAA coverage, you'll want the Sling Orange + Blue package, which is available for $50. This will give you access to multiple ESPN networks, FS1, TNT, TBS, and many other channels.
Sling TV also offers a wide array of add-on bundles that will allow you to customize your plan without spending too much money. Here is more on Sling TV:
Sling Orange + Blue is $50 per month
50+ channels are available with some locals in most areas
Several bundle packages are available to customize your lineup
An on-demand library is included – you can also stream on TV Everywhere apps
A cloud-DVR is now included
Try Sling TV for one month for $10.
Sling TV is a great budget option. Like the other services mentioned here, you can cancel at any point in your subscription, so there's really no risk involved. Sling TV does not offer a free trial, but they do offer a whole month for just $10, so you really have time to check it out. You can find out more in our Sling TV review.
DIRECTV STREAM

DIRECTV STREAM (formerly AT&T TV) is another option, though they are the most expensive on this list. Multiple packages are available. The cheapest package offered is $69.99 per month, but the $84.99/month package has more college basketball channels. Other than the price, DIRECTV STREAM offers a similar service. You can use TV Everywhere apps, stream on multiple devices simultaneously, and an on-demand library is included. You'll even have a cloud-DVR, though space is limited. Here's more on DIRECTV STREAM:
Packages from $69.99 per month
Some packages offer HBO
Local channels are available in some cities
An on-demand library and cloud-DVR are included
Watch on Apple TV, computers, iOS/Android apps, Roku, and more
If you're curious about DIRECTV STREAM, the best thing you can do is sign up. If you find you don't like it, there is a 14-day money-back guarantee. Just cancel before that time if it isn't for you. You can learn more in our DIRECTV STREAM review.
Other Ways to Watch the College Basketball Seasons
There are other options for NCAA basketball fans. One that is not so much an alternative as an addition is ESPN+. More and more live games of all sports are showing up on this specialized streaming service. And it is just $6.99/mo or $69.99/yr. It's even less expensive if you get it as part of the ESPN+, Disney+, Hulu bundle for $13.99/mo. See our ESPN+ review for details.
Another good option is Paramount+, which provides a ton of live sports for just $4.99/mo. And if you upgrade to the Premium plan for $9.99/mo, you also get your local CBS affiliate. For more information, see our Paramount+ review.
One low-cost streaming service that should especially appeal to NCAA fans is Vidgo. It offer 85+ channels for $55/mo. But its channel lineup includes: ACC Network, Big Ten Network, ESPN, ESPN2, ESPNU, FS1, FS2, Longhorn Network, all 7 Pac-12 Network channels, and SEC Network. Our Vidgo review has more information.
You can also get YouTube TV, which offers a plan much like Hulu + Live TV with 85+ channels for $64.99/mo. If you upgrade with the Sports Plus add-on for an extra $10.99/mo, you will also get Stadium College Sports, which is currently only available through them.
Finally, Turner Sports has created the March Madness Live app. It works on most devices and allows you to watch games and much more. Note, however, that you must already have a streaming service or other TV provider account to log into it.
Wrapping Up
College basketball games might air on a wide variety of channels, but those channels are all available without cable. The exact channels you need will likely depend on the teams you want to watch, but the options are here!
You can watch College basketball online without cable. Best of all, you'll have extra money in your pocket when you do it!
If you have any questions about how to watch college basketball online, just let us know in the comments!
FAQs
What is the 2022 March Madness schedule?
The NCAA Division I Men's Basketball Tournament, March Madness, is always a big deal each year. We know it's early, but the schedule is set — at least in terms of dates and channels. The games will be aired on CBS, CBS Sports Network, TBS, TNT, and TruTV. It's never too early to make plans:
Selection Sunday: March 13
First Four: March 15, 16
First/Second Rounds: March 17, 18, 19, 20
Sweet 16/Elite 8: March 24, 25, 26, 27
Final Four: April 2, 4
NCAA National Championship: 9 p.m. Monday, April 5 (ET)
Here's the full schedule:
| | | |
| --- | --- | --- |
| Round | Date | Location |
| Selection Sunday | Mar 13 | N/A |
| First Four | Mar 15-16 | Dayton OH |
| First/Second | Mar 17 and 19 | Buffalo NY |
| First/Second | Mar 17 and 19 | Cincinnati OH |
| First/Second | Mar 17 and 19 | Fort Worth TX |
| First/Second | Mar 17 and 19 | Portland OR |
| First/Second | Mar 18 and 20 | Greenville SC |
| First/Second | Mar 18 and 20 | Milwaukee WI |
| First/Second | Mar 18 and 20 | Pittsburgh PA |
| First/Second | Mar 18 and 20 | San Diego CA |
| Sweet 16/Elite Eight | Mar 24 and 26 | San Antonio TX |
| Sweet 16/Elite Eight | Mar 24 and 26 | San Francisco CA |
| Sweet 16/Elite Eight | Mar 25 and 27 | Chicago IL |
| Sweet 16/Elite Eight | Mar 25 and 27 | Philadelphia PA |
| Final Four | Apr 2 and 4 | New Orleans LA |
Where can I watch NCAA women's basketball?
NCAA women's basketball is shown on most of the same channels as men's basketball. But there is more of a focus on ESPN properties with most national games showing on ABC, ESPN, ESPN2, and ESPNU. You will also see games on FS1 and other channels. You will also see them on the conference networks.
How do I watch specific college basketball teams without cable?
These guides will show you how to watch your favorite basketball teams: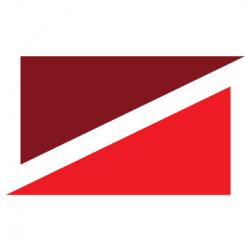 Latest posts by Helen Back
(see all)